INDIANAPOLIS – Mike Vrabel was a dominant performer at Ohio State, earning back-to-back All-American honors and twice being named Big Ten Conference Defensive Lineman of the Year.
Vrabel still holds the school's record for career sacks (36).
So when he showed up at the NFL Combine in 1997, Vrabel was a beast in front of NFL scouts, right?
"I don't remember him," Hall of Fame general manager Ron Wolf, who was with the Green Bay Packers at the time, said of Vrabel. "I don't remember anything about him at the combine. Some guys you remember, but I don't remember him." <table align="right" border="0"> <tbody> <tr> <td>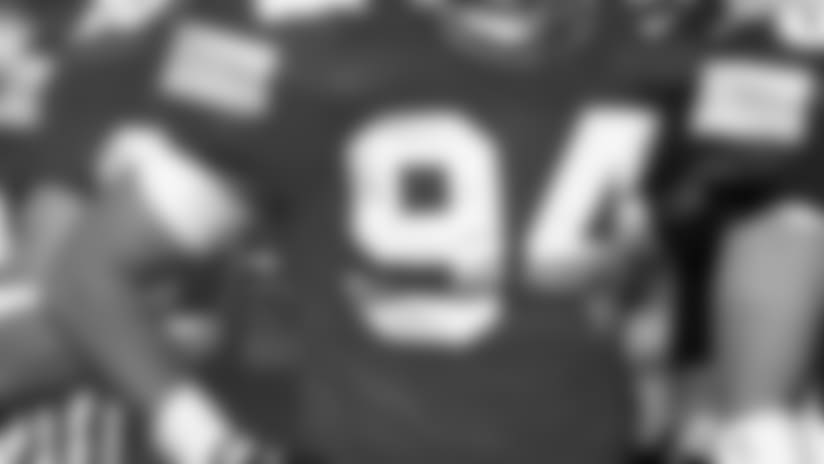 </td> </tr> </tbody> </table>
"I'd be lying if I told you I remembered him," said former Titans general manager Floyd Reese. "Of course I remember him in the NFL, but I don't remember his combine workout."
Long-time NFL sports writer John Clayton, who has covered 29 combines, has no recollection of Vrabel either.
"None," Clayton said. "Zero."
Bobby Beathard, general manager of the San Diego Chargers at the time, couldn't recall Vrabel's combine performance either. But after seeing how his career played out – Vrabel played 14 NFL seasons with the Steelers, Patriots and Chiefs and was a highly productive and decorated pro – he knows what Vrabel was all about.
"In an individual workout, he might not have blown your socks off with his athletic skill," Beathard said of Vrabel. "But when you watched him play, he did. He was really something. He was a heck of a player."
During a week when 40 times, vertical leaps and broad jumps take over conversations leading up to the NFL Draft, Vrabel is a perfect example of football – along with heart, resiliency and determination -- trumping all.
Vrabel racked up 704 tackles, 57 sacks and 11 interceptions during his playing career. He was a demon on special teams, and he even caught 12 touchdowns passes while playing on offense. He won three Super Bowl rings with the New England Patriots, and is regarded as one of the best players on a team that reached dynasty status.
This despite the fact he was drafted 91st overall (third round) by the Steelers. A defensive end at Ohio State, Vrabel saw 12 other defensive ends taken ahead of him in the 1997 NFL Draft. A total of 10 linebackers – inside and outside – were taken ahead of him. Vrabel played linebacker in a 3-4 defense during his playing career.
Vrabel, named head coach of the Titans in January, reminisced about his combine experience this week.
"I probably didn't run fast enough. I probably didn't jump high enough," Vrabel said. "And ultimately I ended up being the 91st pick and kind of slugging through a career."
Vrabel did more than slug things out during his playing days, although his career really didn't take off until he landed with the Patriots.
But it's probably safe to say his combine performance lacked a punch.
According to NFLCombineResults.com, Vrabel, aka DL35, measured 76.10 inches and 270 pounds, with an arm length of 34.25, and a hand size of 9.63.
Vrabel ran the 40-yard dash in a time of 4.93 and 4.99, bench pressed 225 pounds a total of 23 times, did a 29.5 inch vertical leap, and a 102-inch broad jump. His 20-yard shuttle was 4.43 seconds, his three-cone drill 7.77 seconds.
"I love the guy and I am glad he is our coach," Reese said. "But those numbers are pretty average."
But all three former NFL general managers agreed: Vrabel proved stopwatches and tape measures don't tell the whole story.
"The thing that made Vrabel a great player is the absolute same thing Tom Brady had: It's all the things you can't measure, because those are the most important things," Reese said of Vrabel and Brady, a sixth-round pick of the Patriots. "Mike might've ran a 4.9 at the combine, but if he was chasing you on the field, he was running a 3.9. <table align="right" border="0"> <tbody> <tr> <td>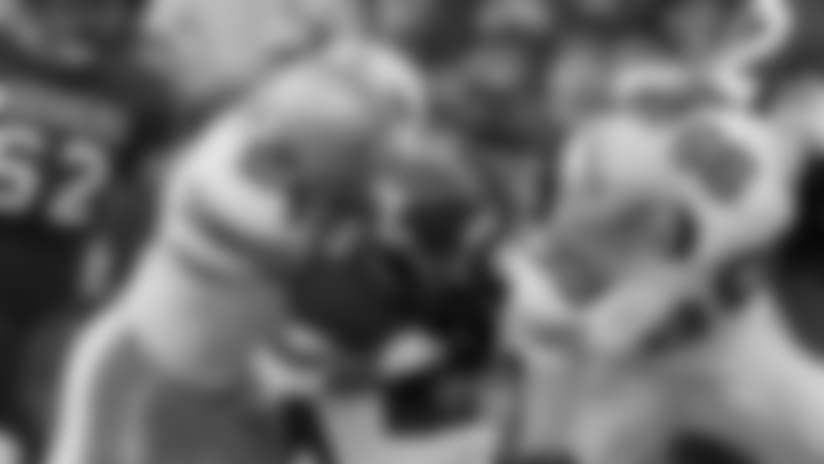 </td> </tr> </tbody> </table>
"He had a great career. And he was a great player -- not a good player, but a great player. When you looked at him on the field he was a big guy. But he wasn't the fastest guy on the field. He wasn't the strongest guy on the field. But he was probably the smartest guy on the field and he probably played with better effort than anybody out there. And that's what made him great."
Beathard said he remembers Vrabel for his toughness, and tenacity. Clayton said he was "extremely smart."
"He did things well, but a lot of it was his mind," Clayton said. "And that allowed his body to do enough things to get things done."
While Vrabel didn't have the athleticism of a 12-time Pro Bowler like Junior Seau, Beathard said, he made up for it in other areas.
And he quashed the theories of those who believe combine results trump performance.
"You can't measure what's inside a person," Wolf said. "The real thing about the combine is unfortunately you get a different perspective because it is not really a football venue. Helmets aren't strapped on, and you aren't wearing shoulder pads.
"Guys like Vrabel, guys like Brady, it just goes to show you that you take all that stuff and compute it all and how they look in workouts and all of that, what they vertical jump, what they broad jump and all of that other stuff. But it still comes down to the ability to play the game … and that to me is the great thing about professional football. <table align="right" border="0"> <tbody> <tr> <td>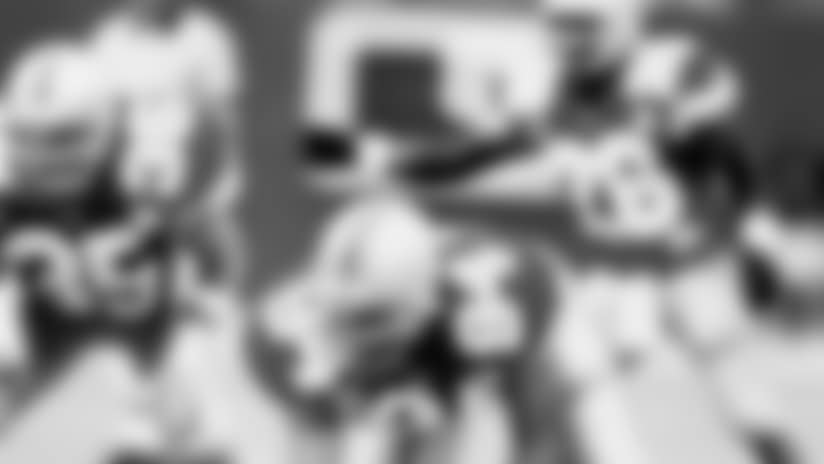 </td> </tr> </tbody> </table>
"You can do all this great testing and have all these wonderful statistics, but you never really know what you have until that guy puts on your uniform and walks on your practice field and starts to play the game, and then you know what you have. That's the beauty of the sport, and that's why first round draft choices fail, and undrafted free agents become Hall of Fame members."
This week, Vrabel, Titans general manager Jon Robinson and members of the team's scouting staff and coaching staff are watching prospects as they gear up for the NFL Draft in April. They'll interview up to 60 of them as well.
Already they've seen the tape from their college football seasons, and pro days on the horizon will reveal more.
Vrabel knows what many of them will be thinking. He was once in their shoes. But he knows what happens at the NFL Combine won't tell the whole story.
It certainly didn't for him.
"You read into a lot – How many interviews do I have? This guy is meeting with 30 teams and I am meeting with five," Vrabel said. "You just start doing a lot of thinking, a lot of counting. What did you run? How many reps? Everybody wants to be so competitive.
"My advice is do the best job they can and play as hard as they can because ultimately what matters is what shows up on film." <table align="center" border="0"> <tbody> <tr> <td>
</td> </tr> </tbody> </table>
Titans GM Jon Robinson and new head coach Mike Vrabel make media rounds at the 2018 NFL Scouting Combine in Indianapolis. (Photos: Gary Glenn)