NASHVILLE, Tenn. – Brett Kern's first football game was a memorable one to say the least.
Kern was six years old when he attended a playoff game between the Buffalo Bills and Houston Oilers on January 3, 1993. He started off in the upper deck at Ralph Wilson Stadium, but by the second half he was just a few rows from the field. Many of the Bills fans left when the team fell behind 35-3.
Then history happened, and Kern, decked out in his puffy Bills jacket, was there to witness it. In a game now known simply as "The Comeback" the Bills rallied to beat the Oilers 41-38 in overtime.
Titans vs. Bills All-Time Series
TitansOnline.com looks back at the all-time series between the Tennessee Titans and Buffalo Bills. (Photos: Donn Jones, AP)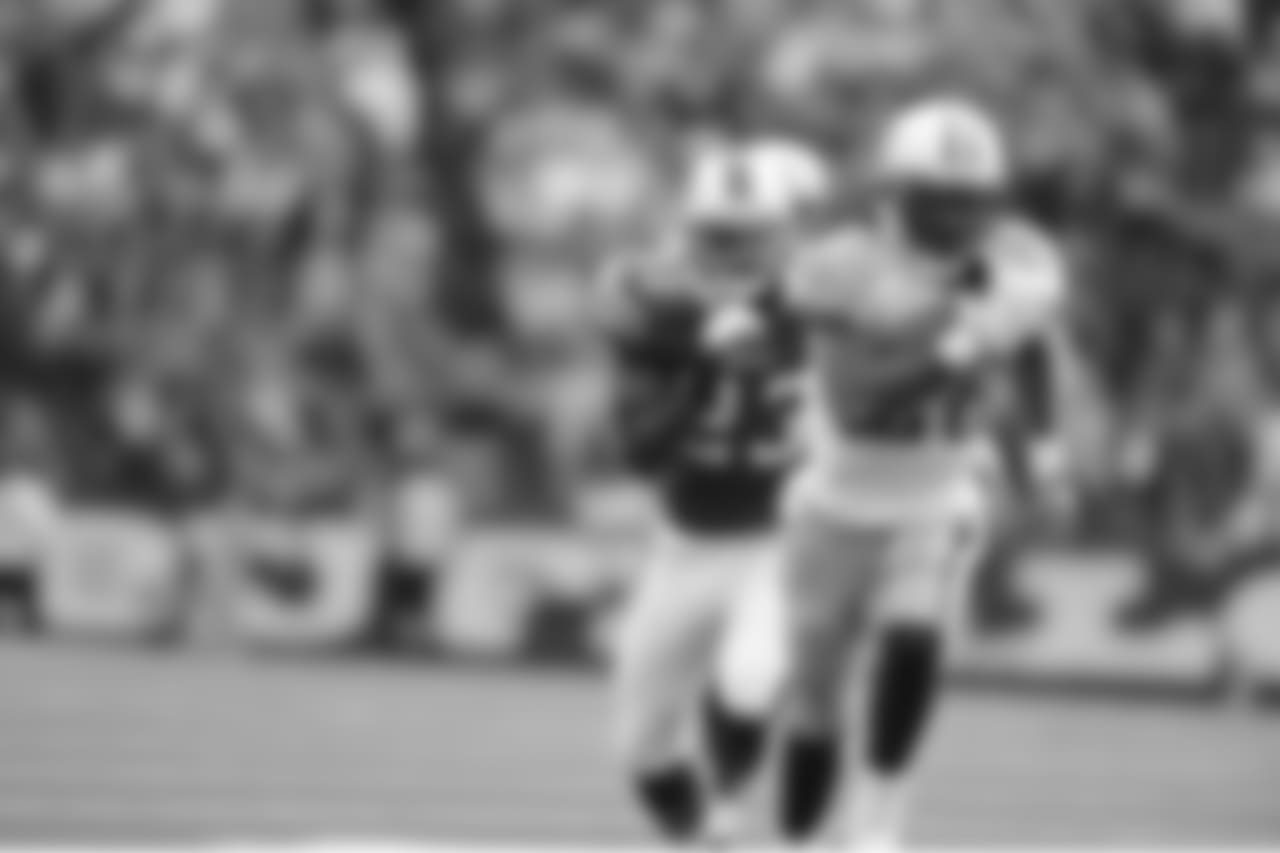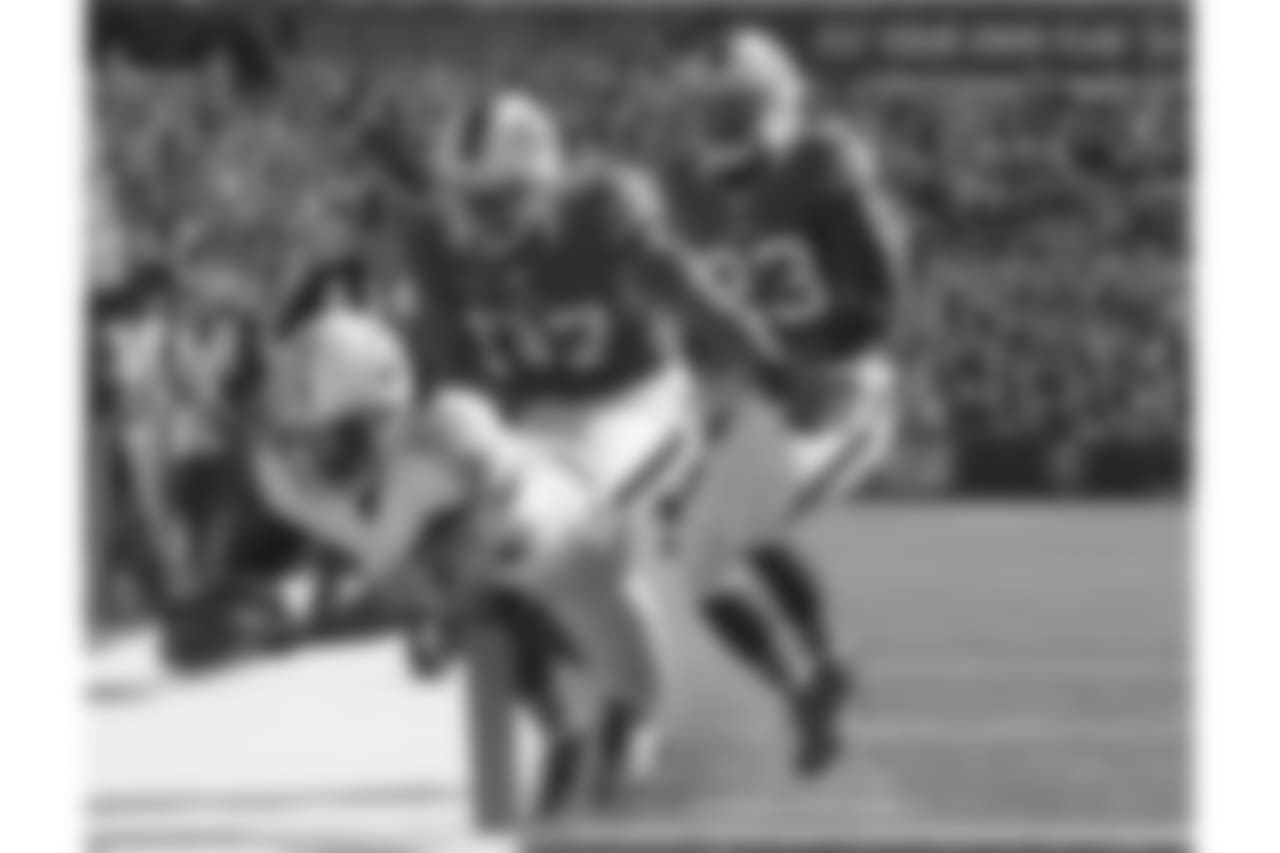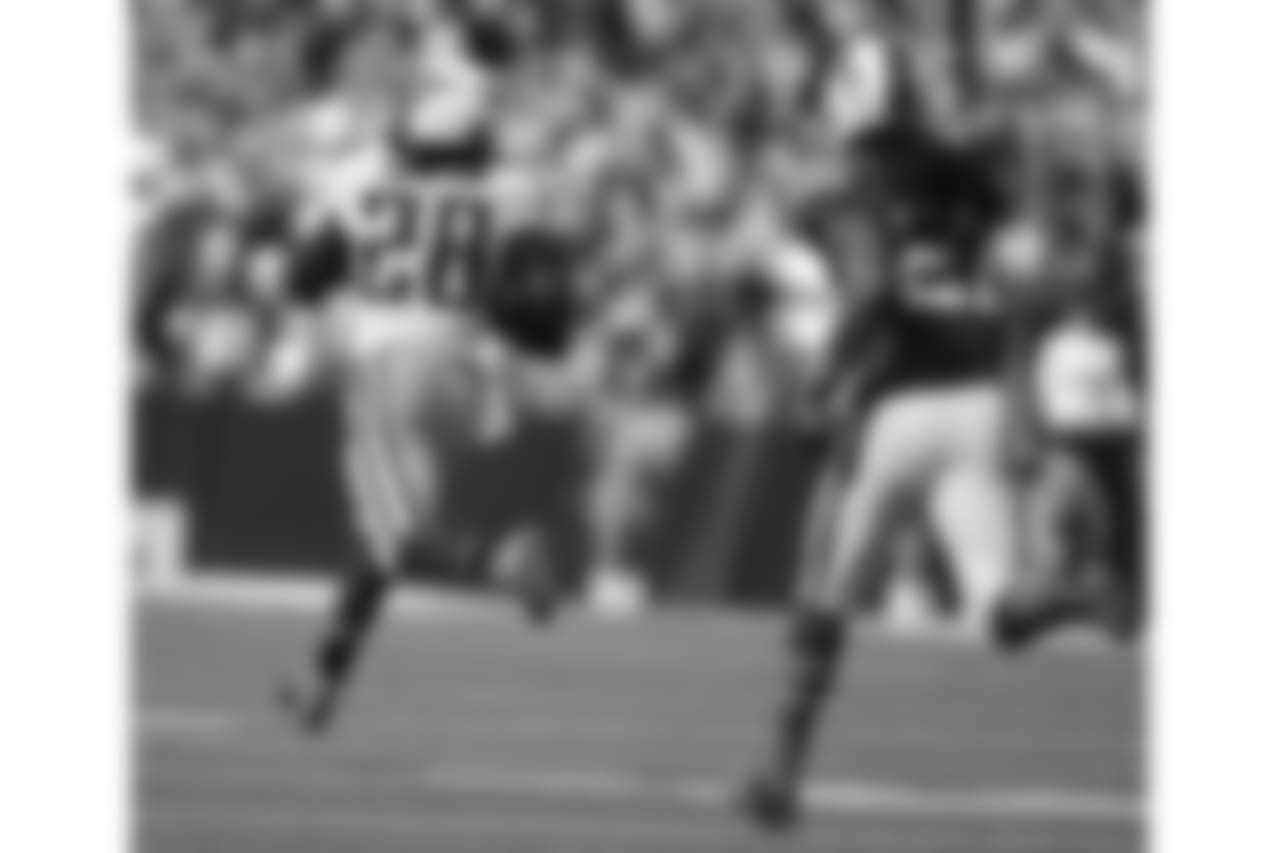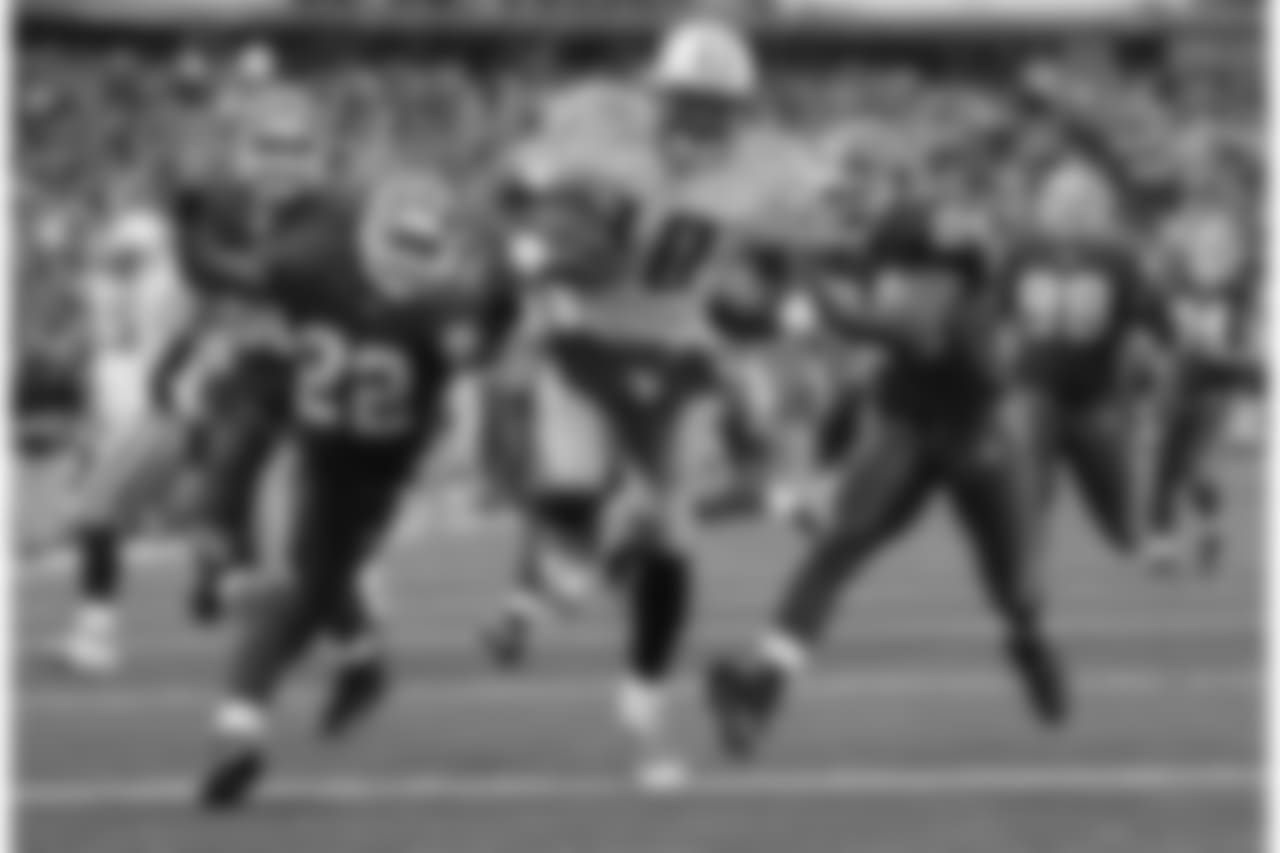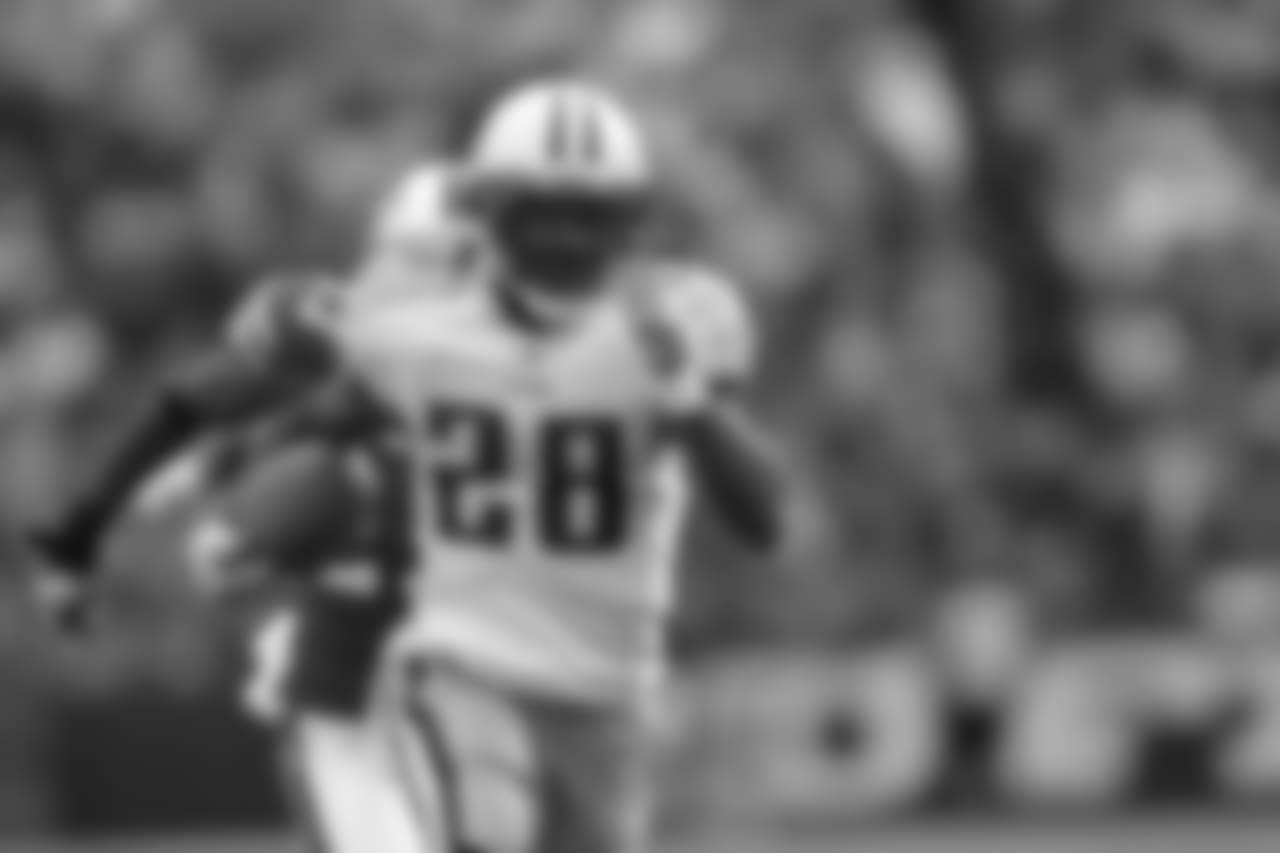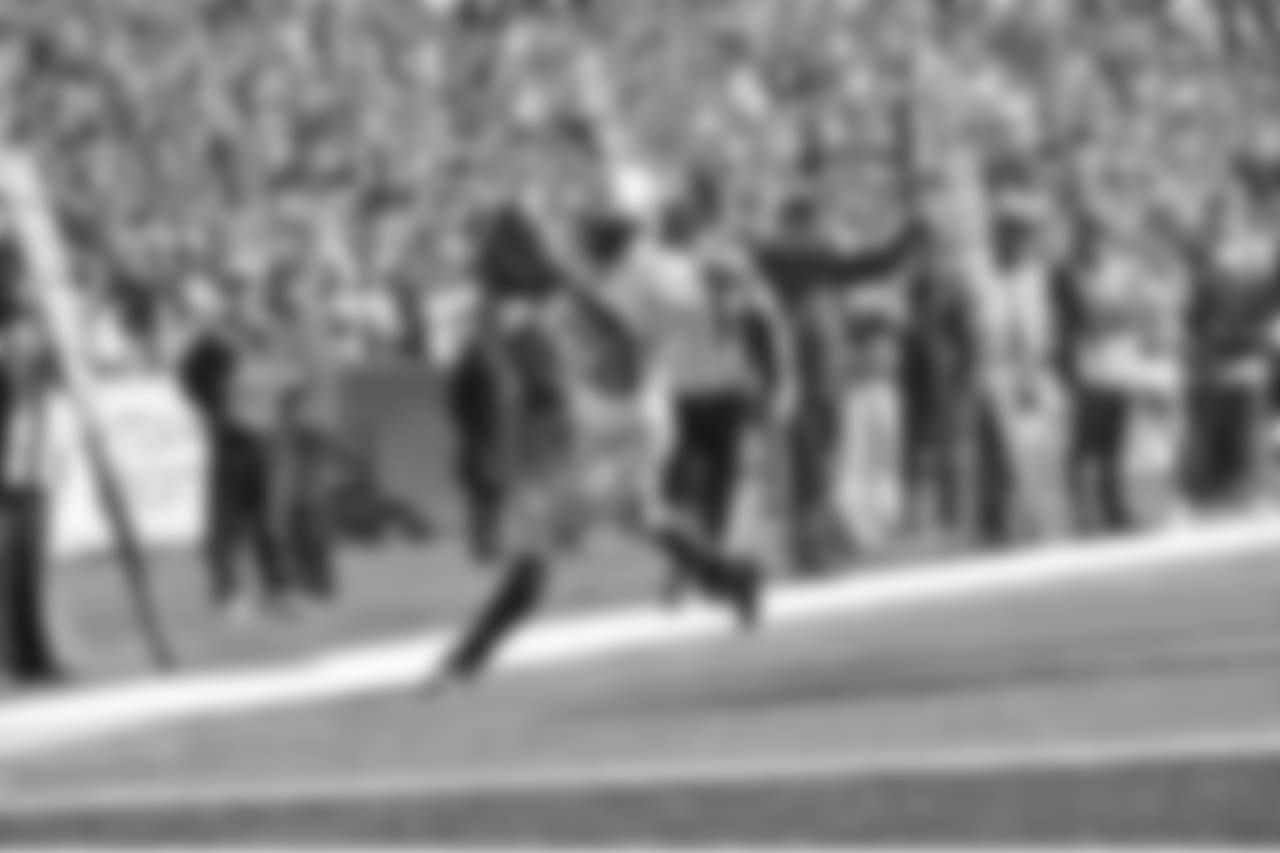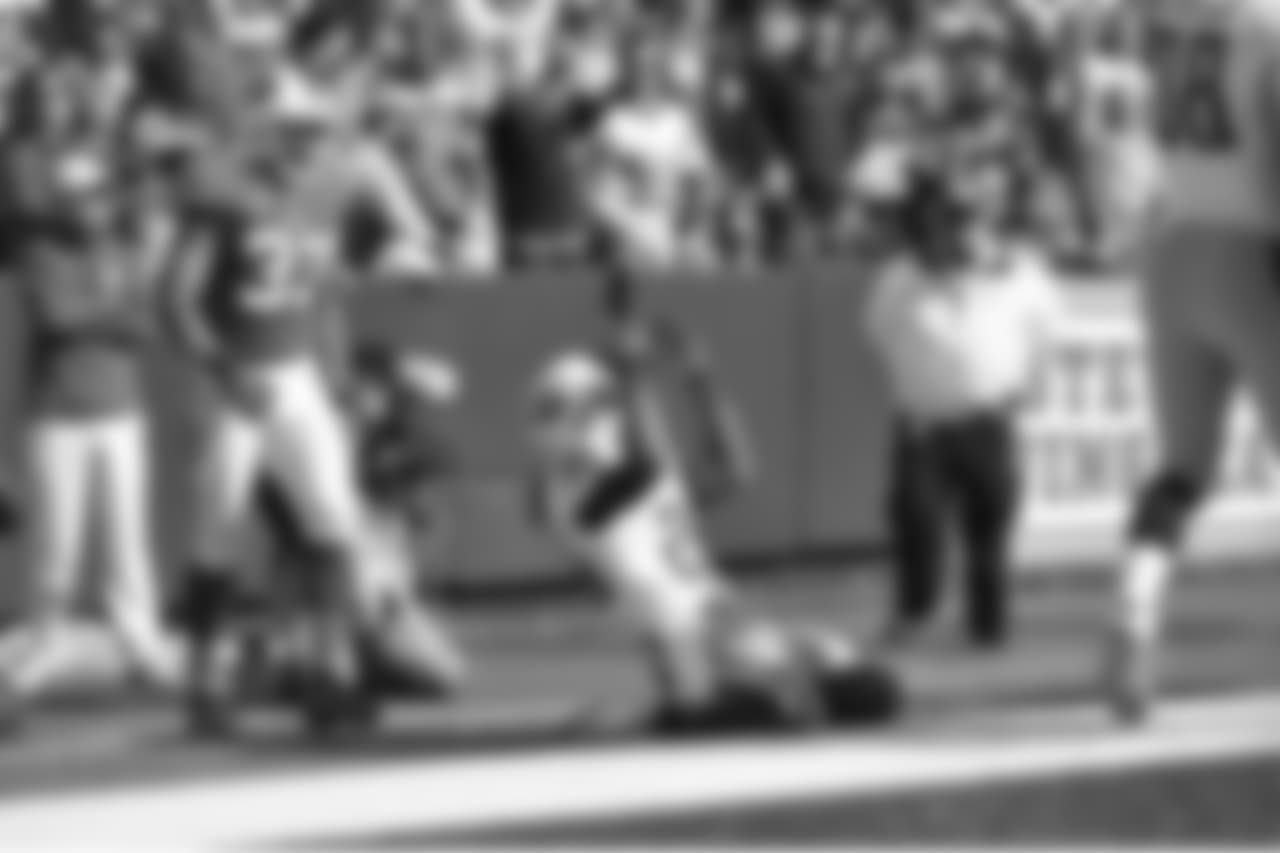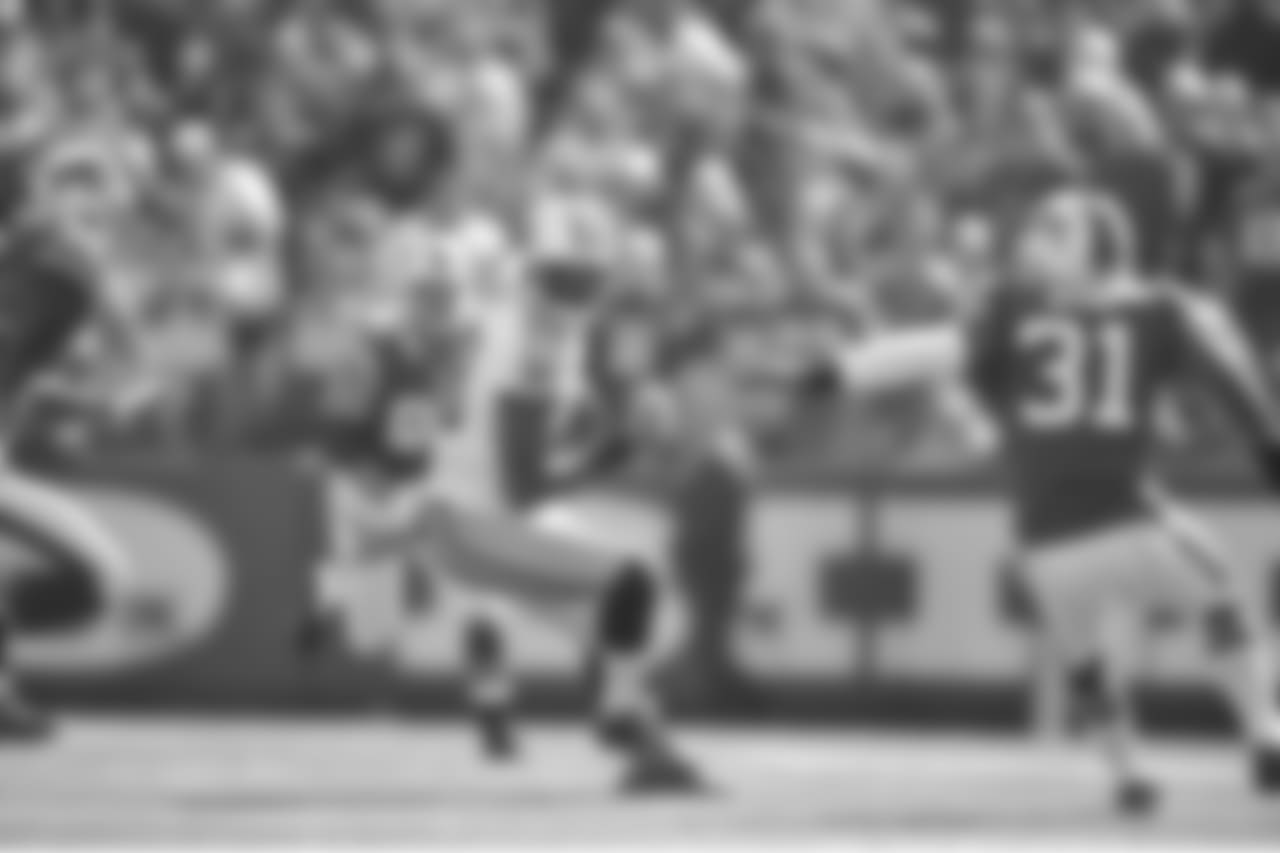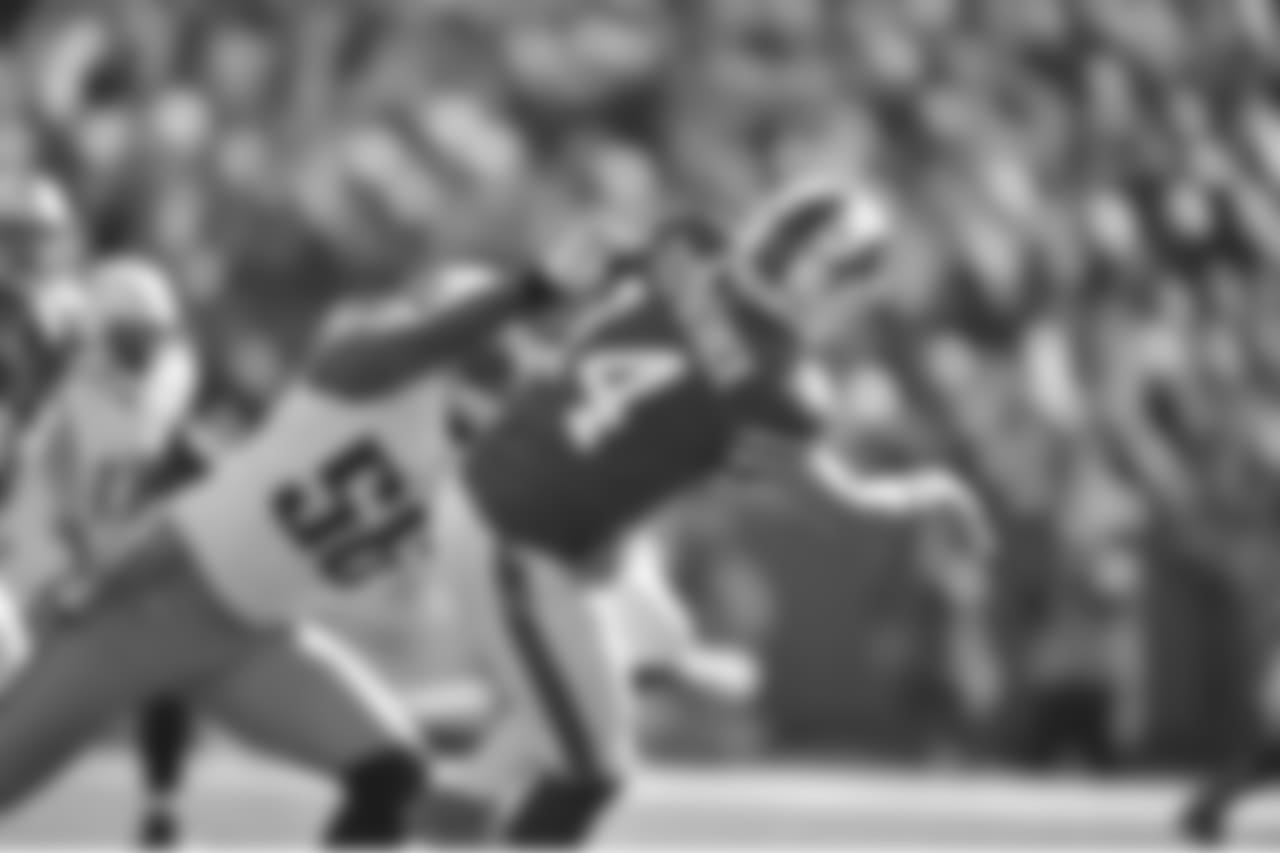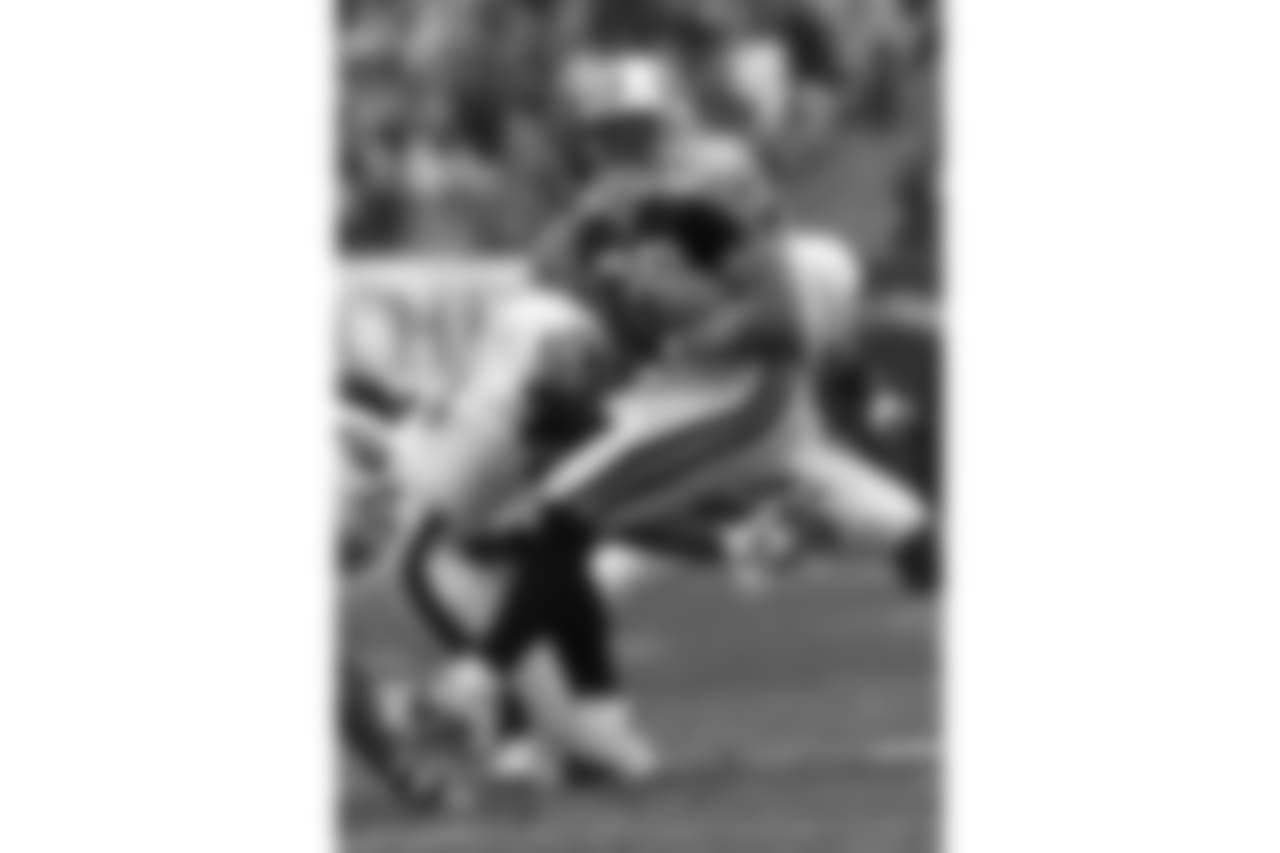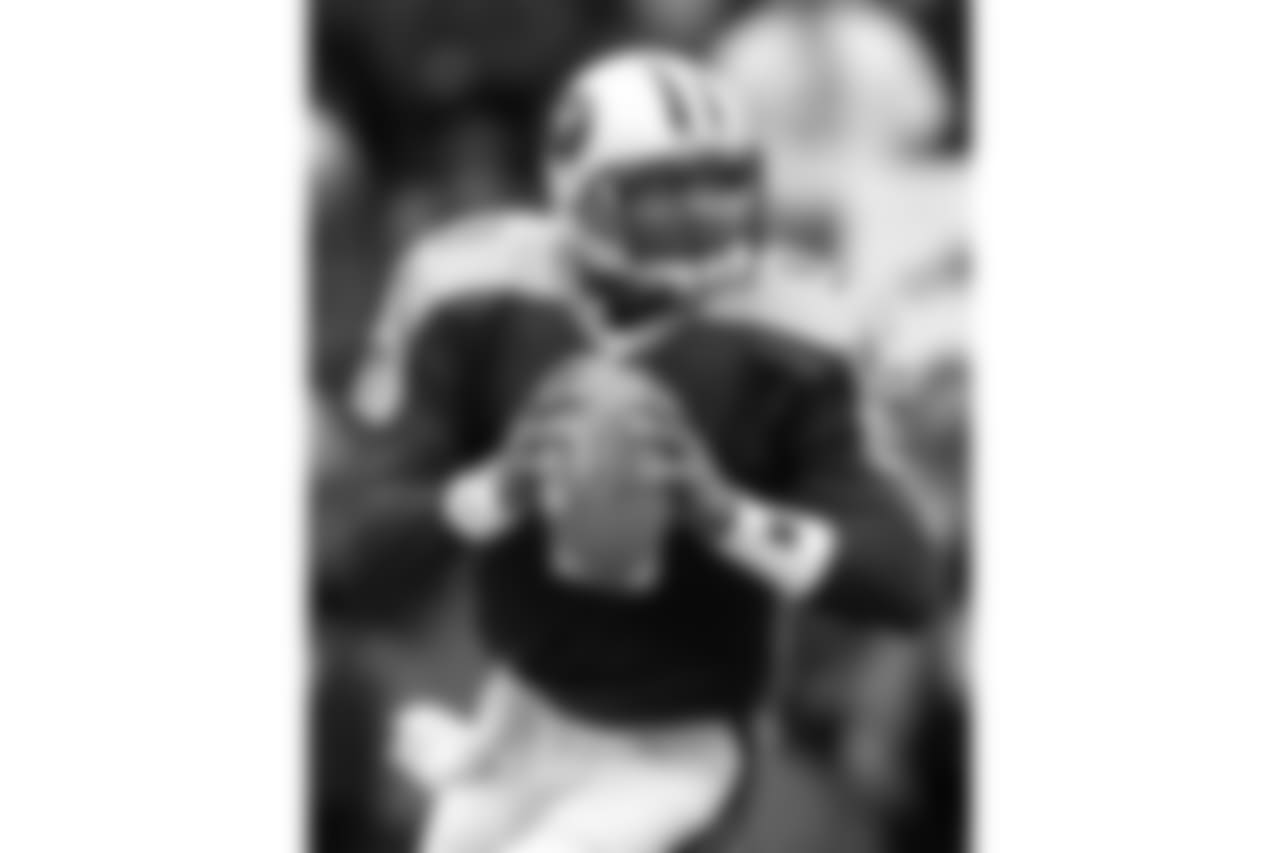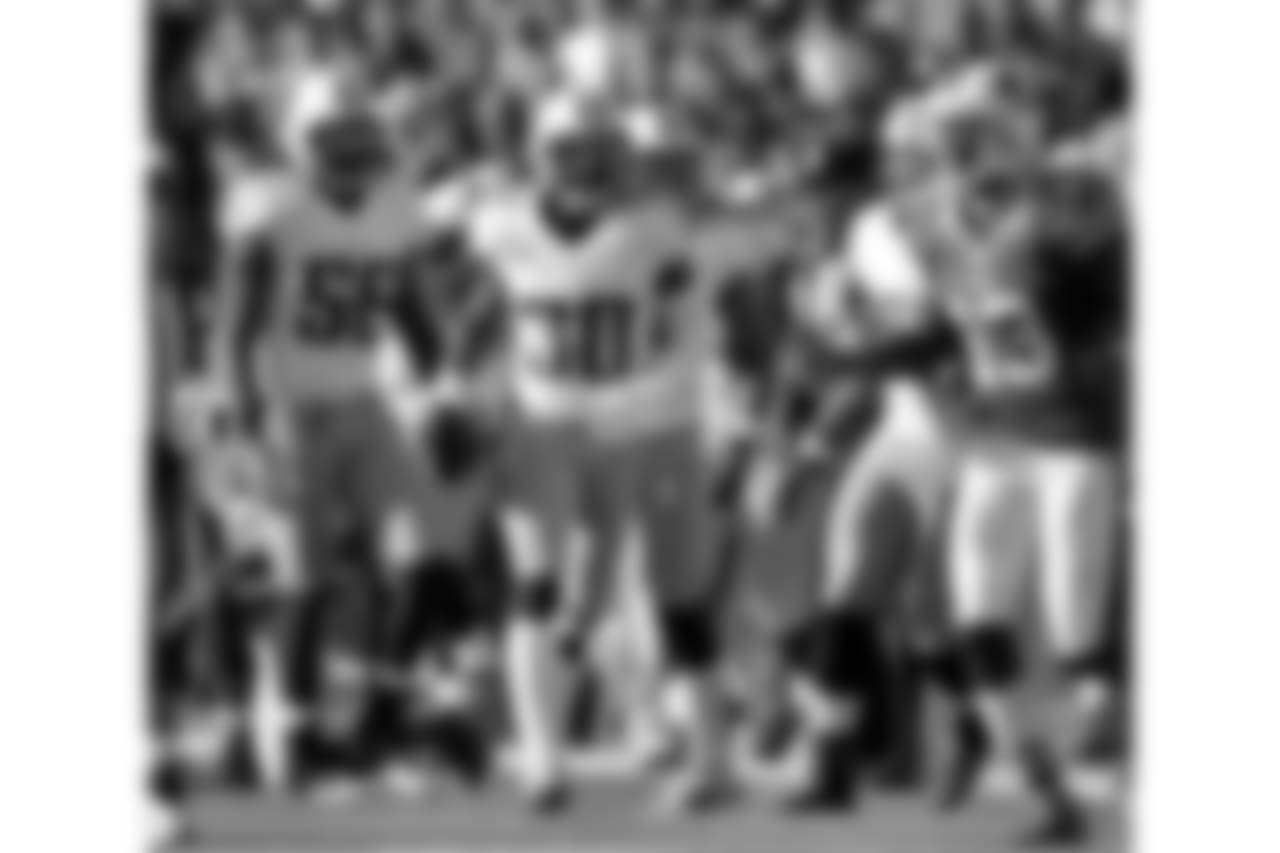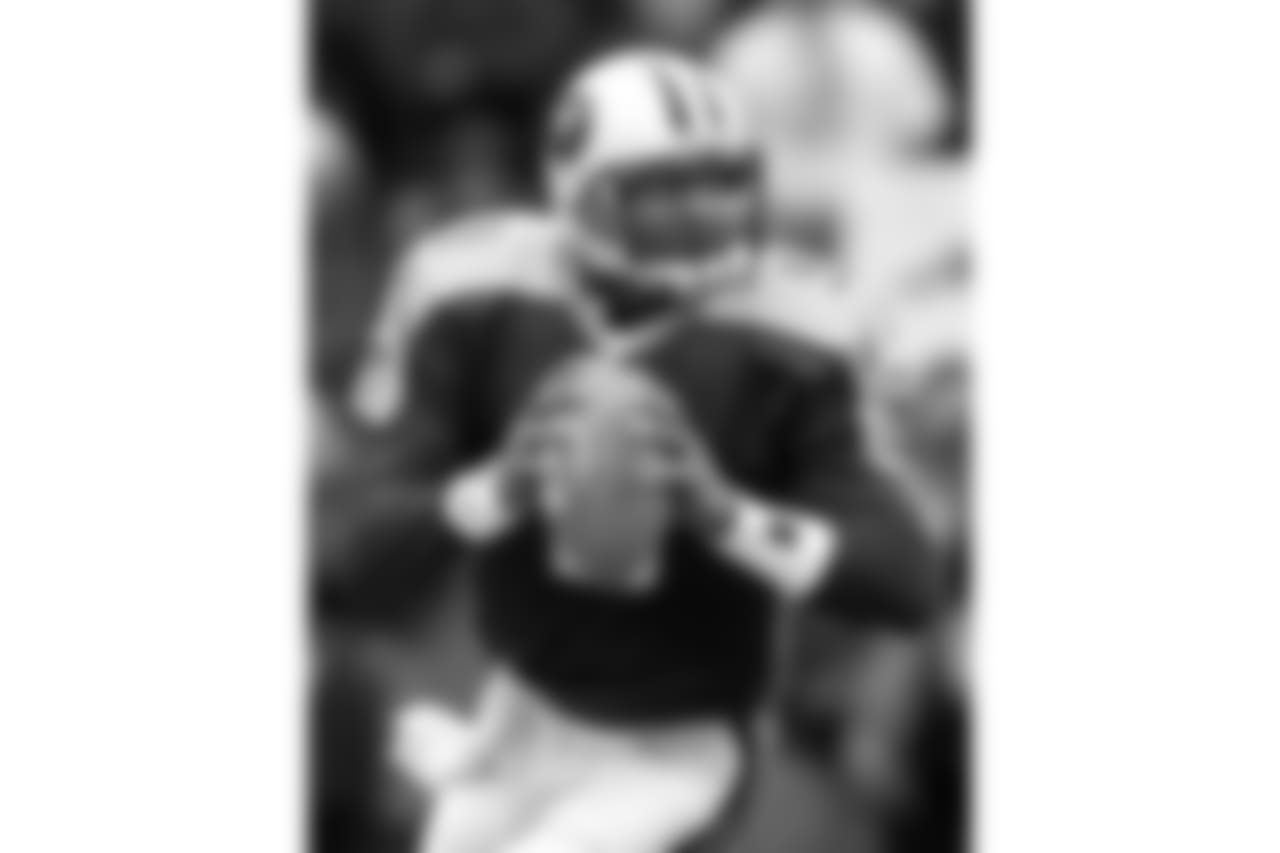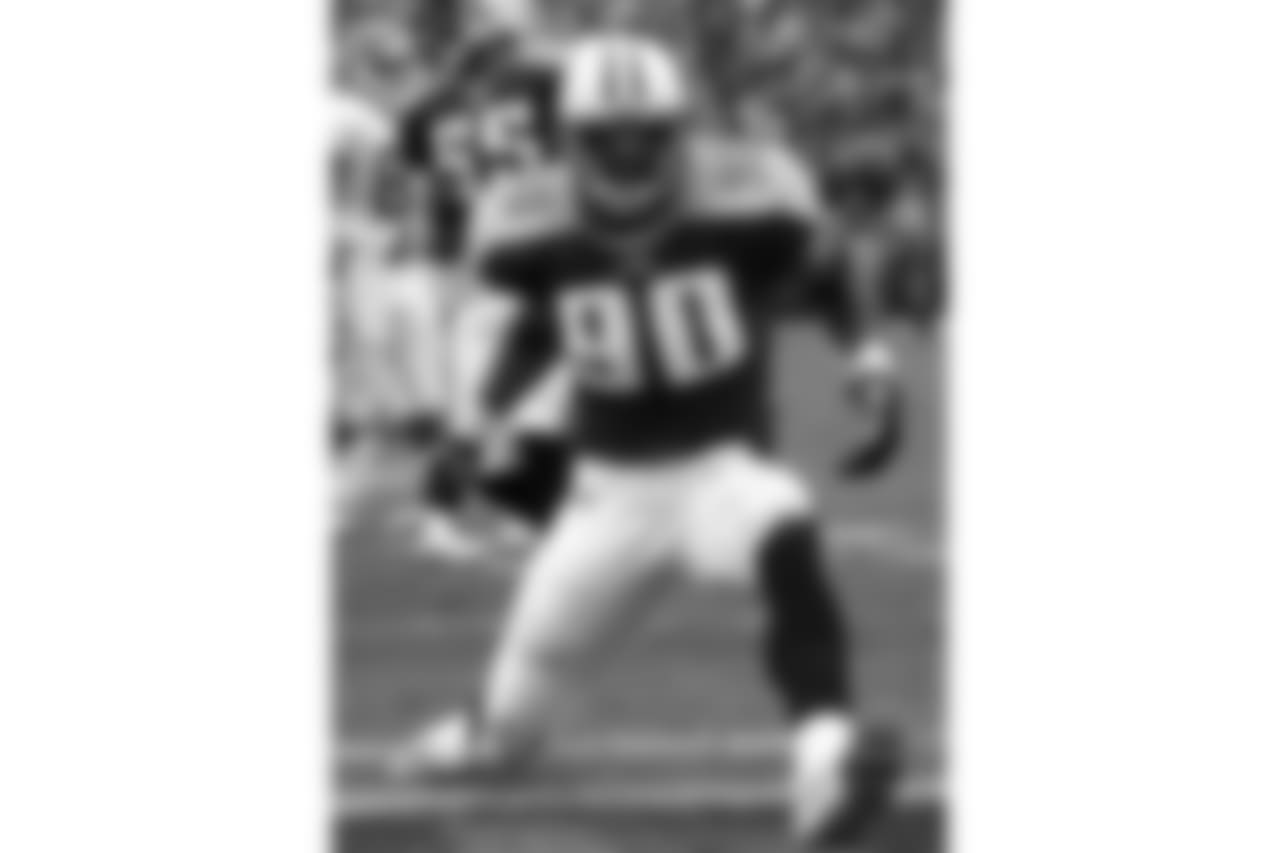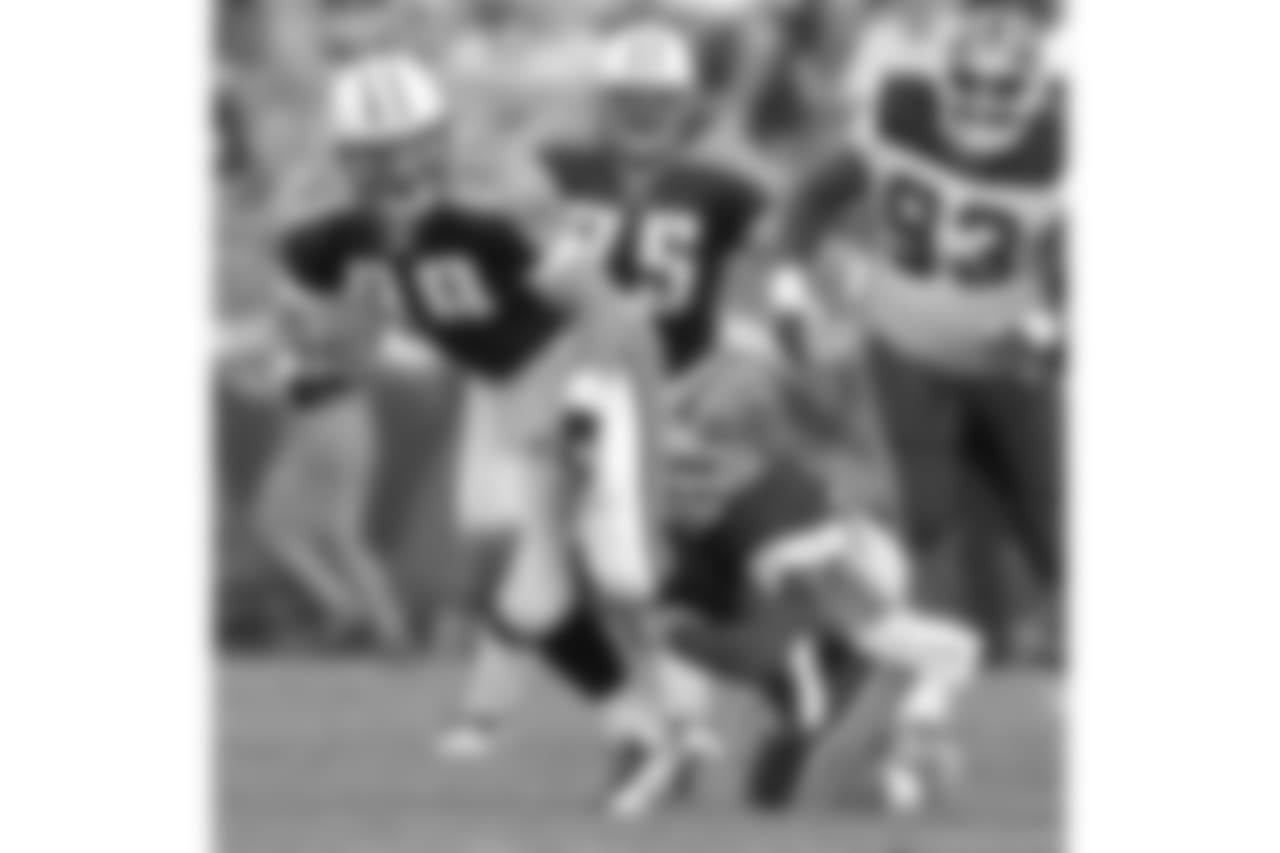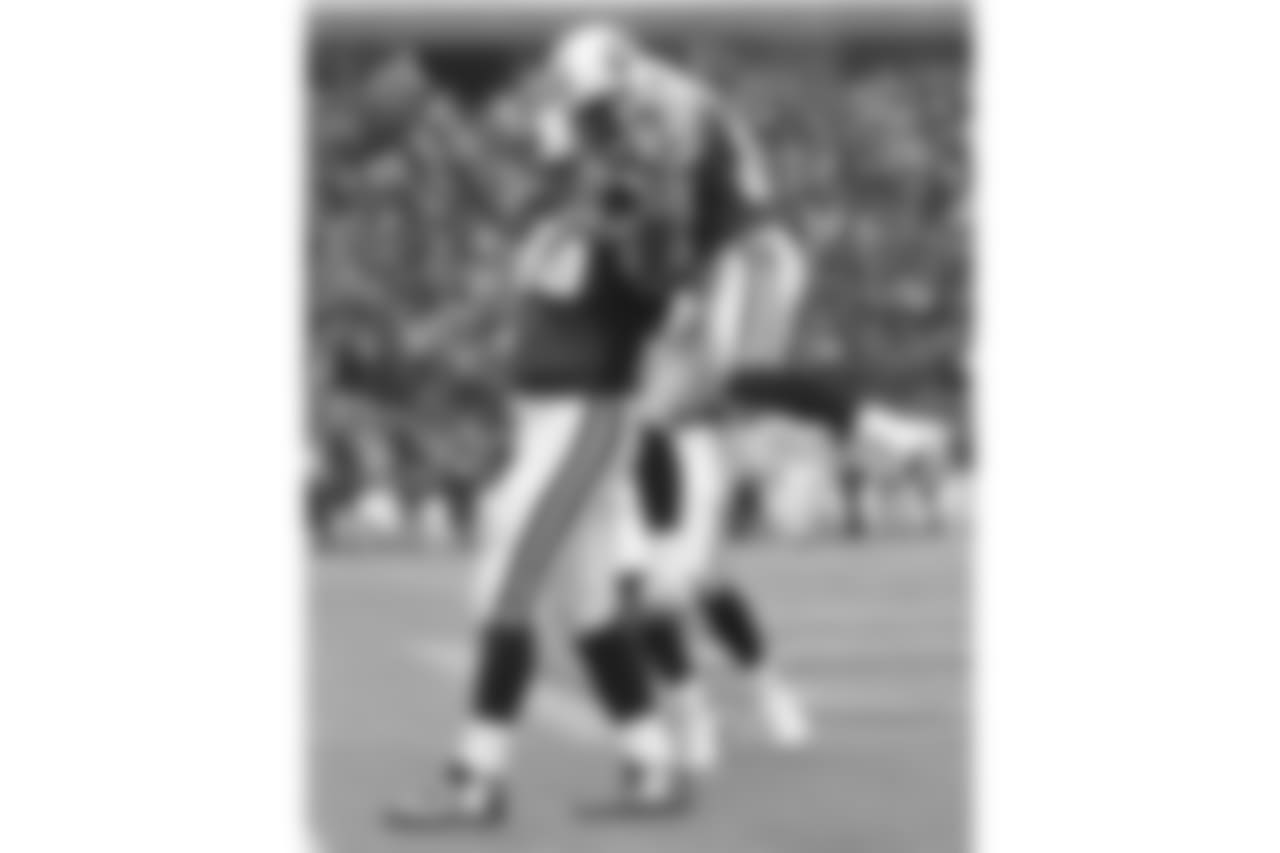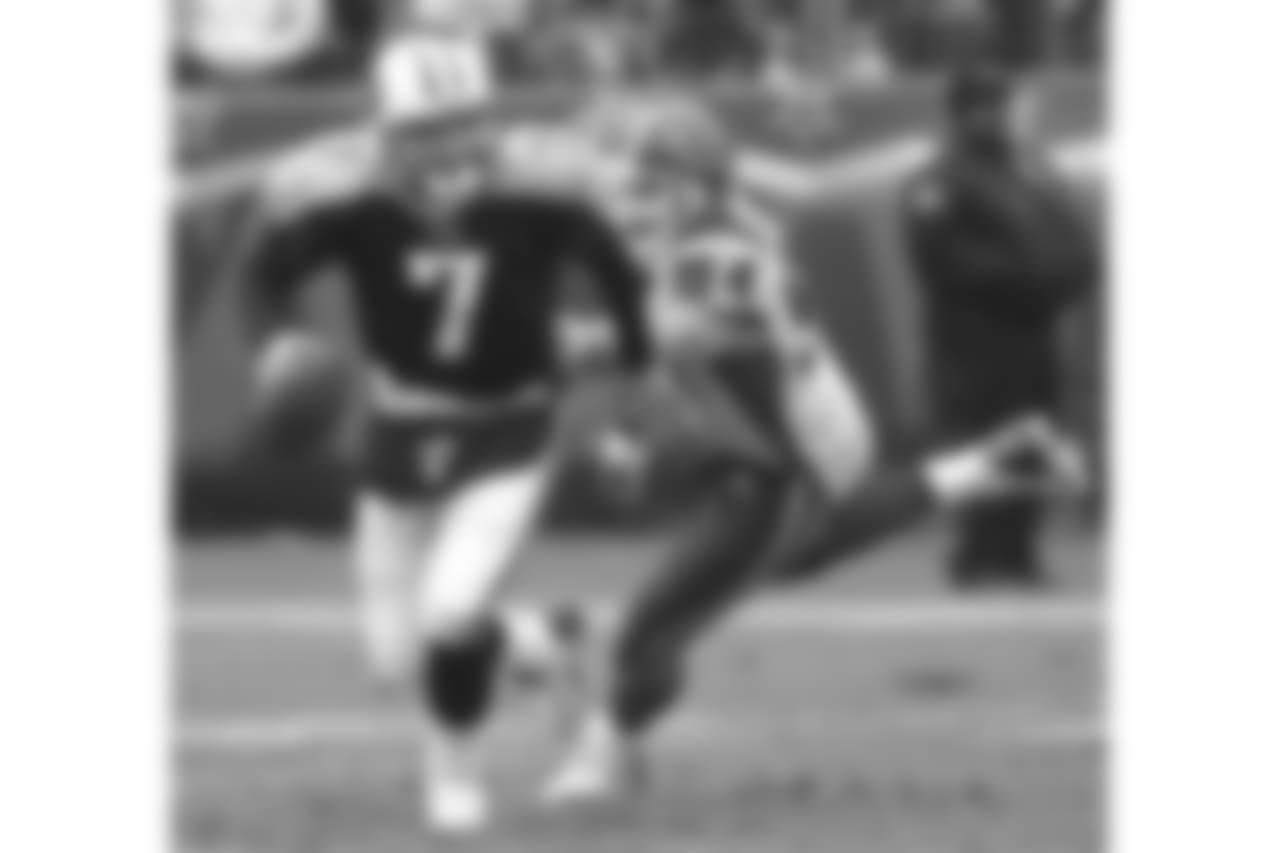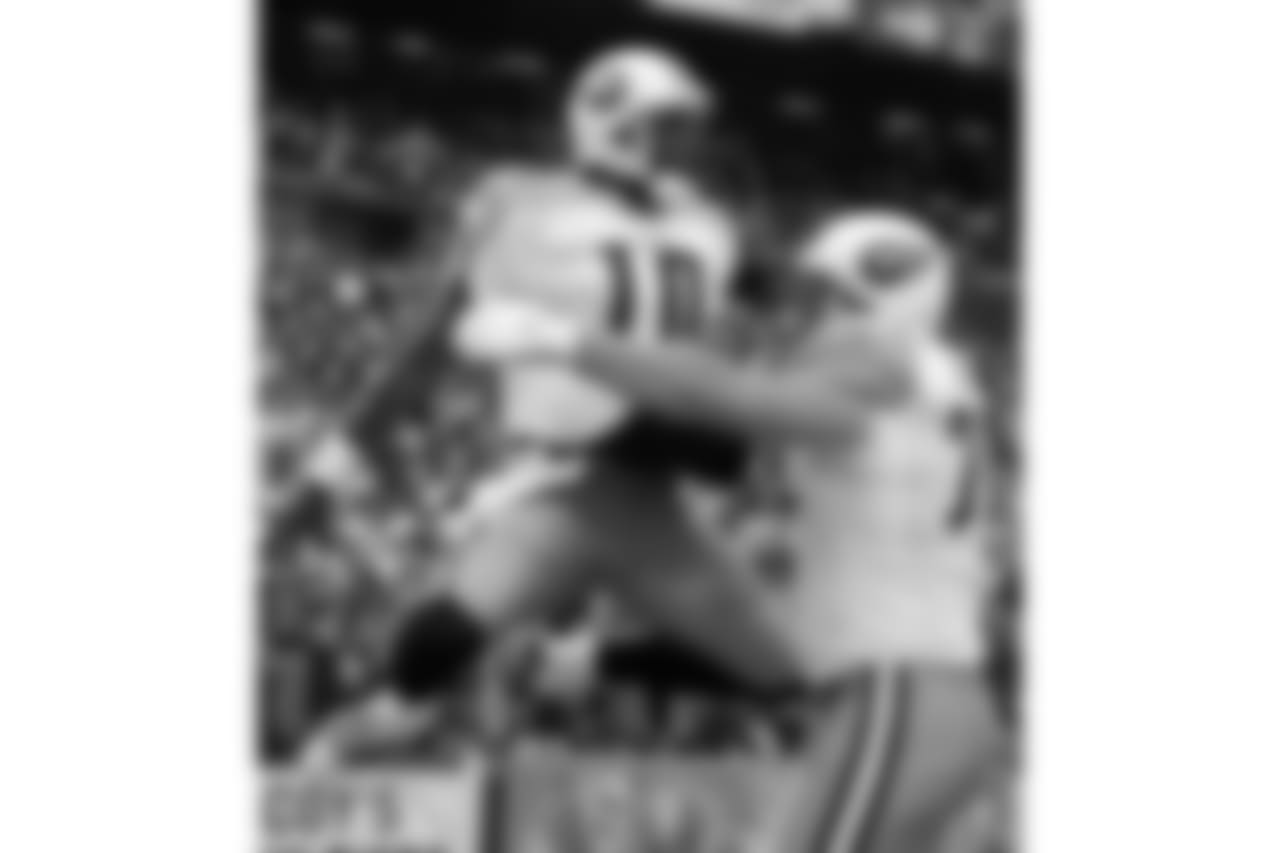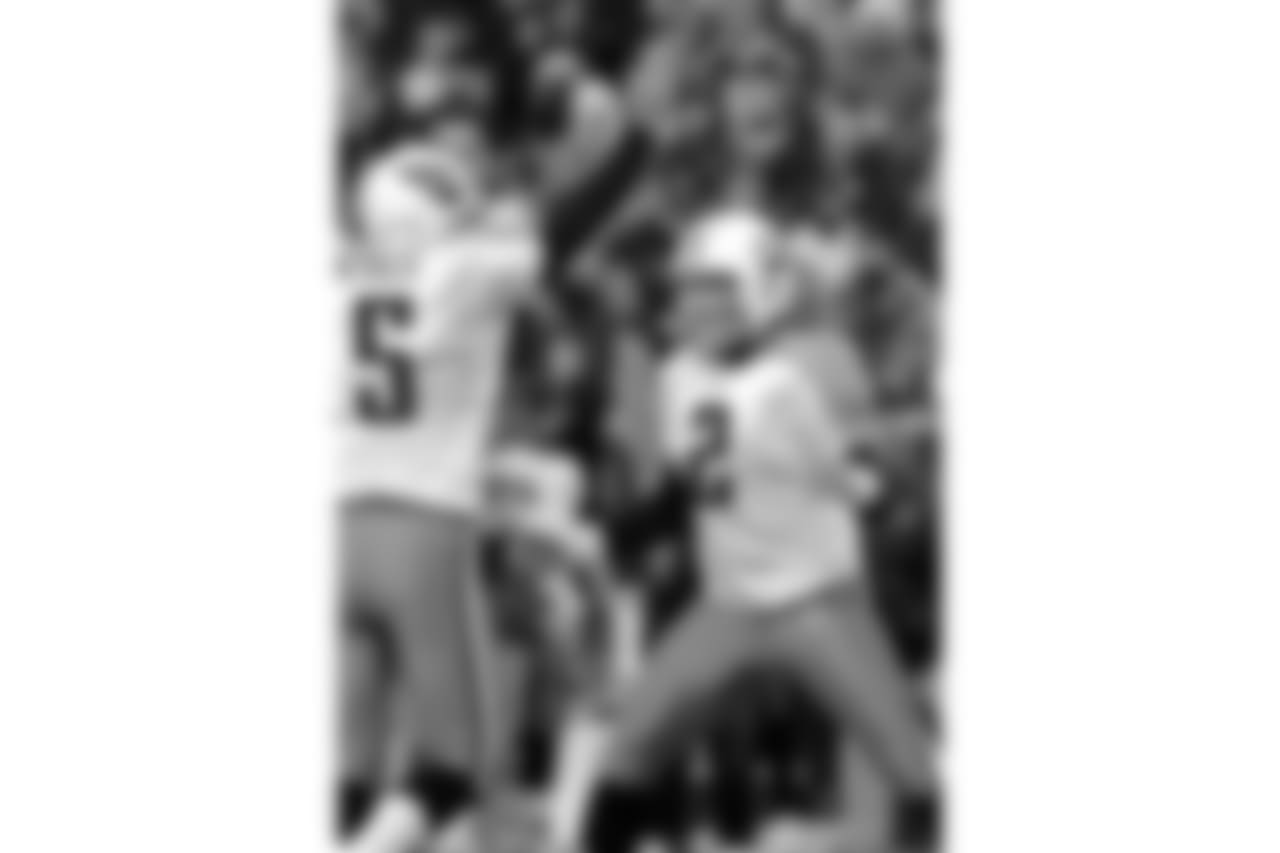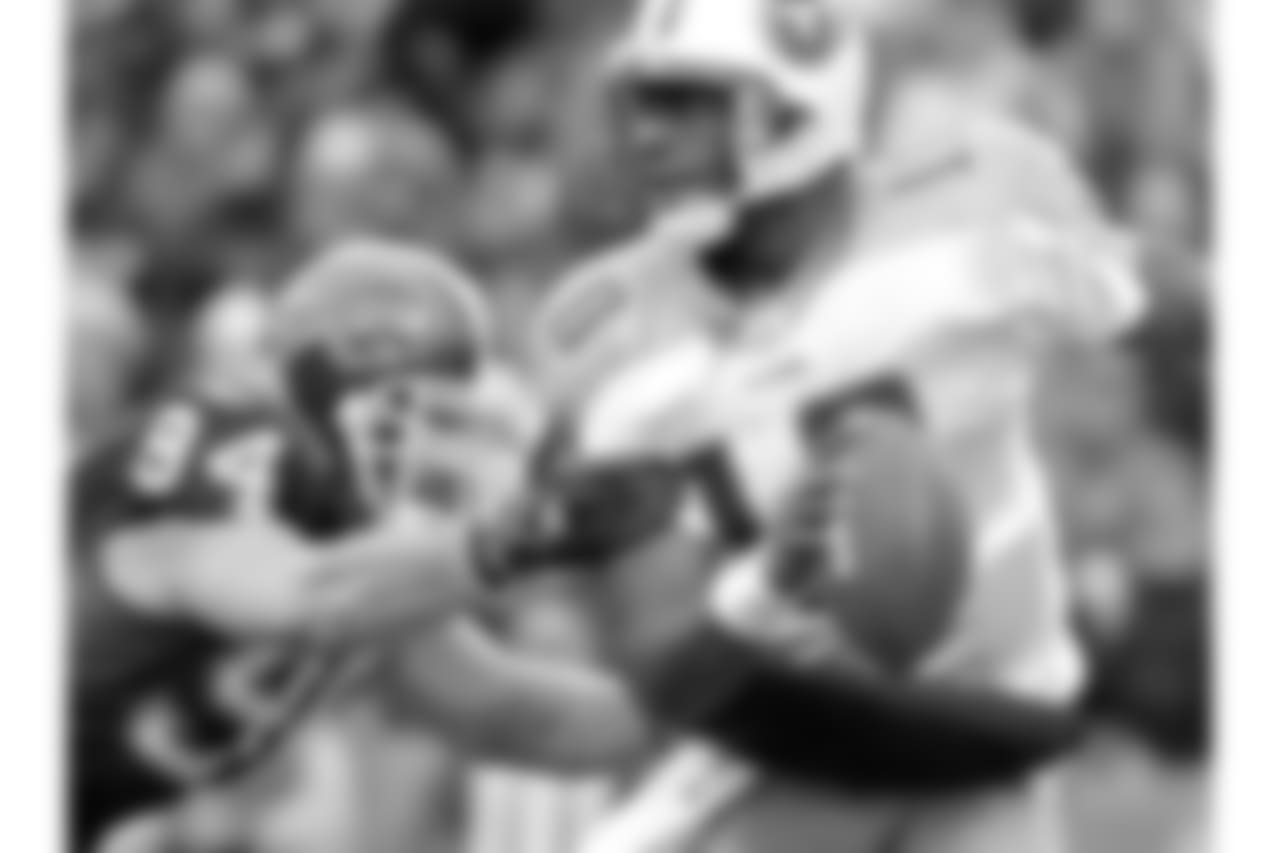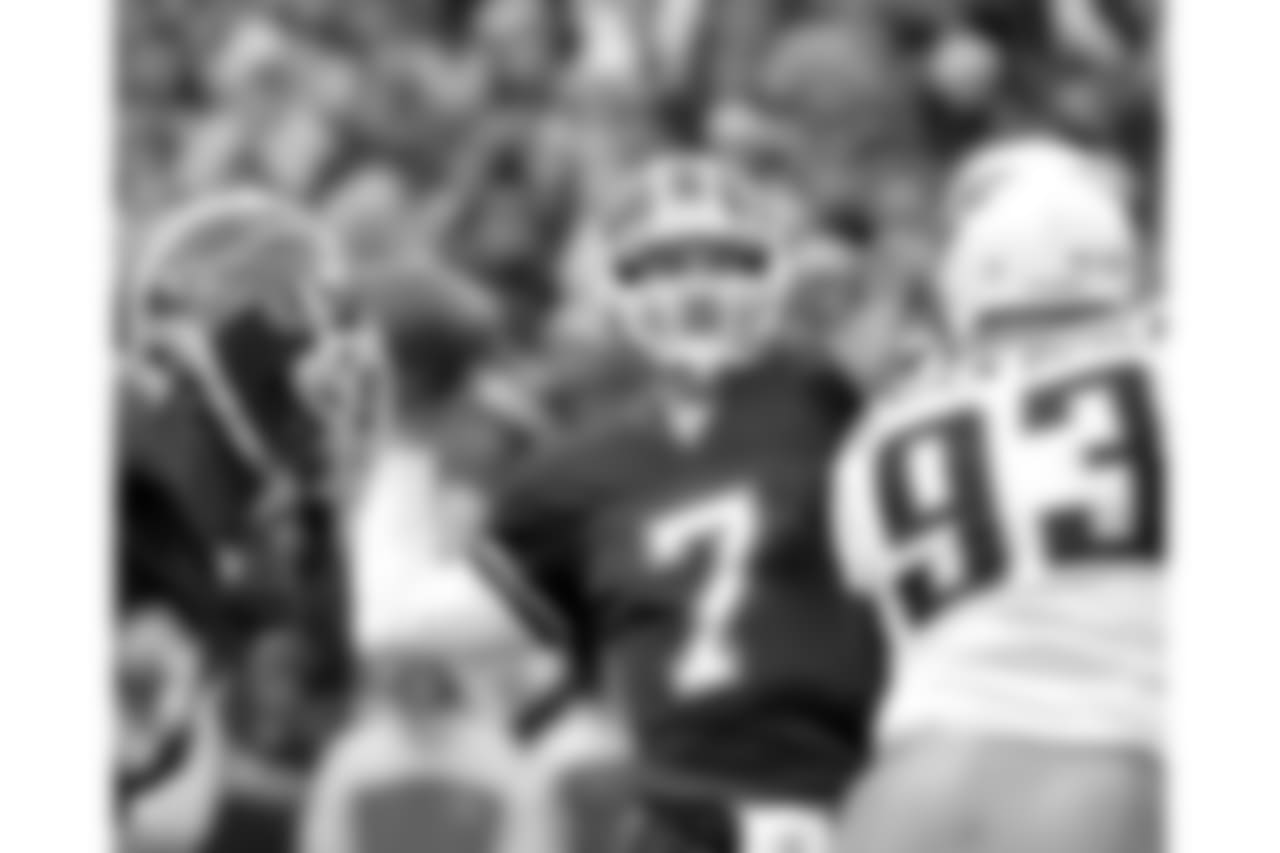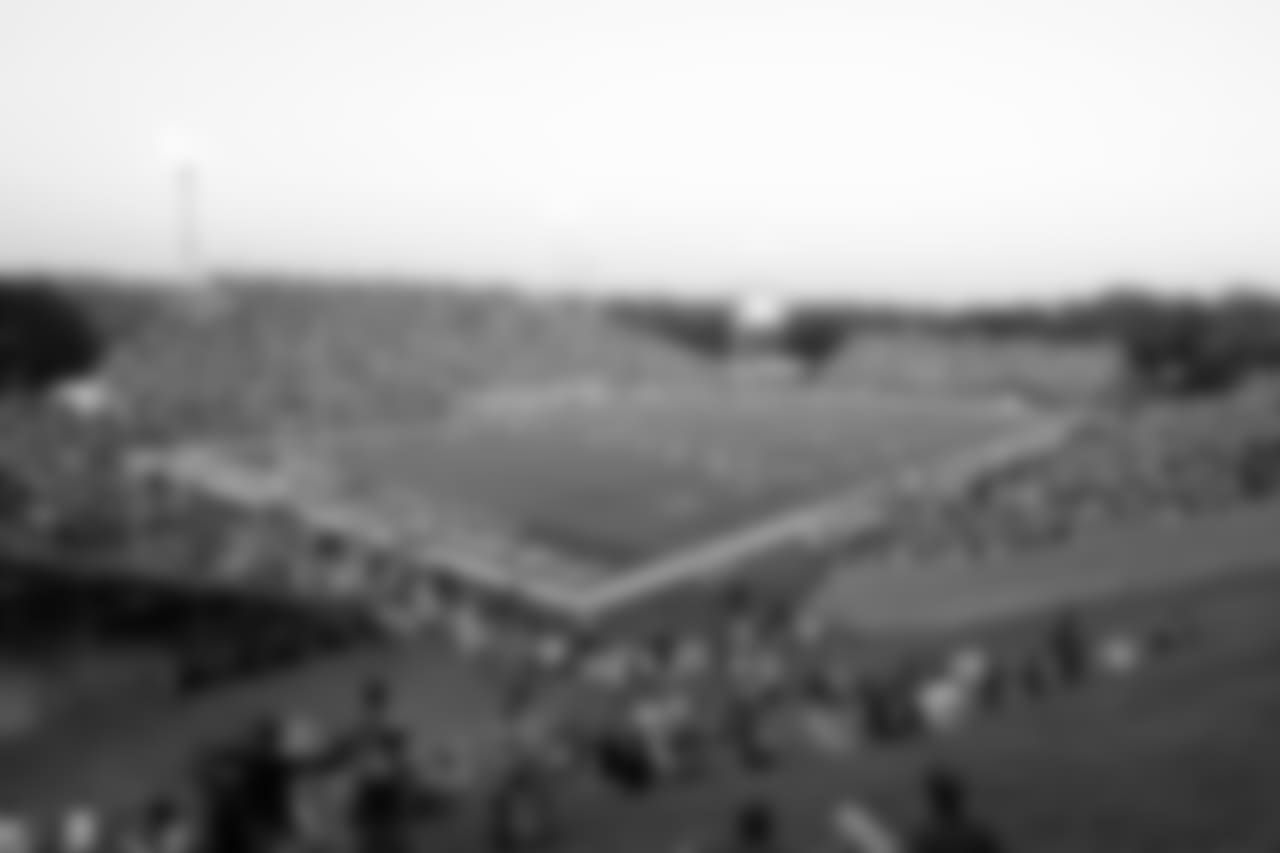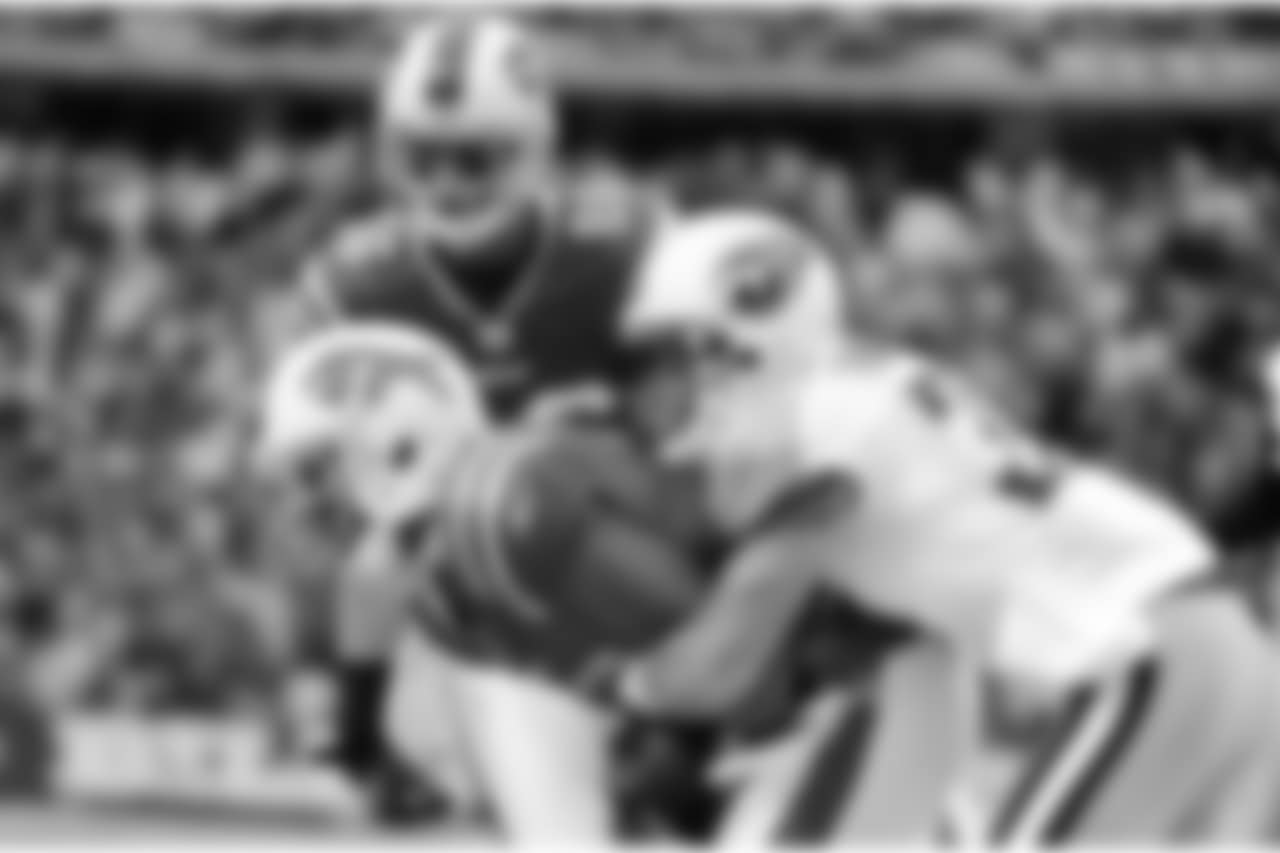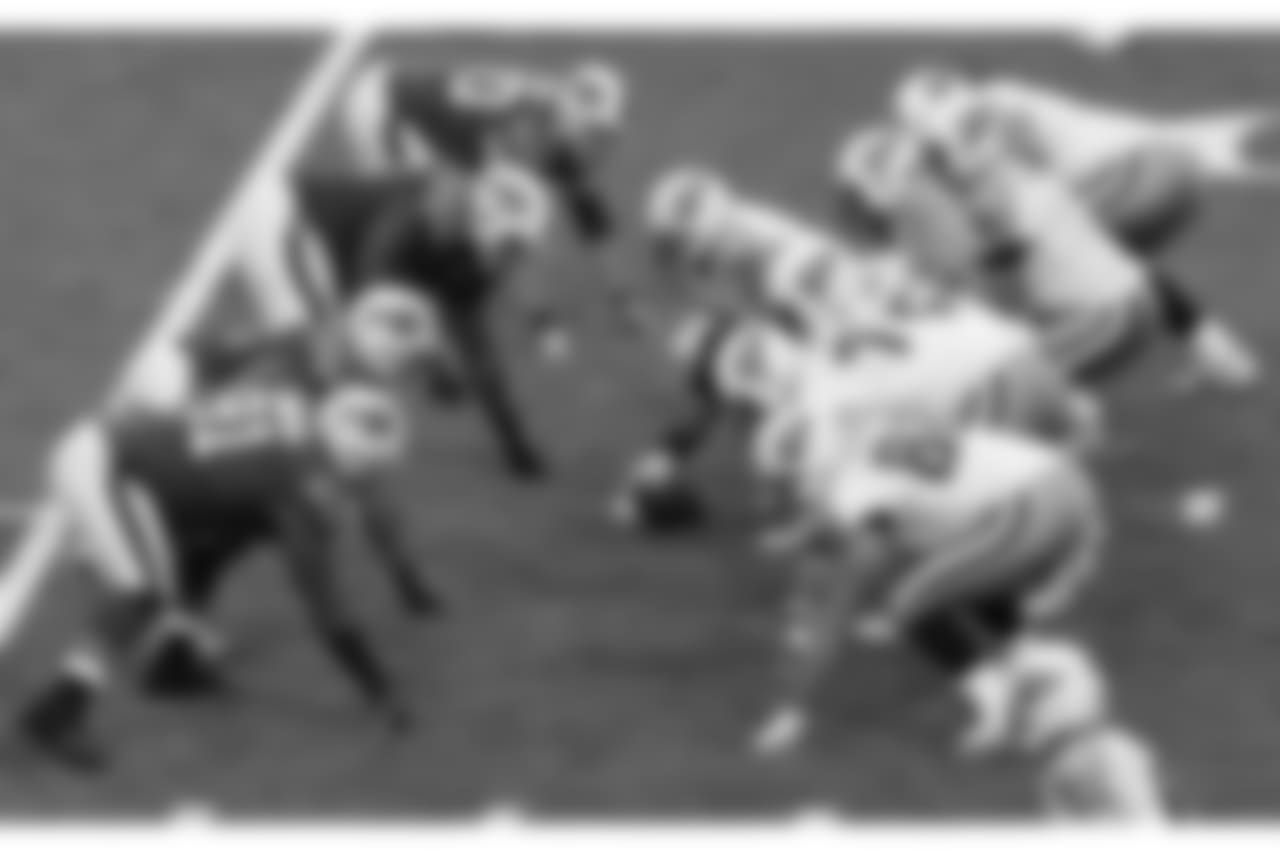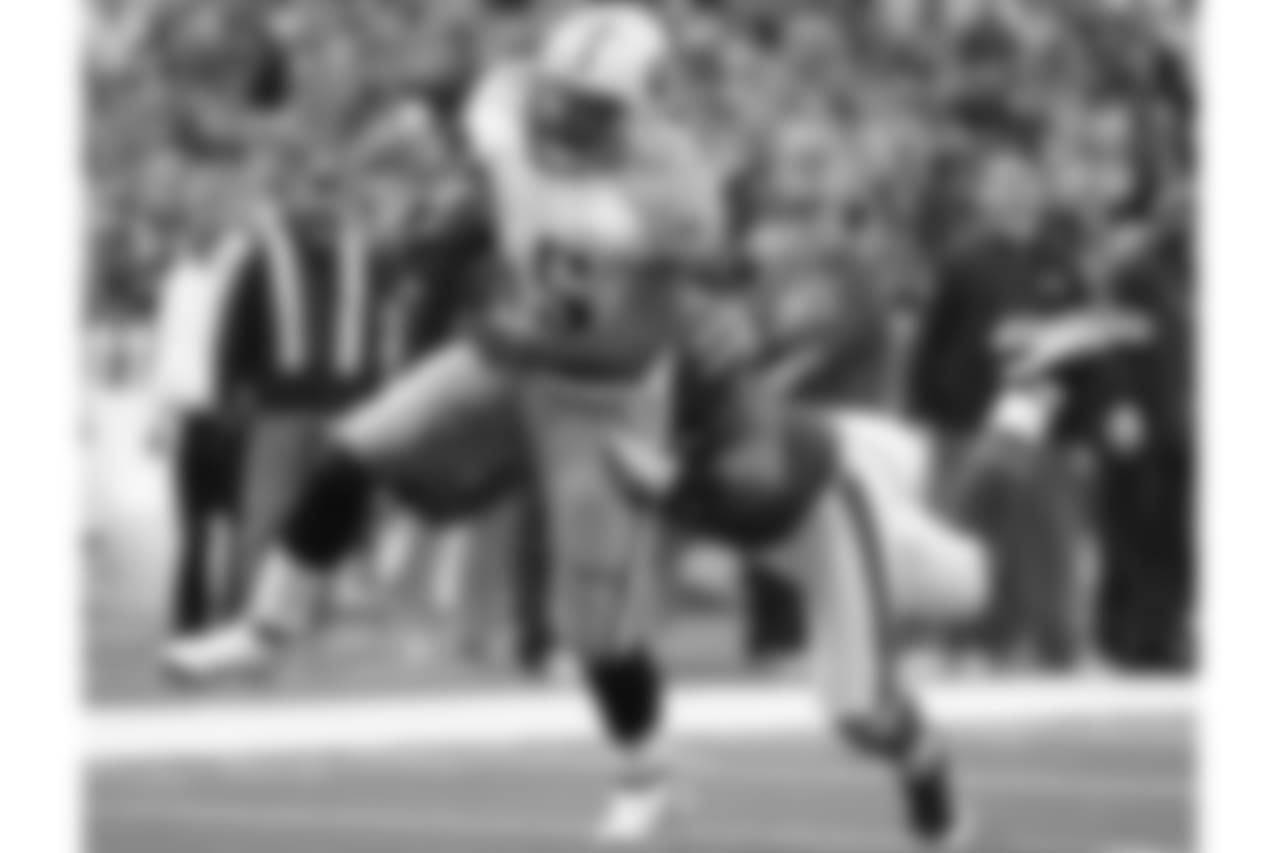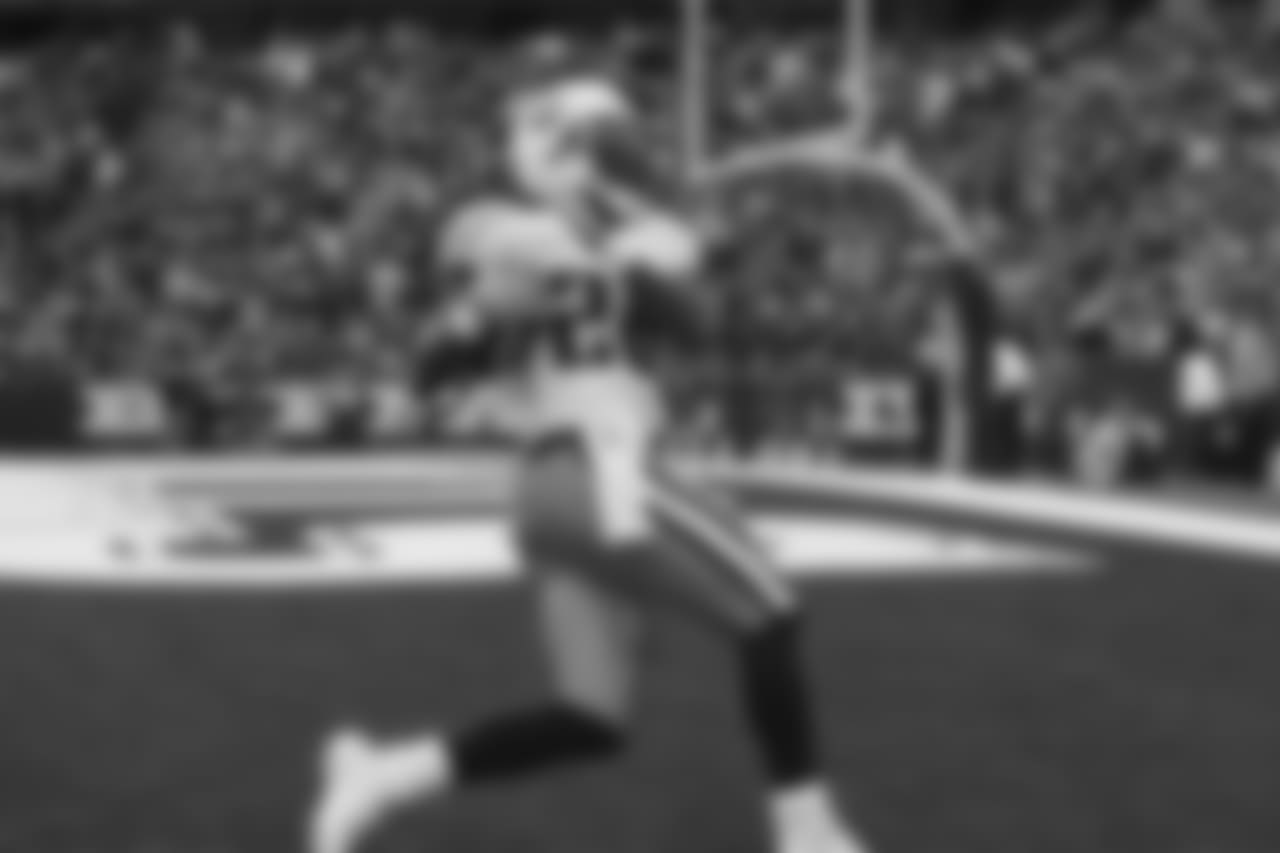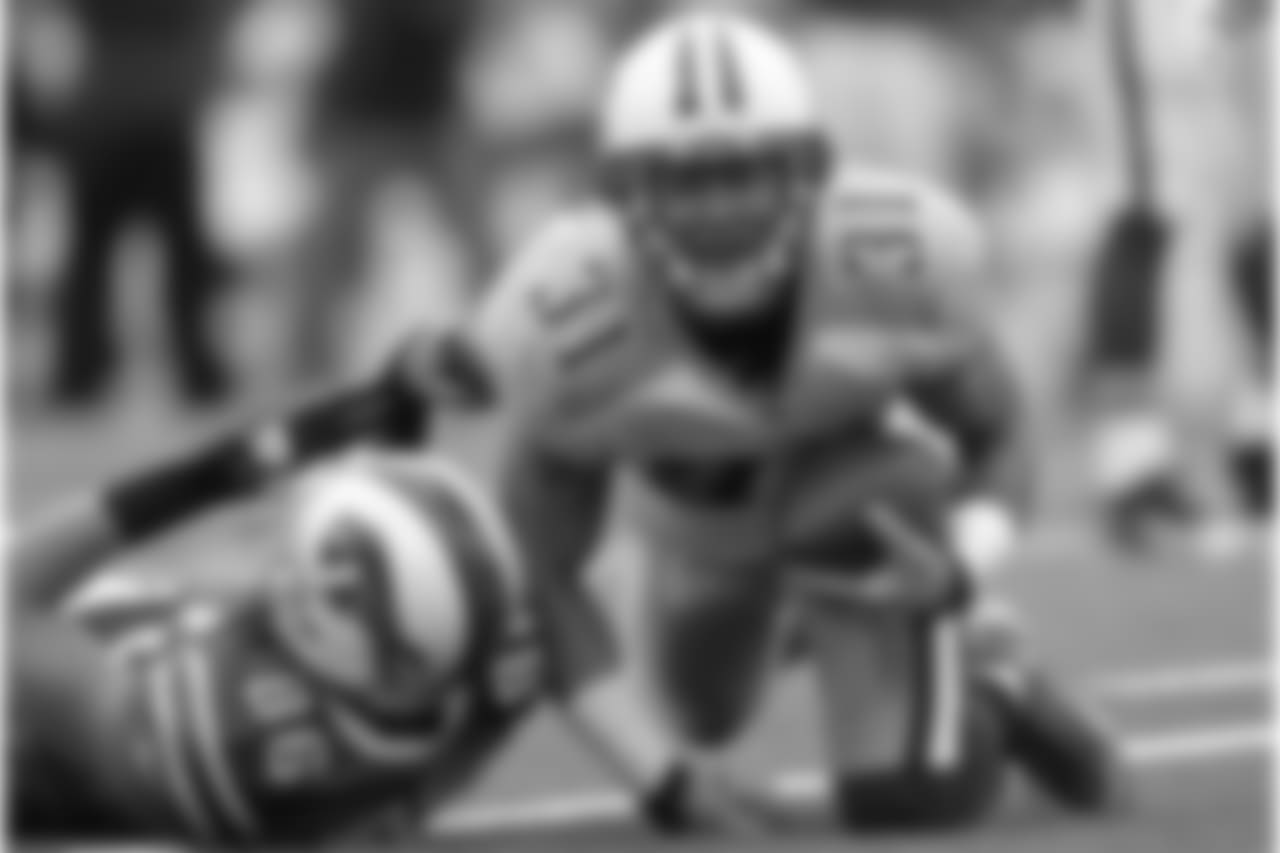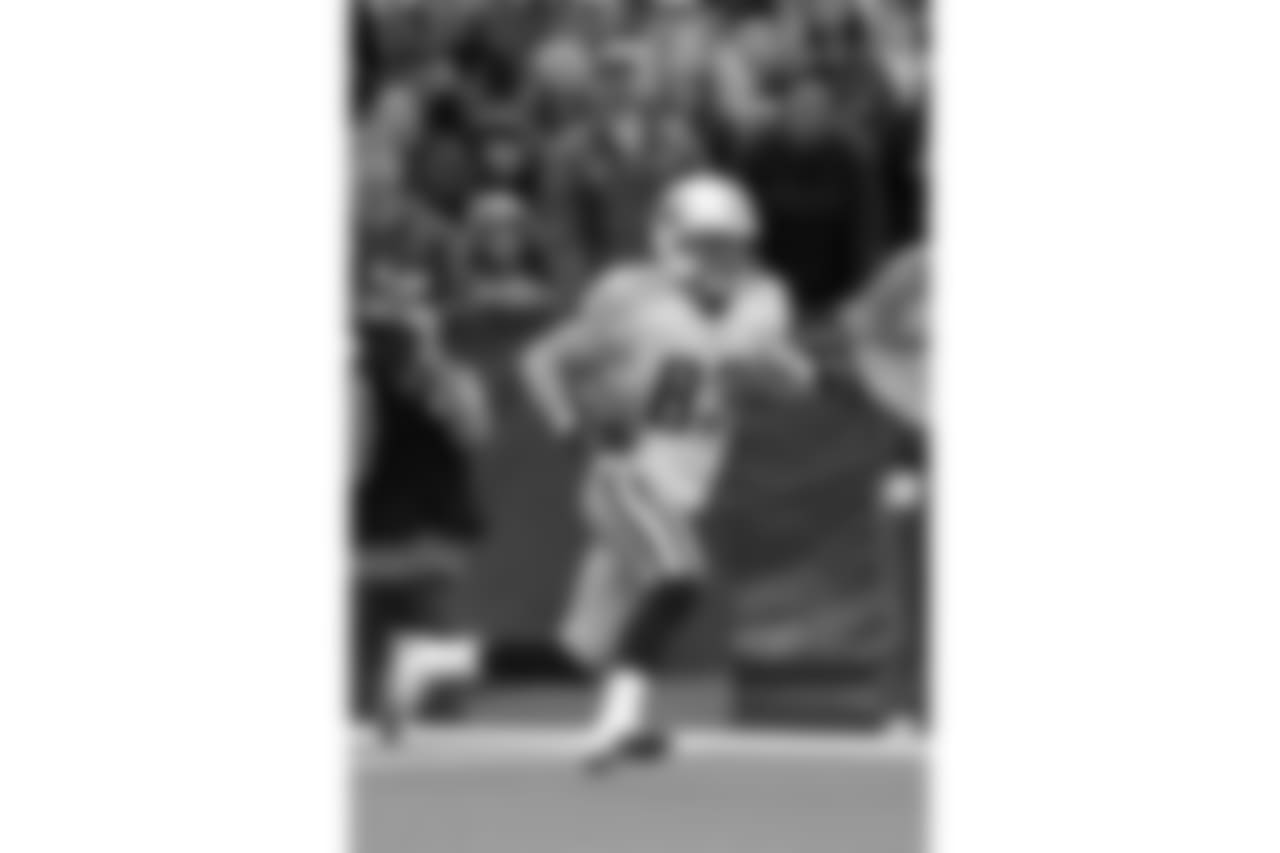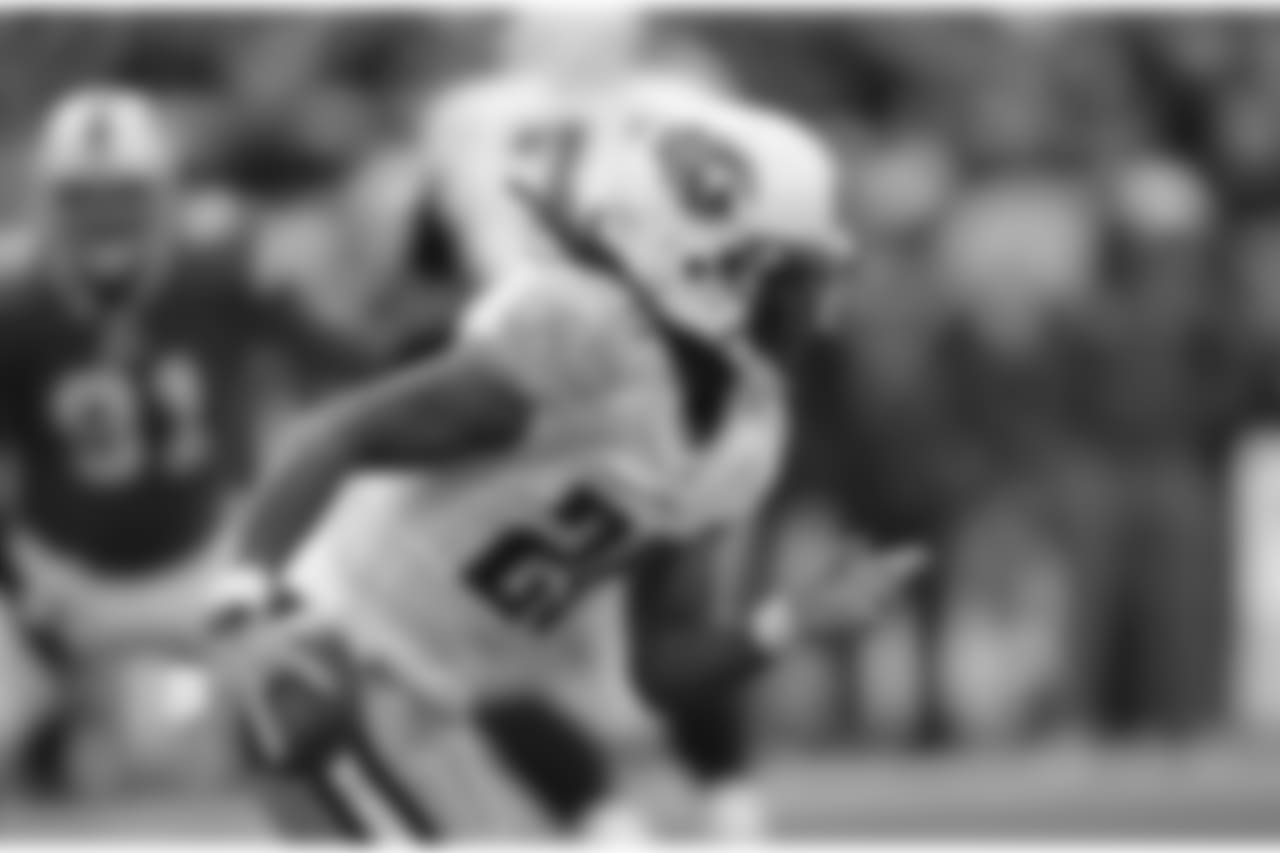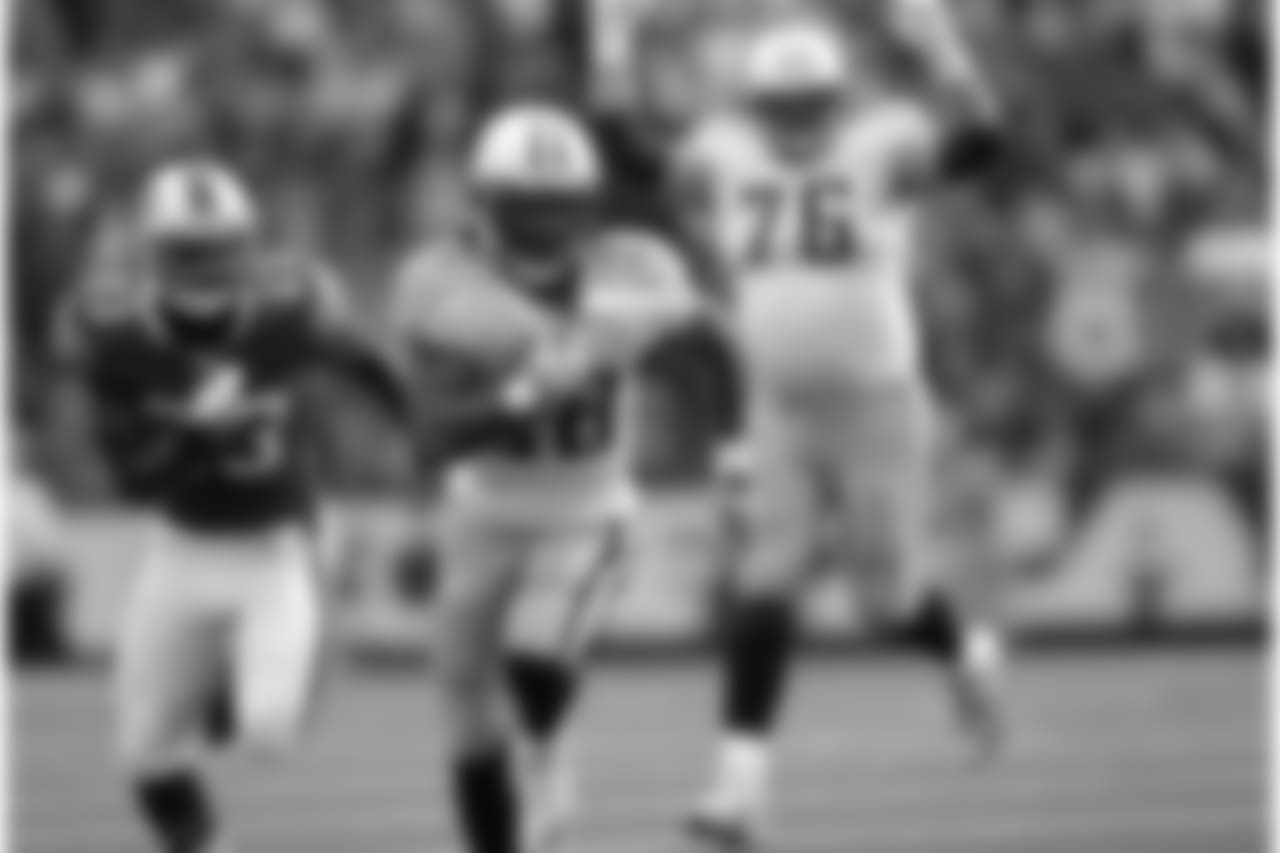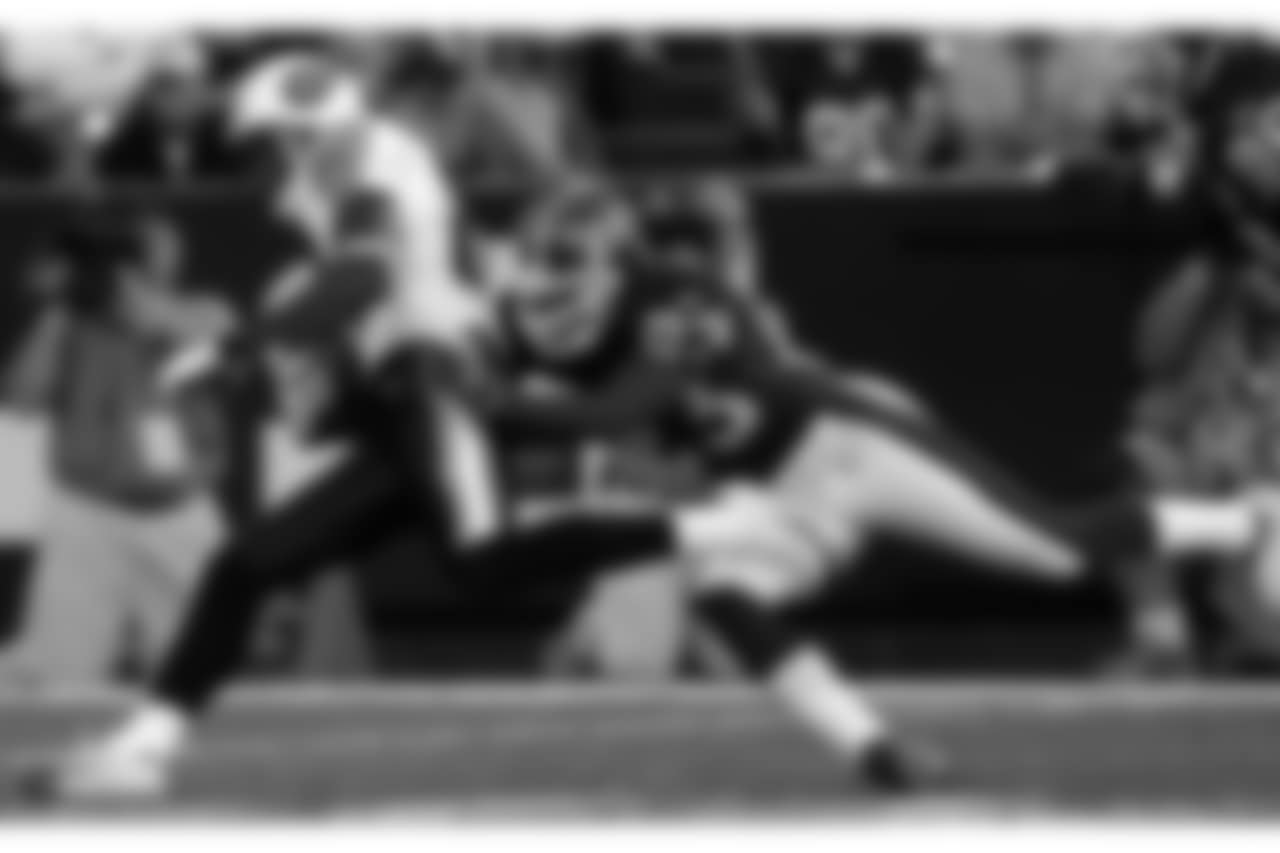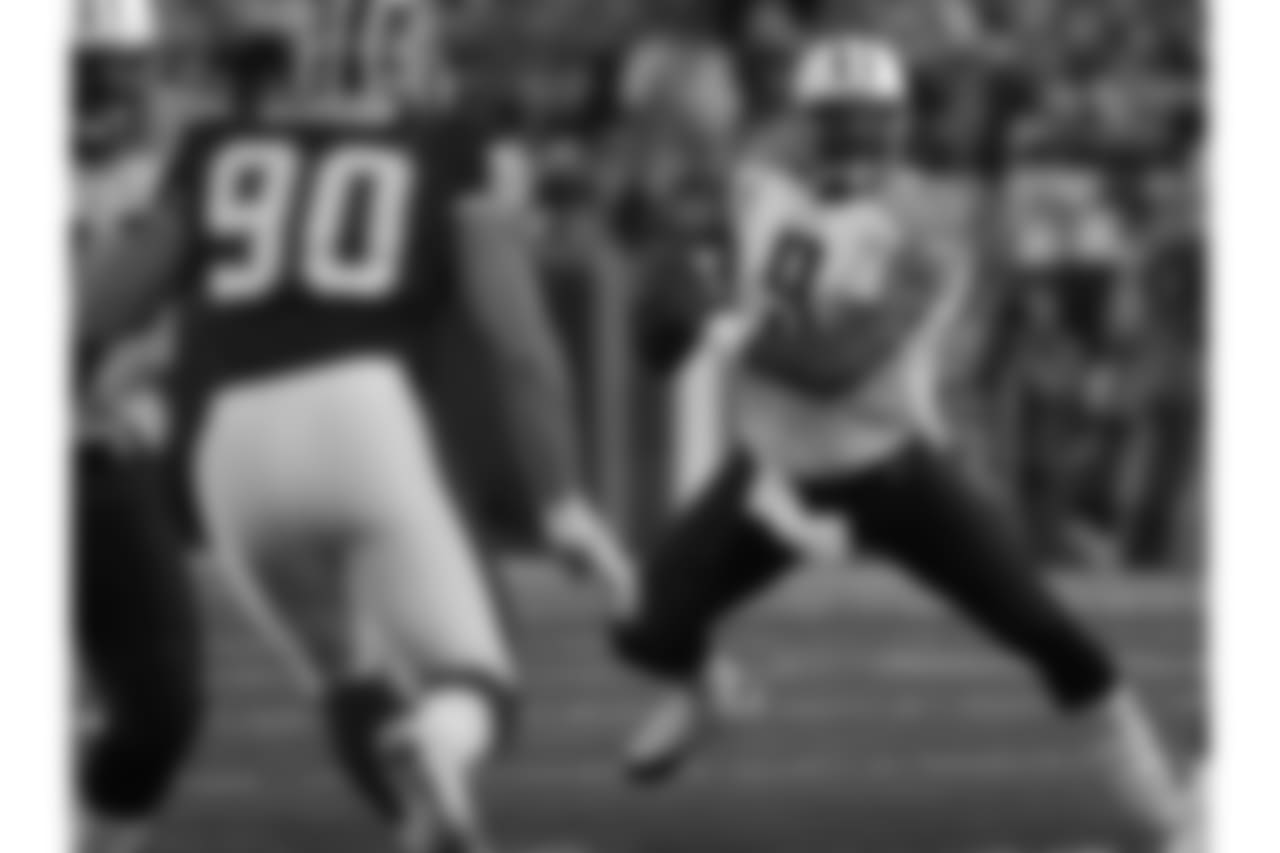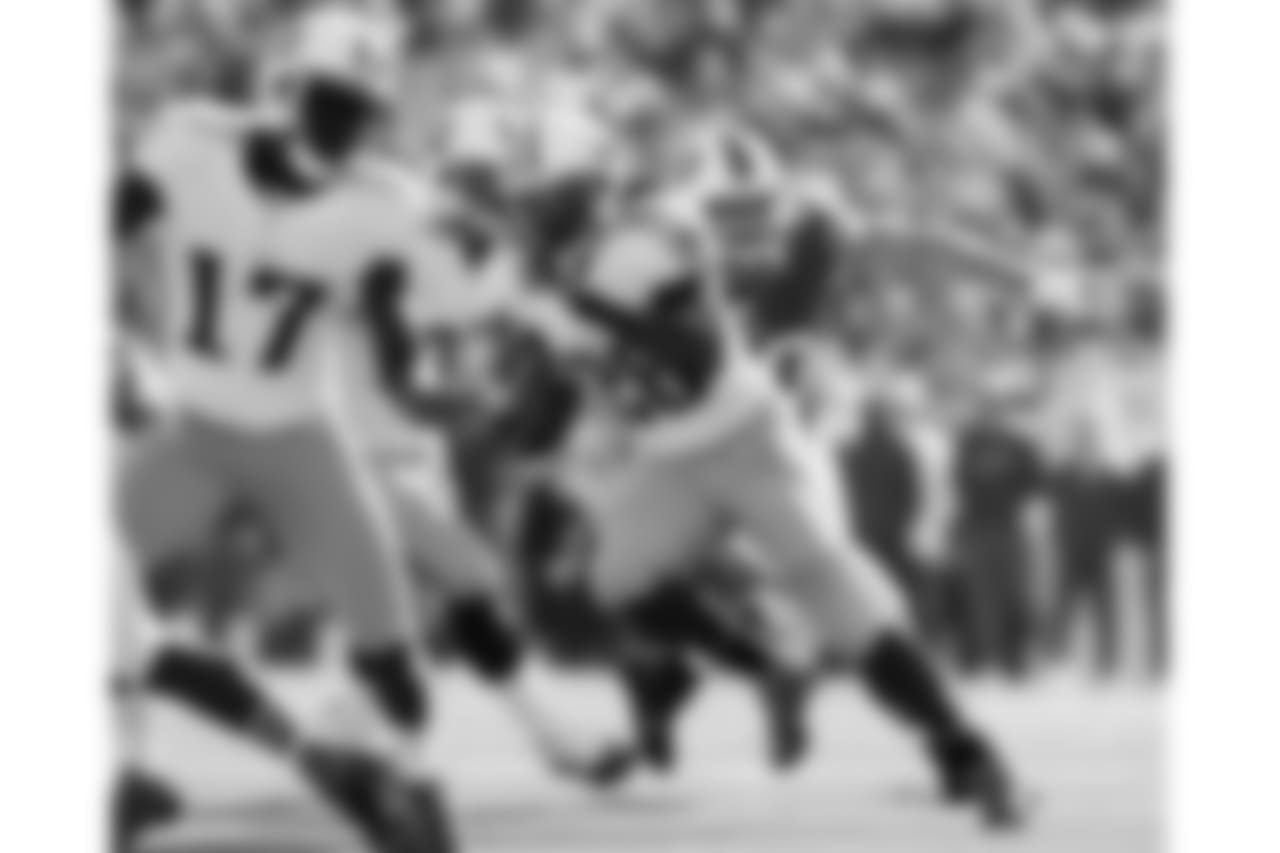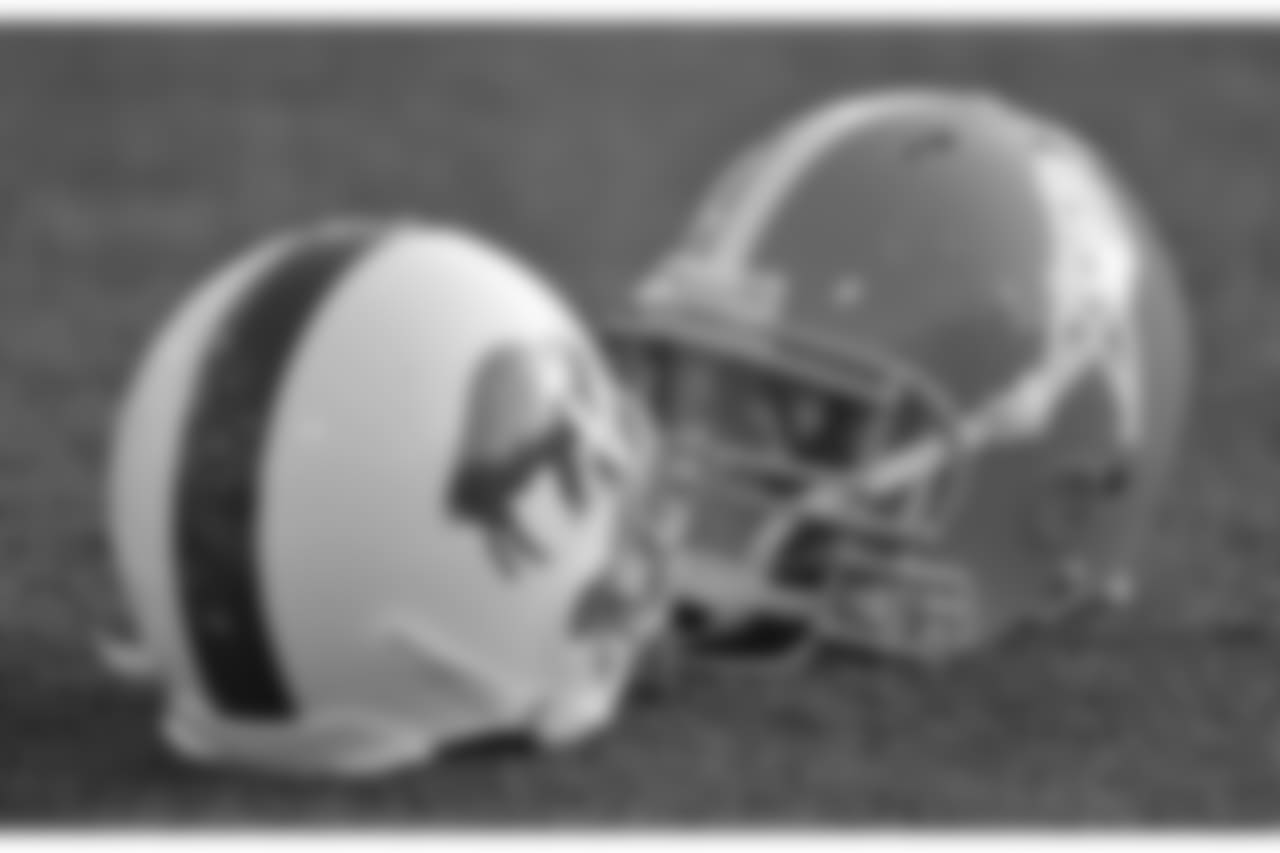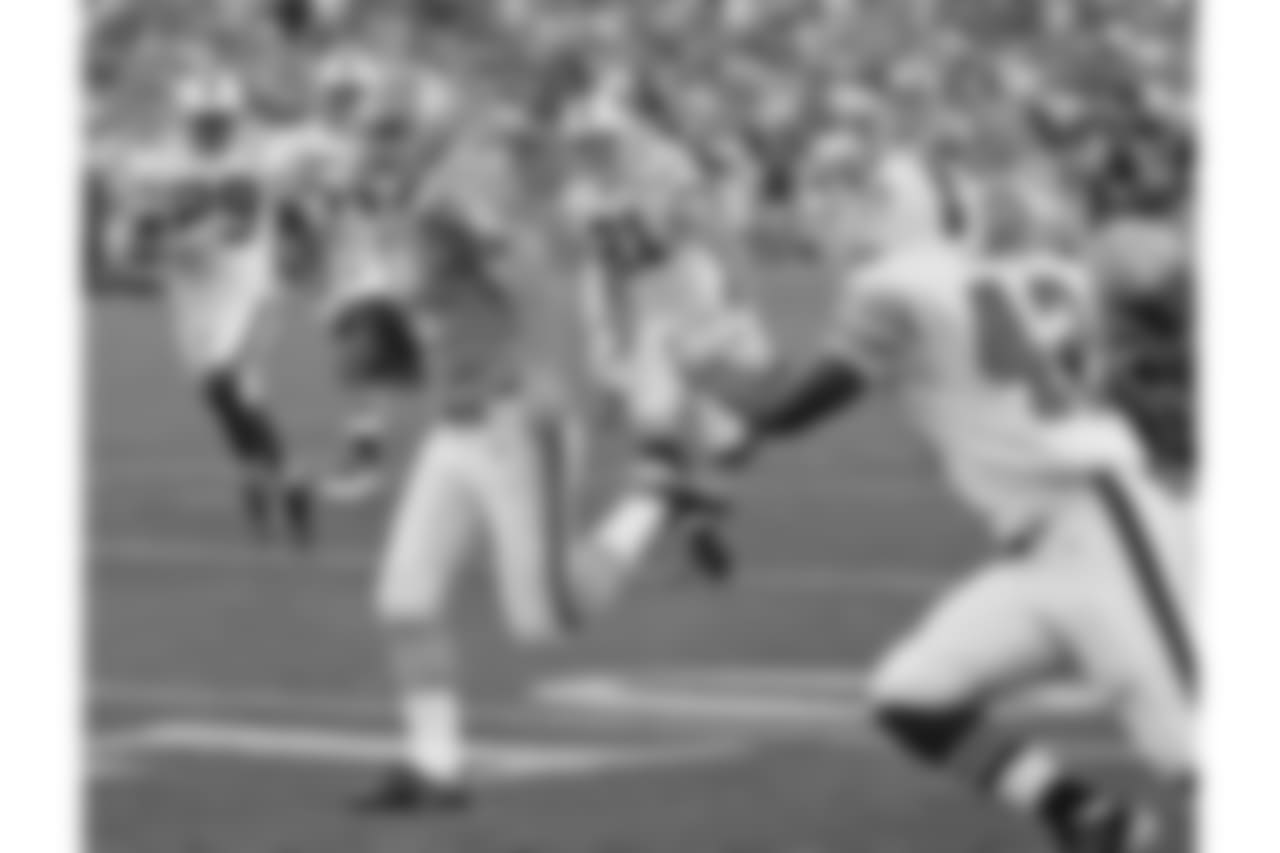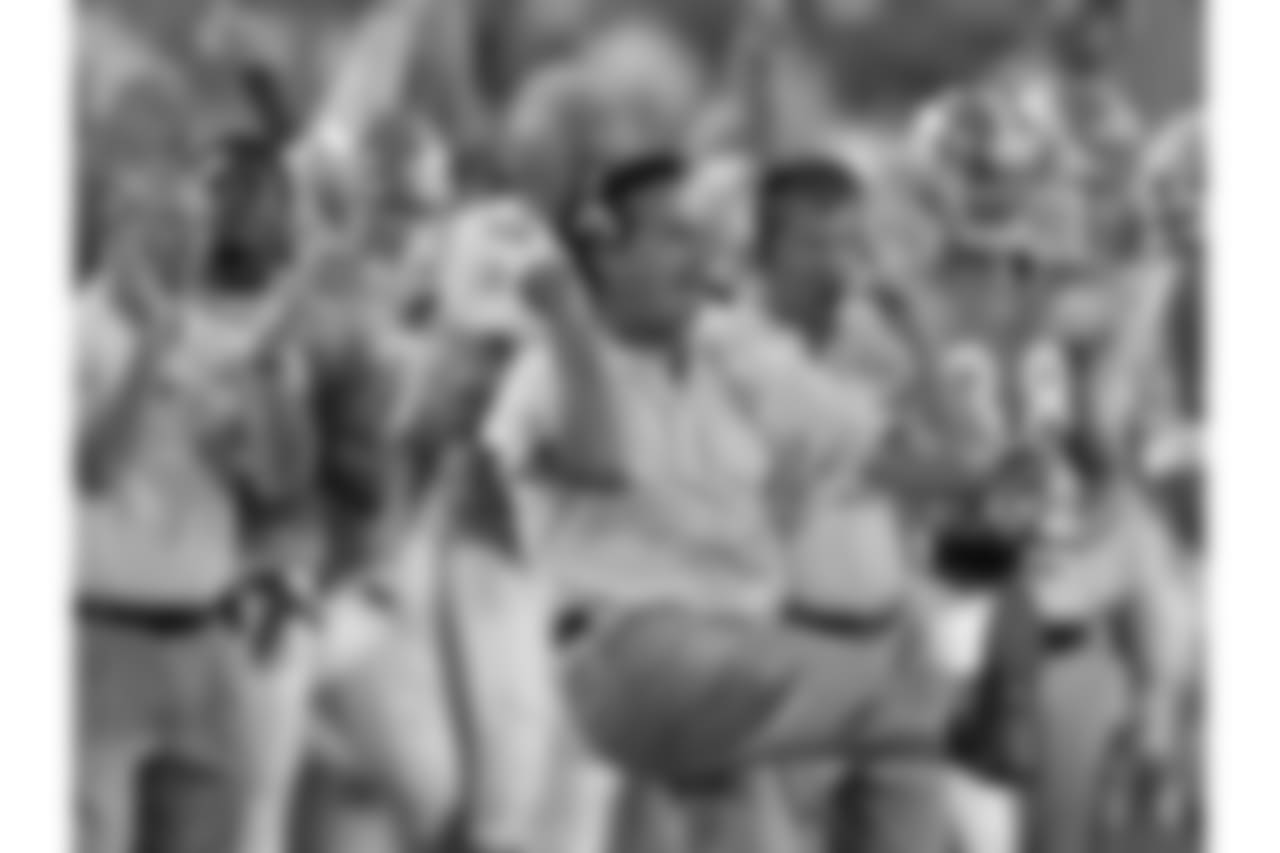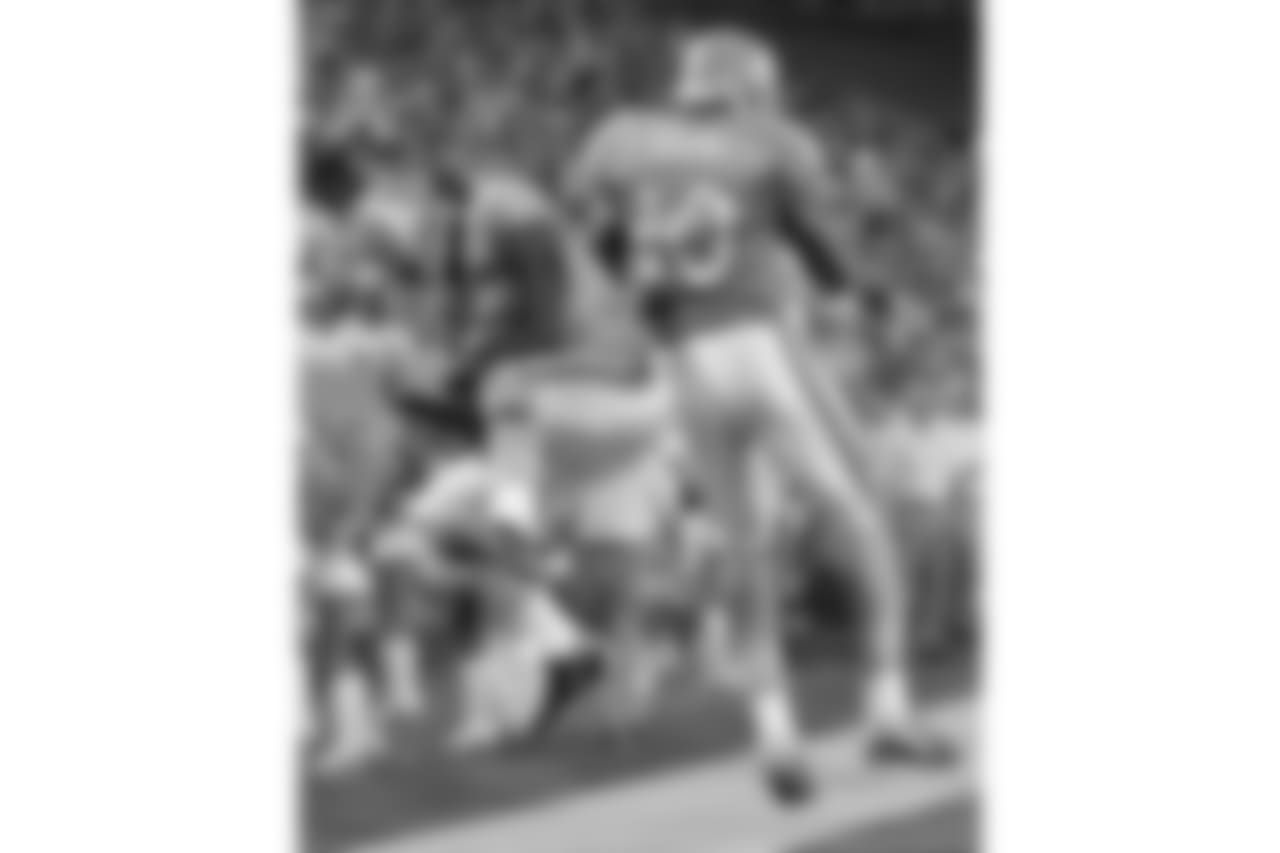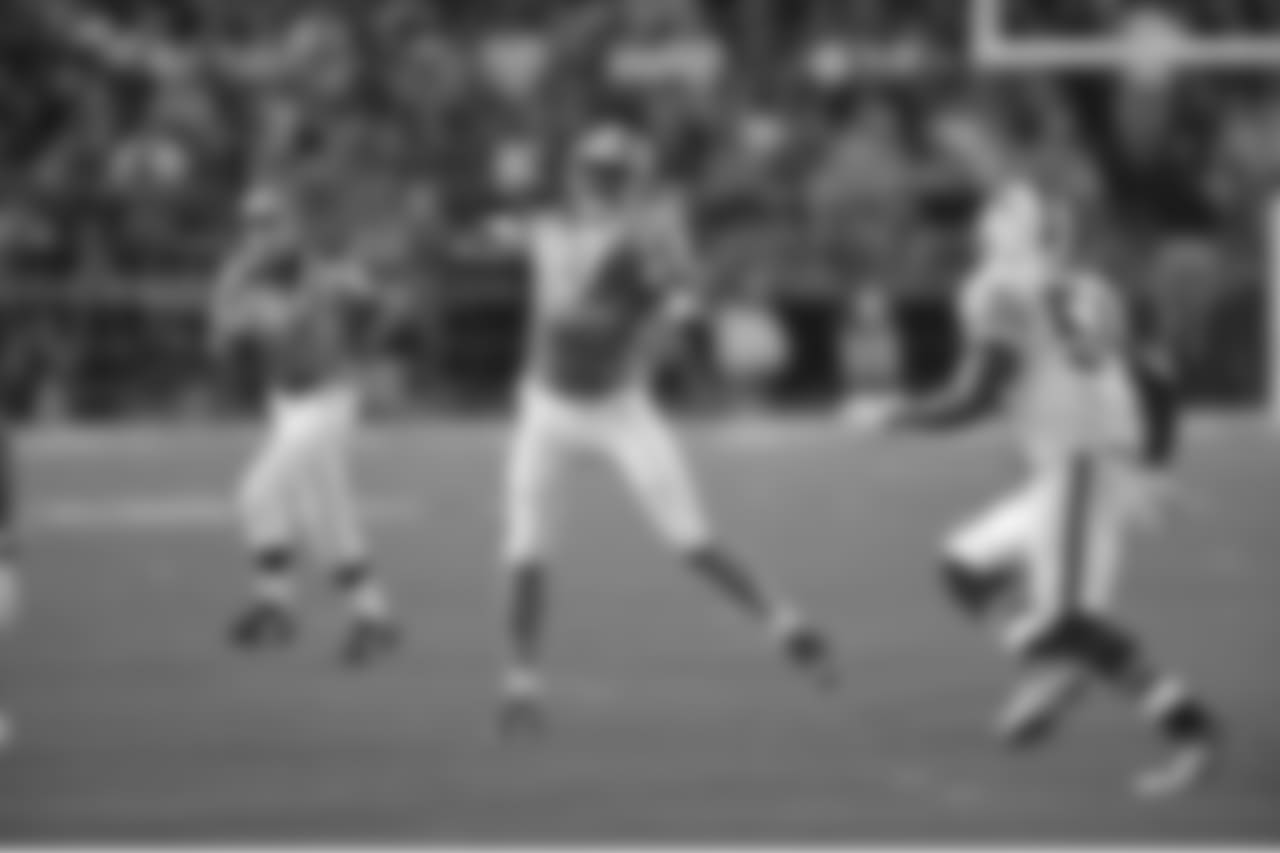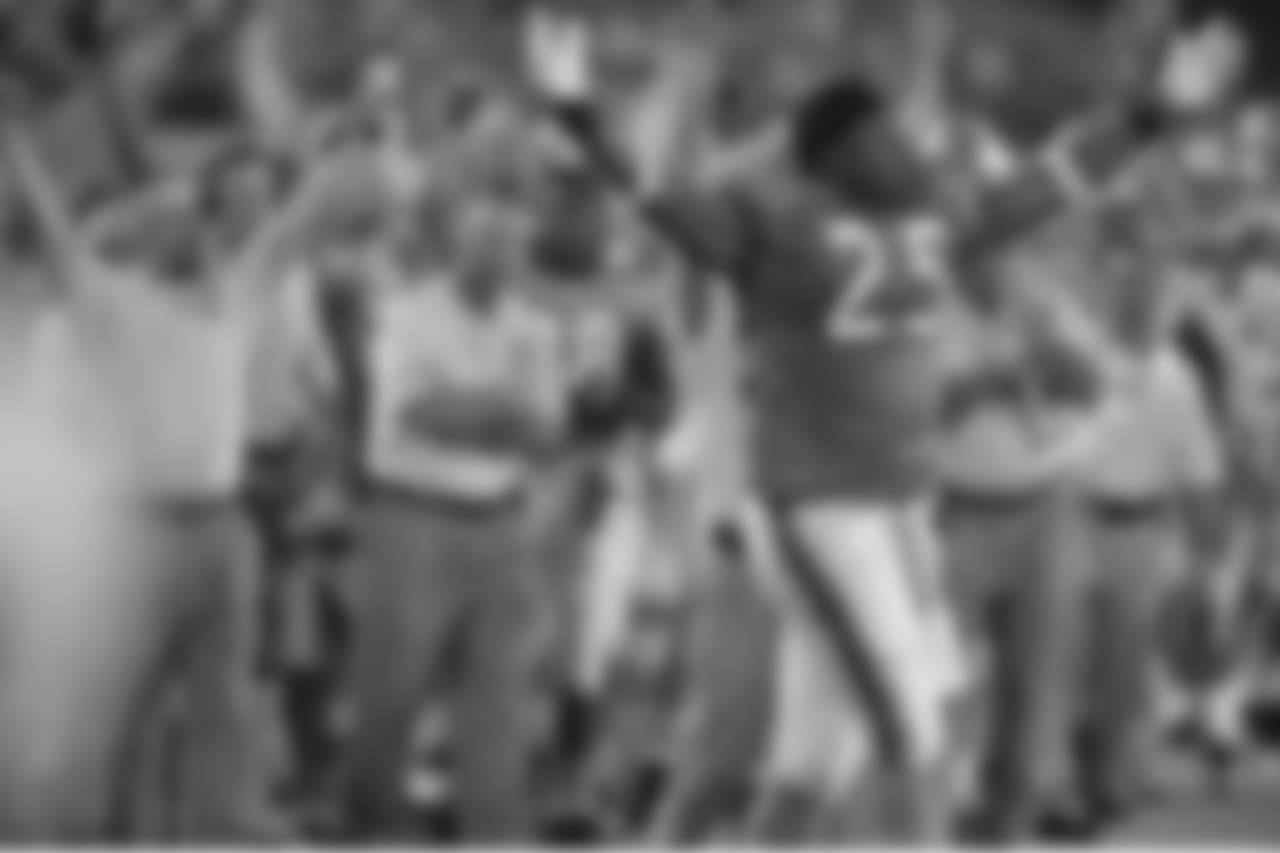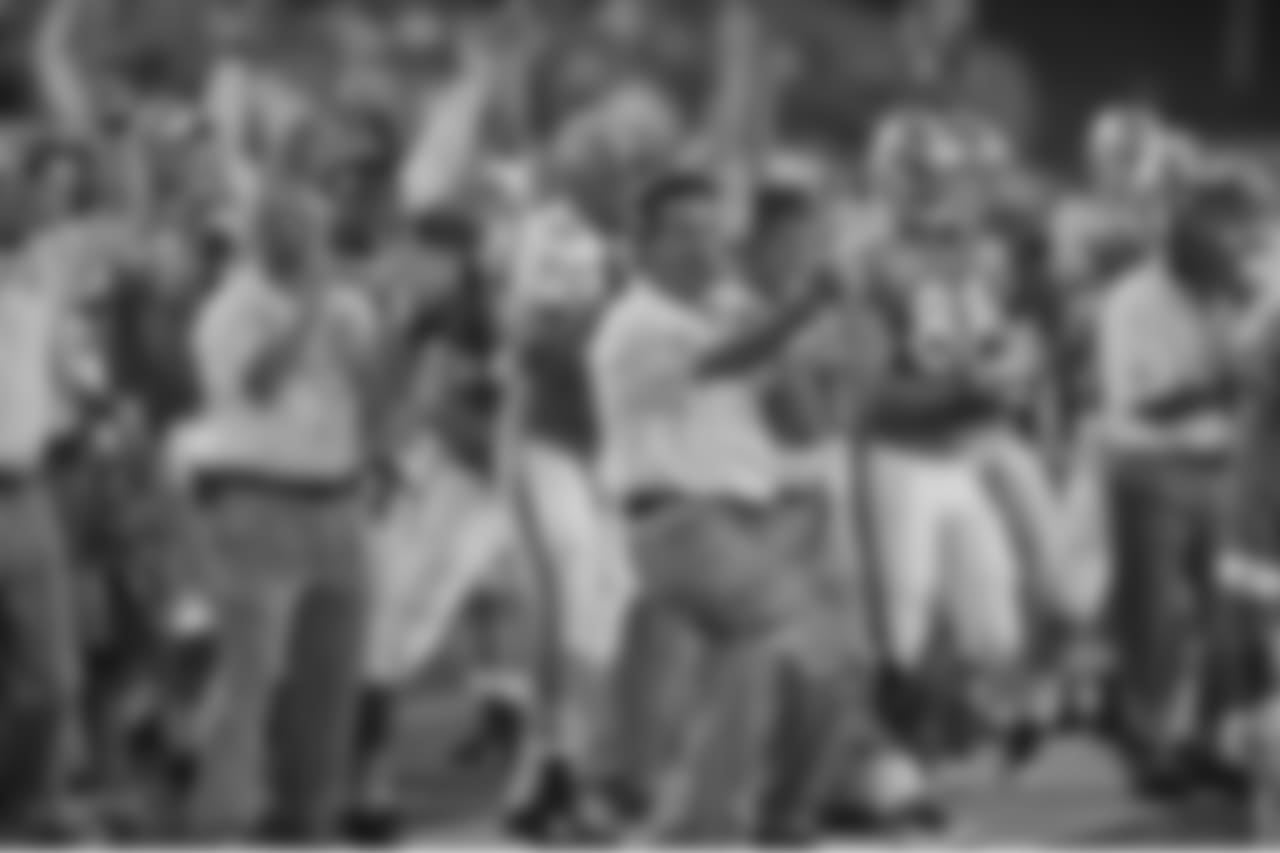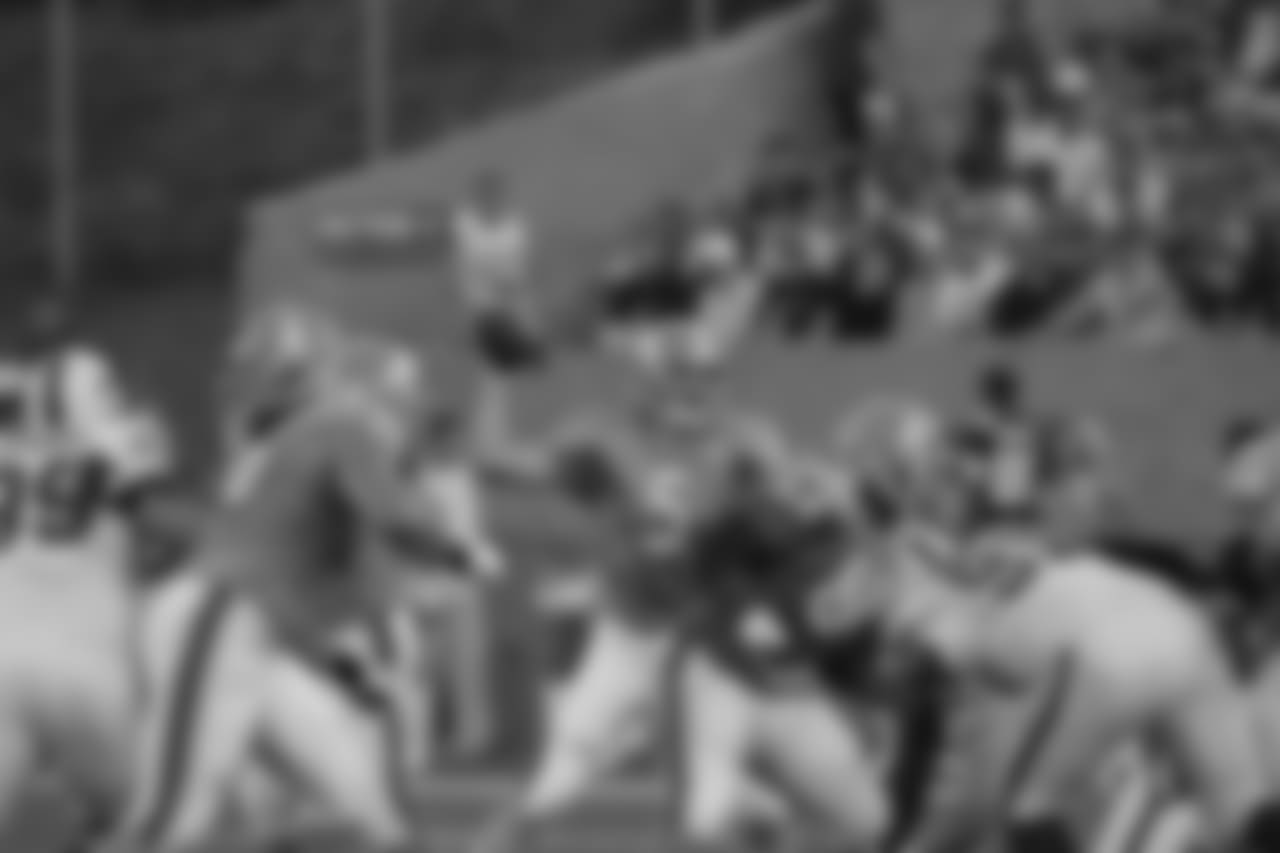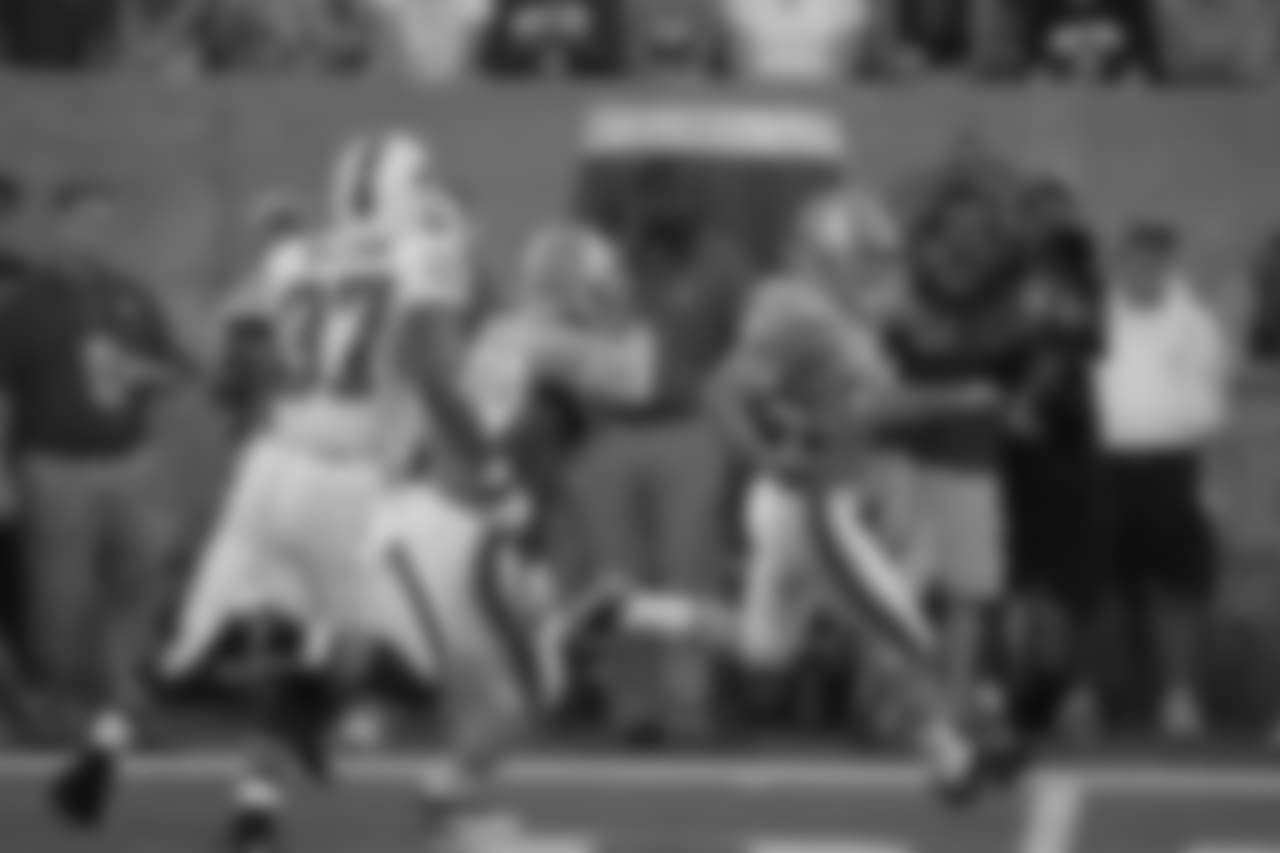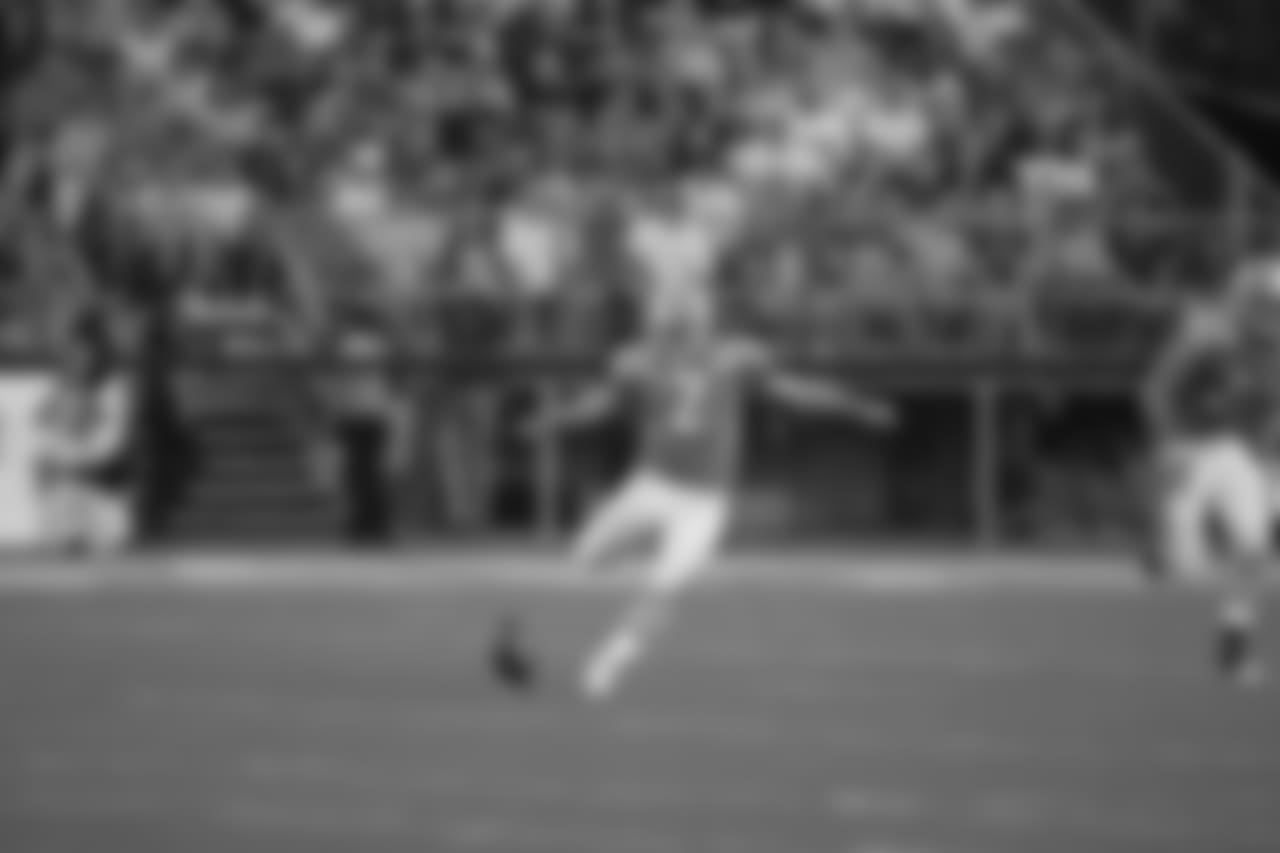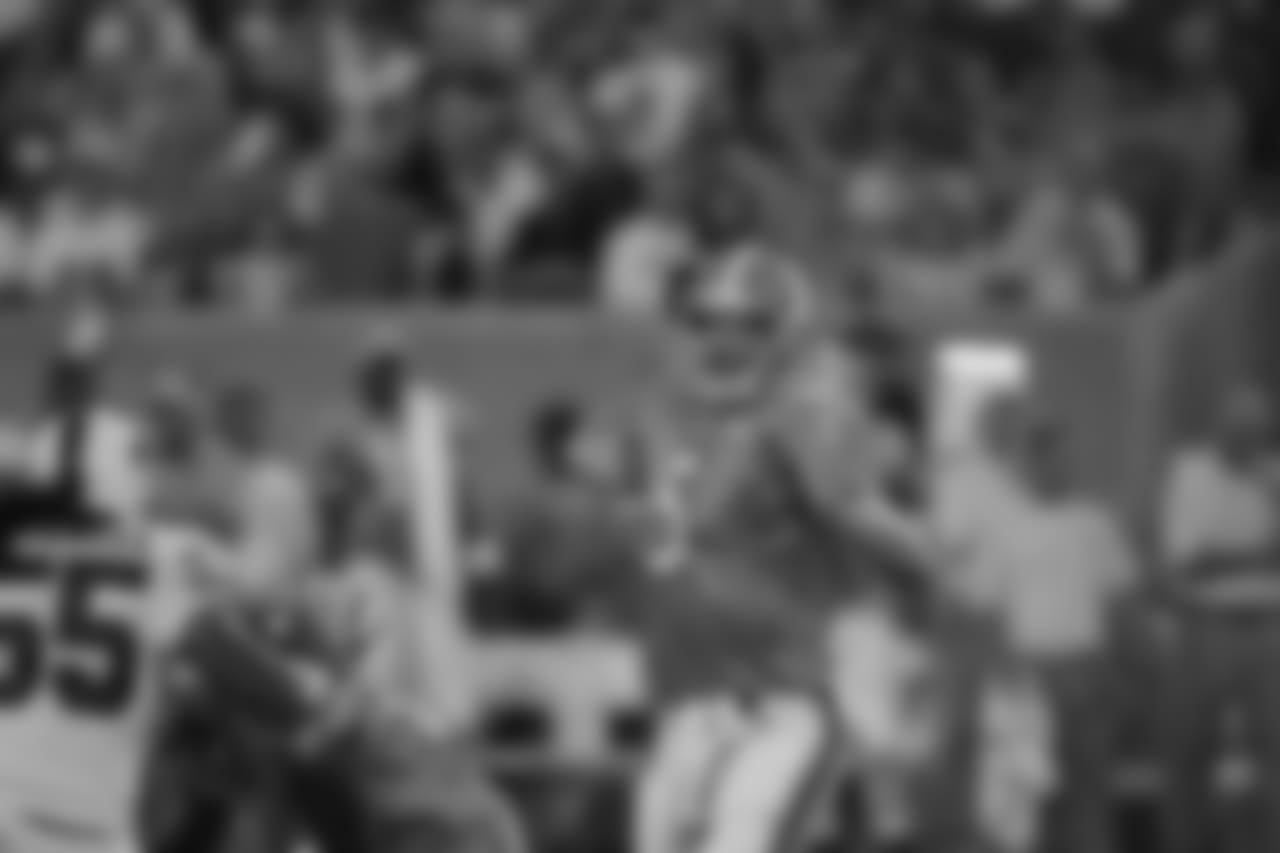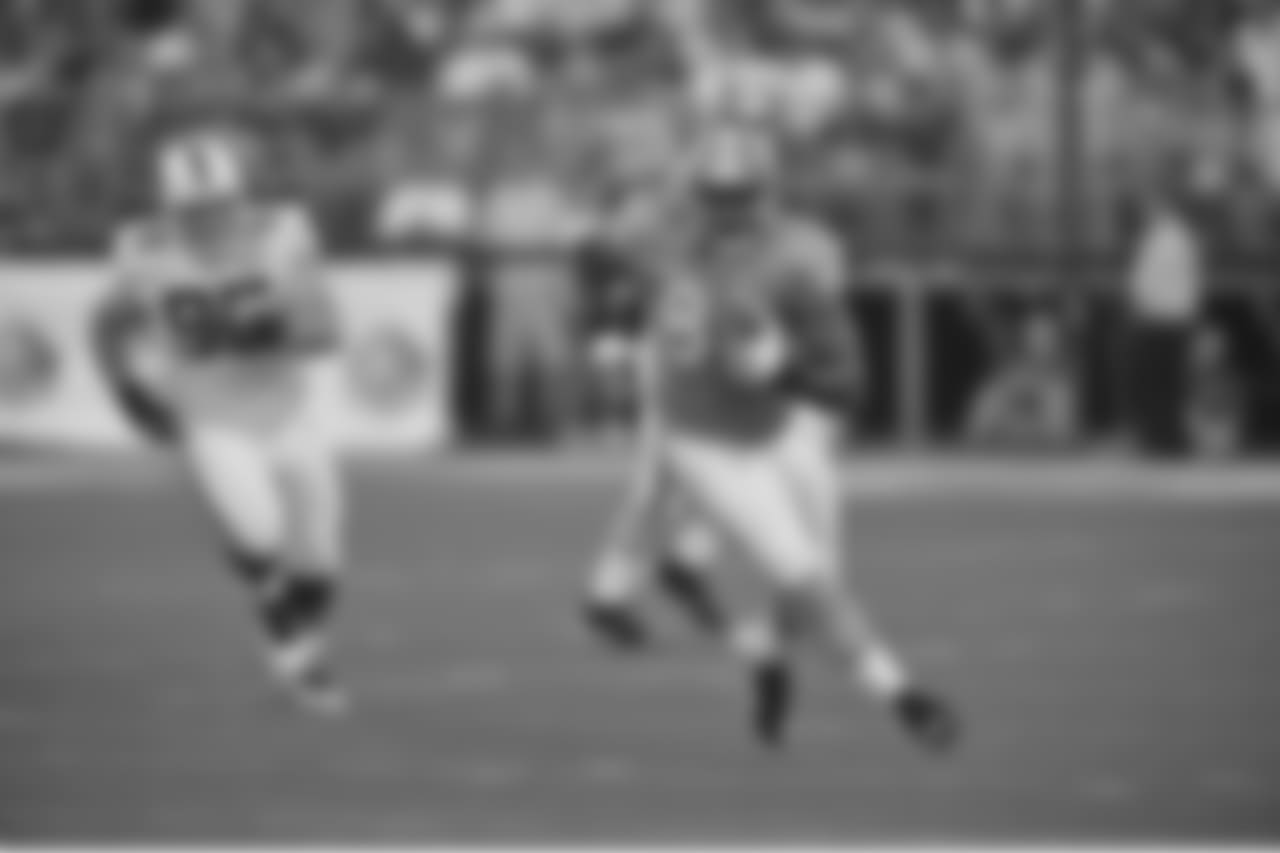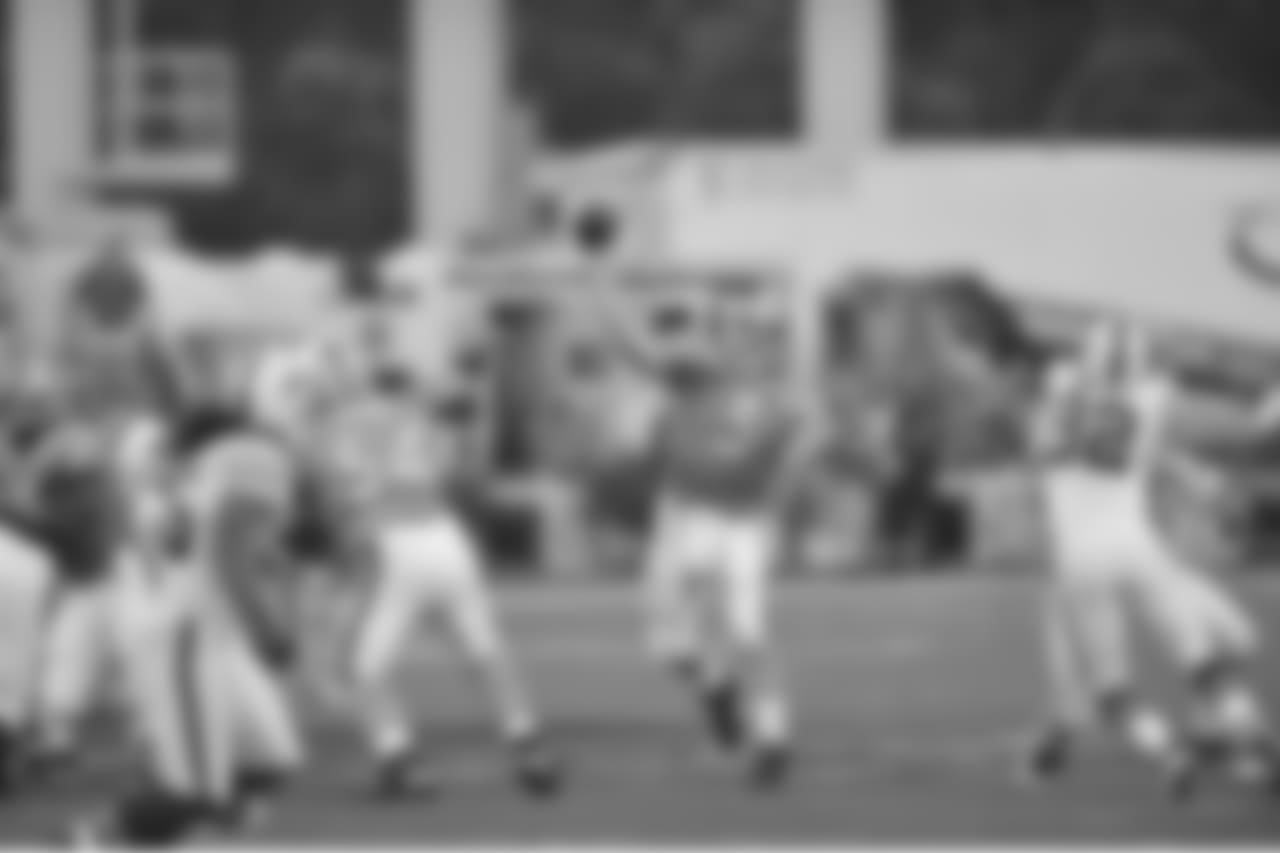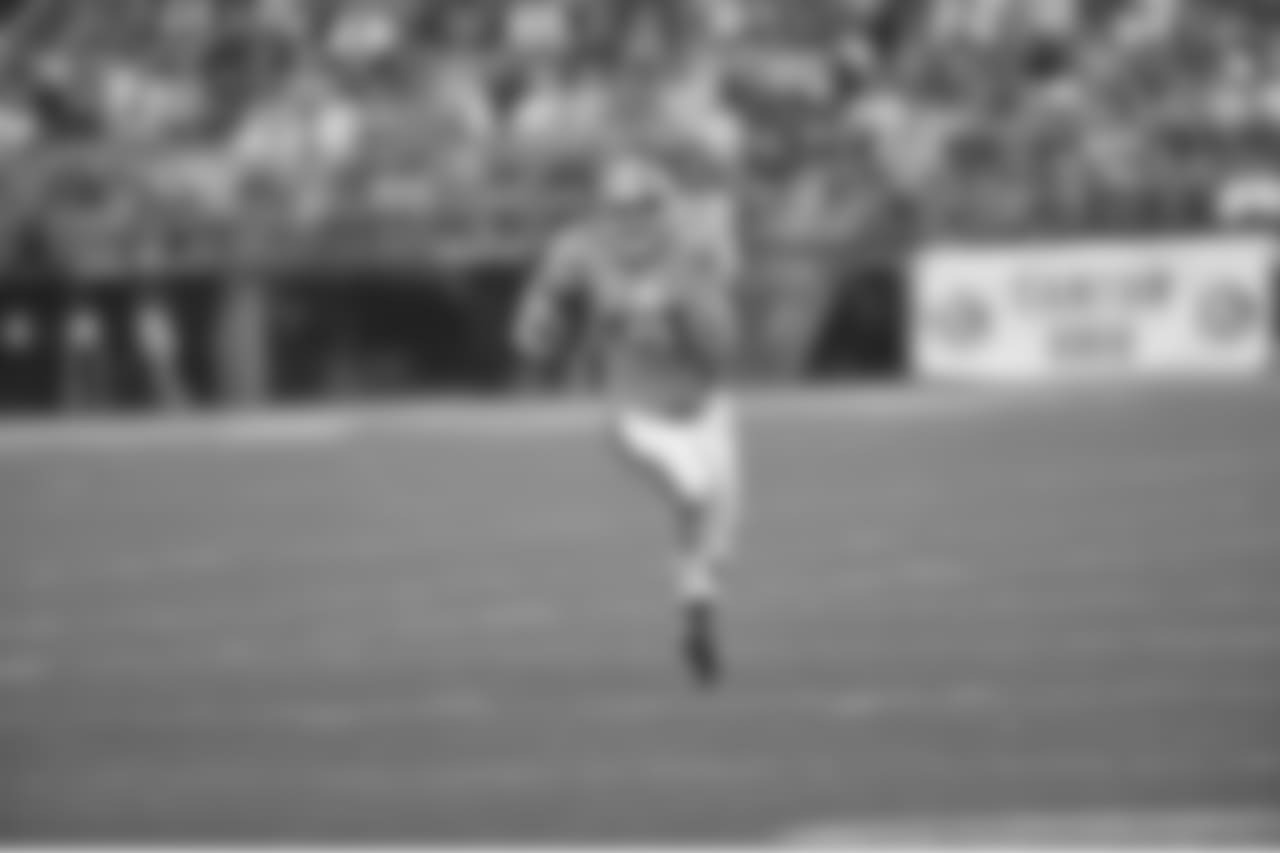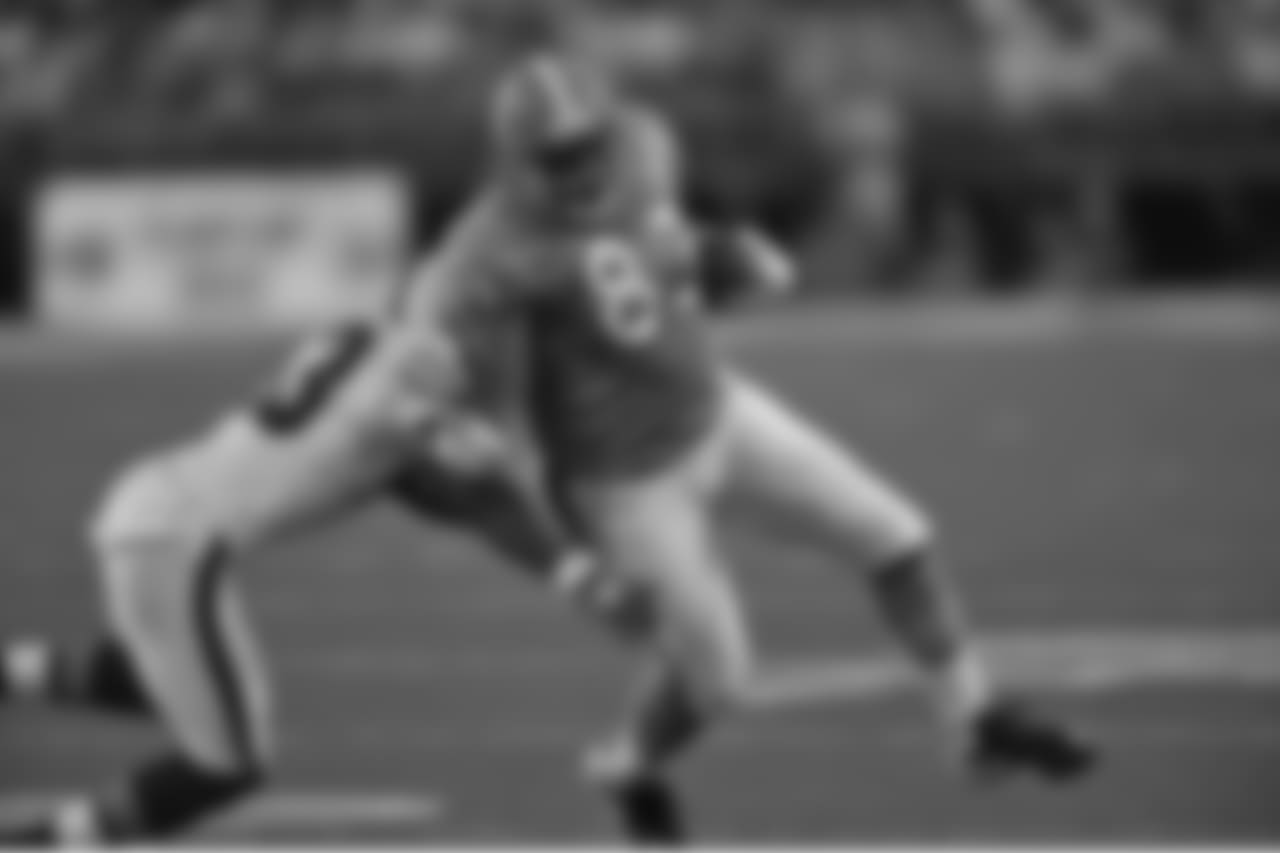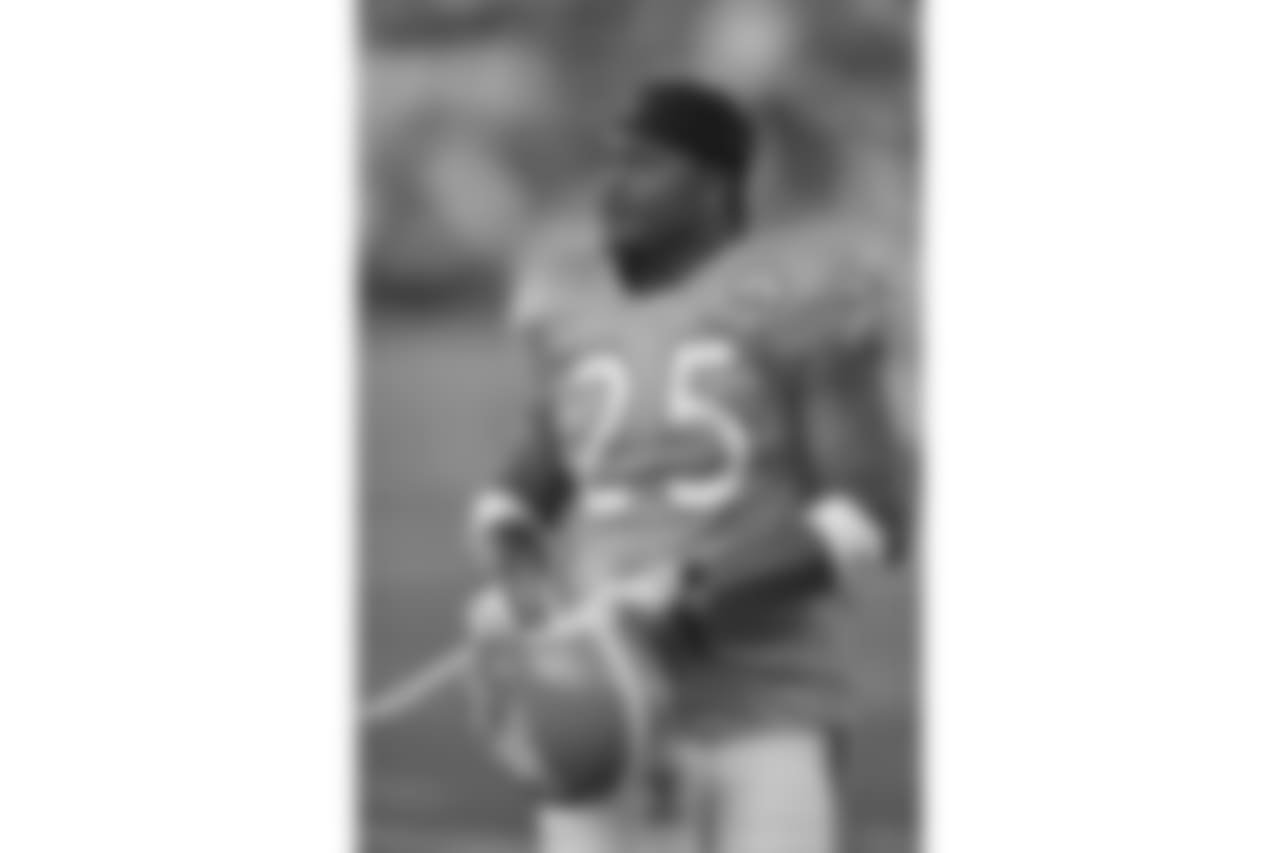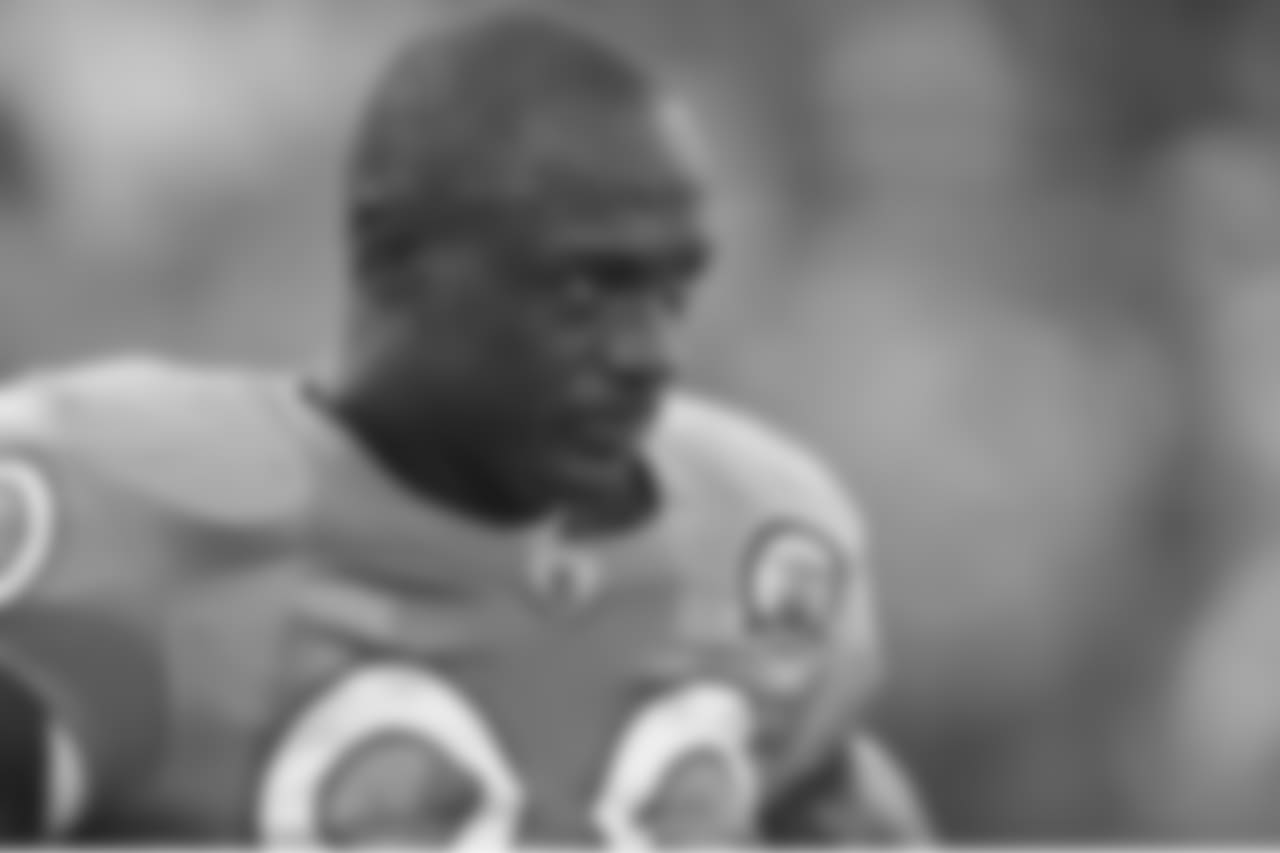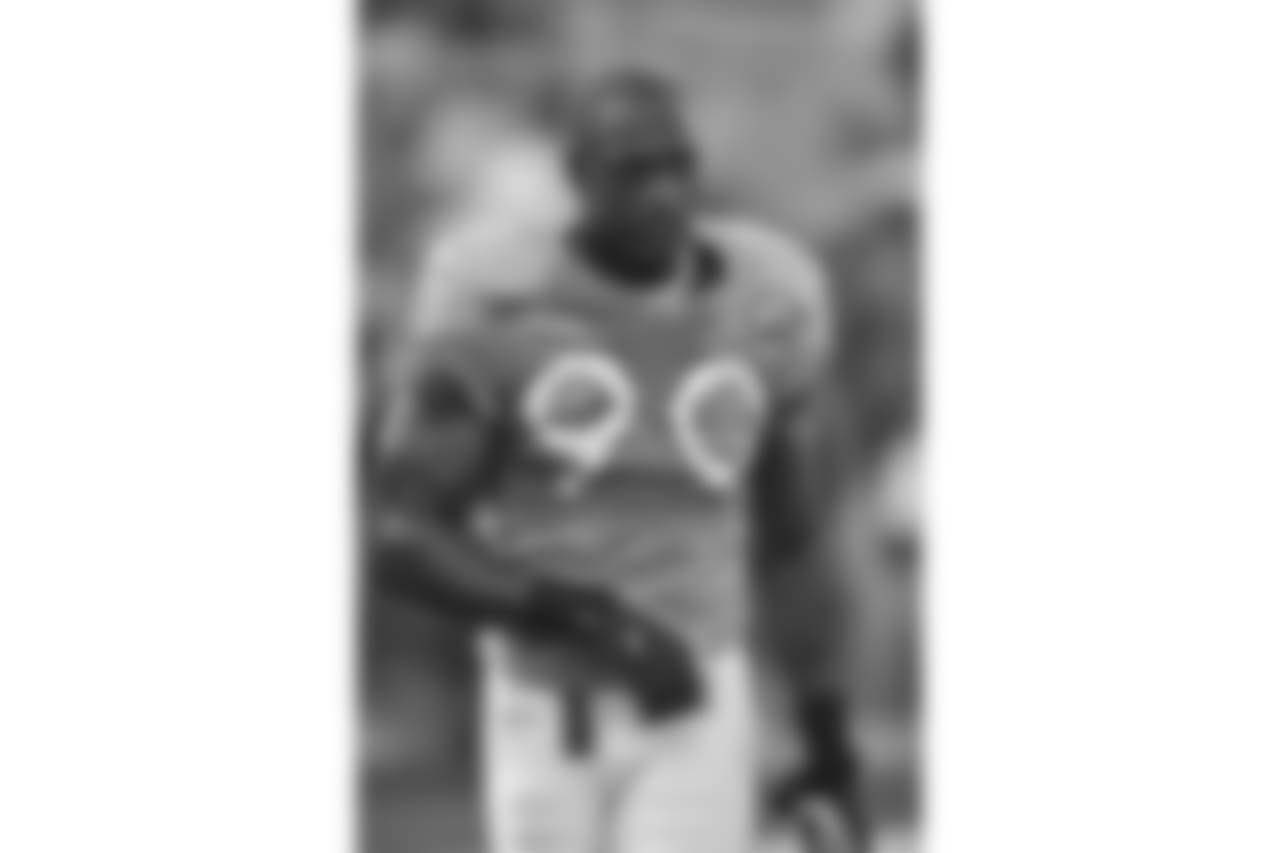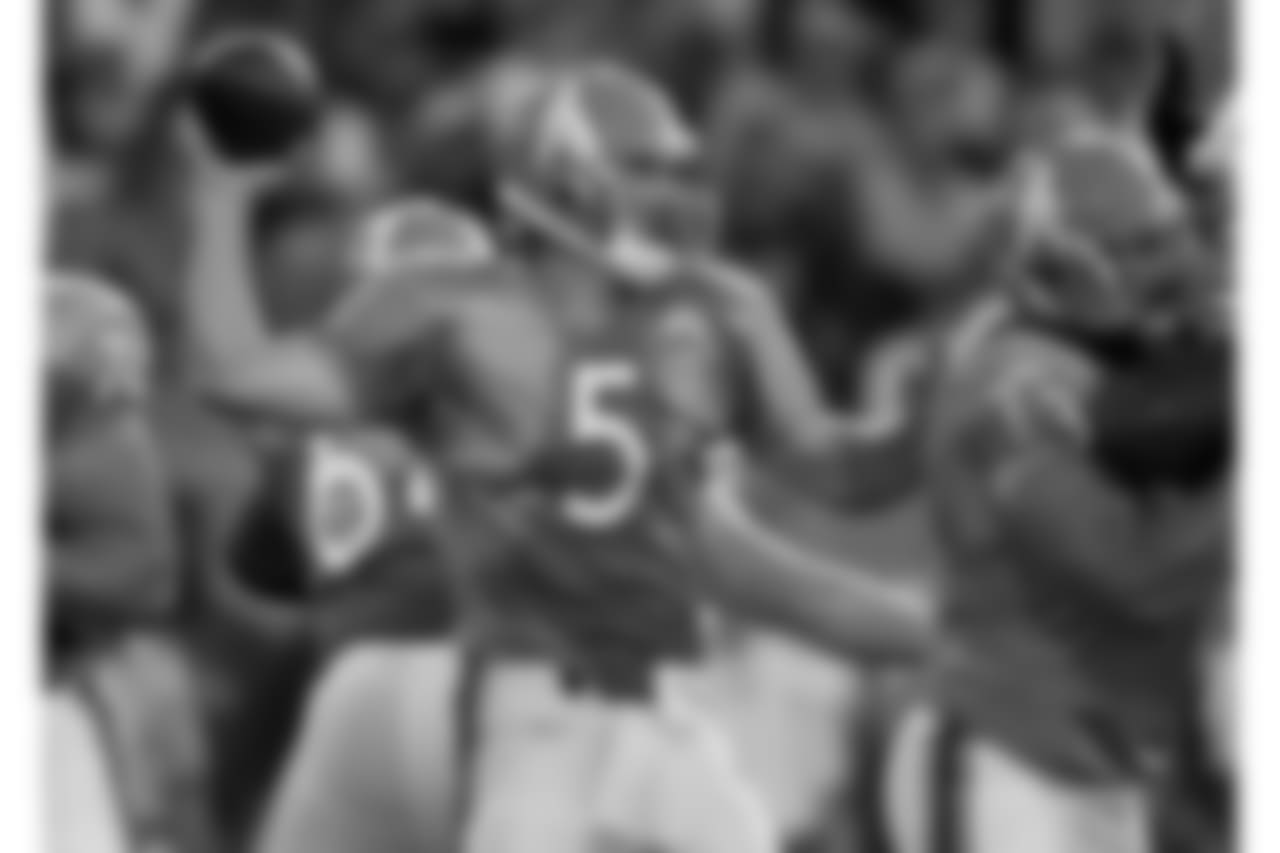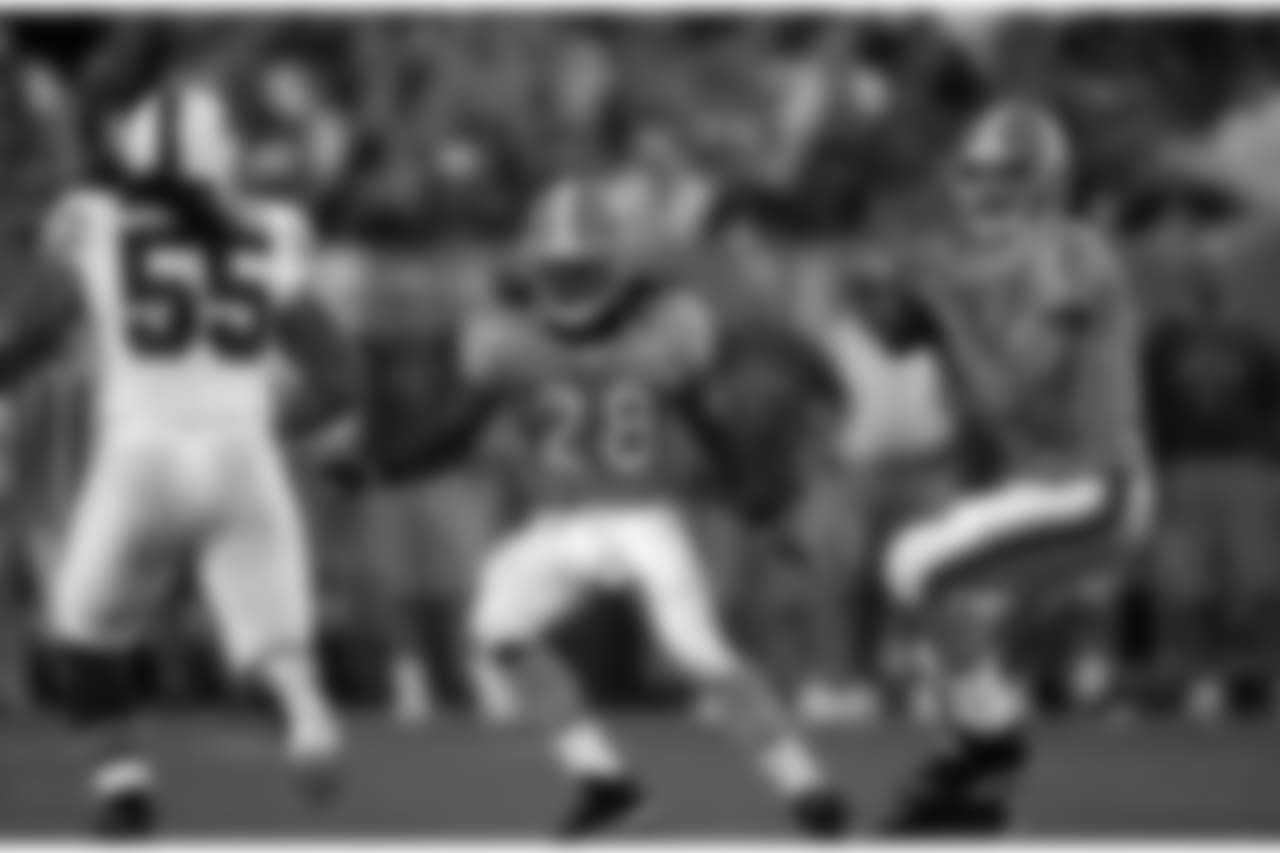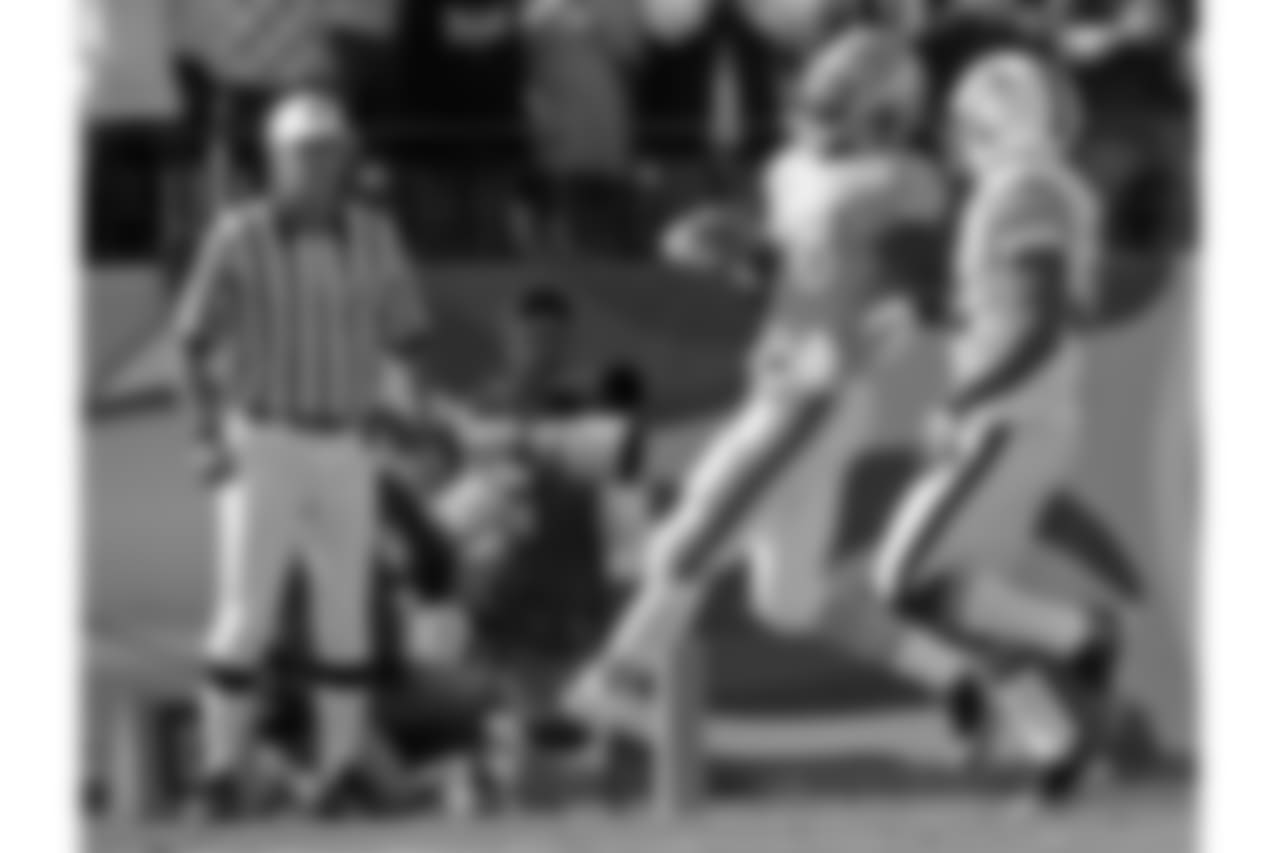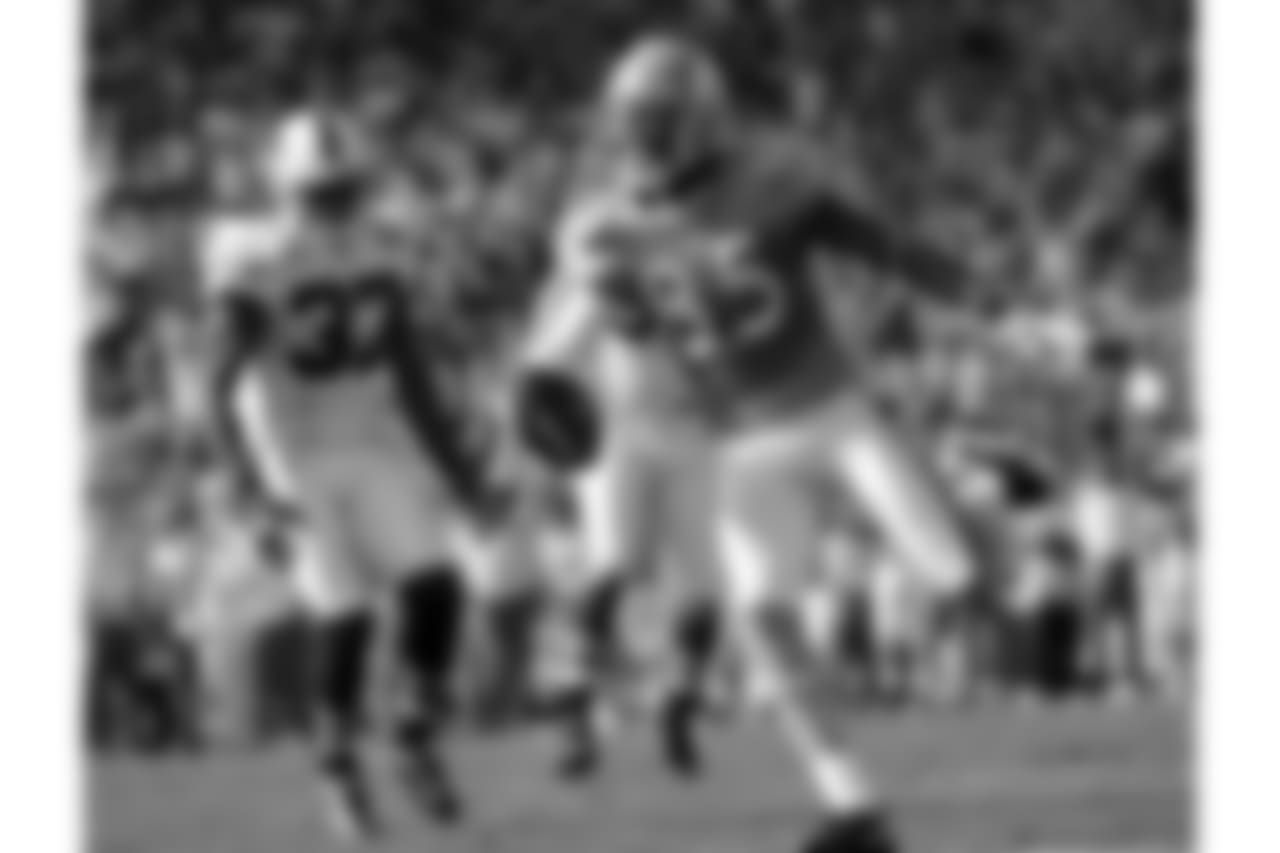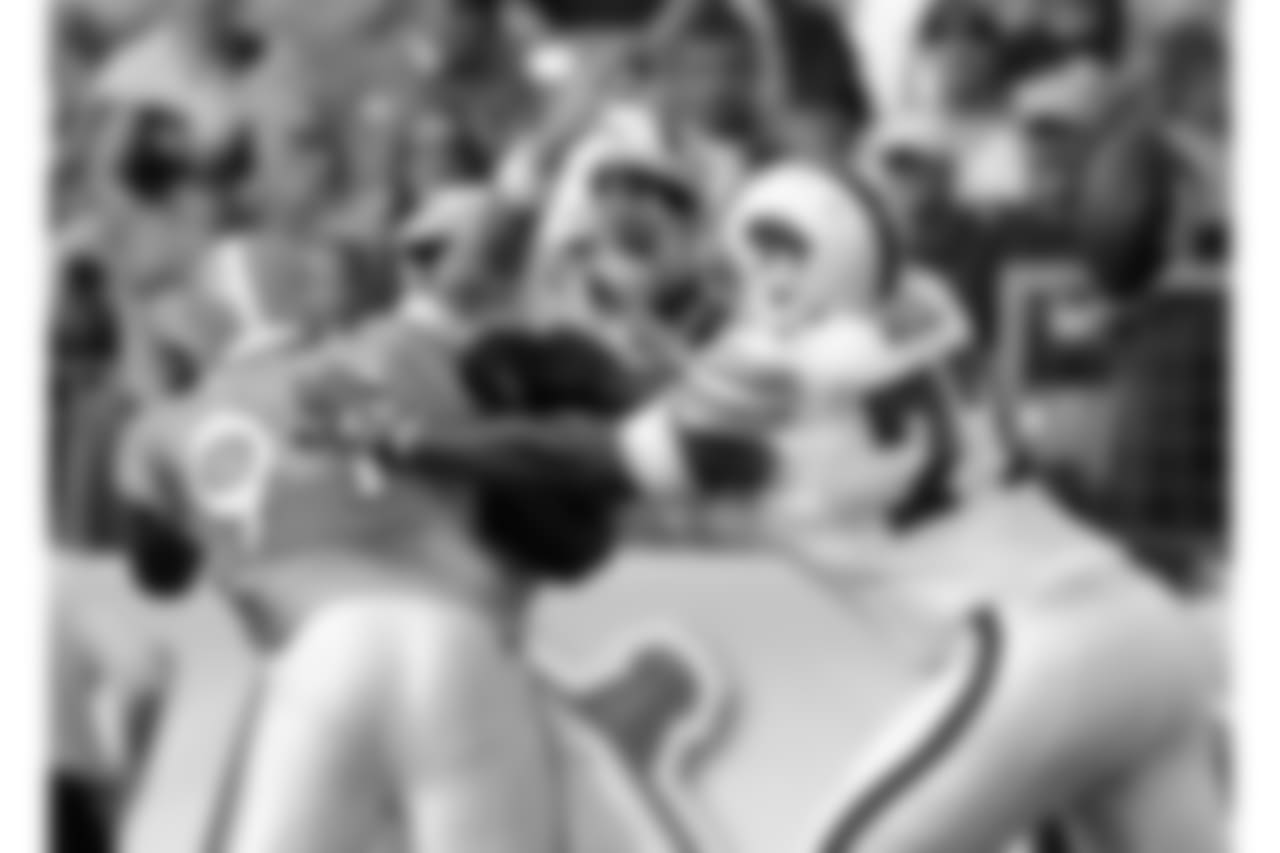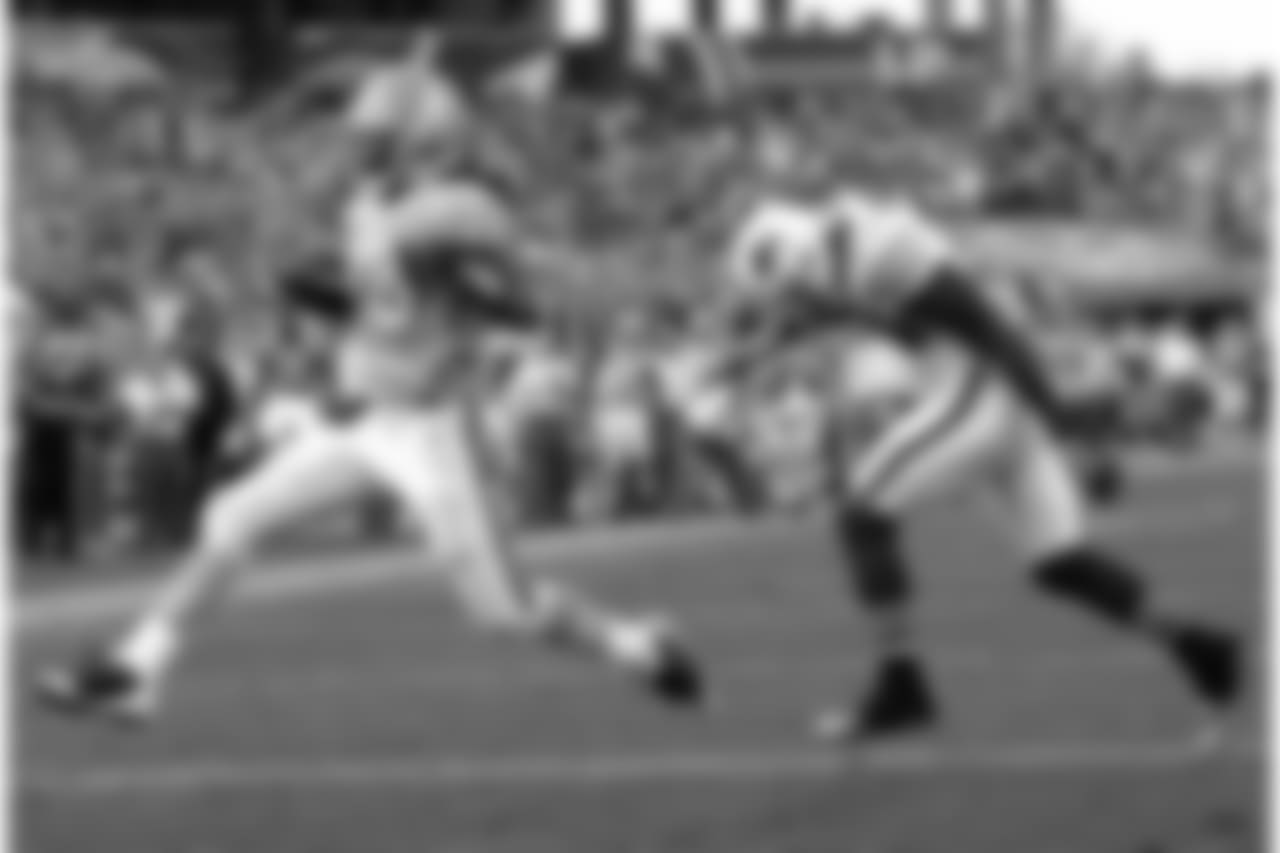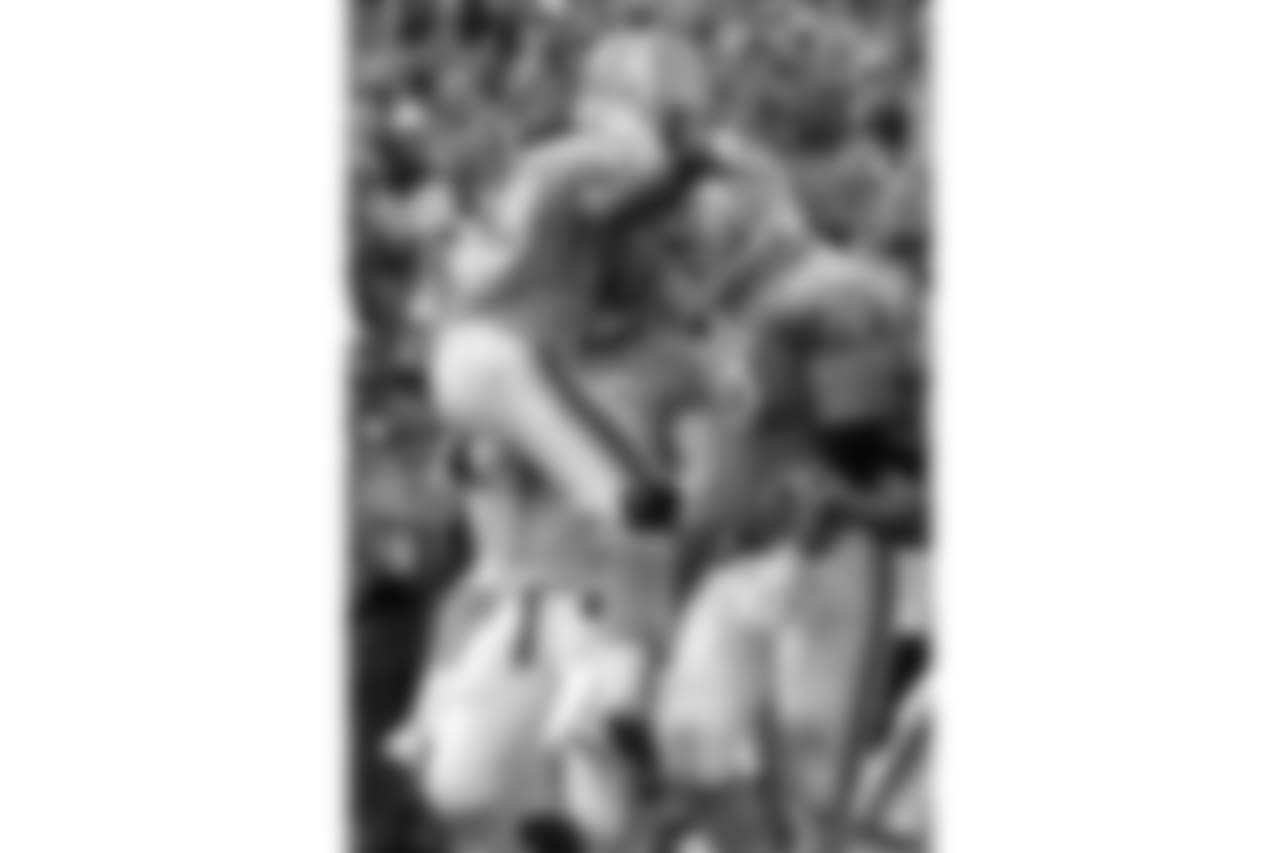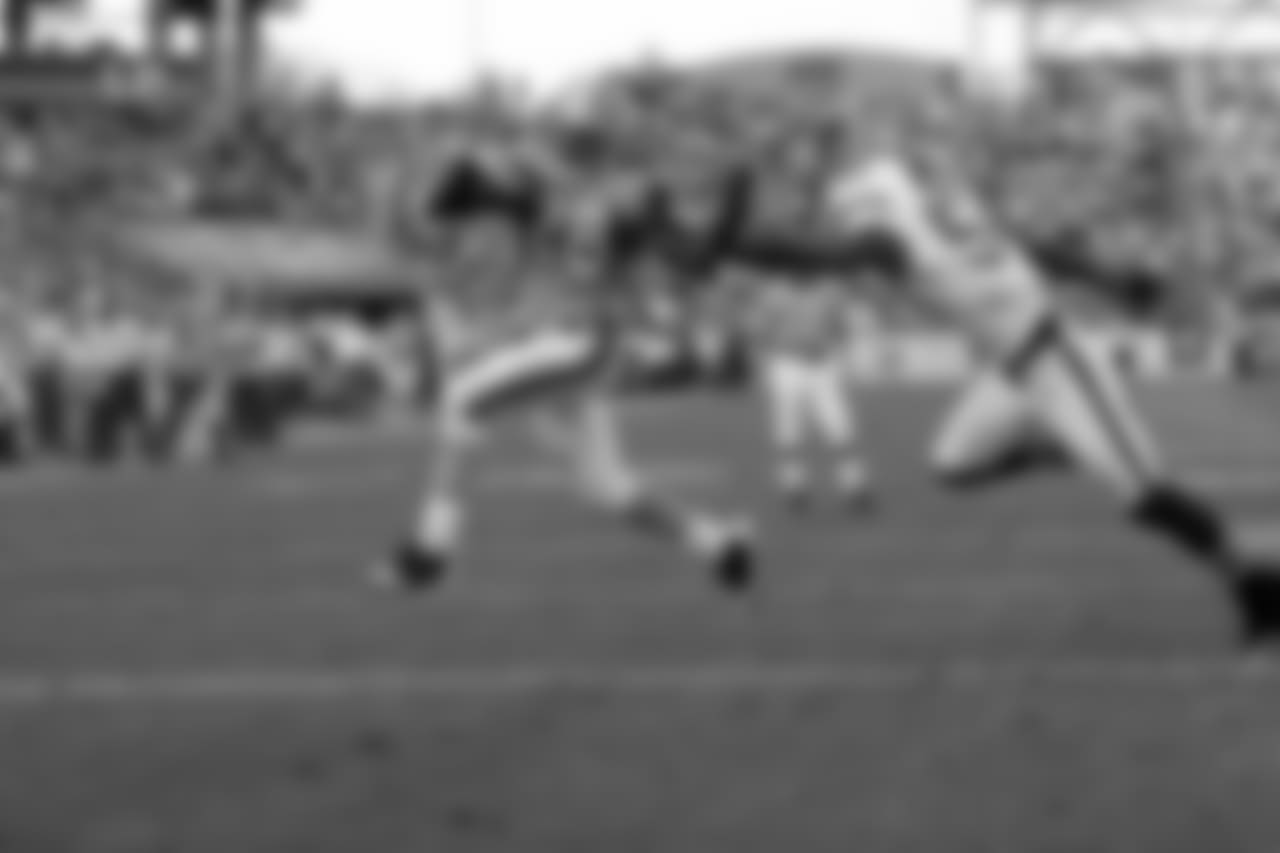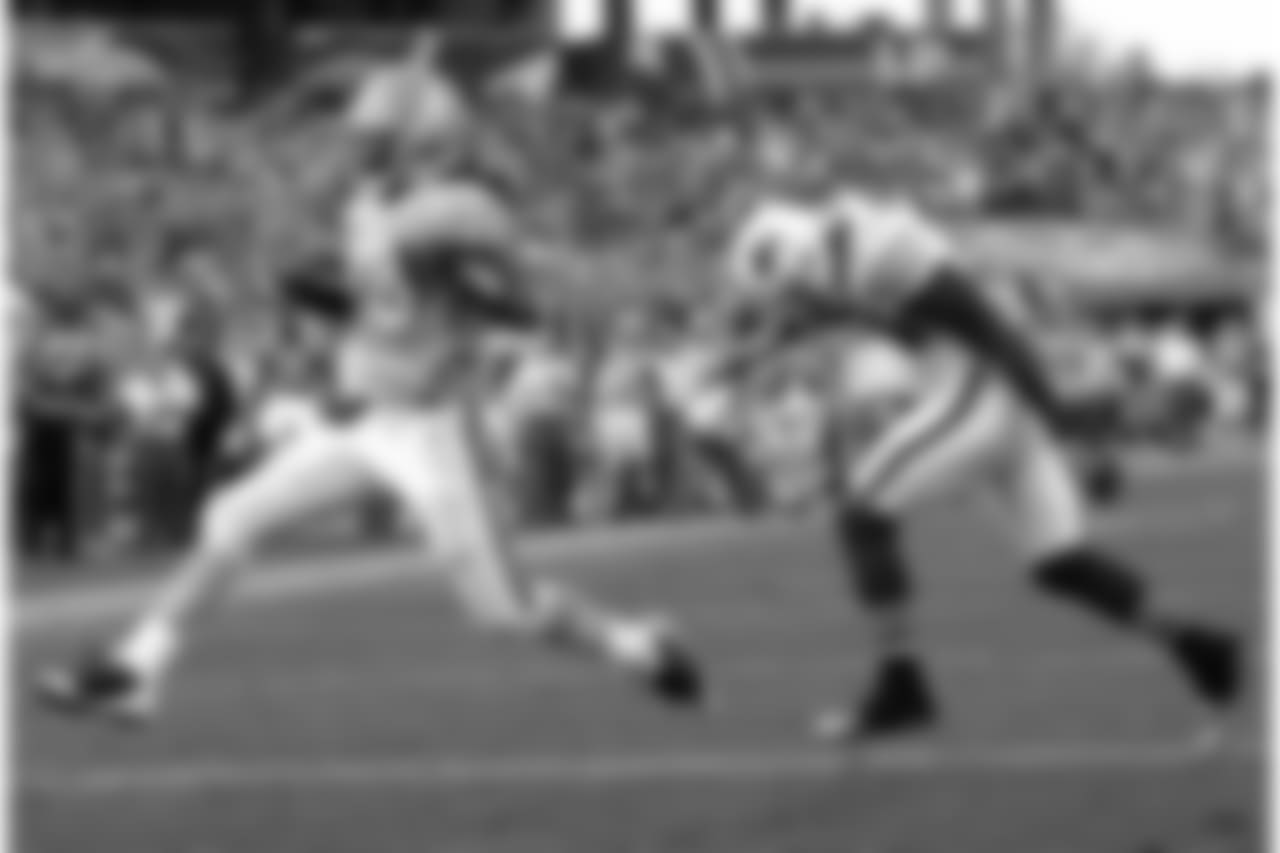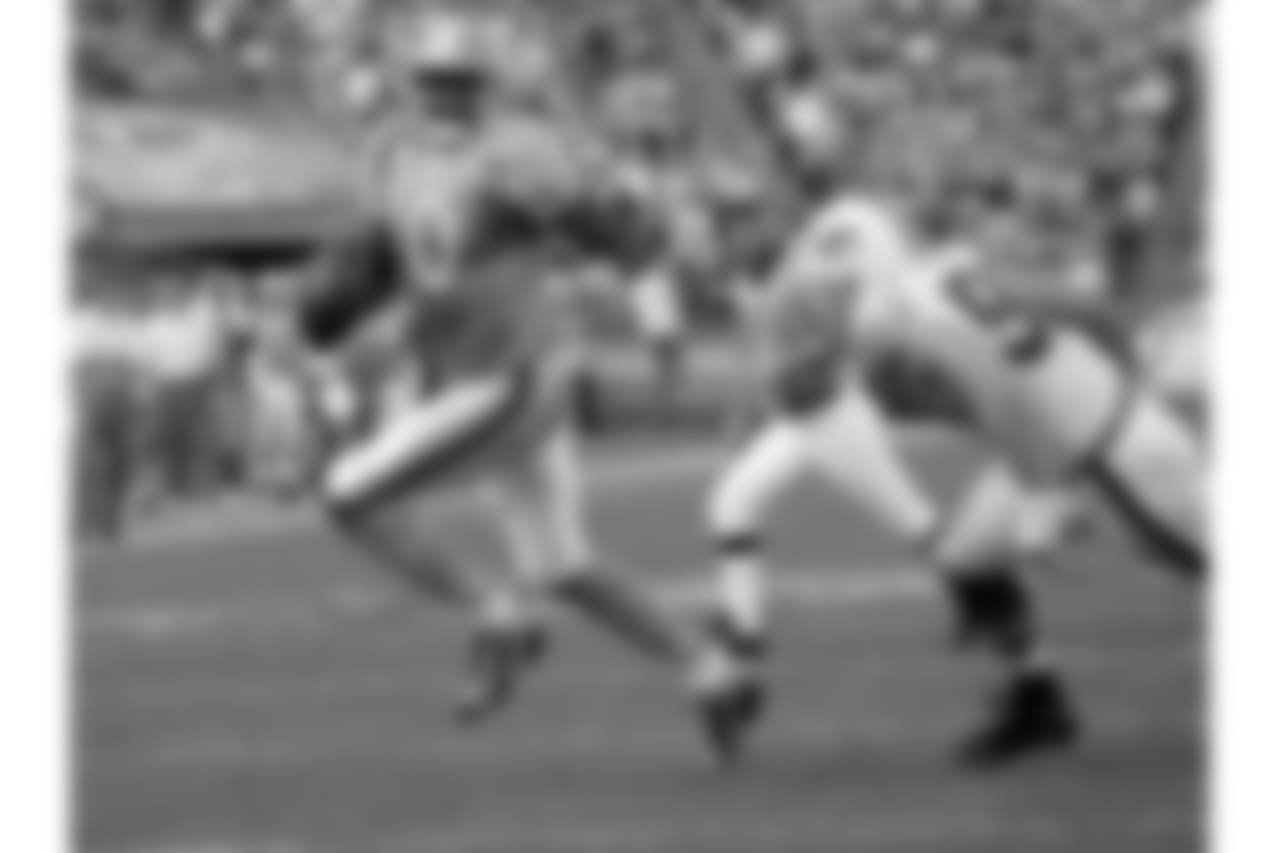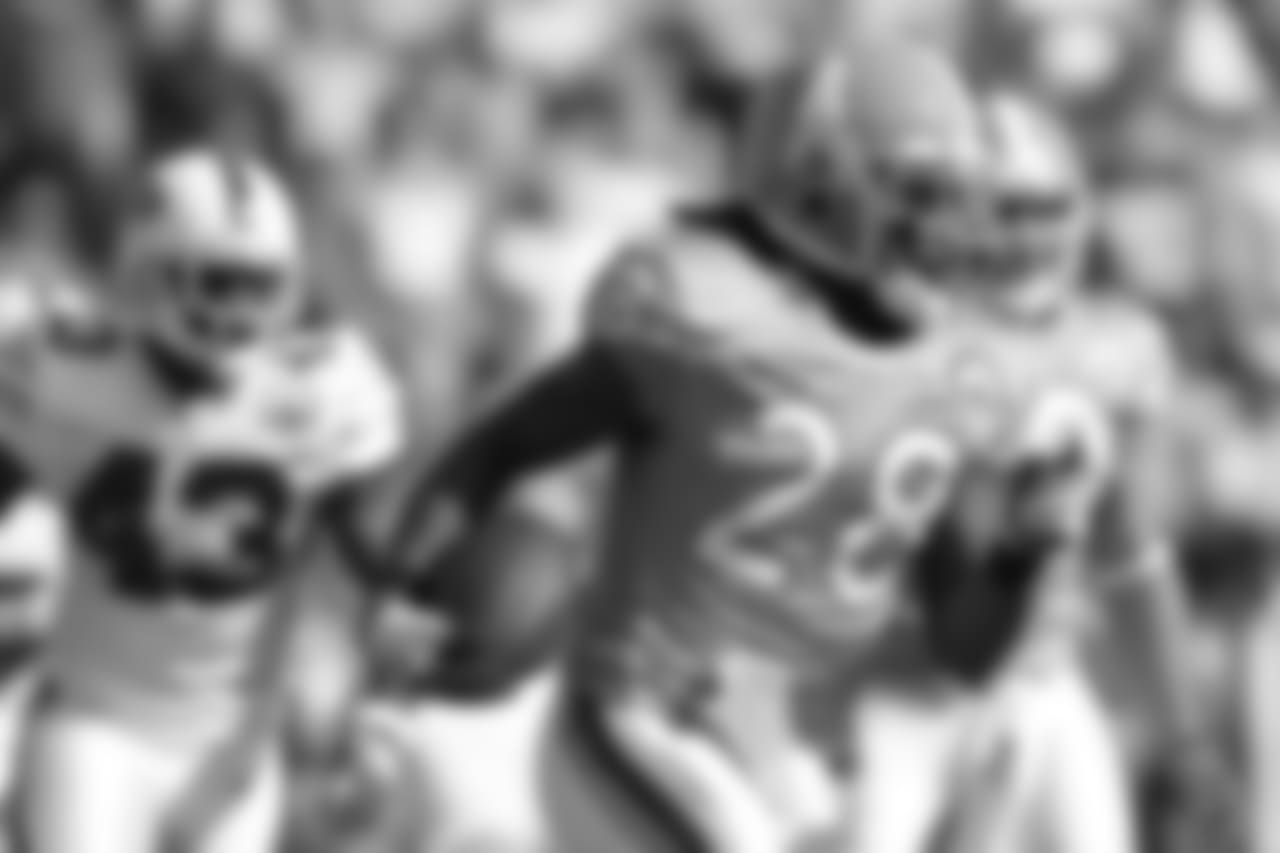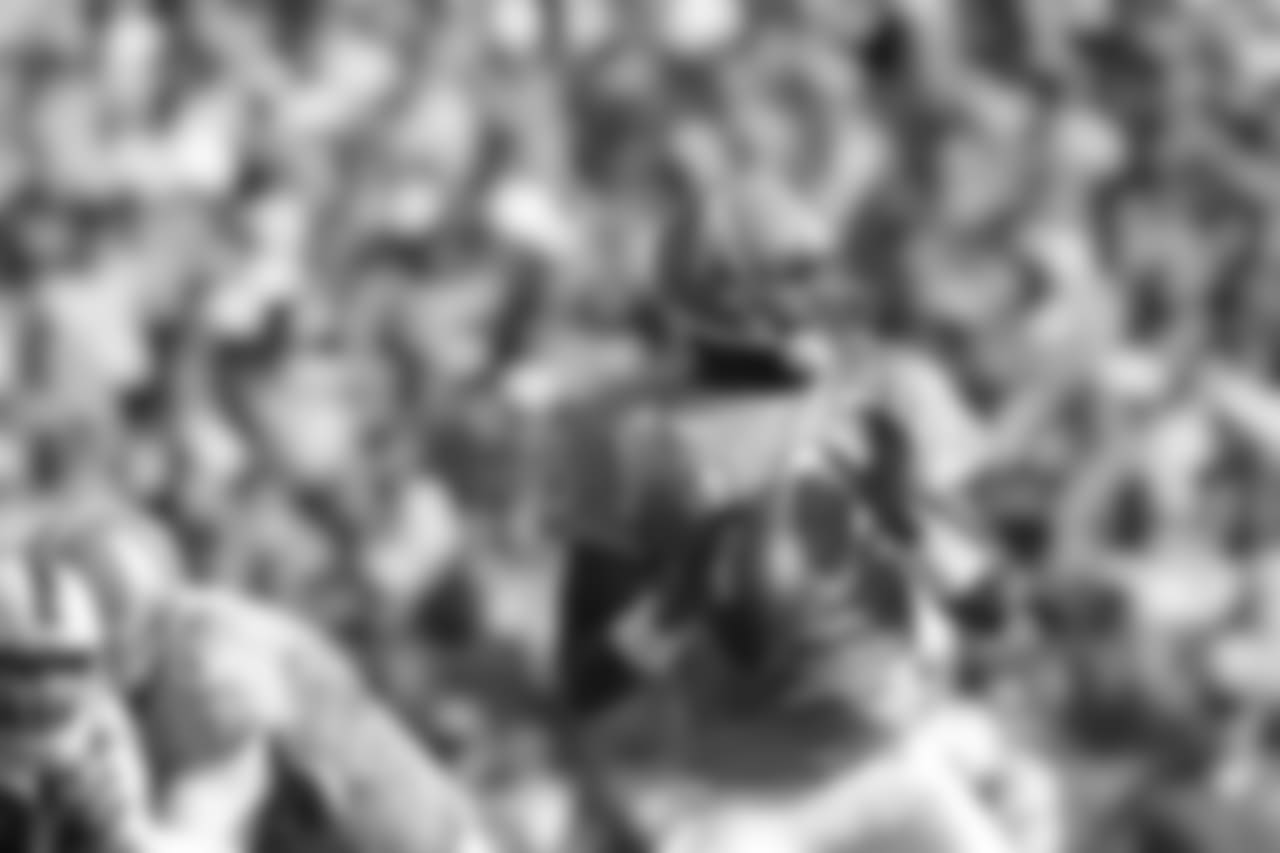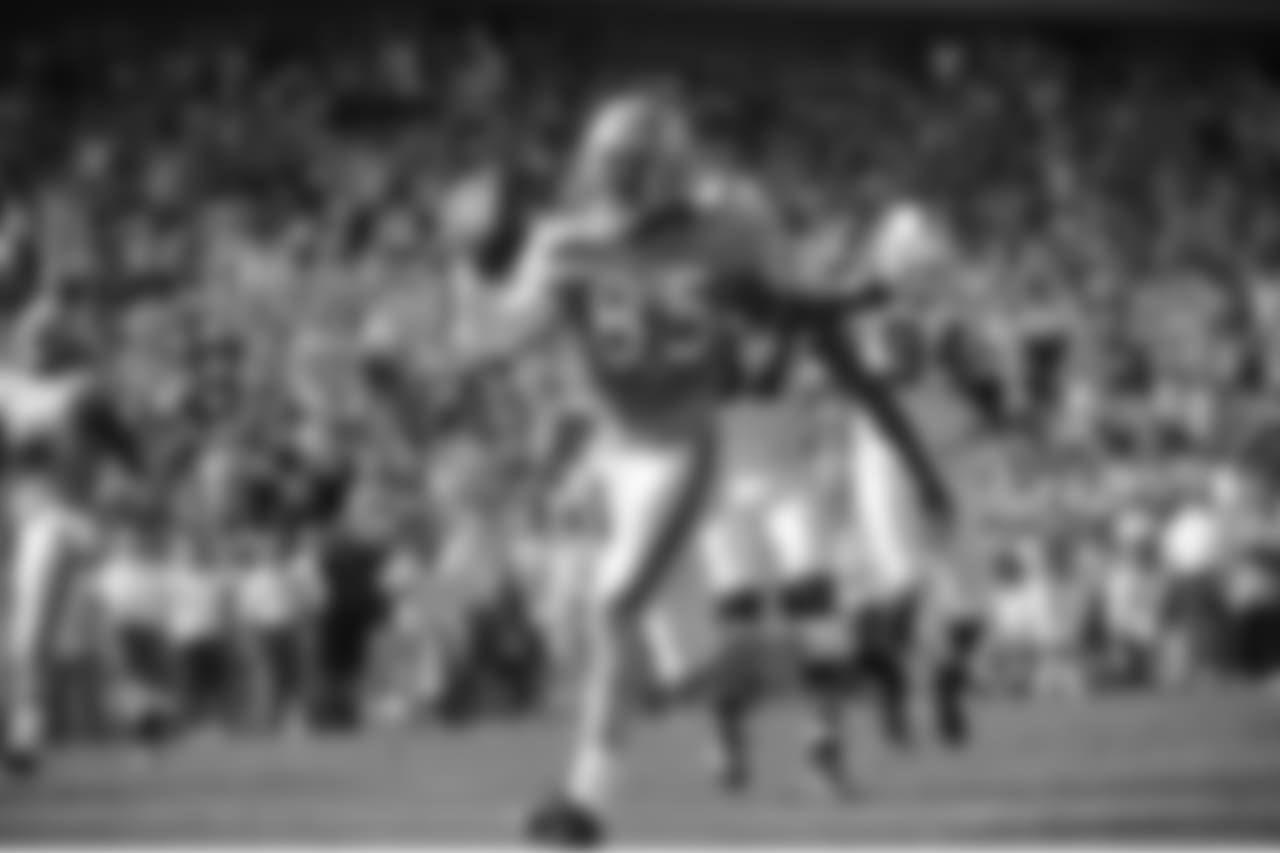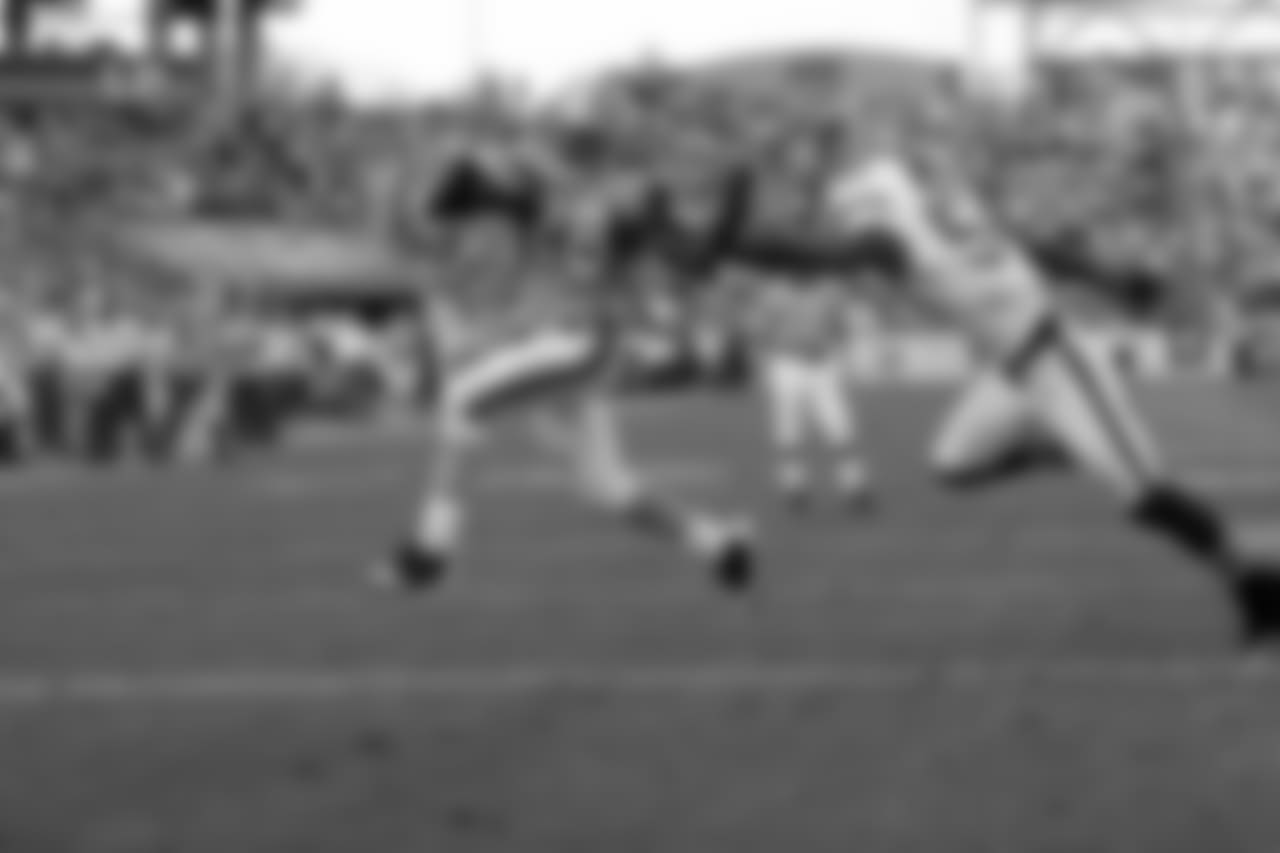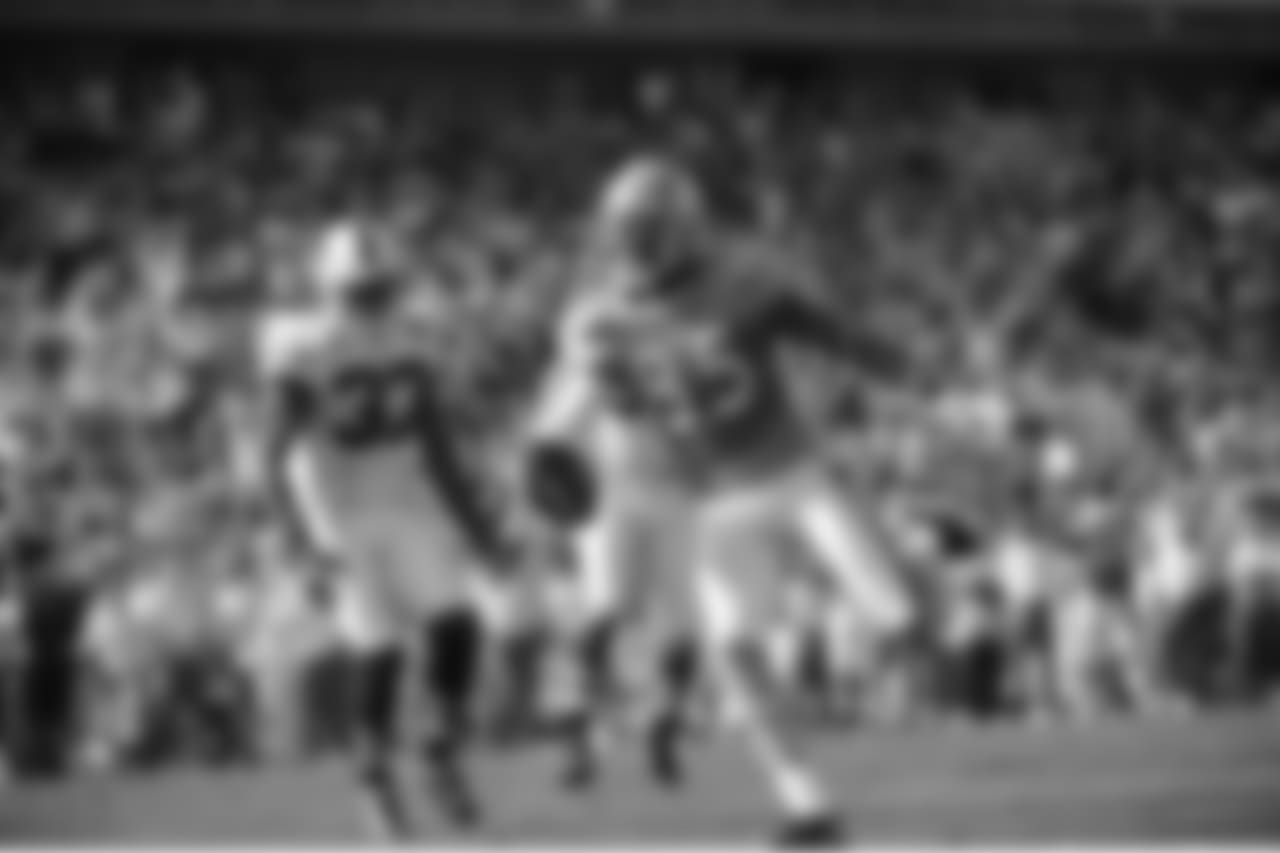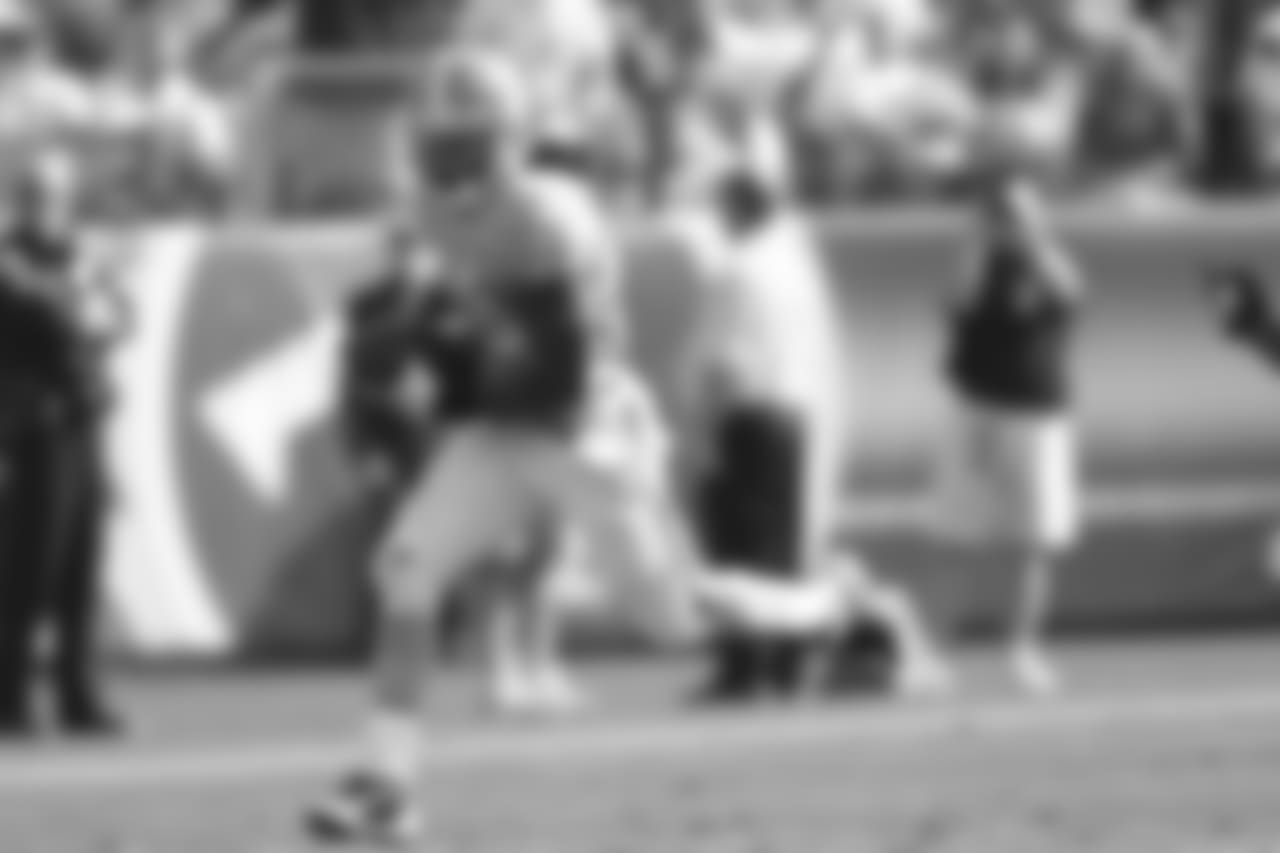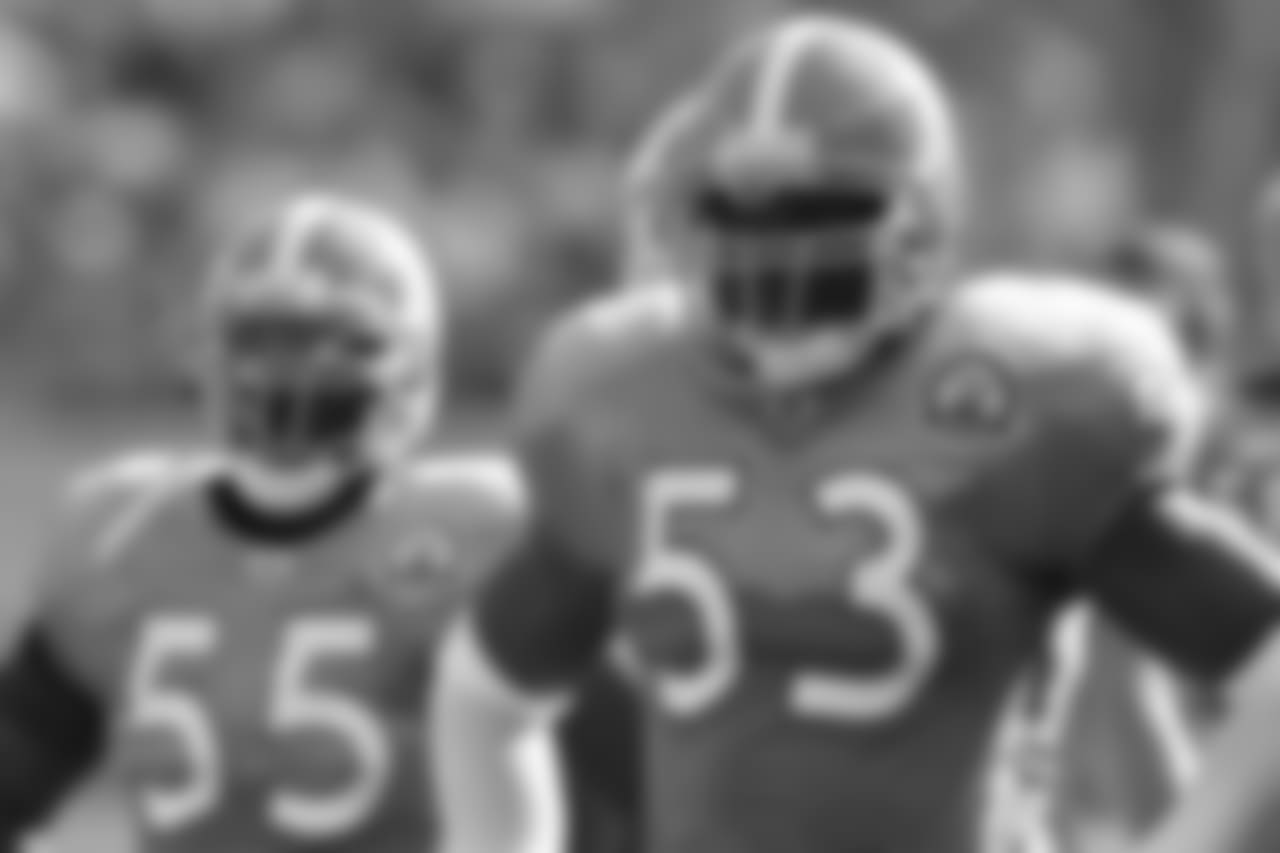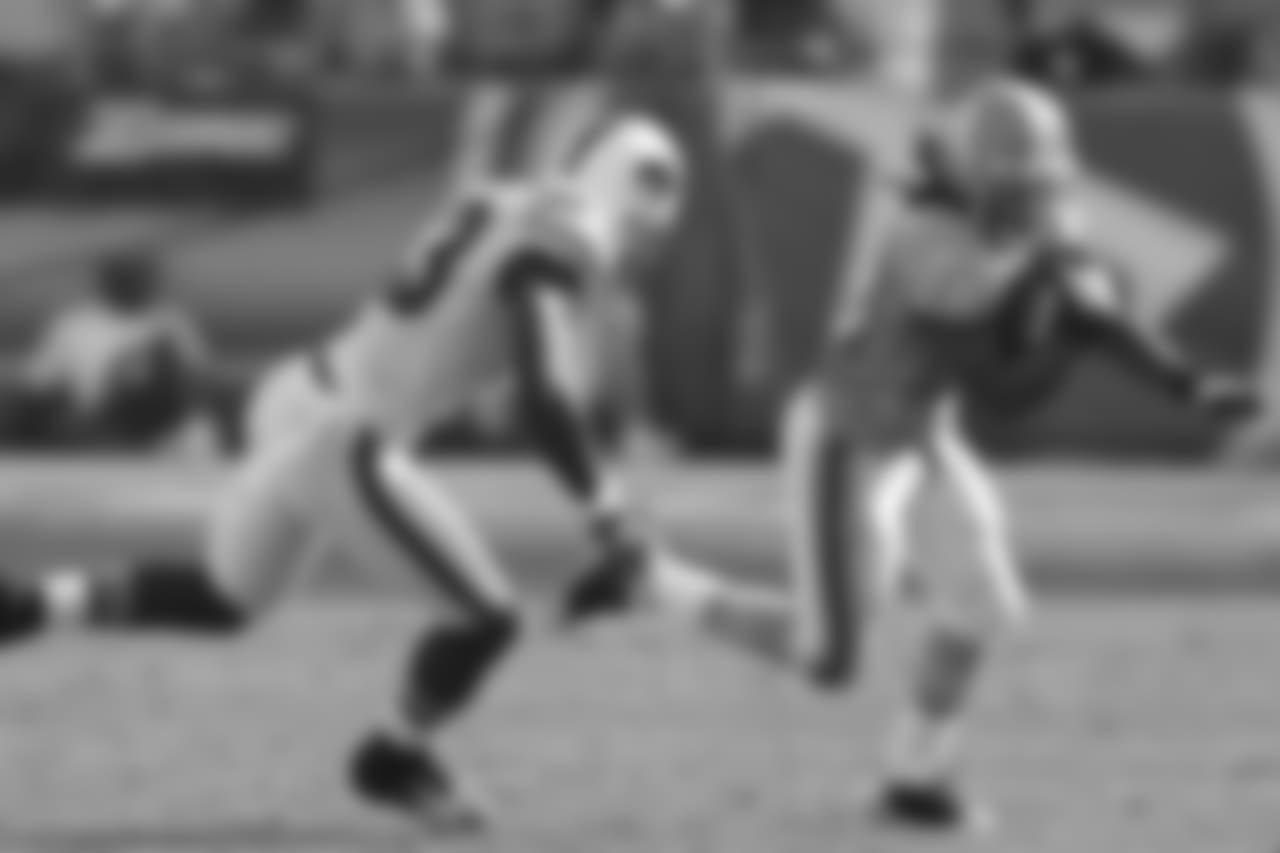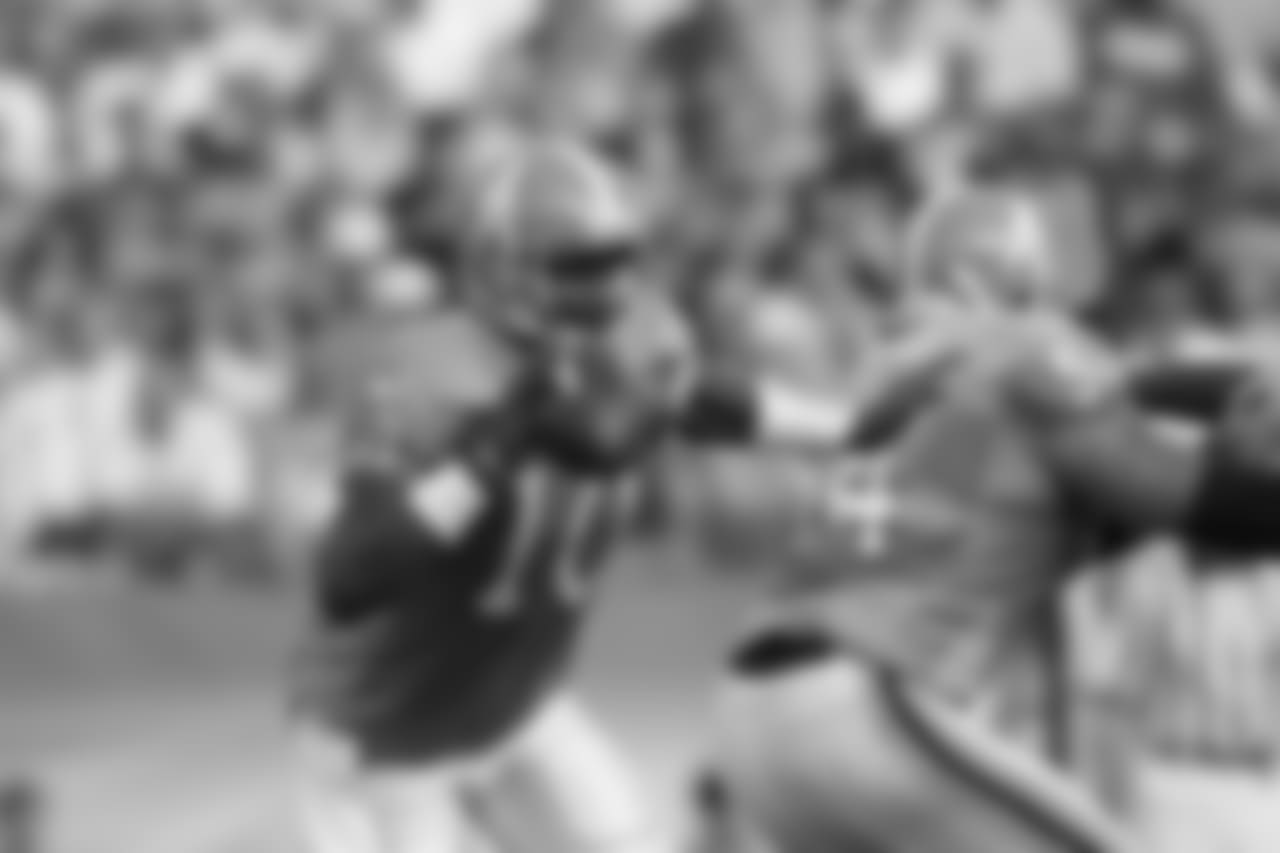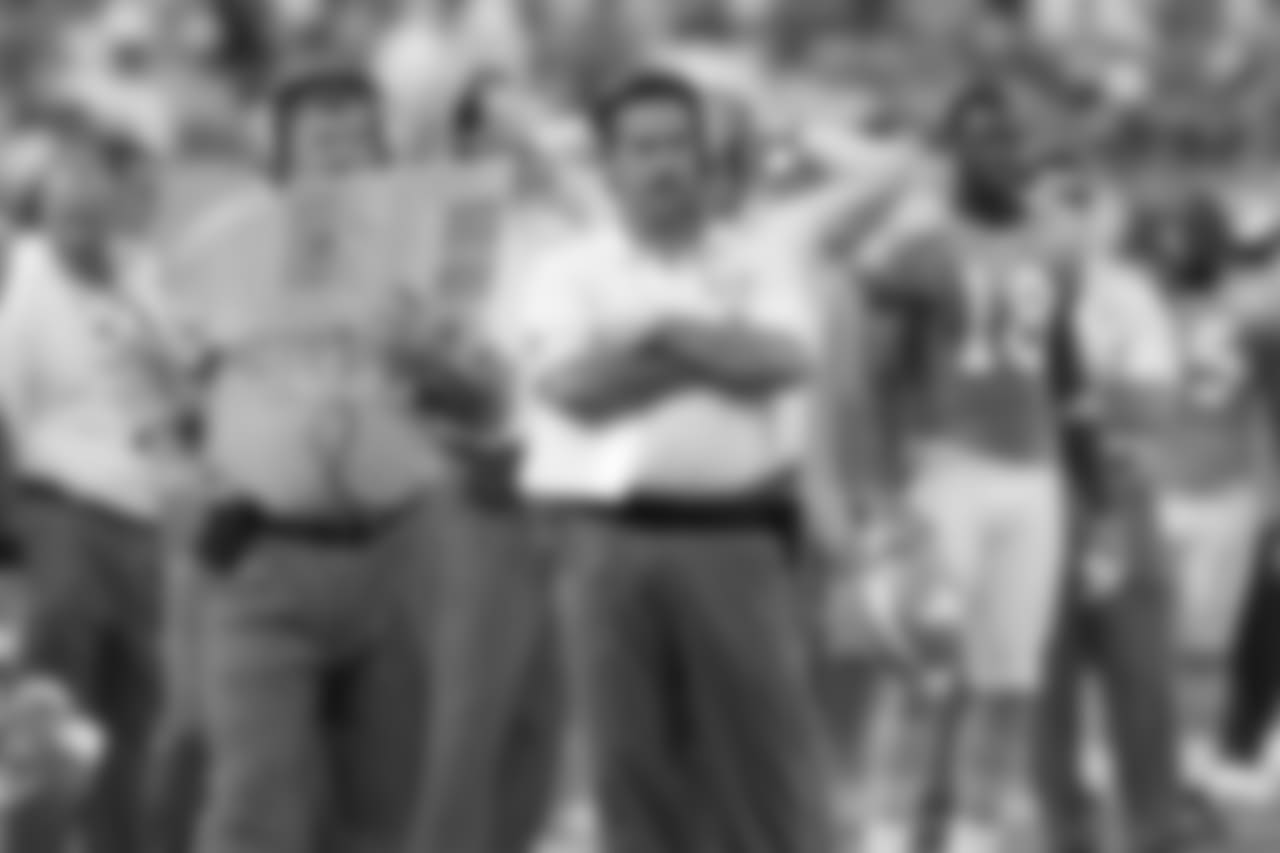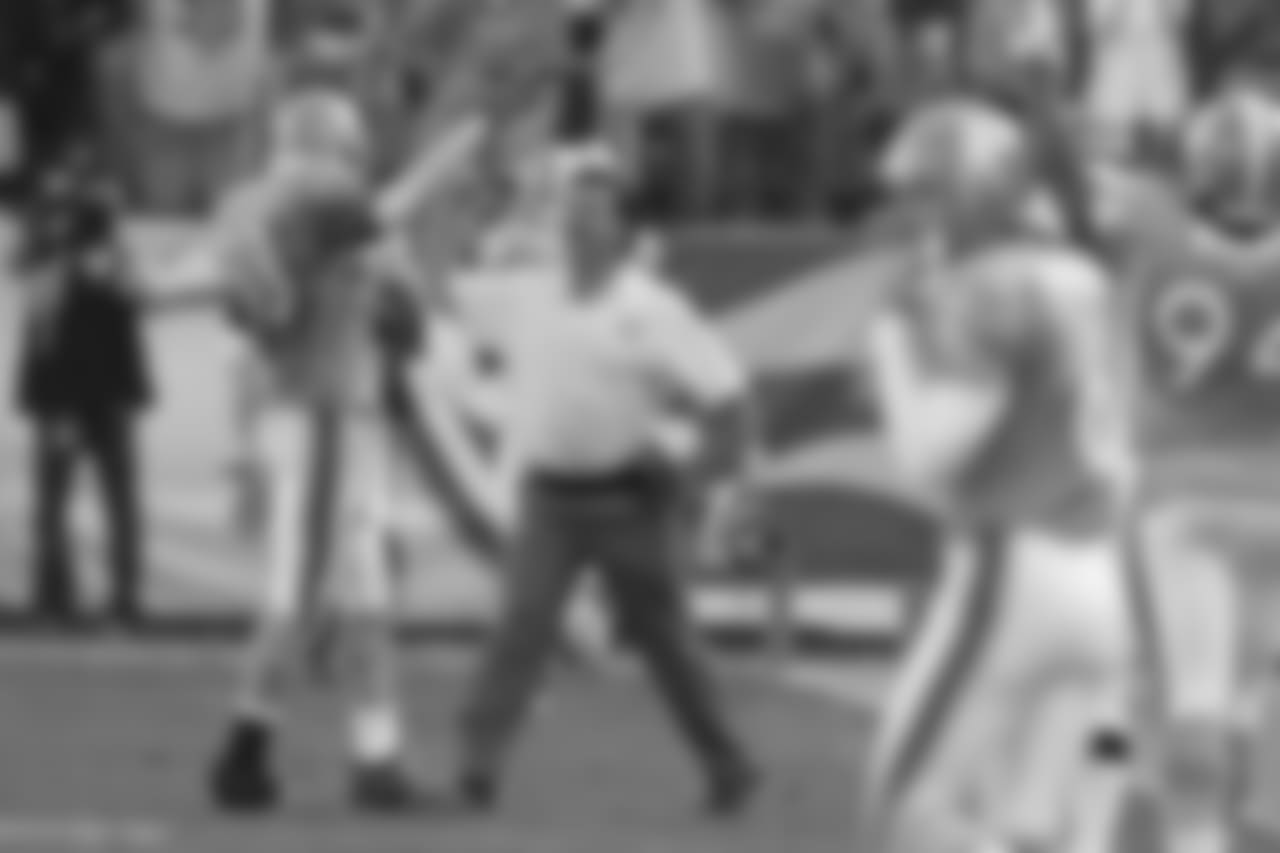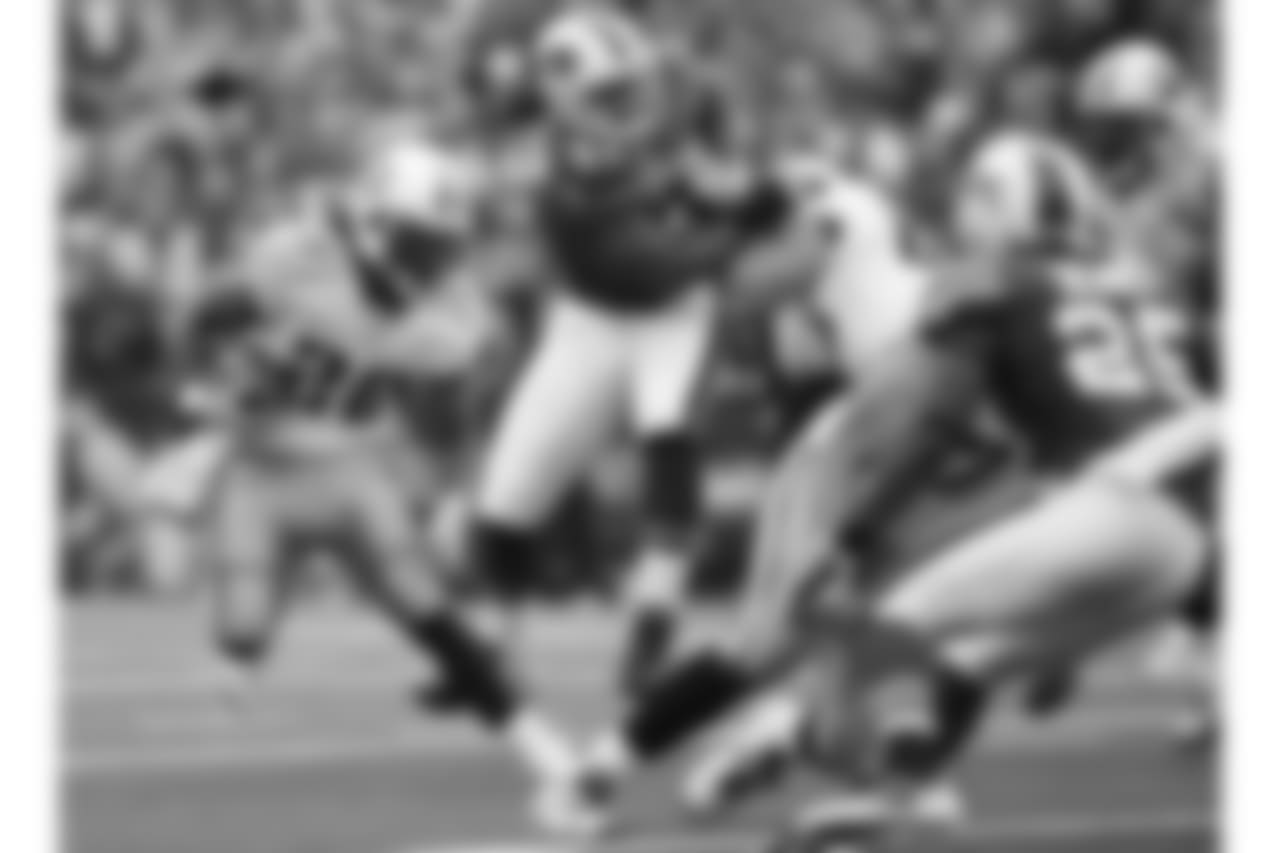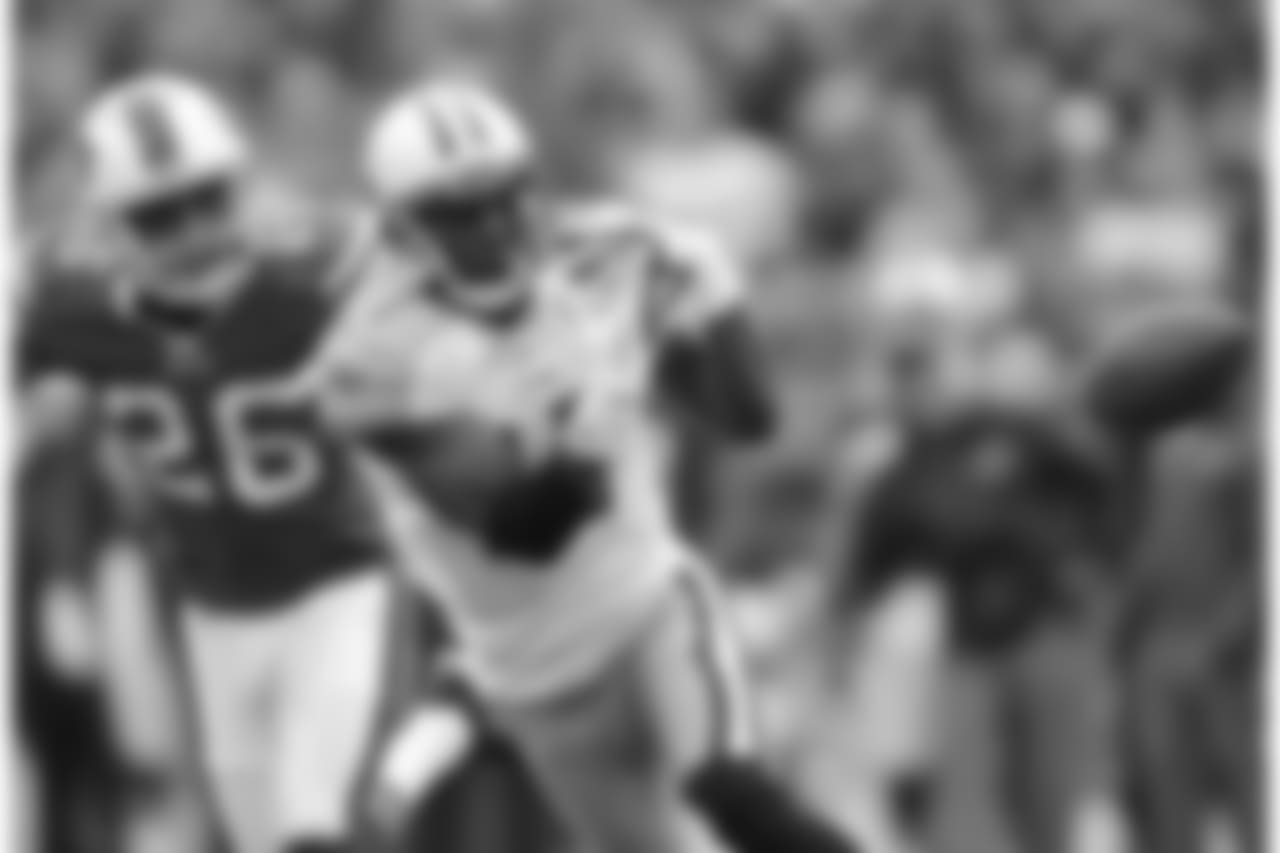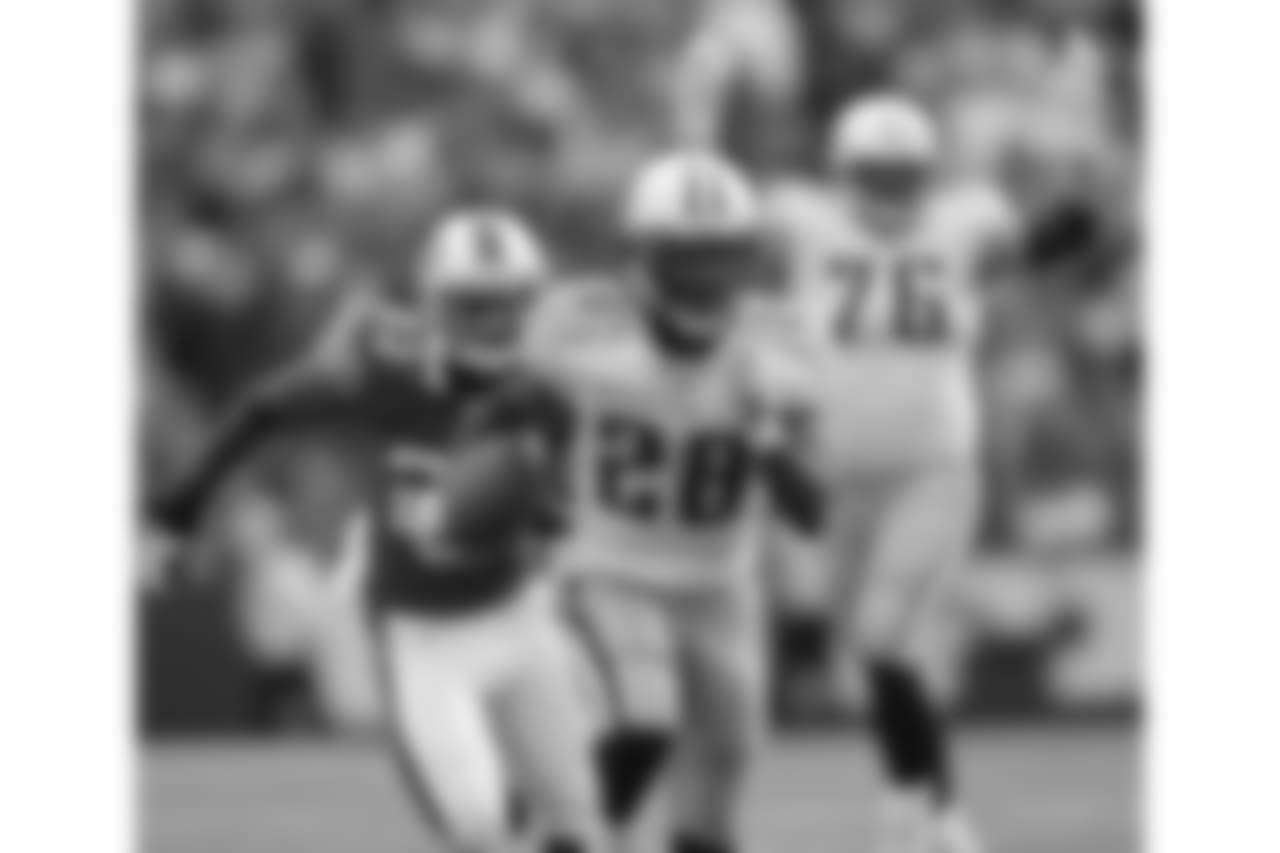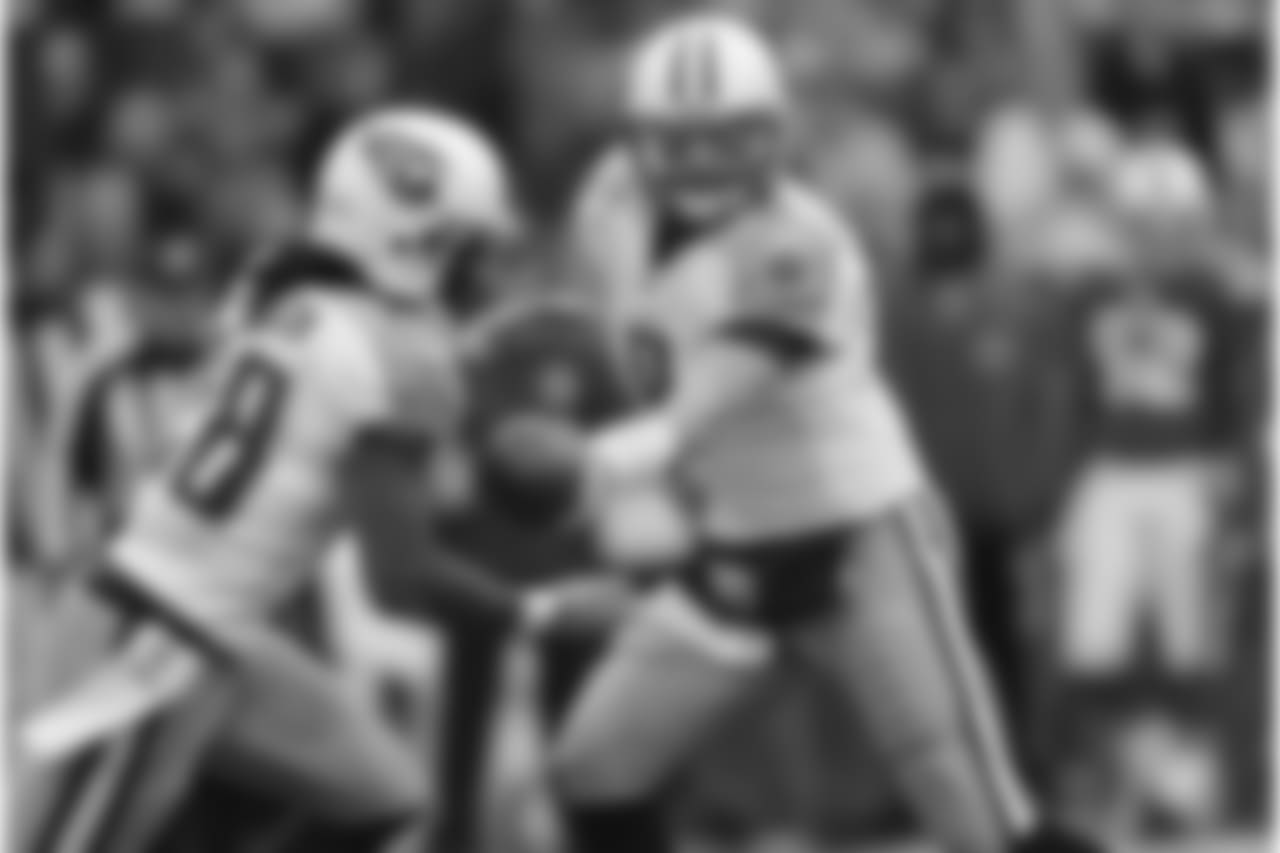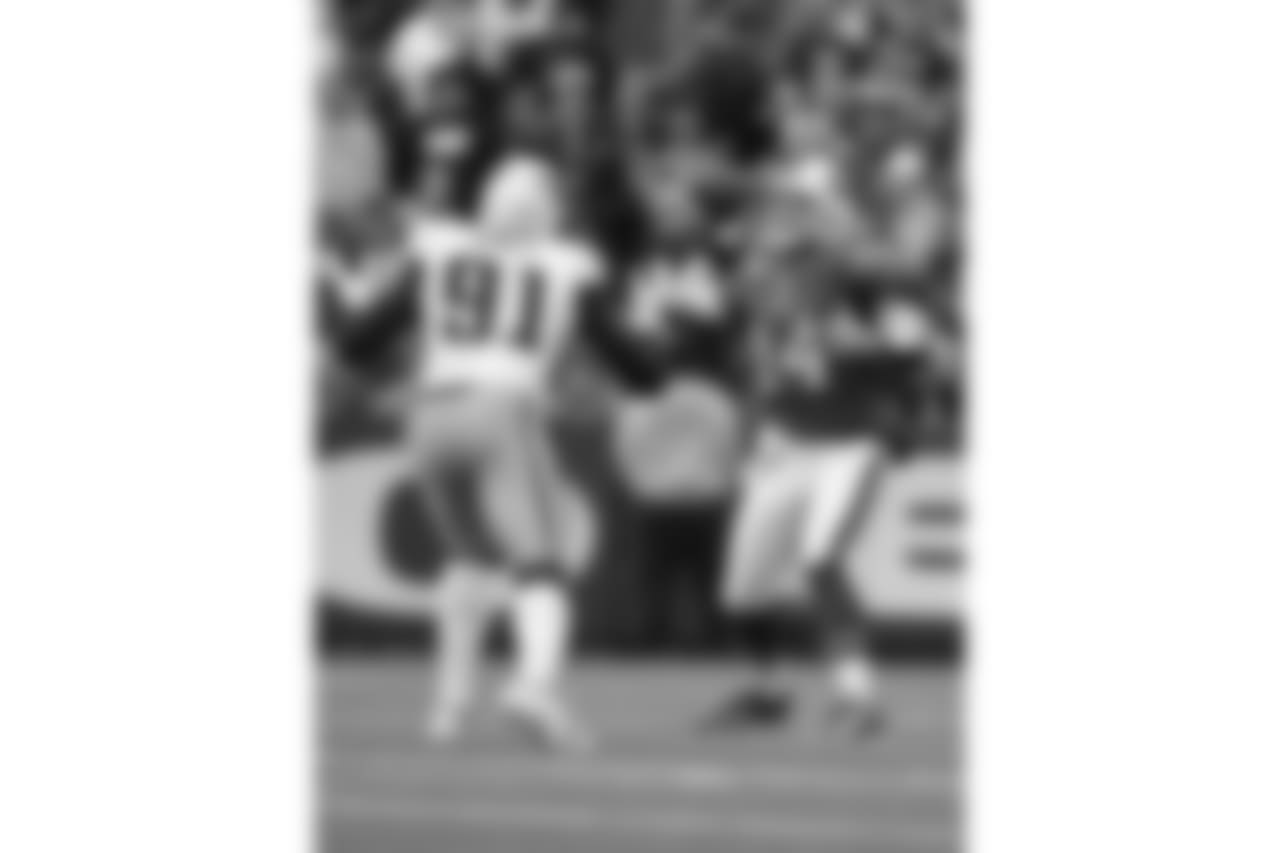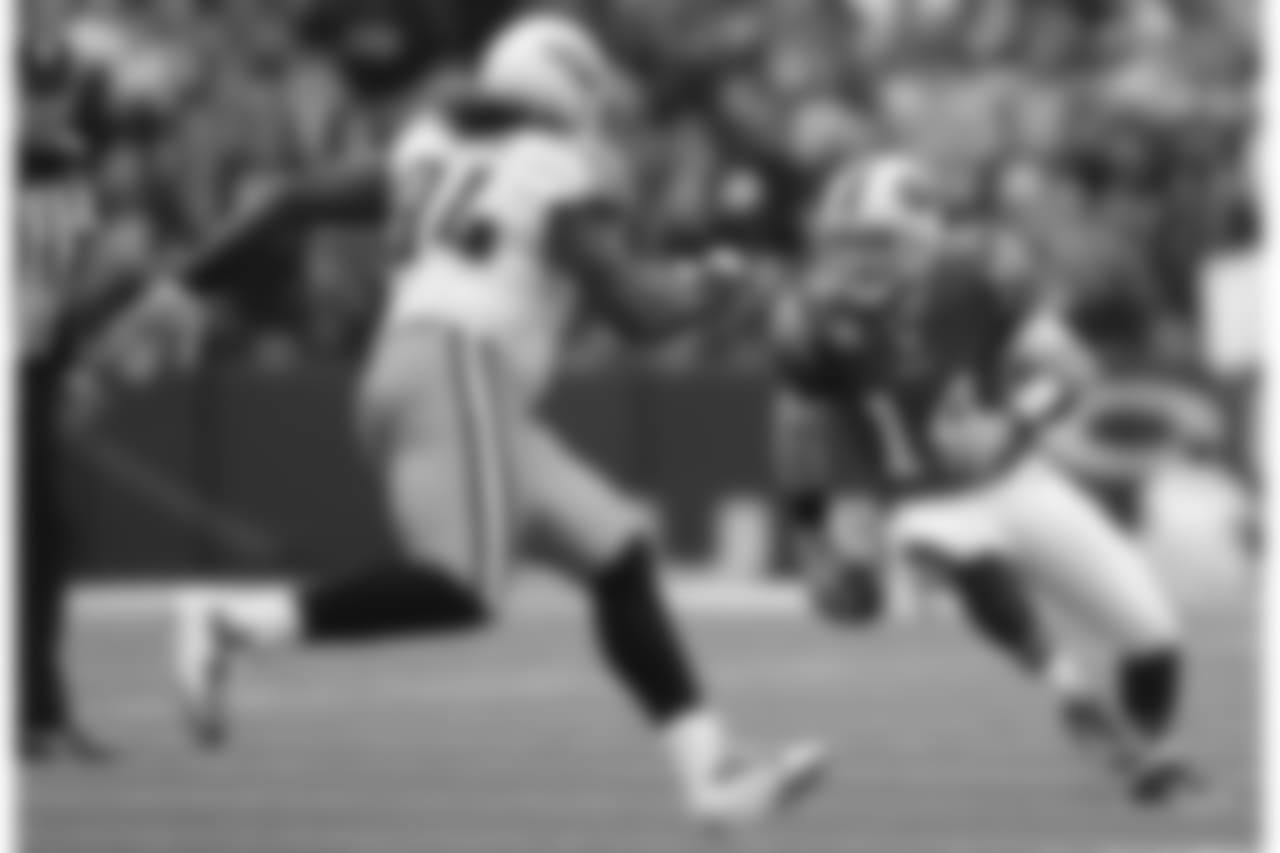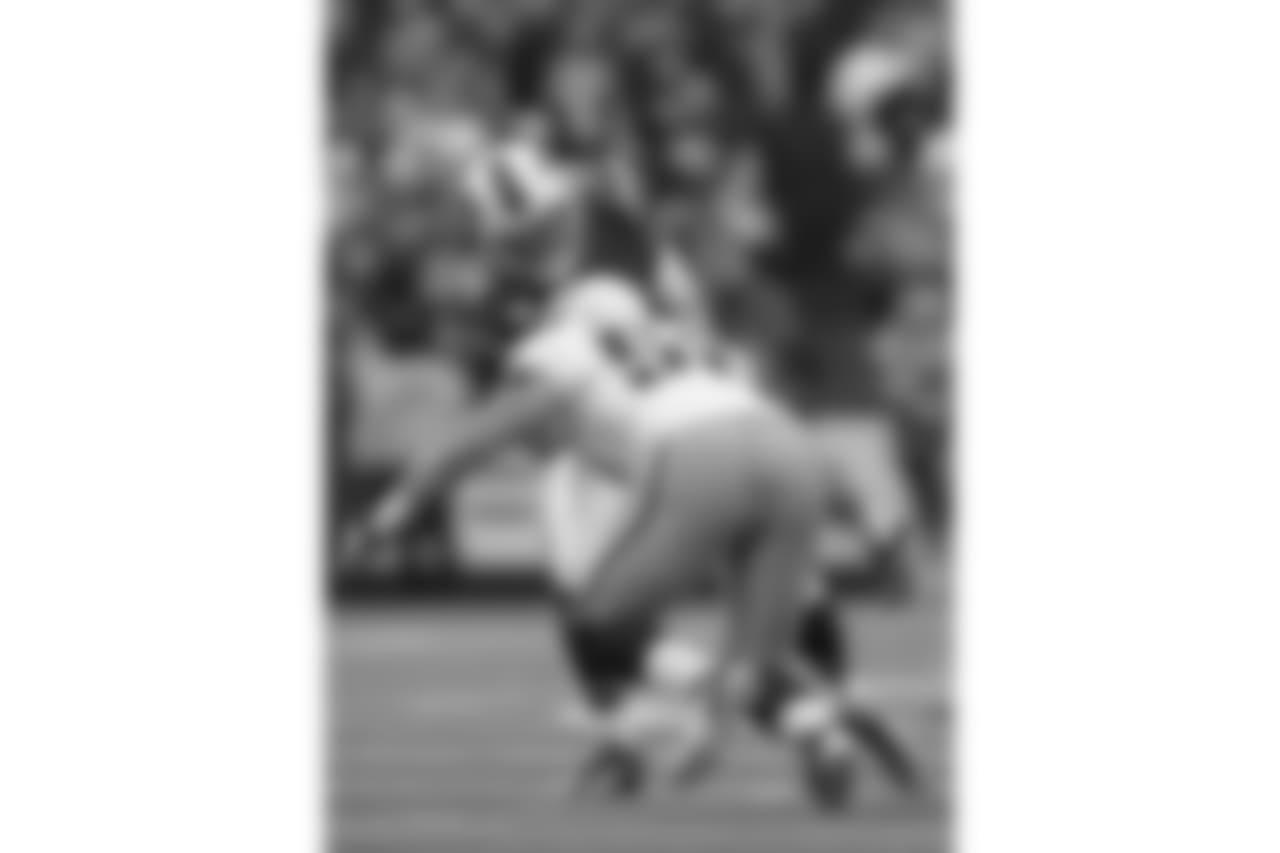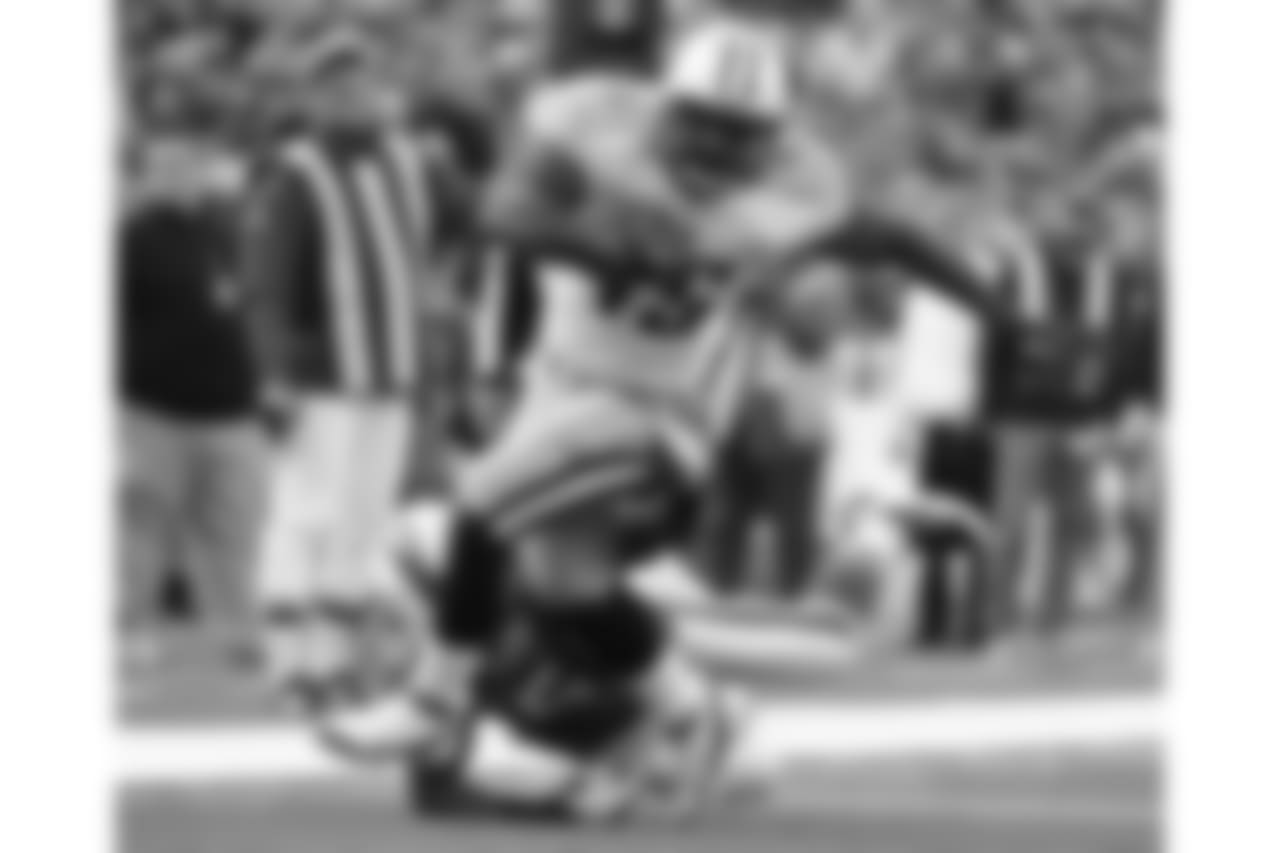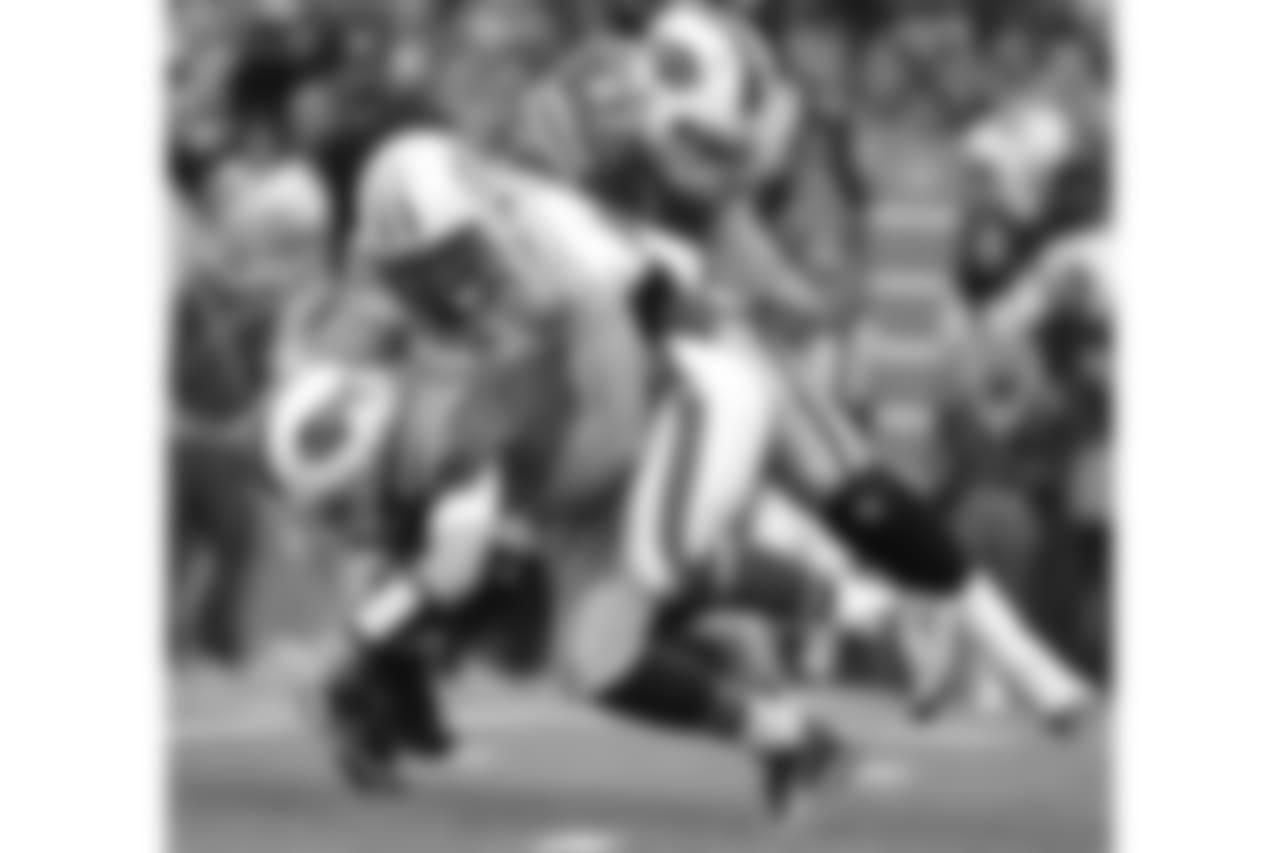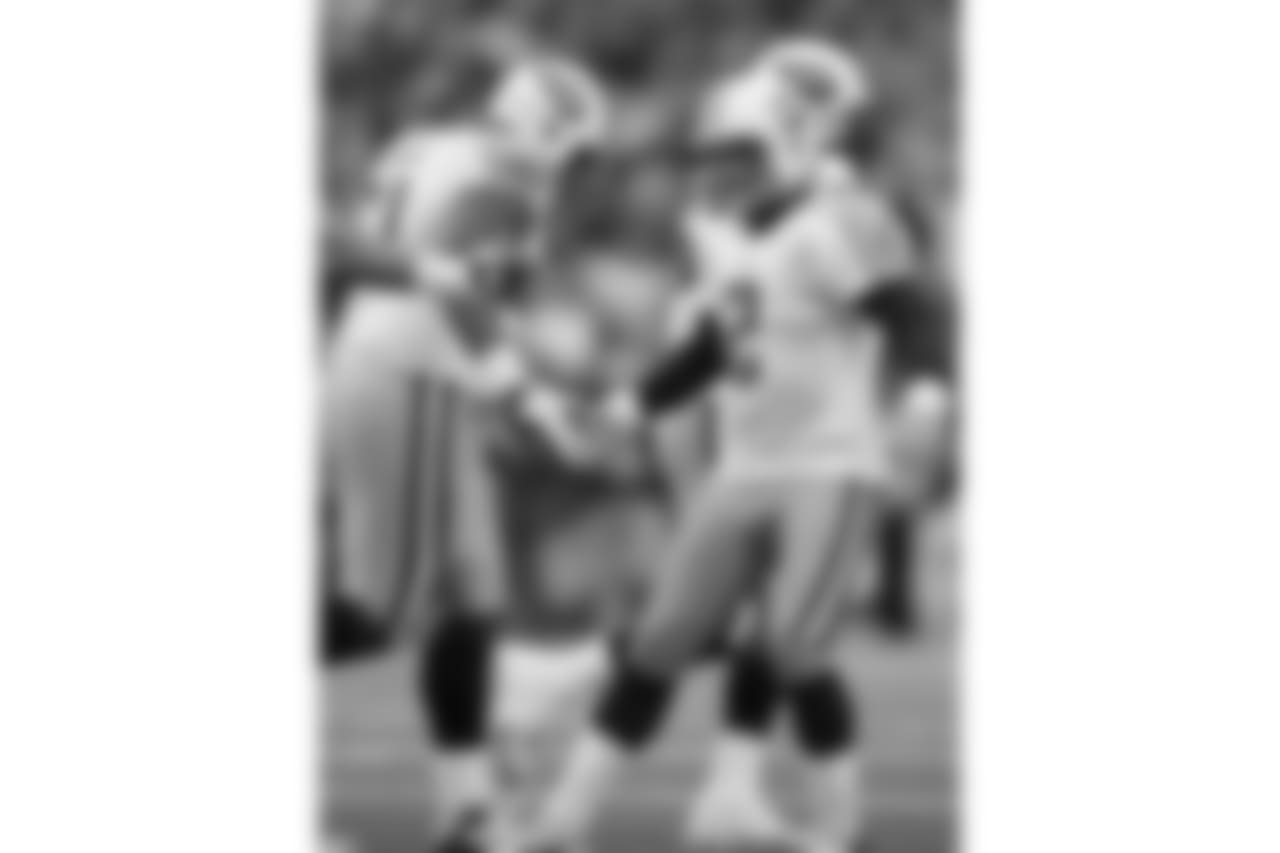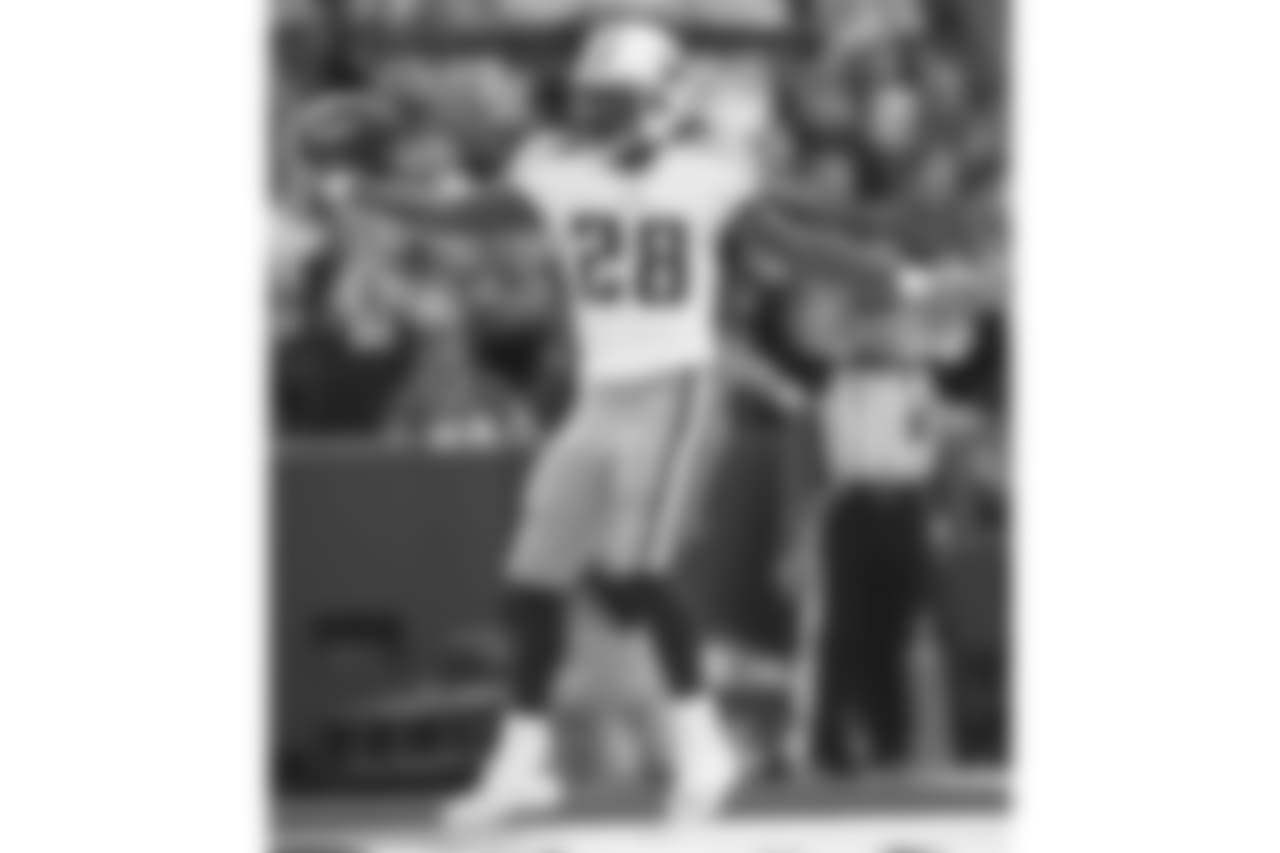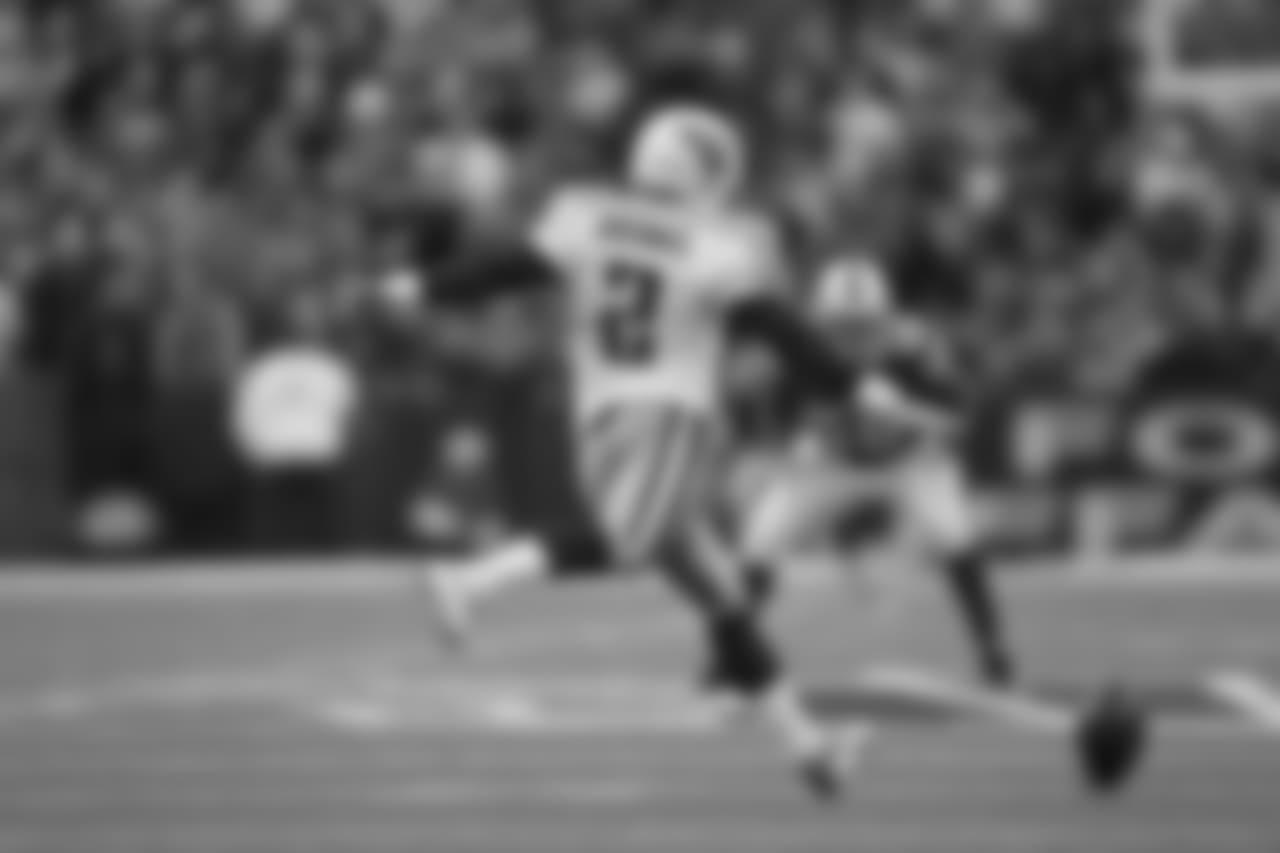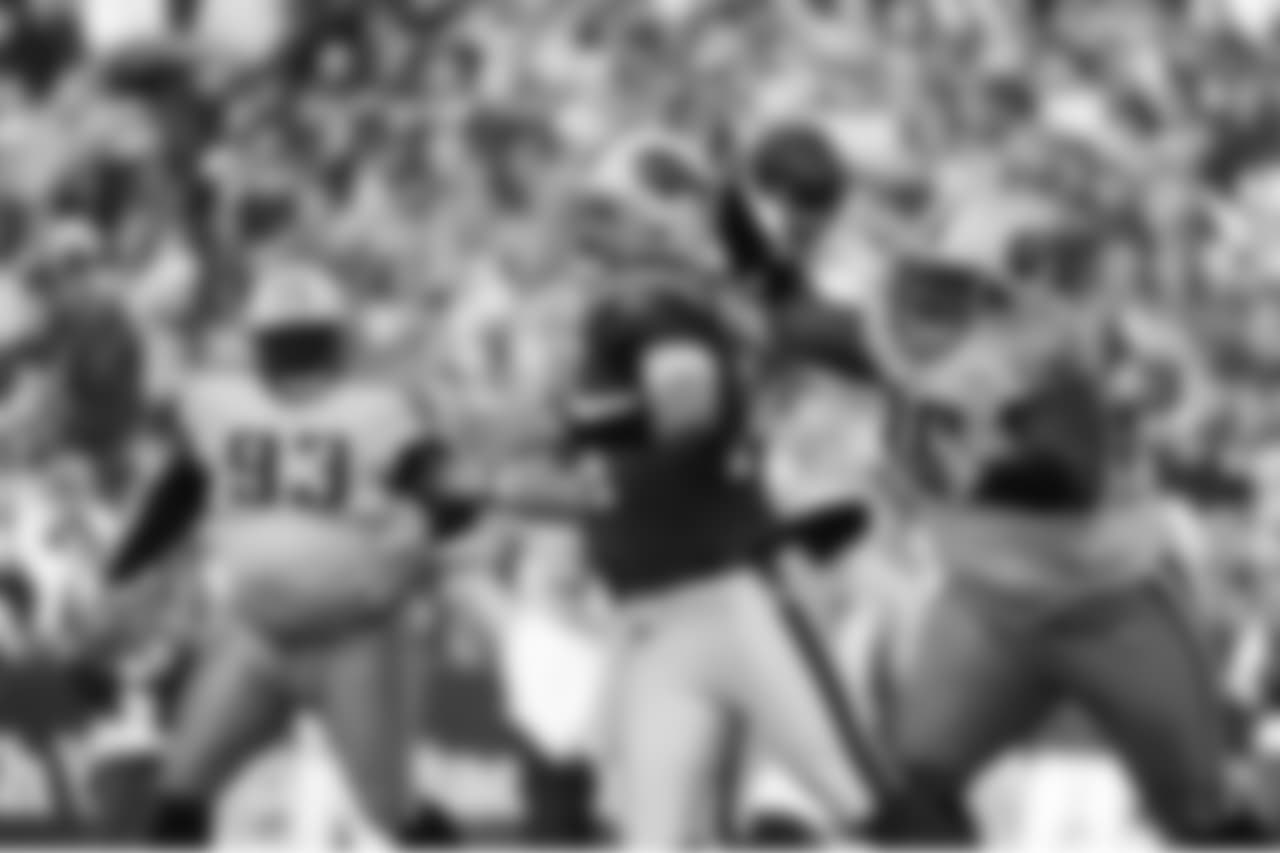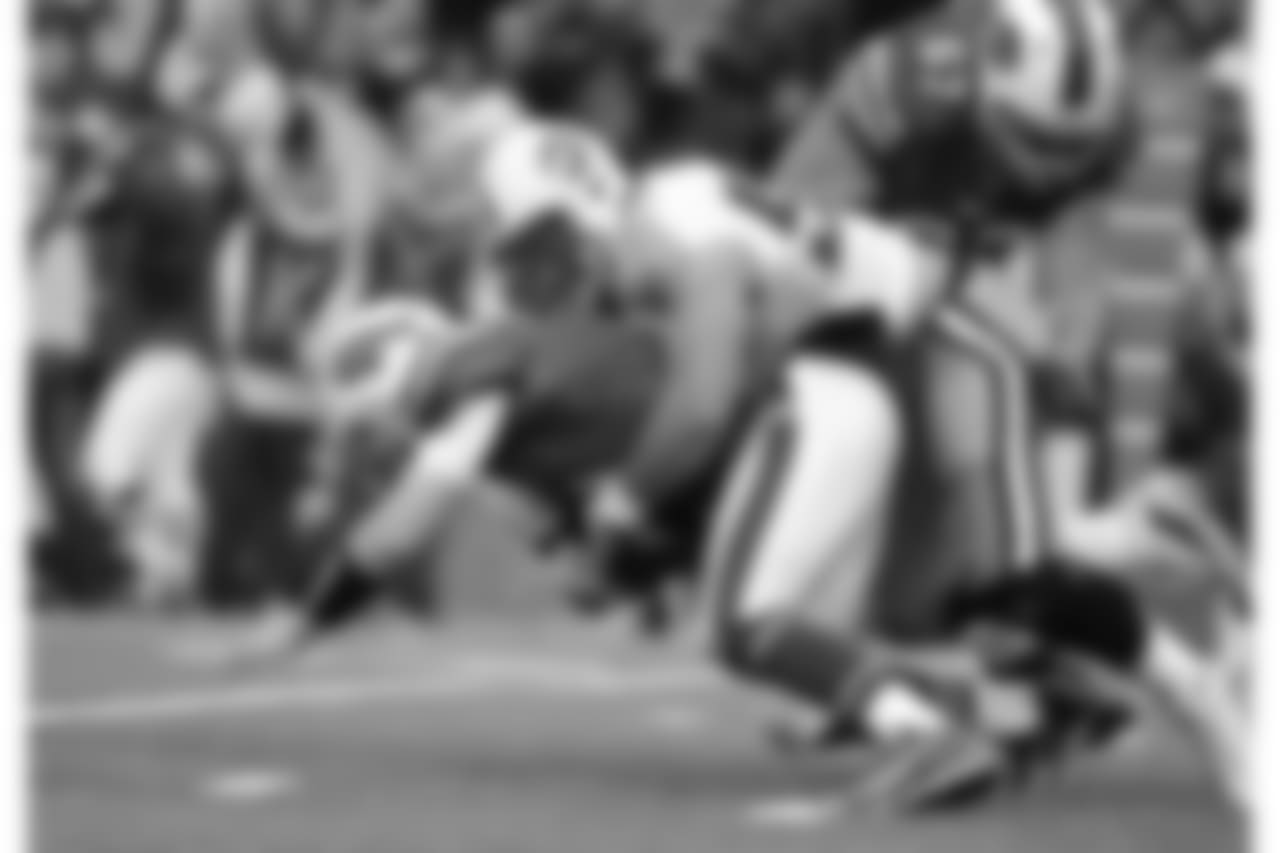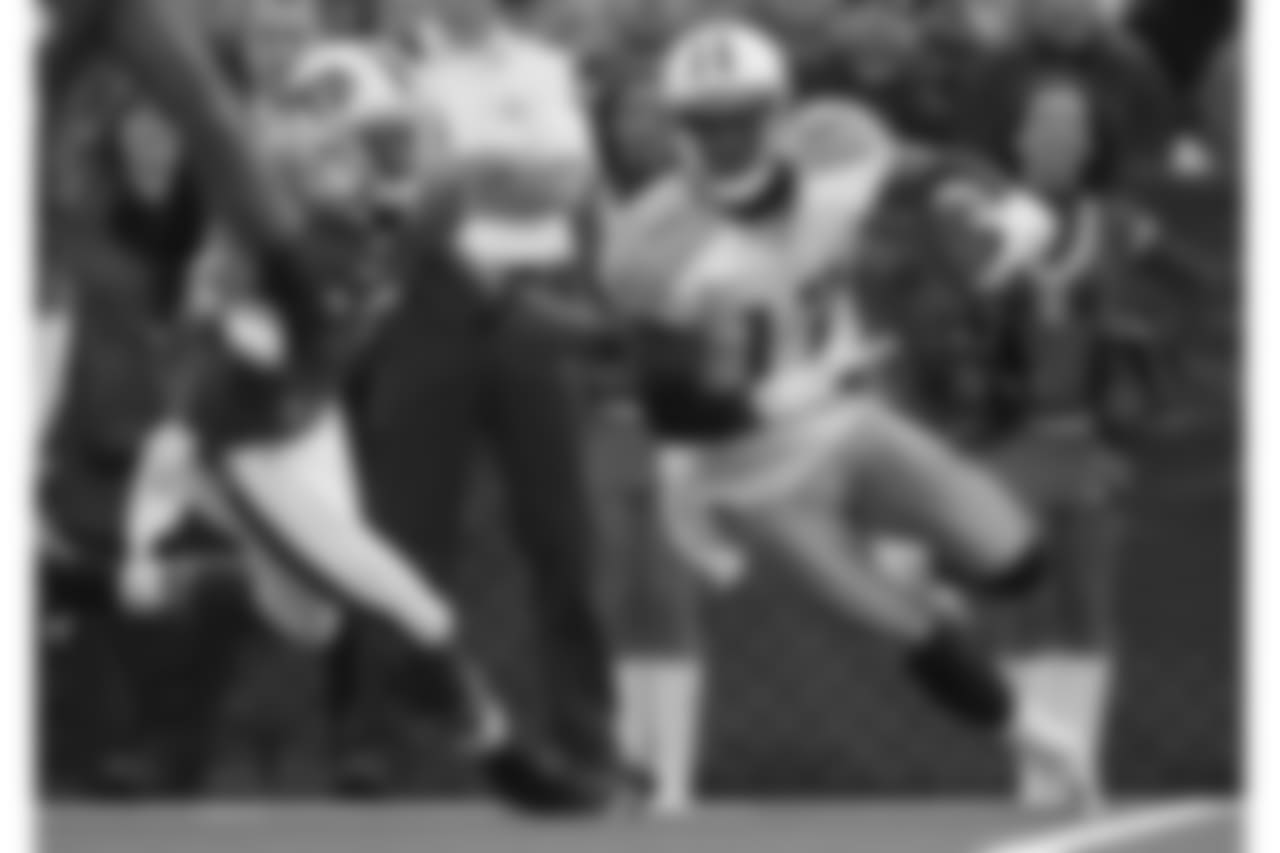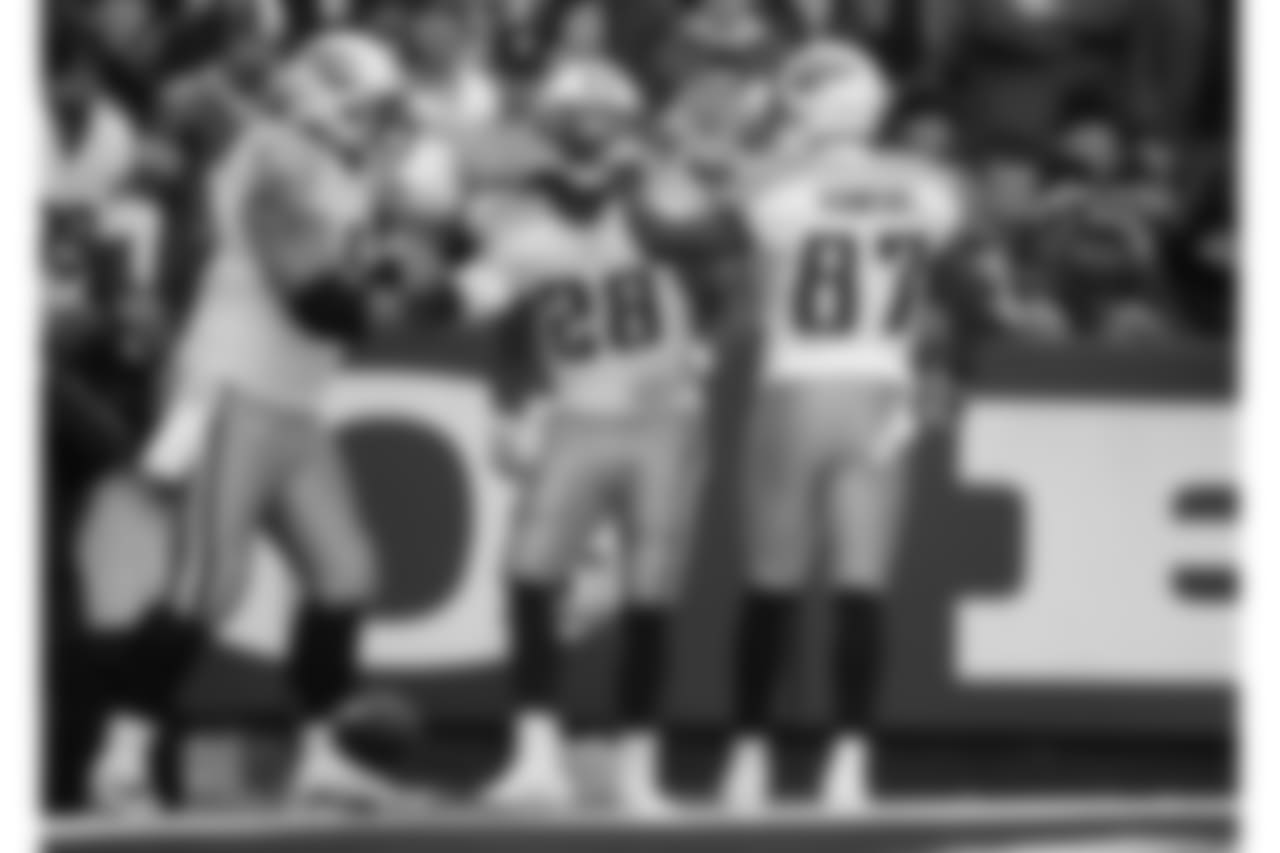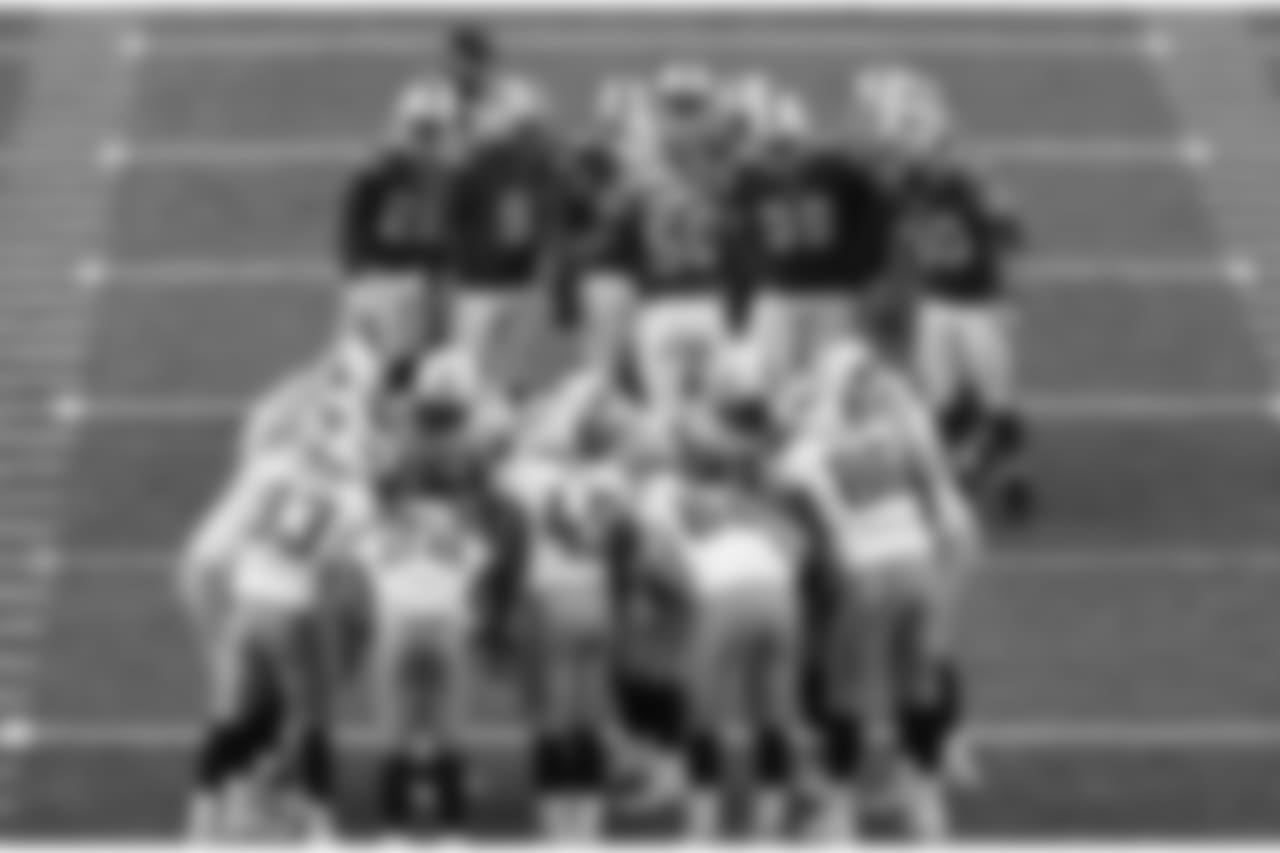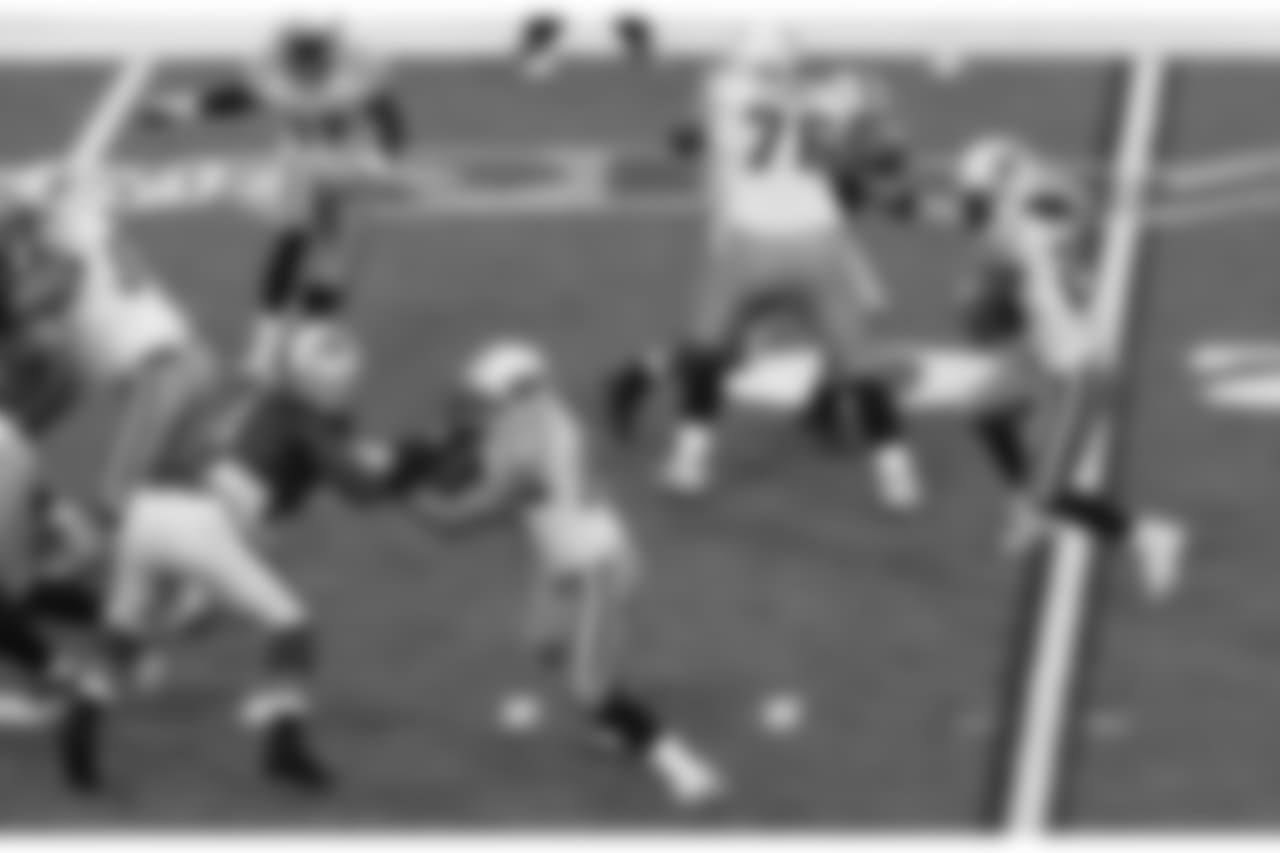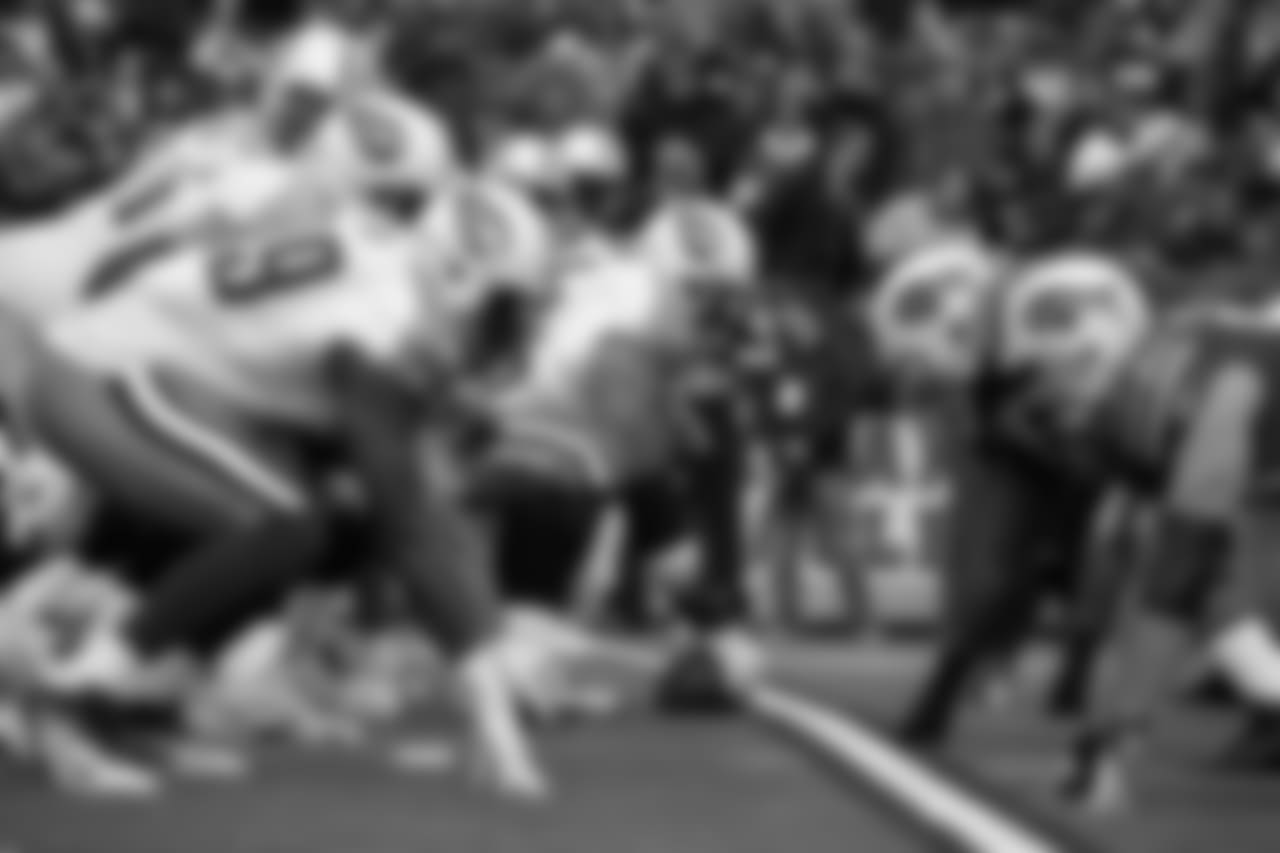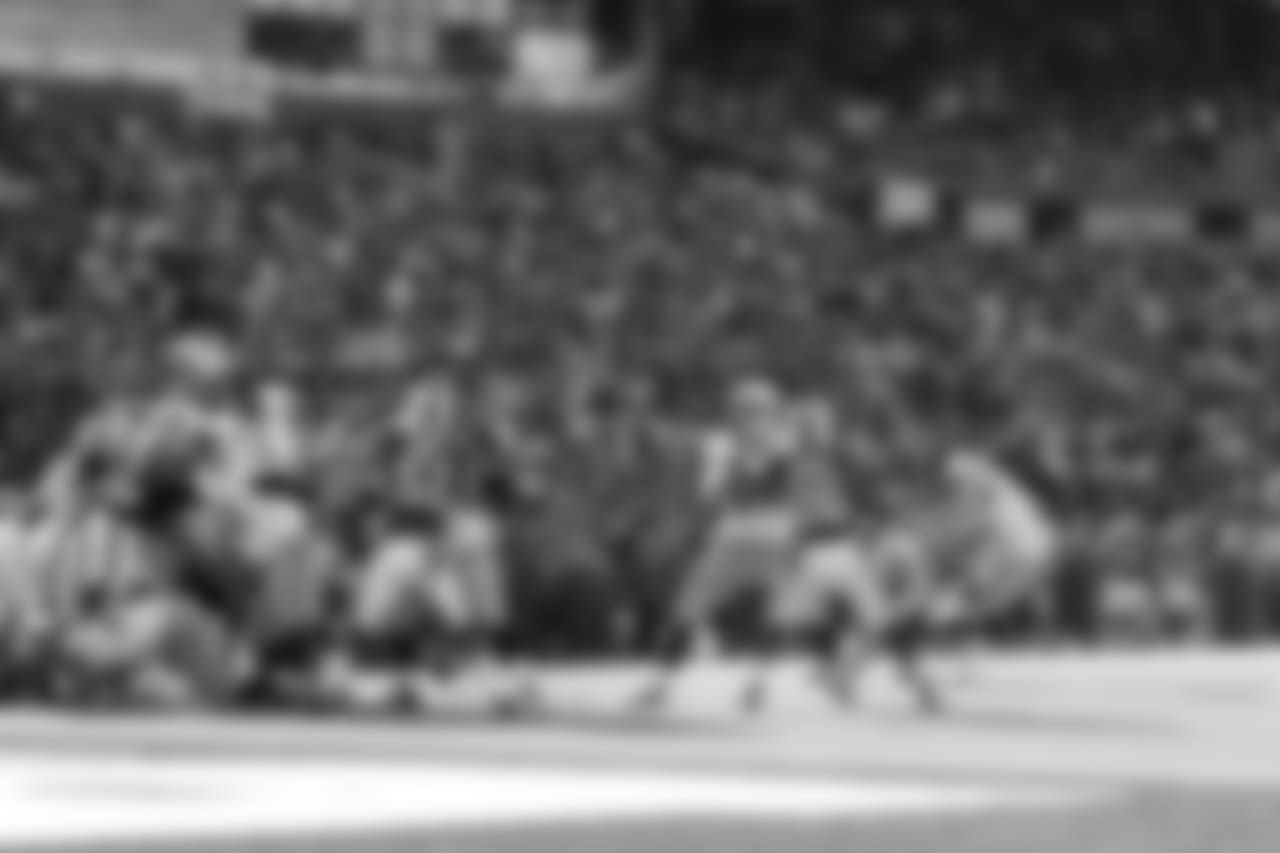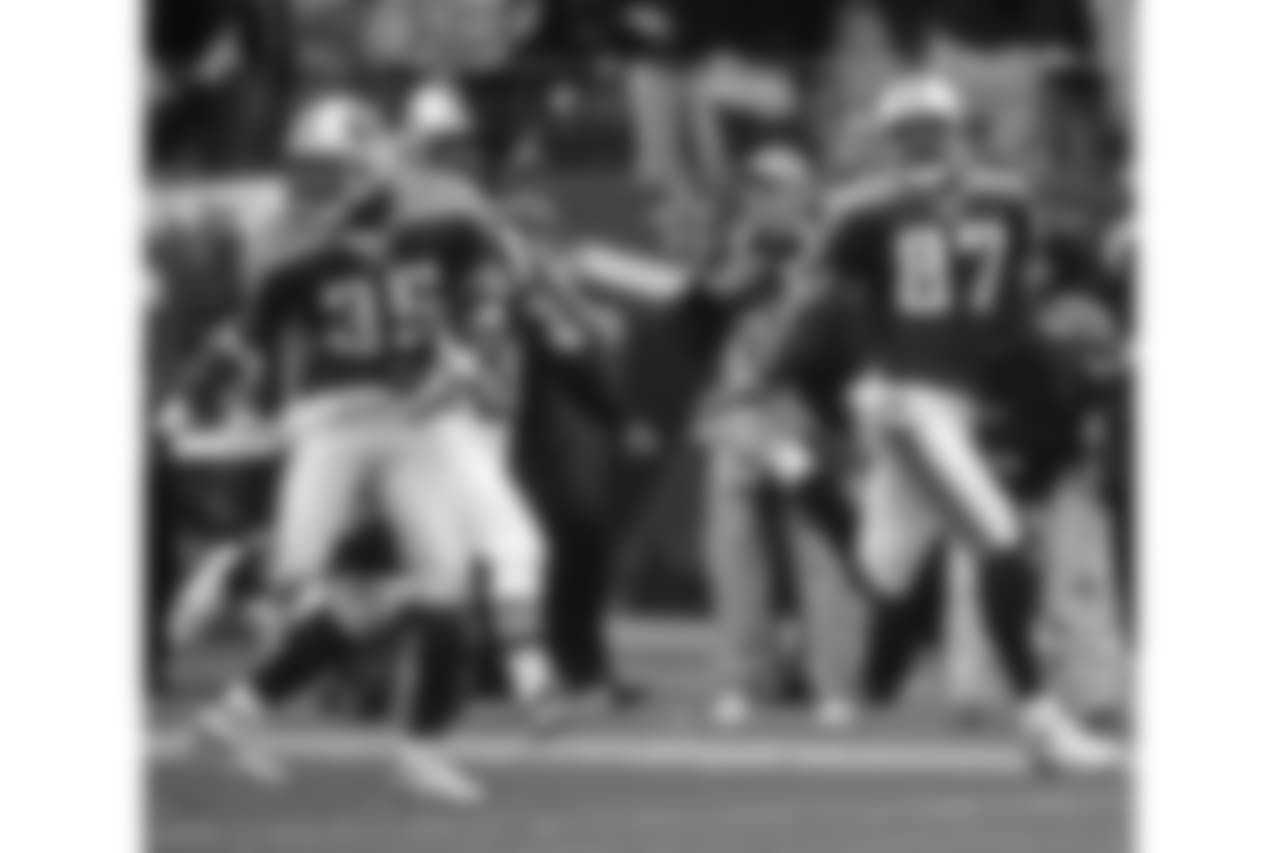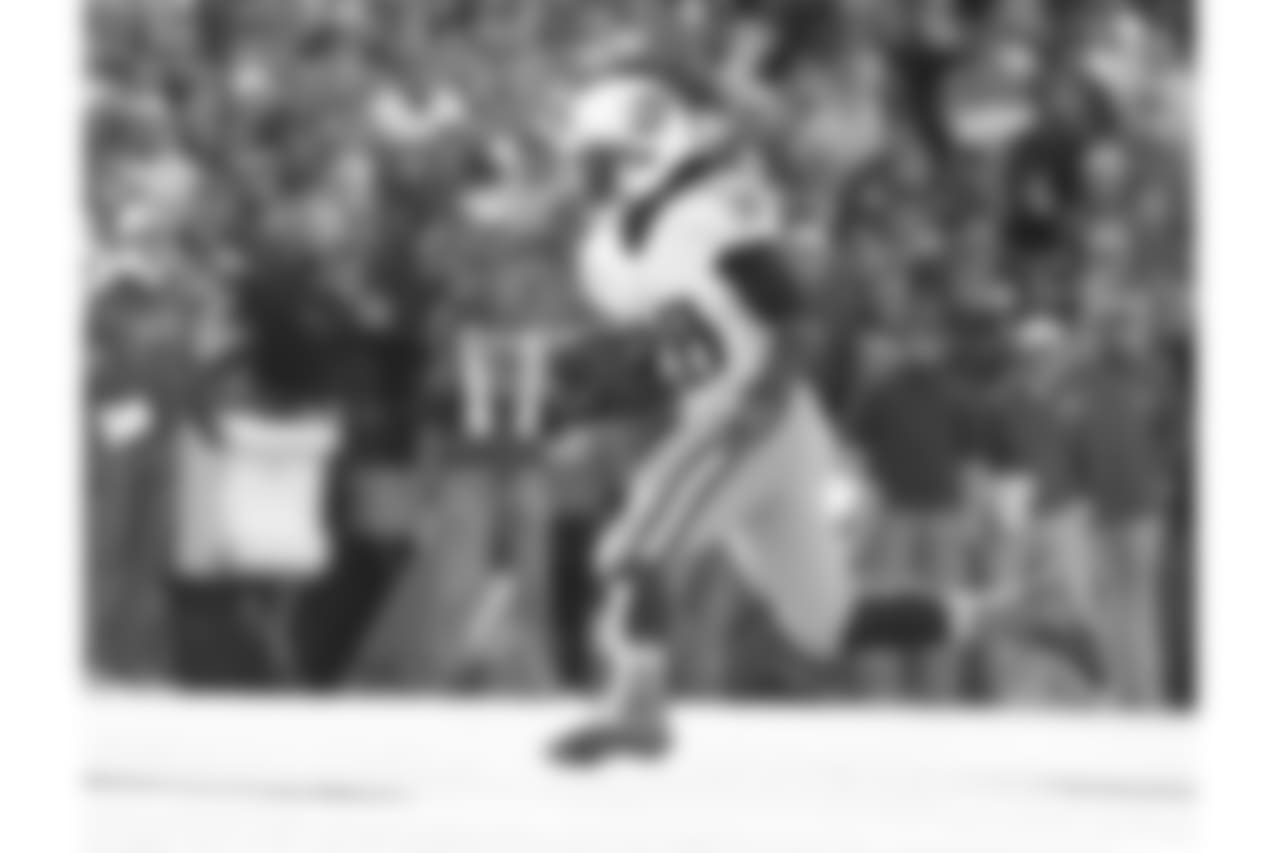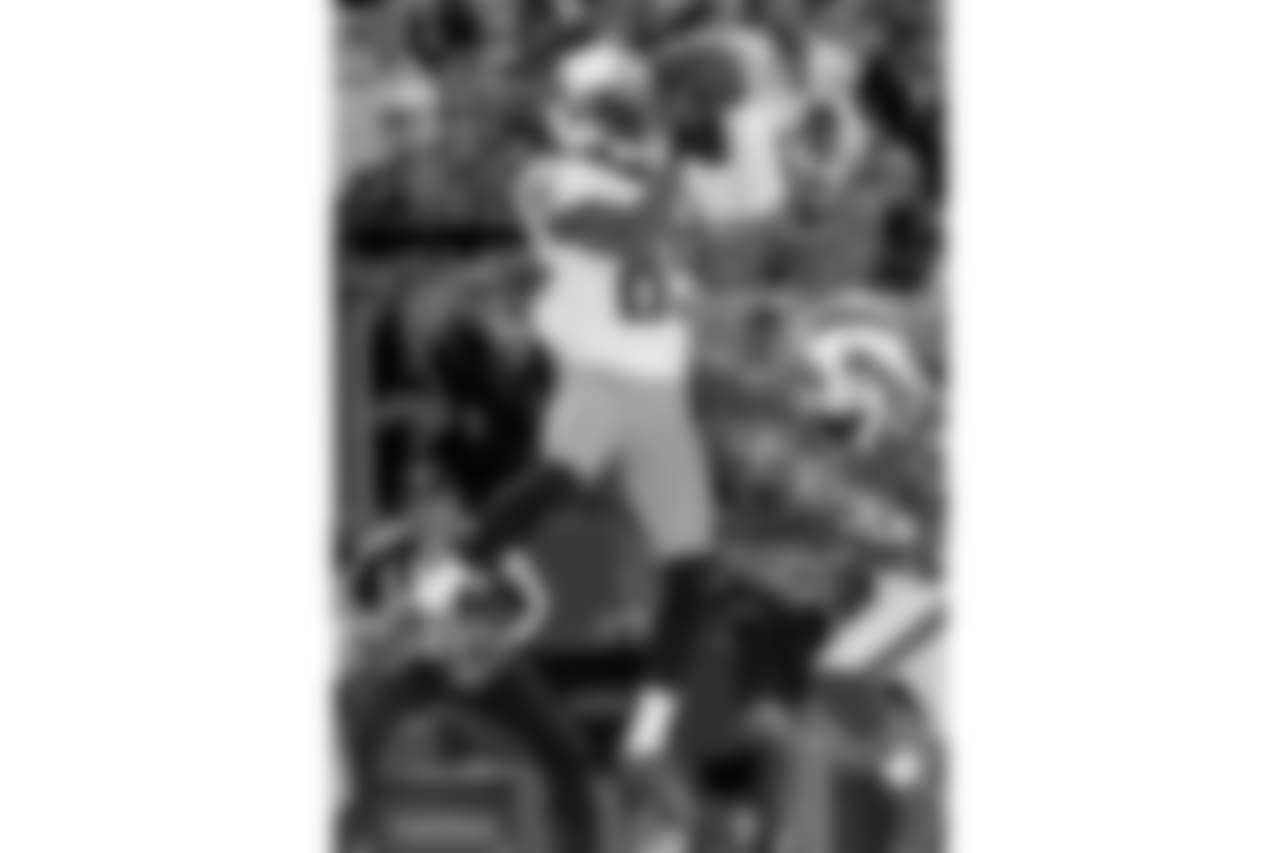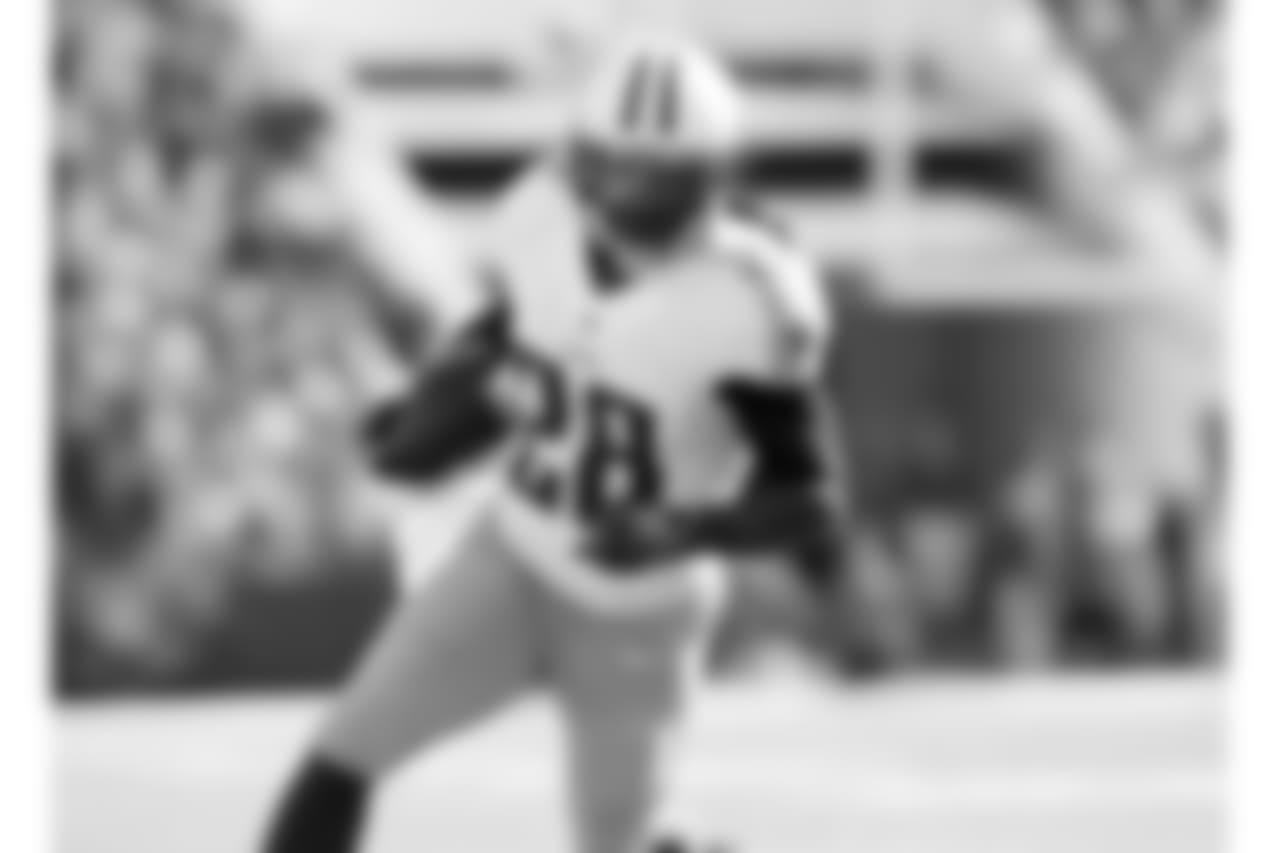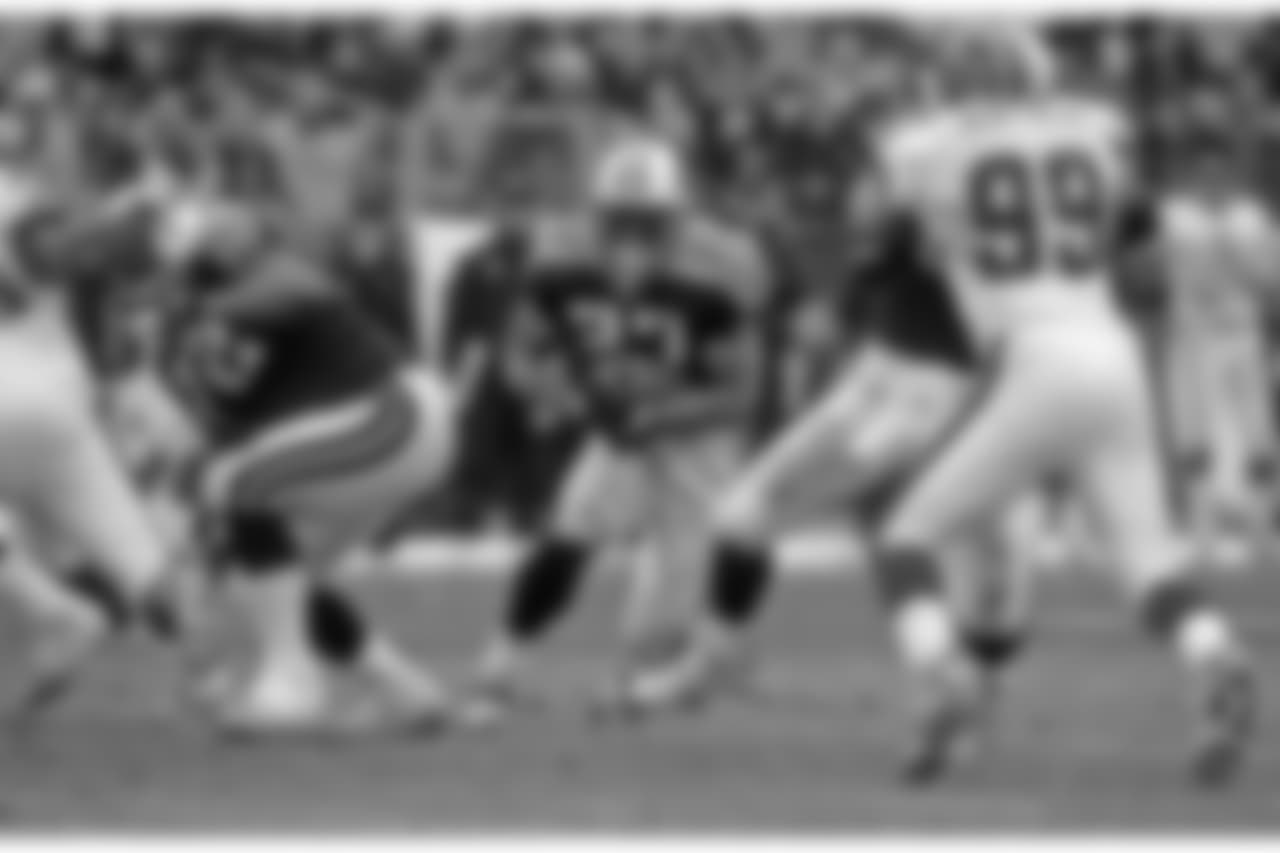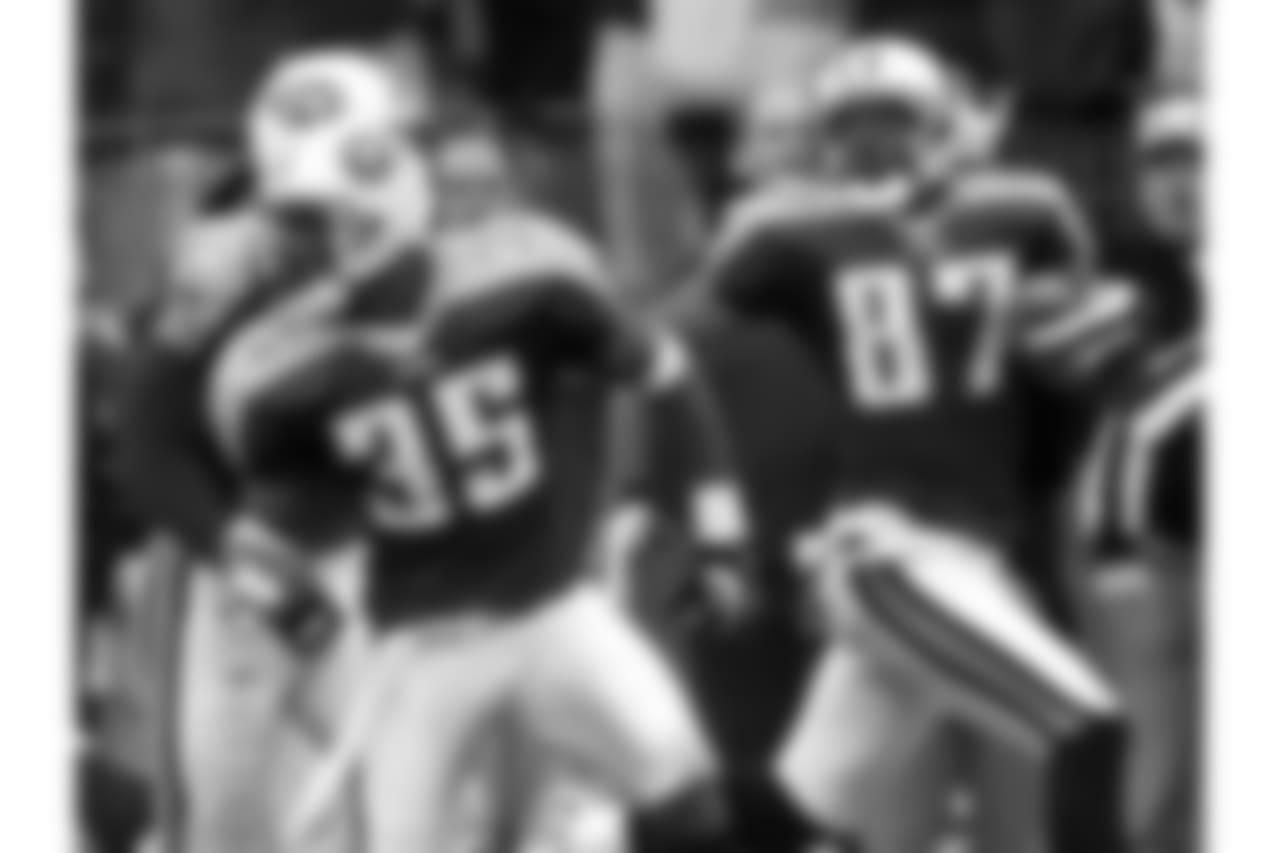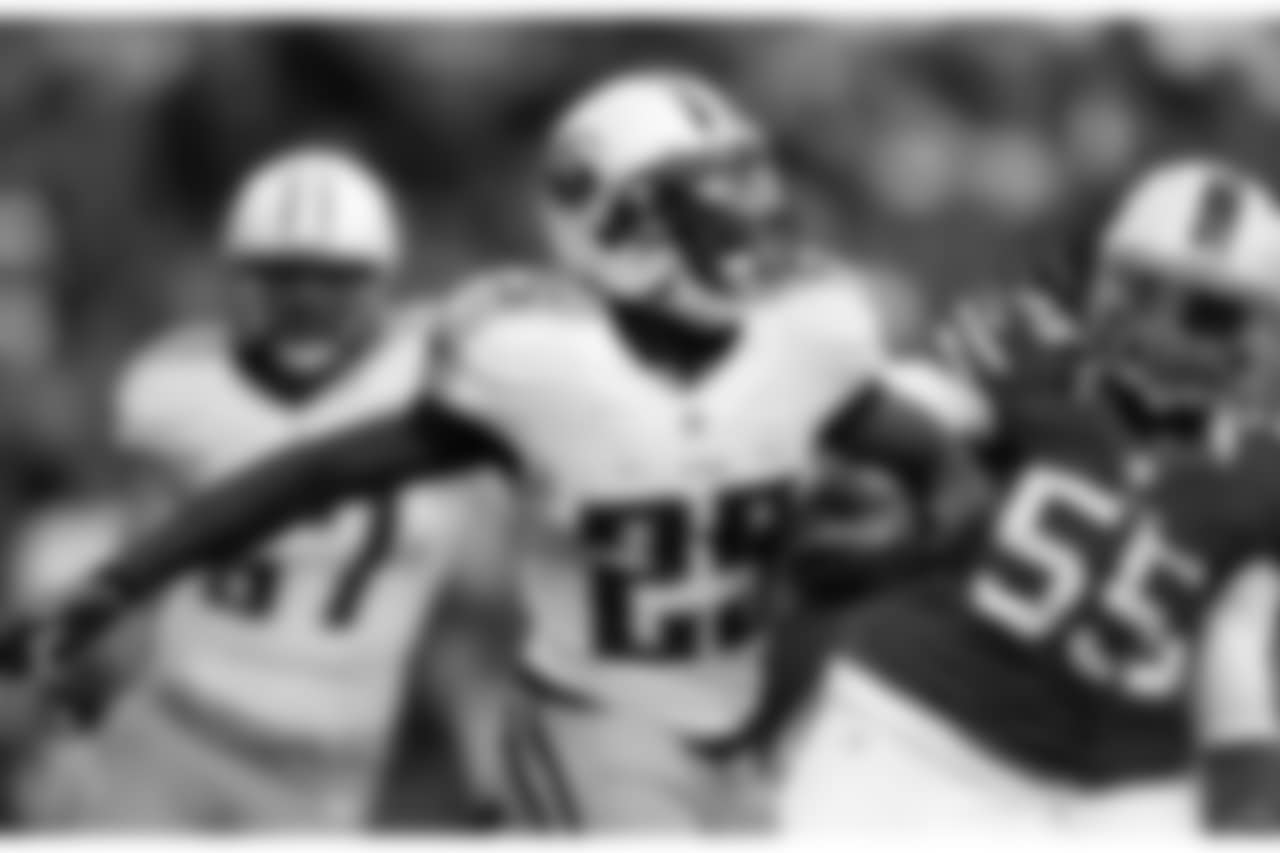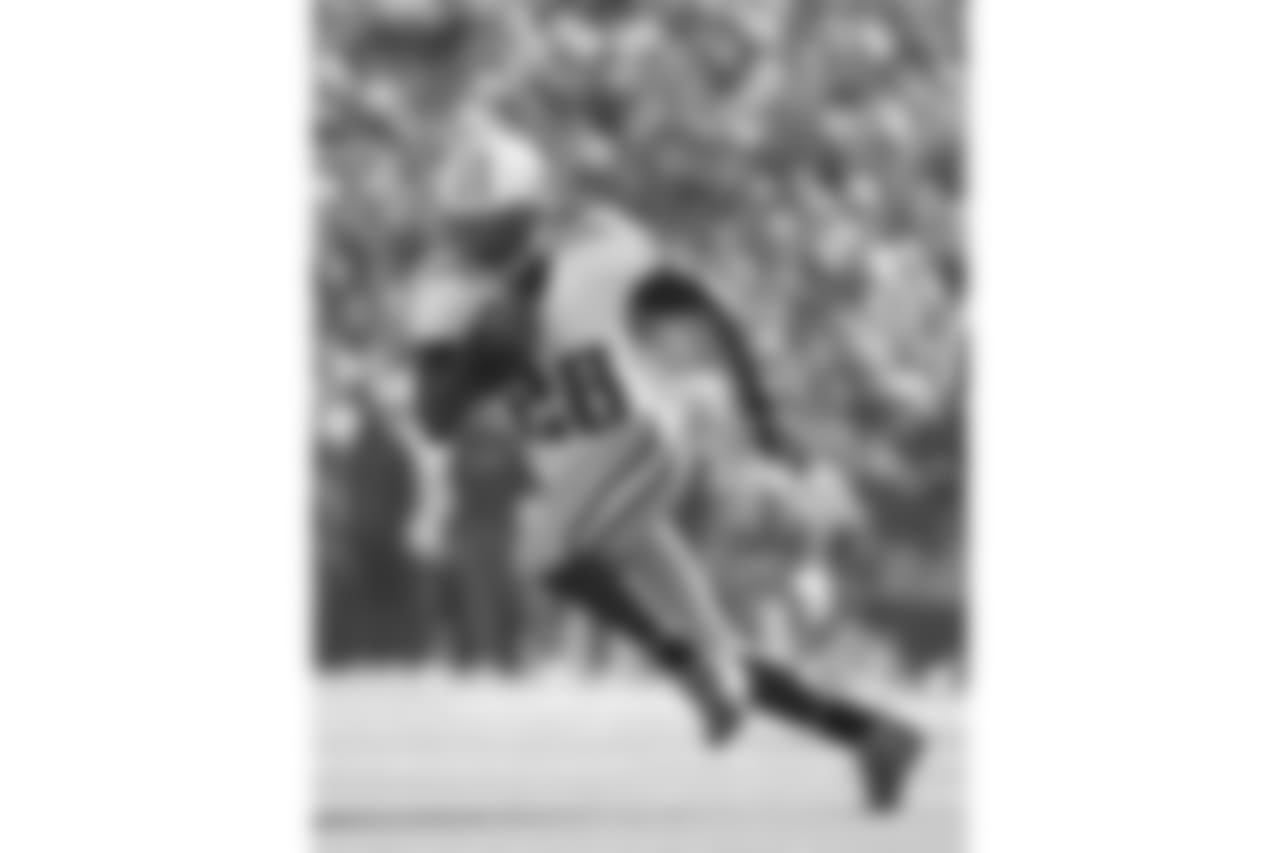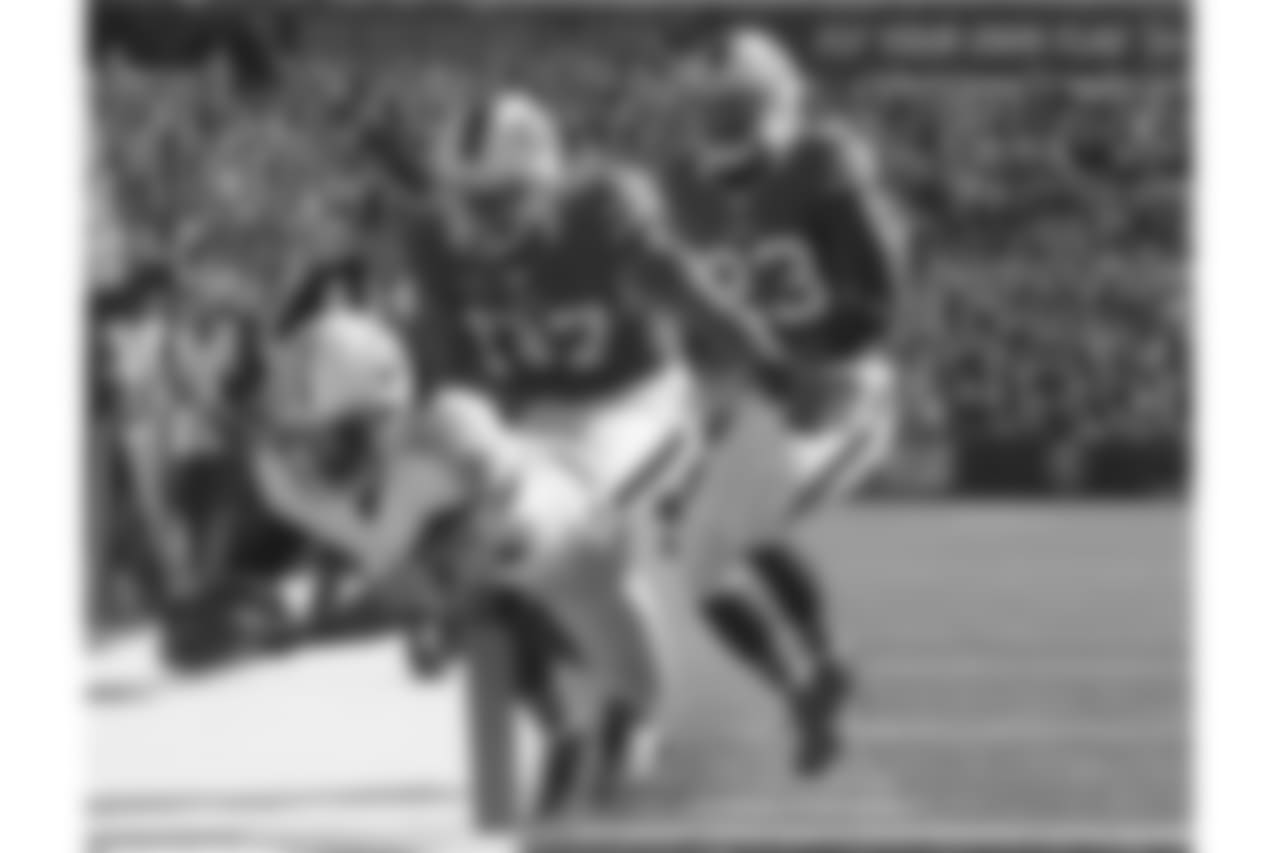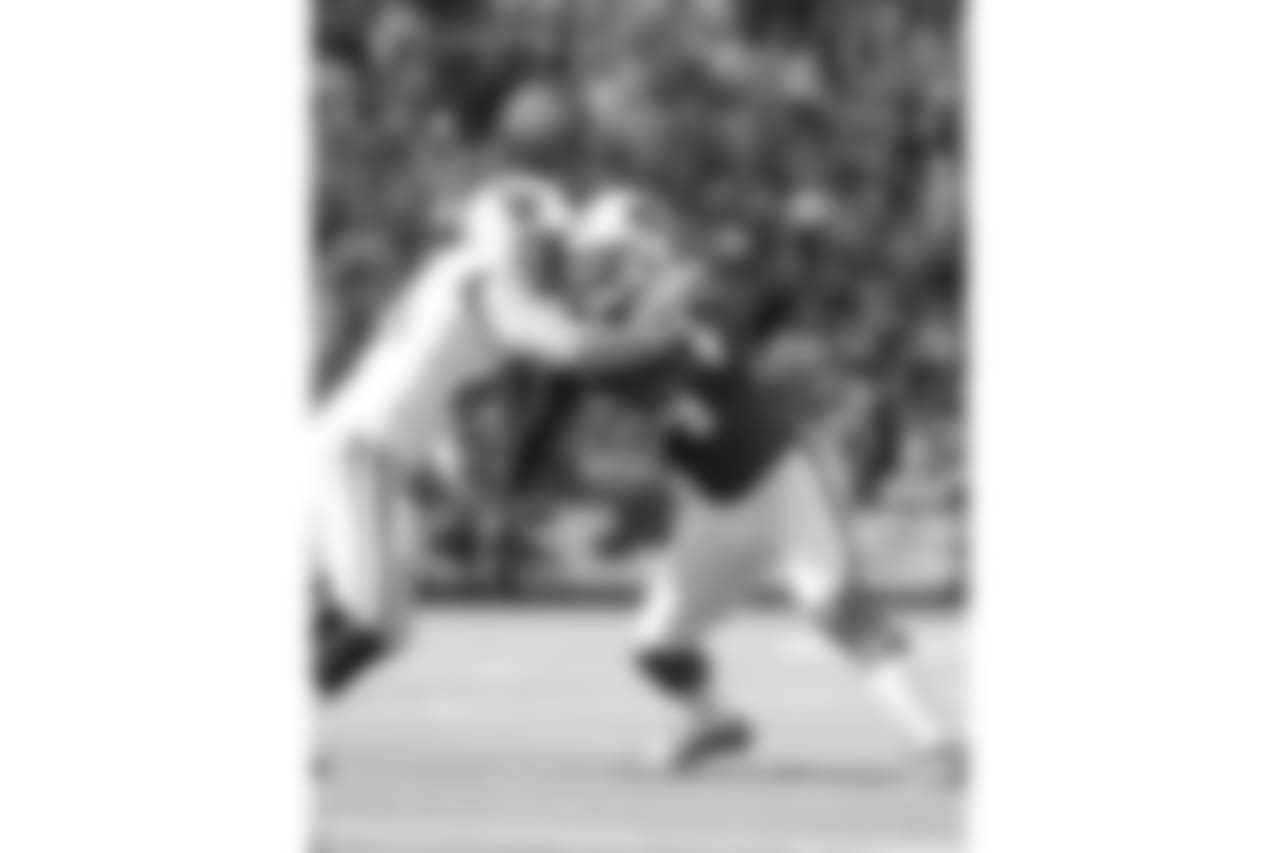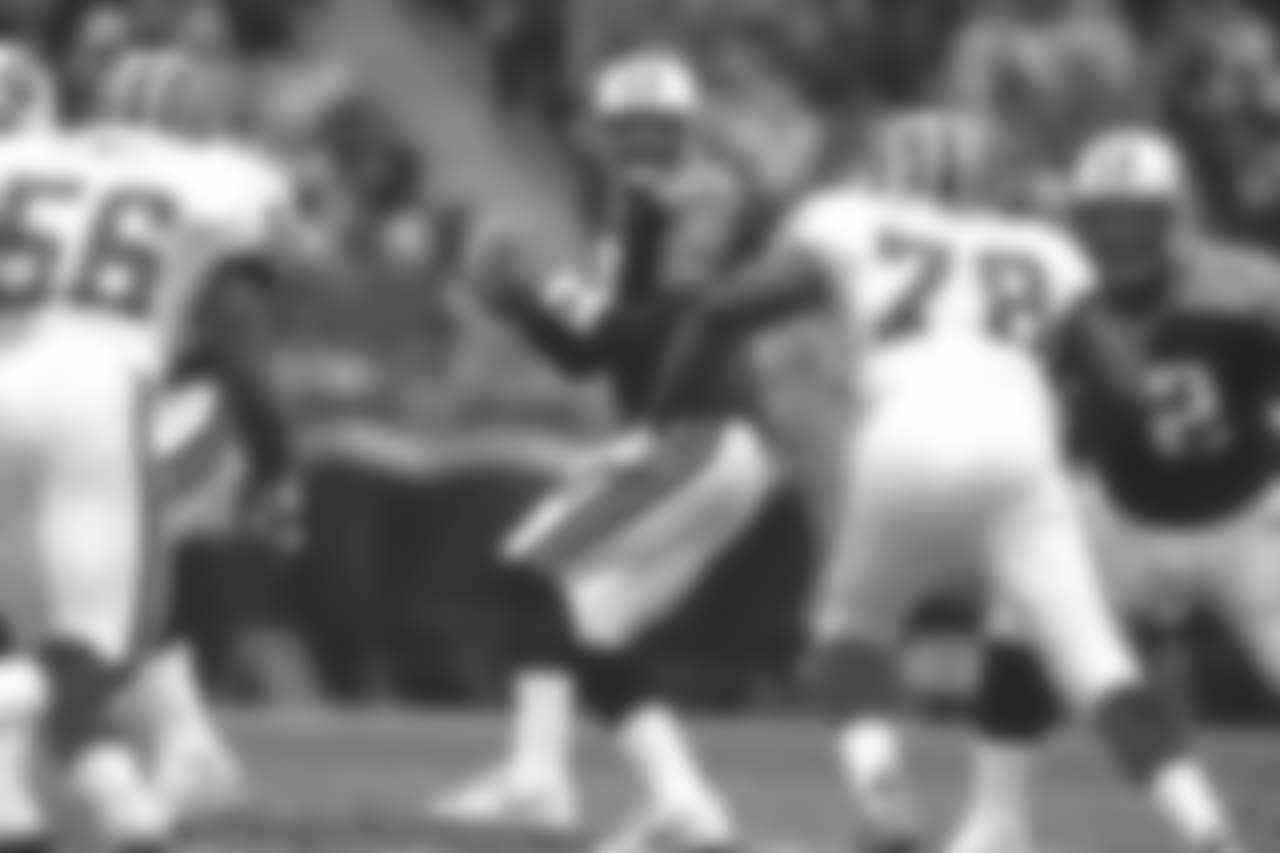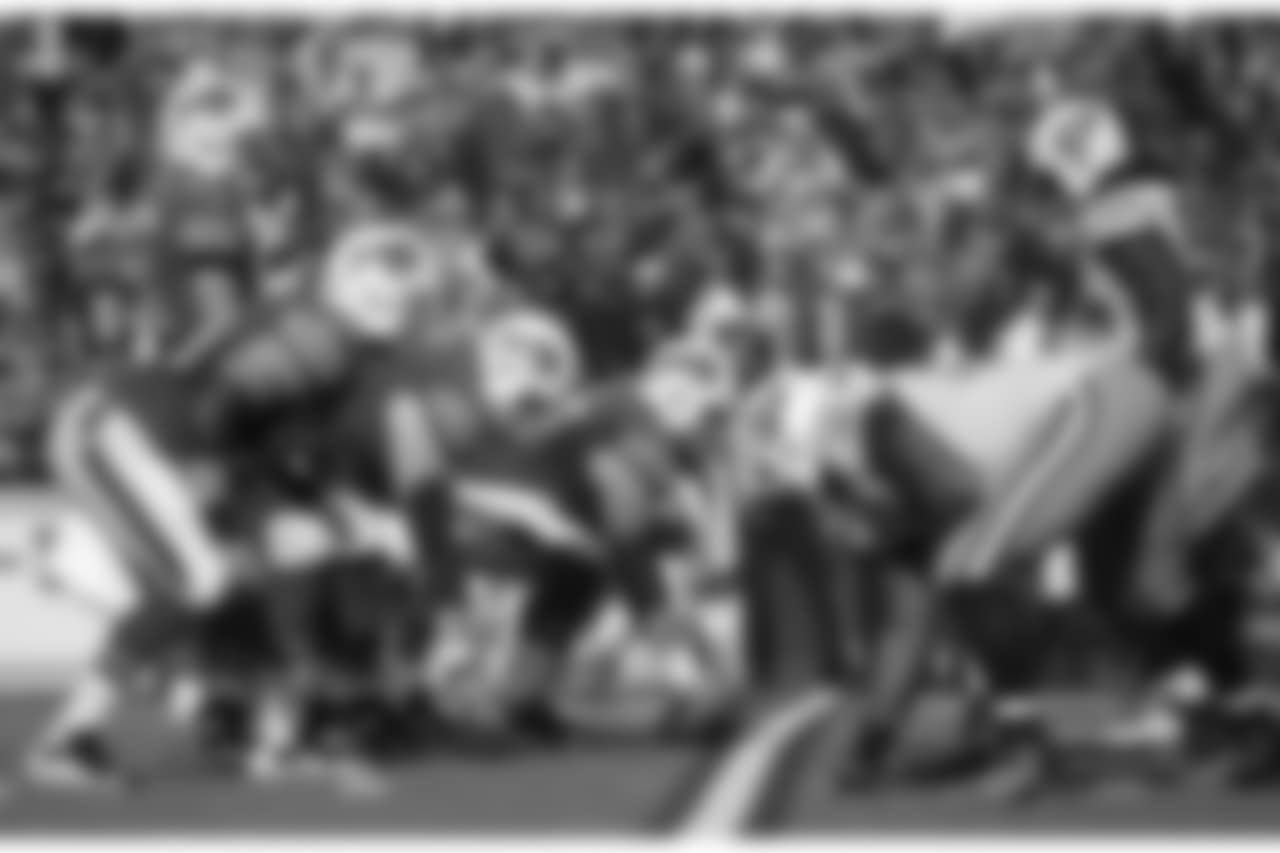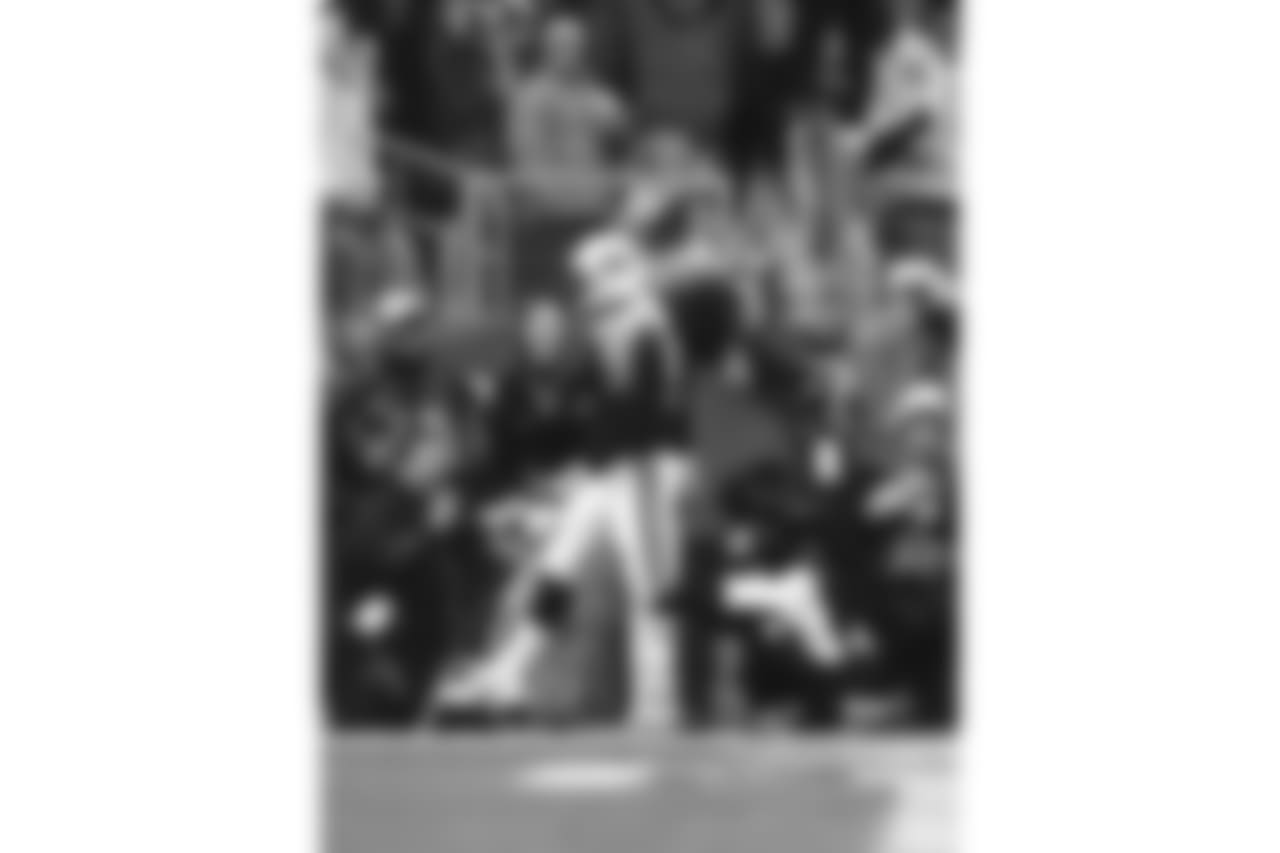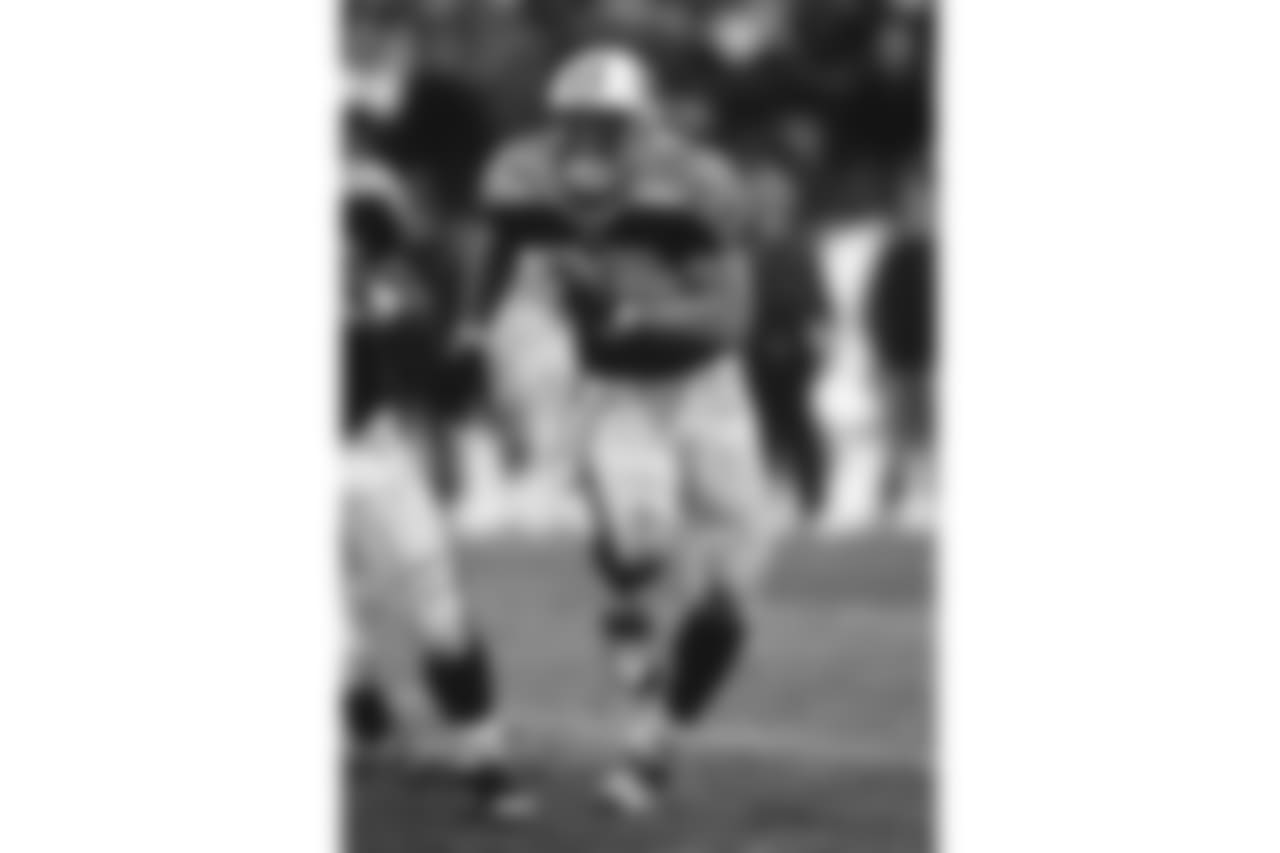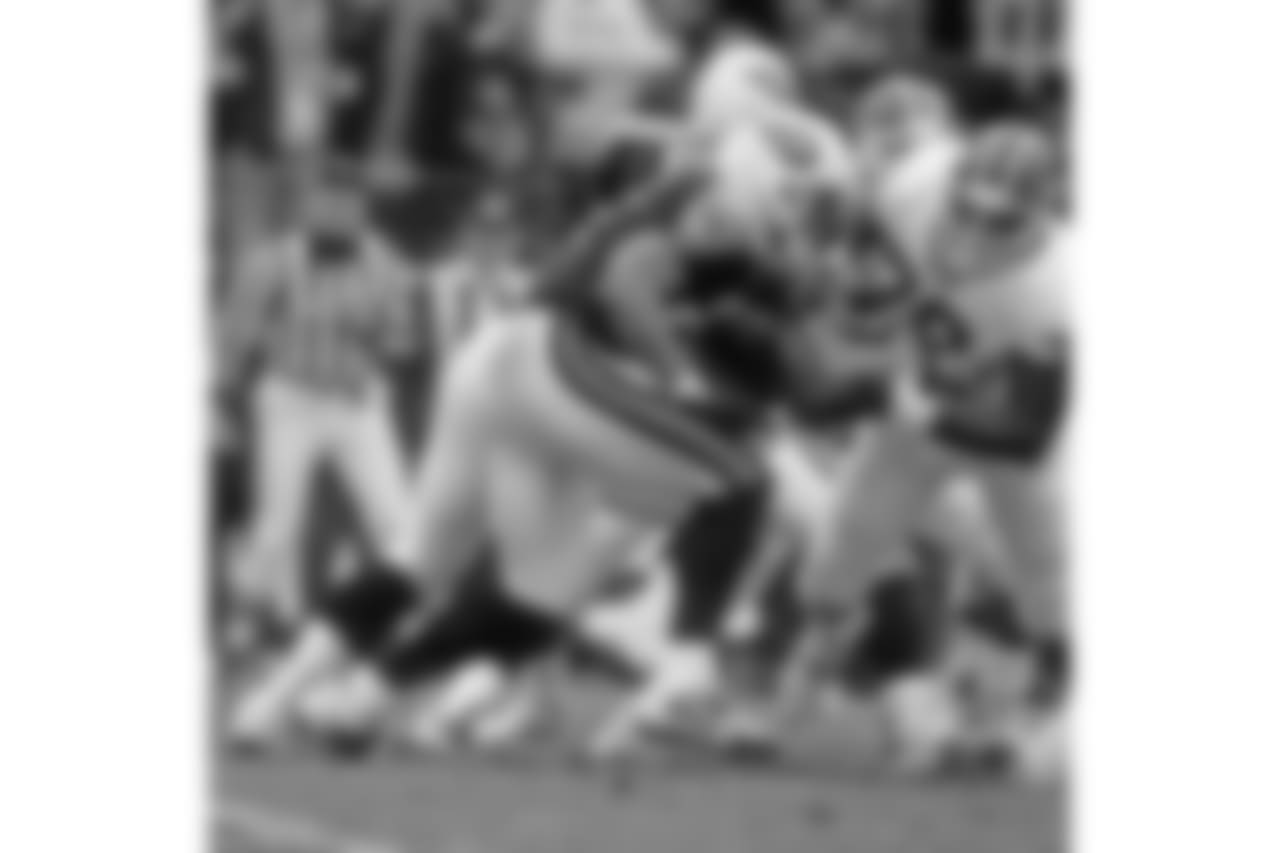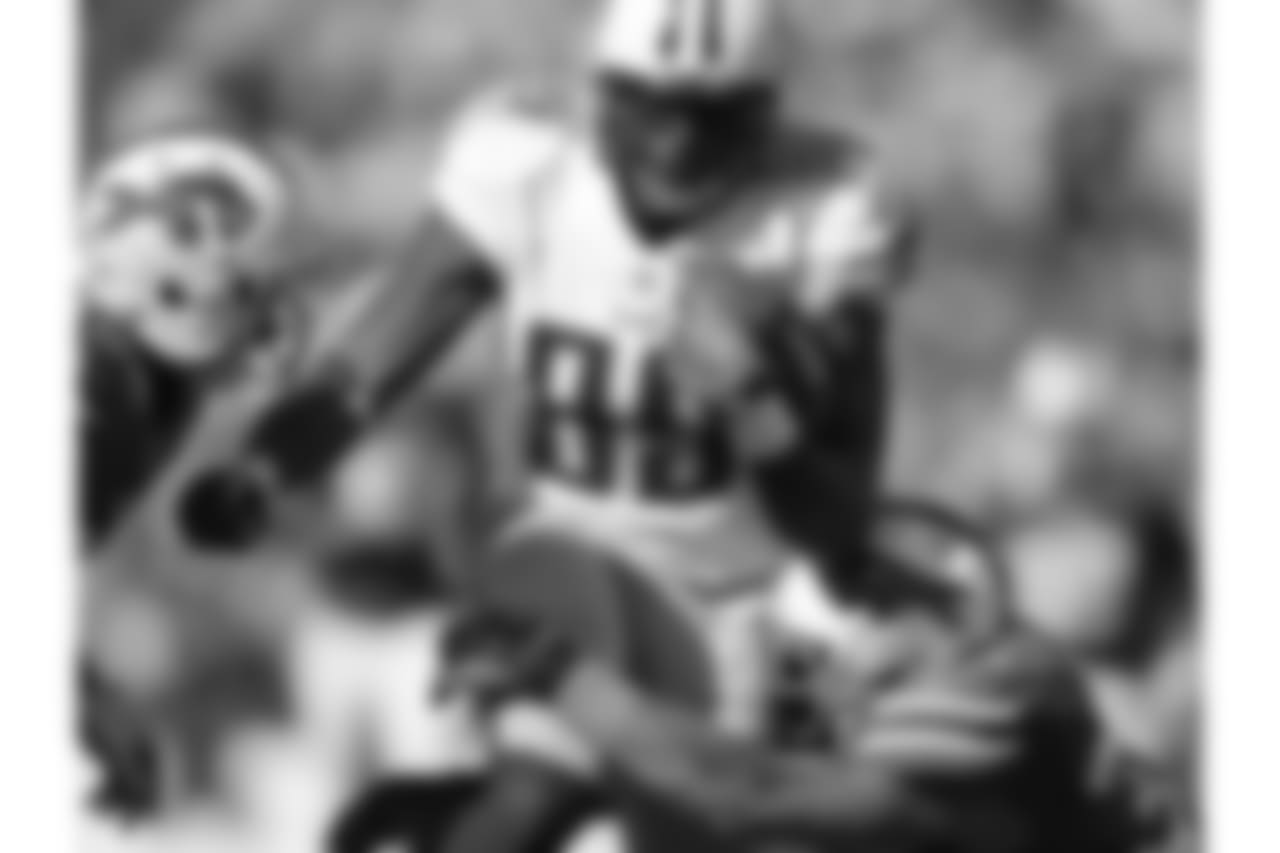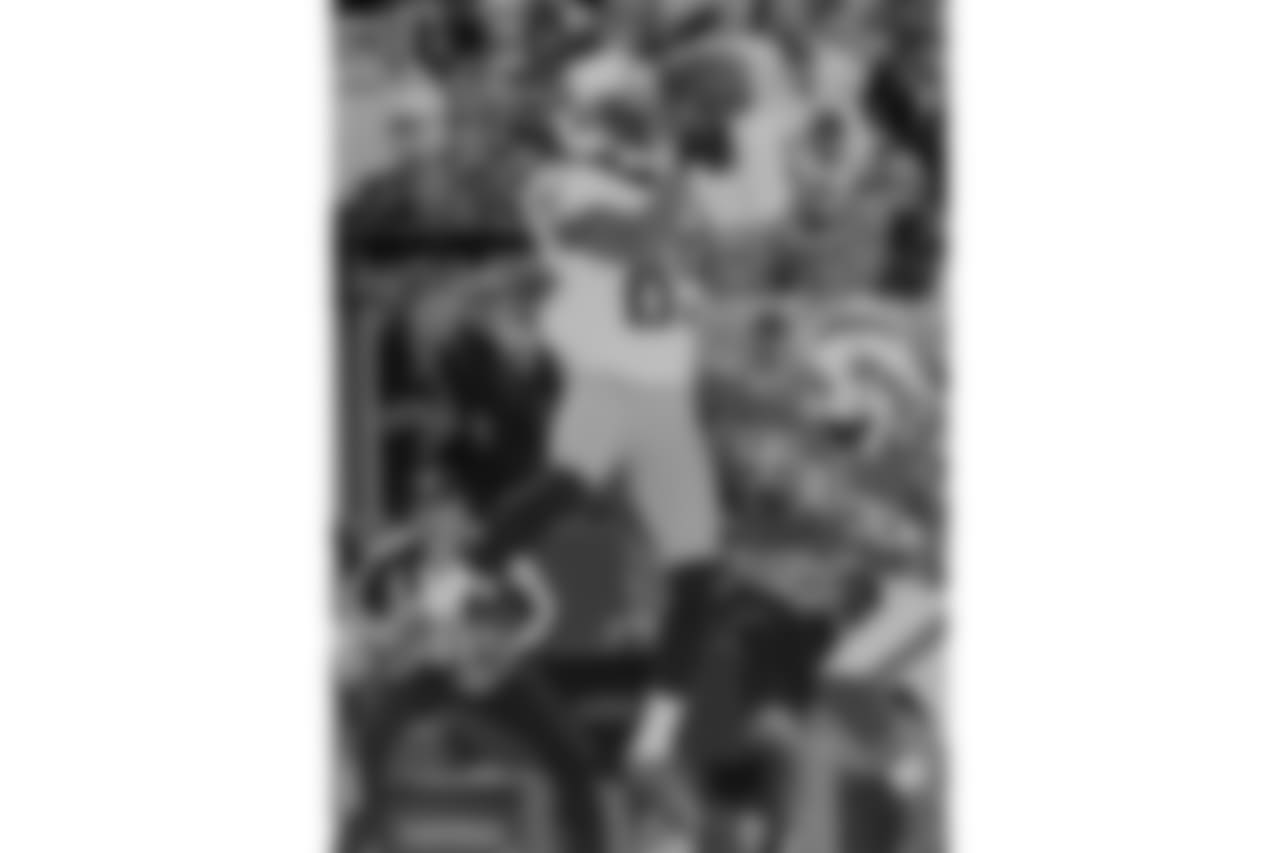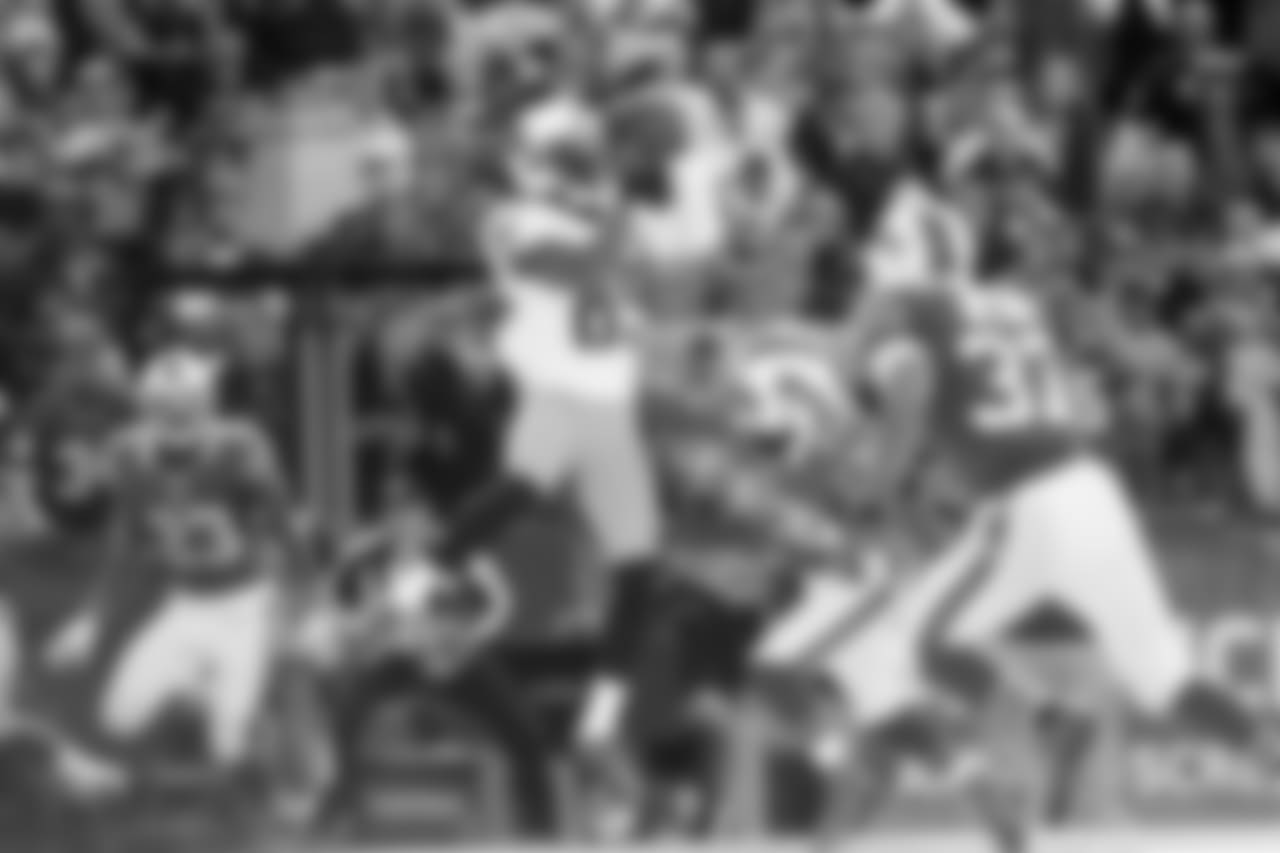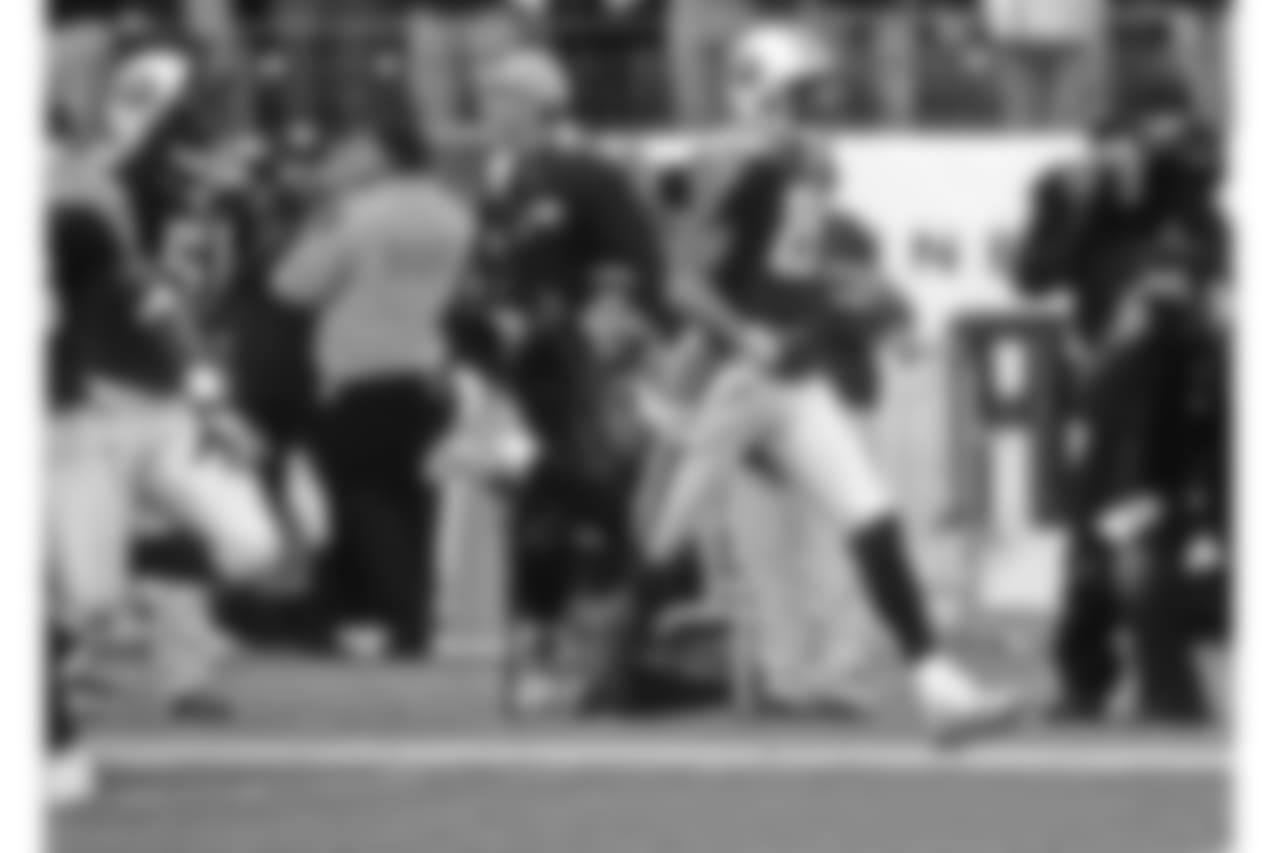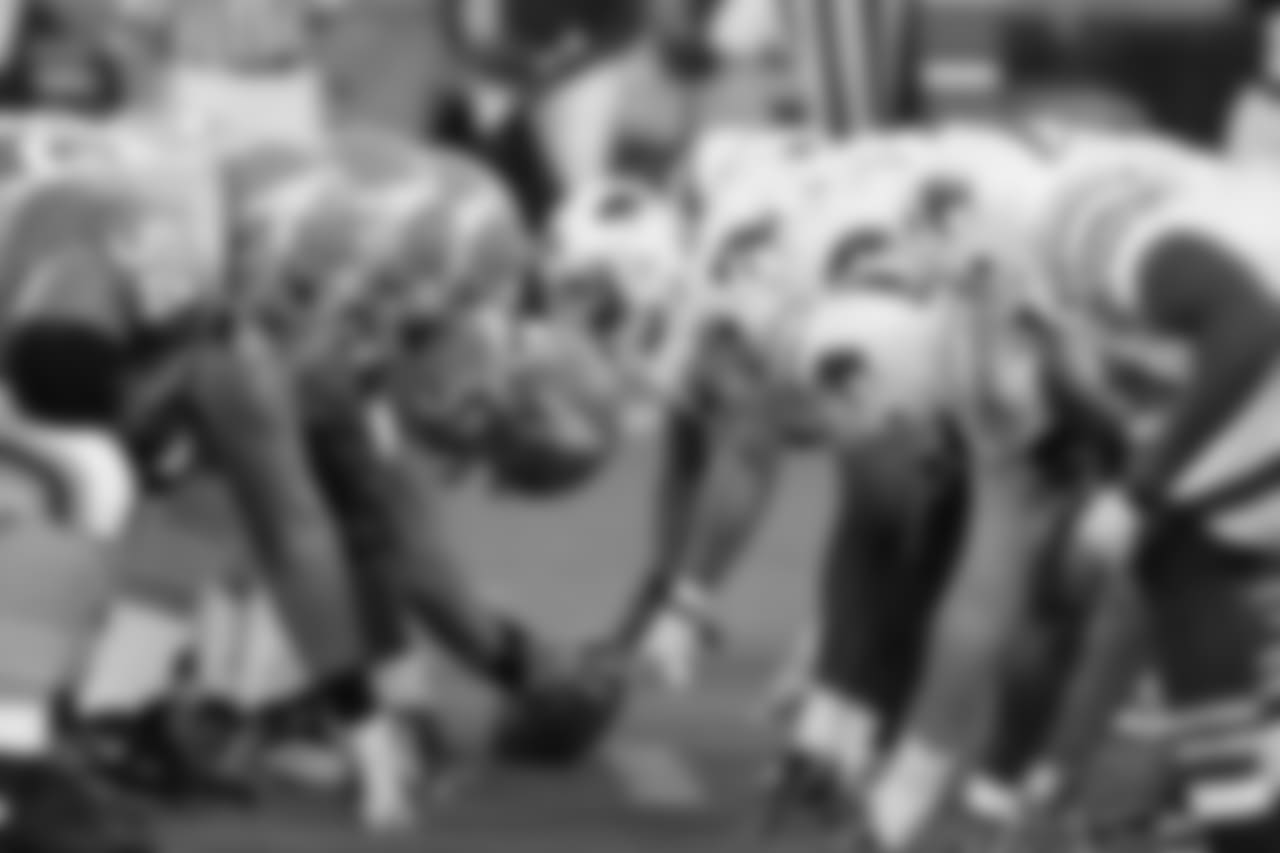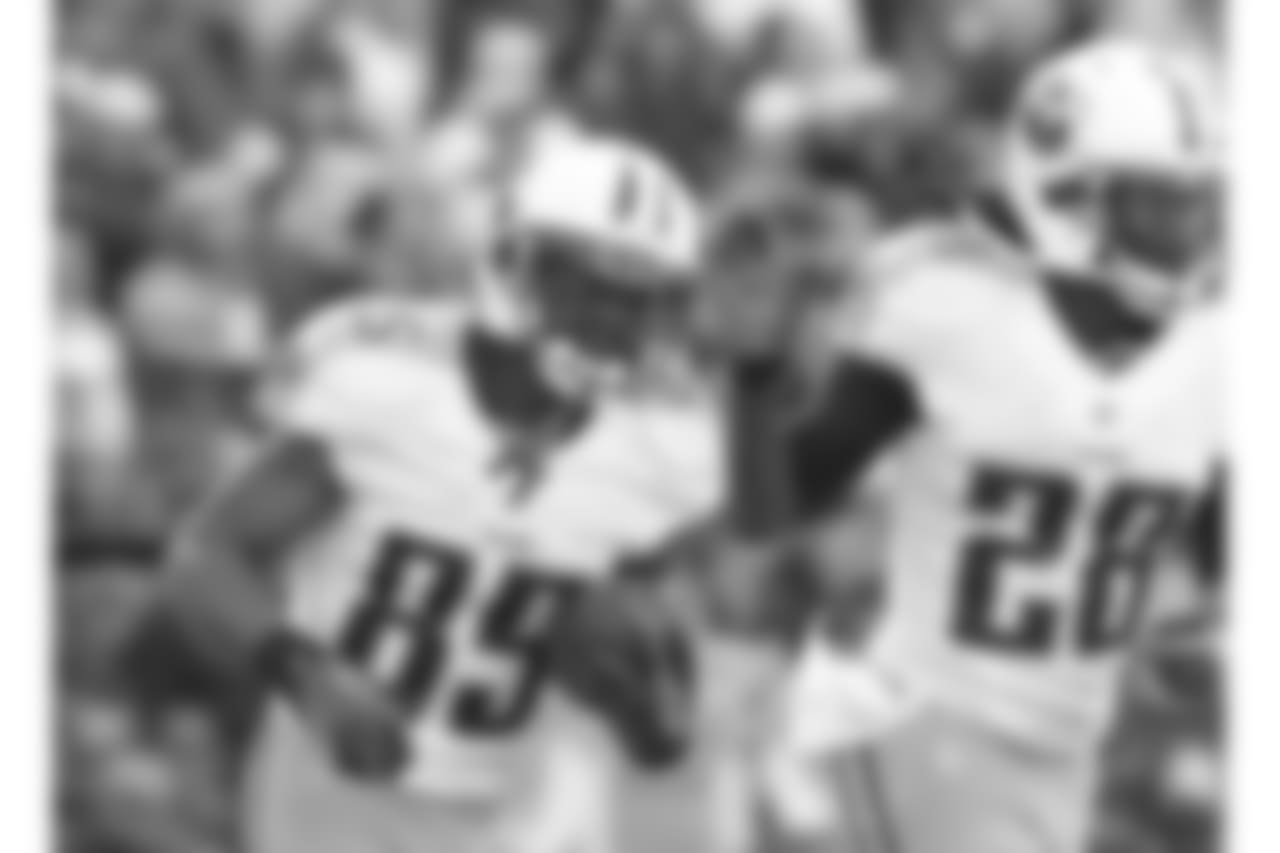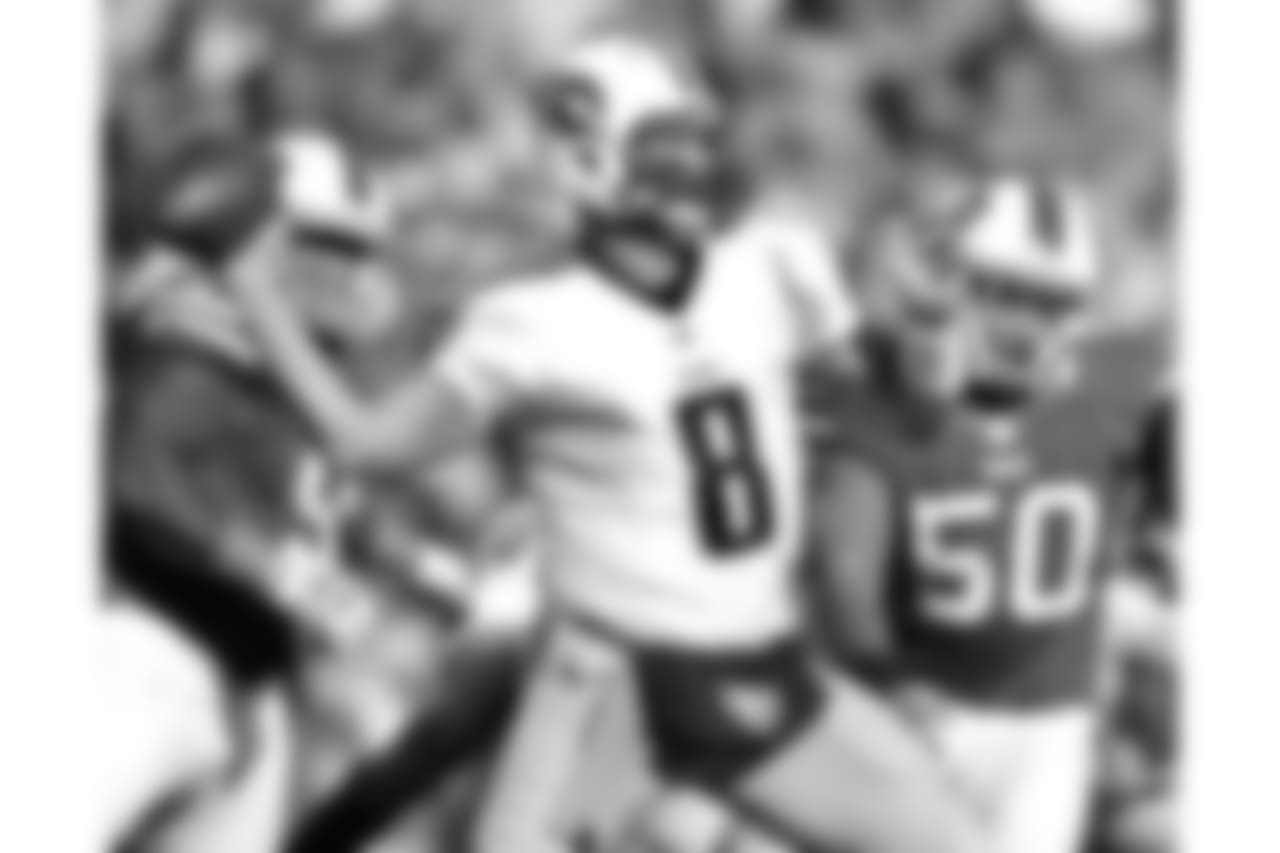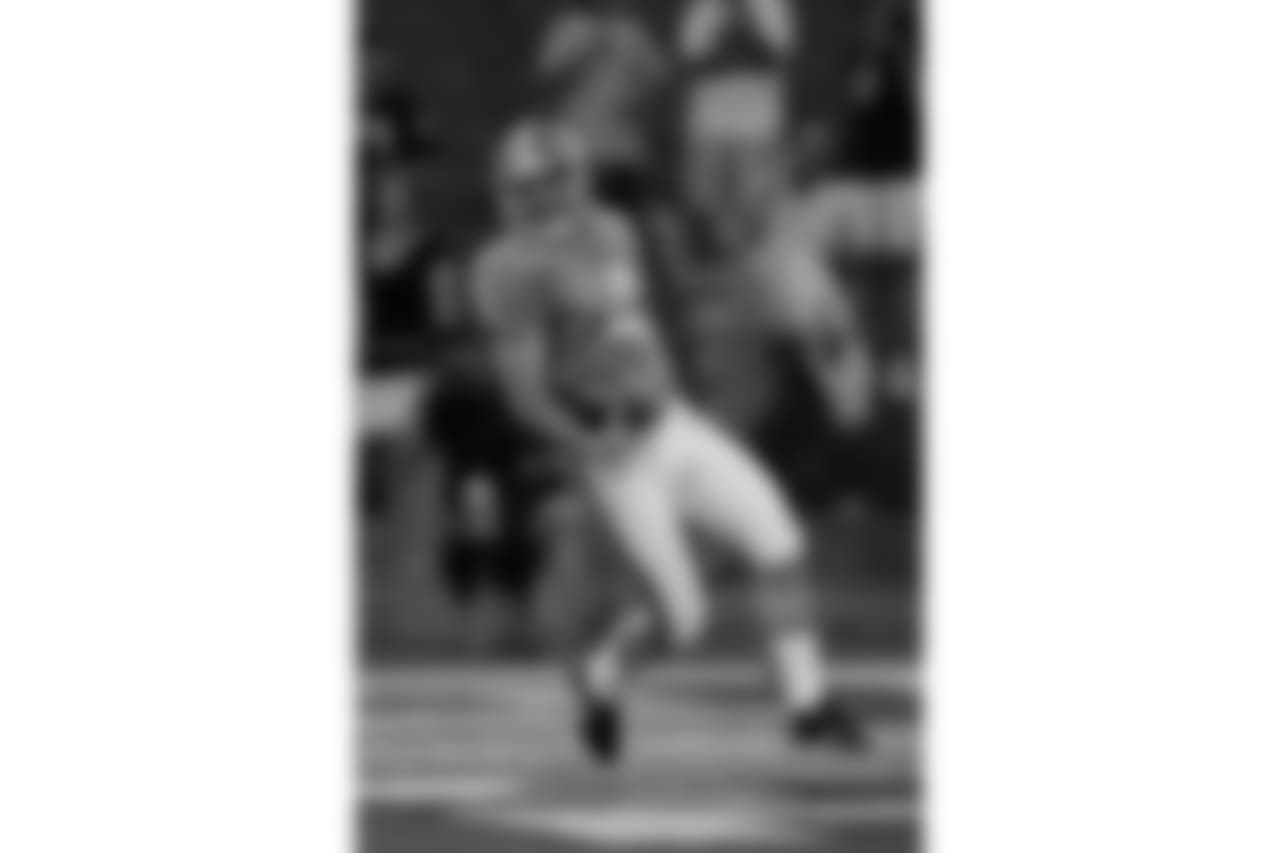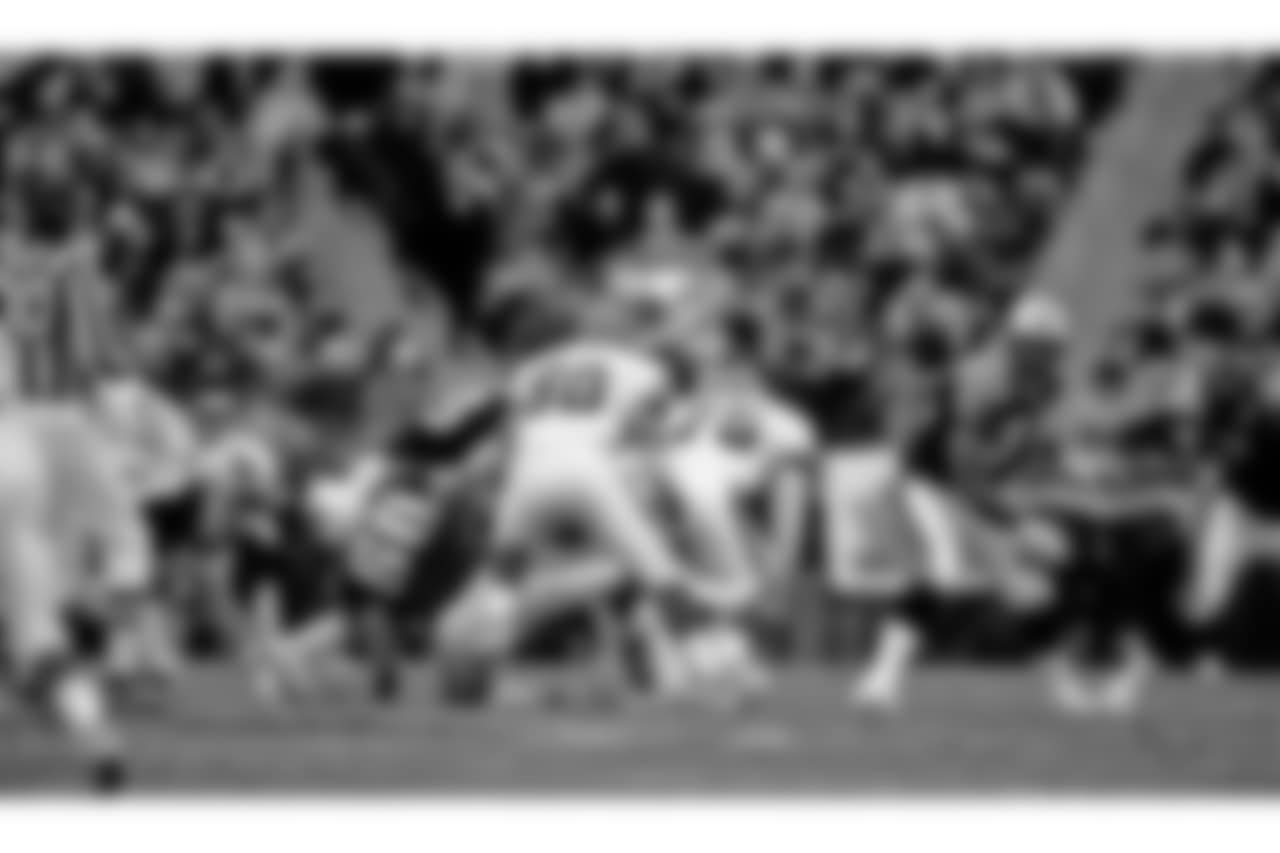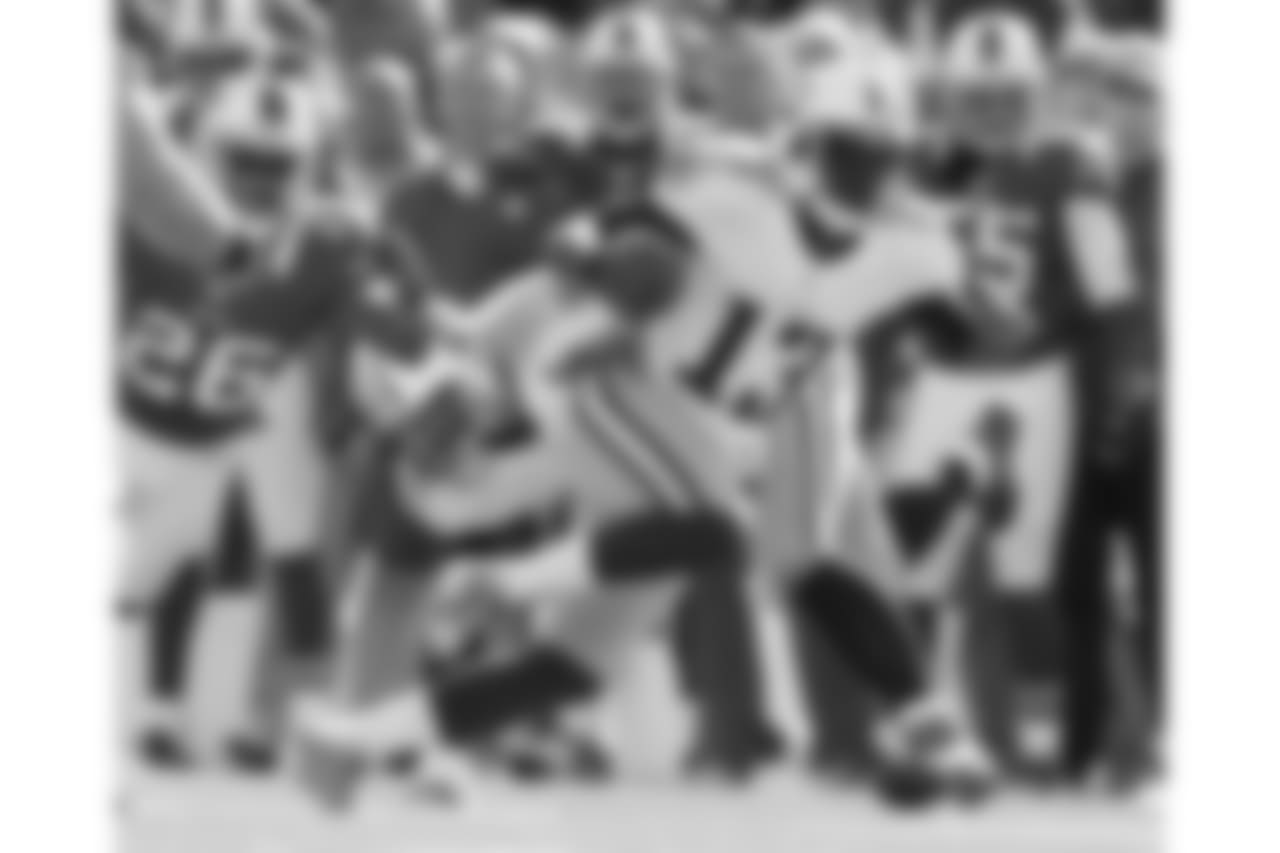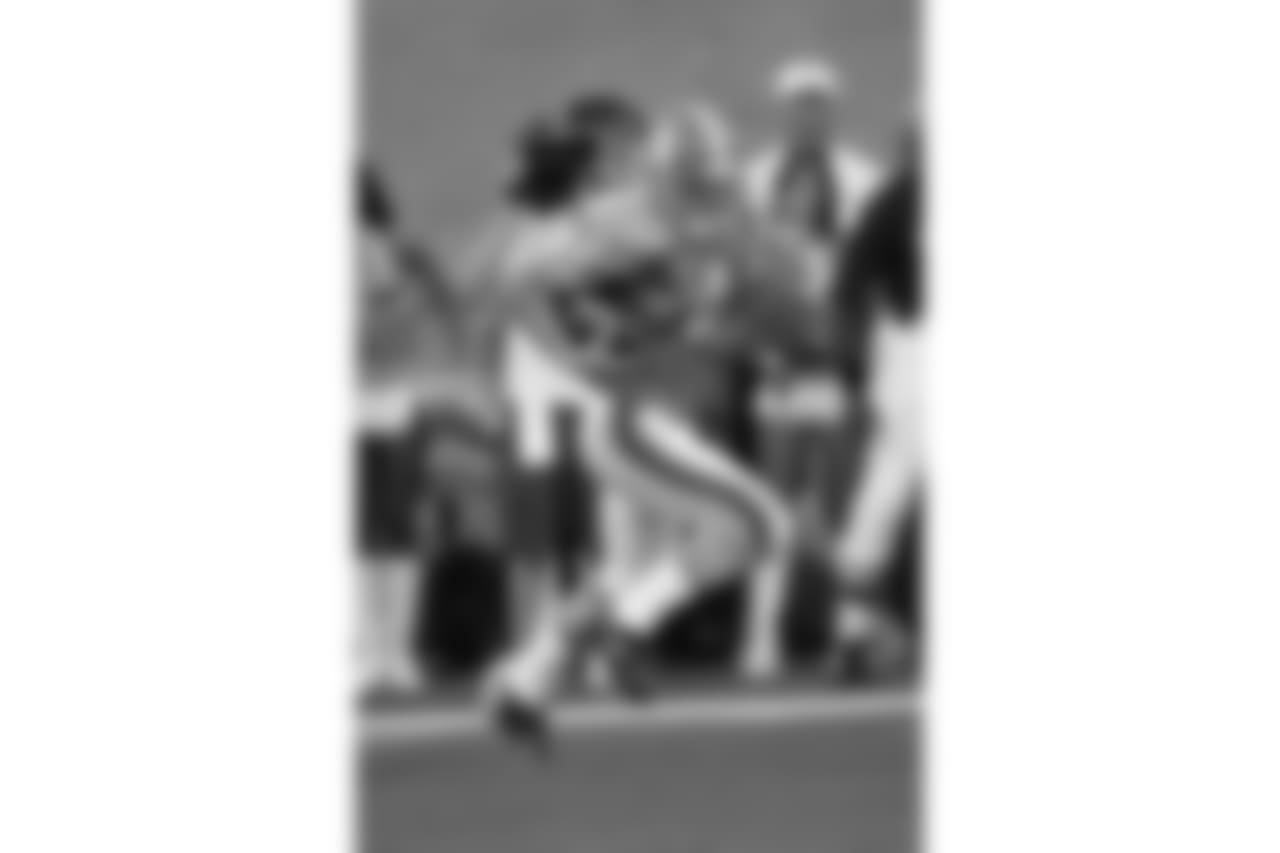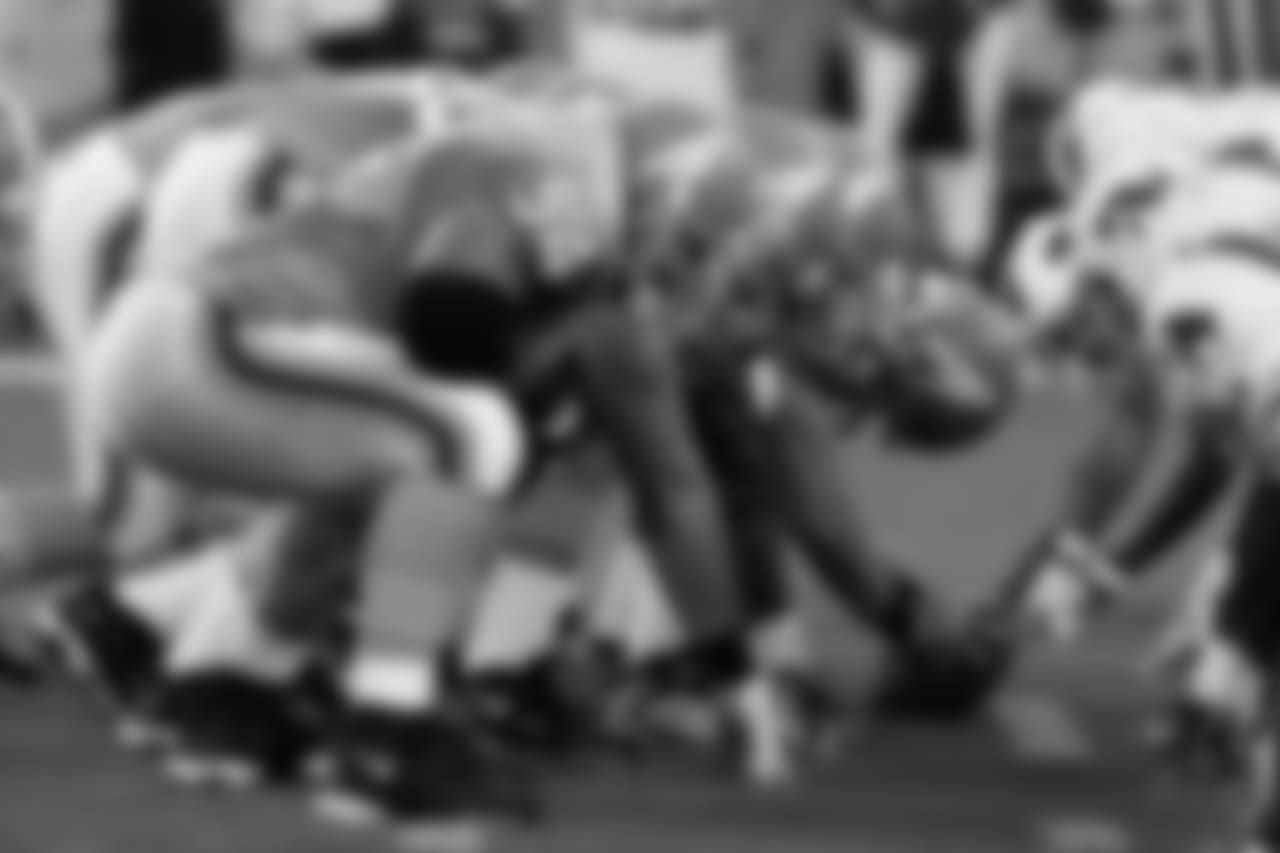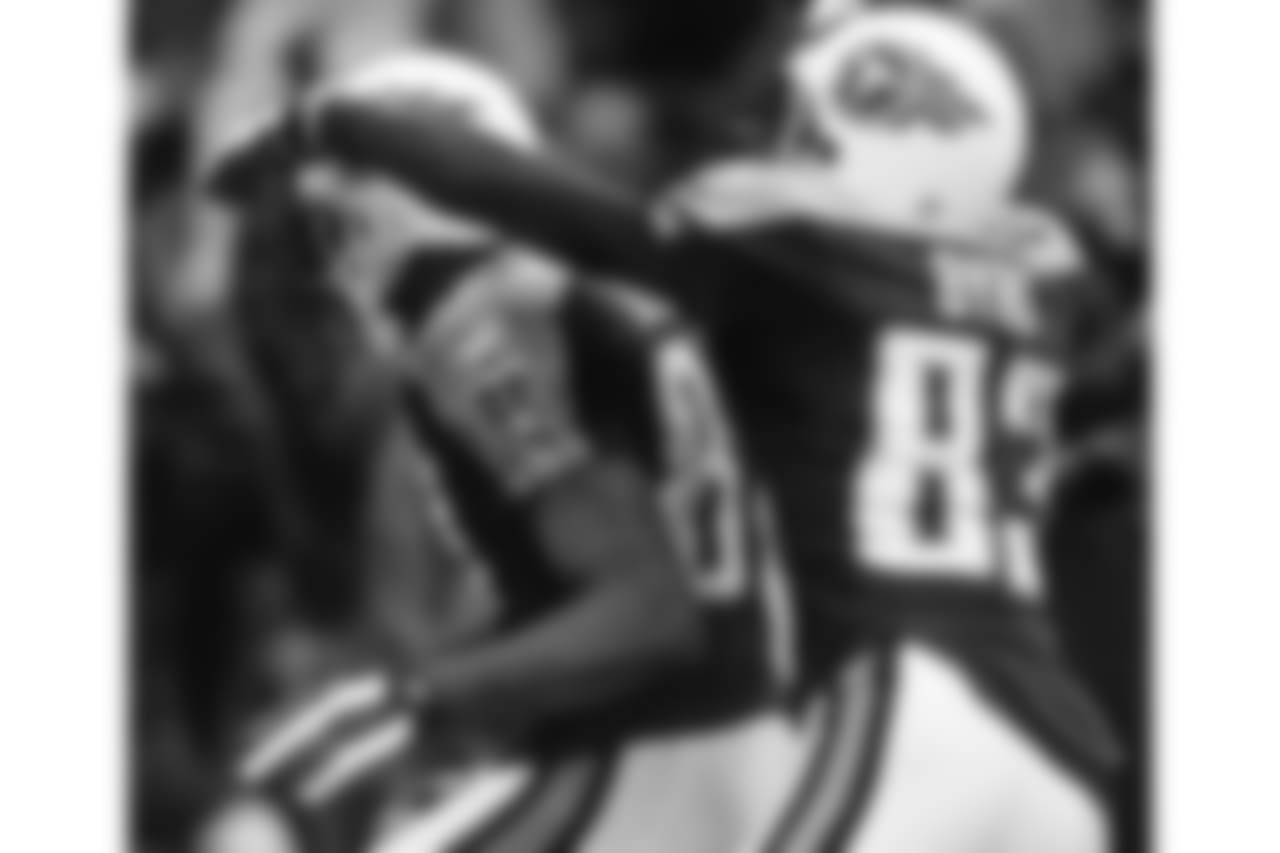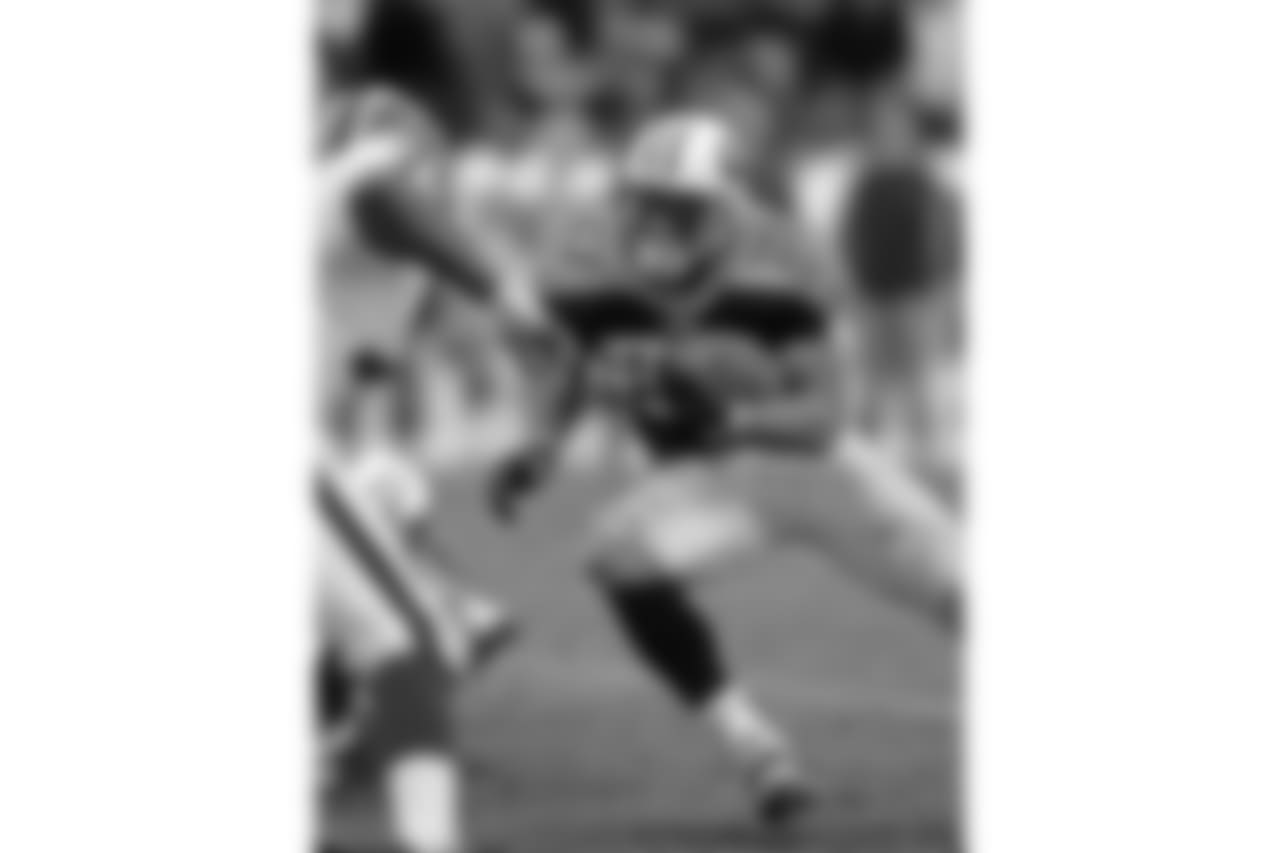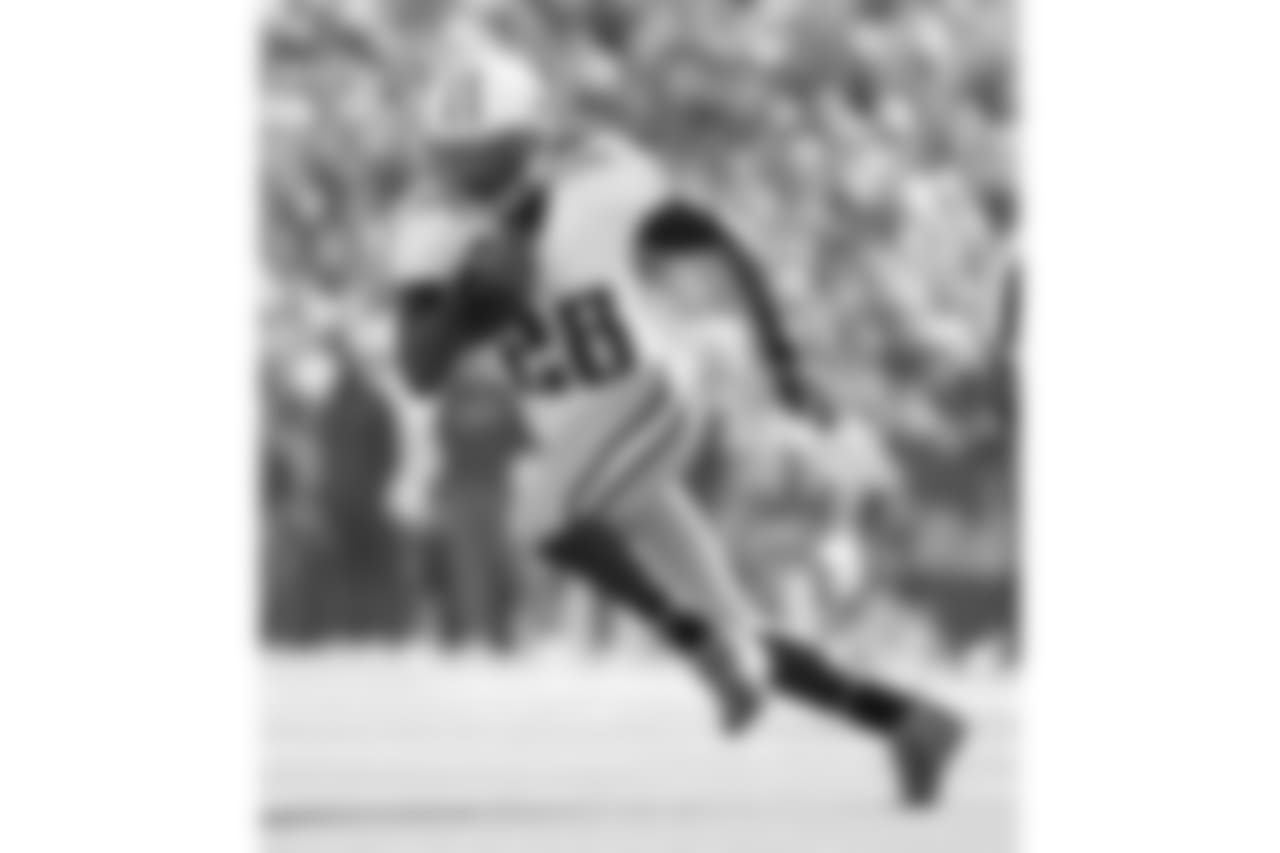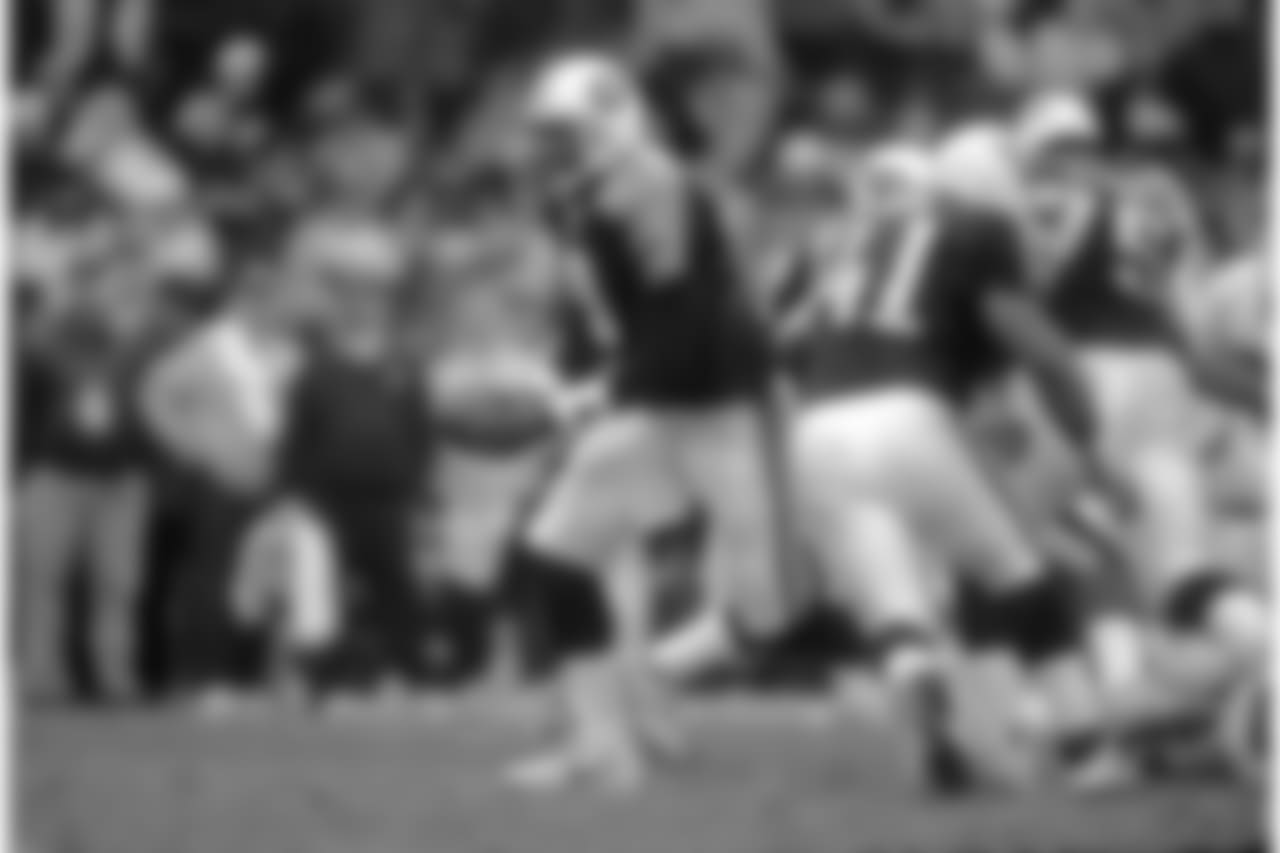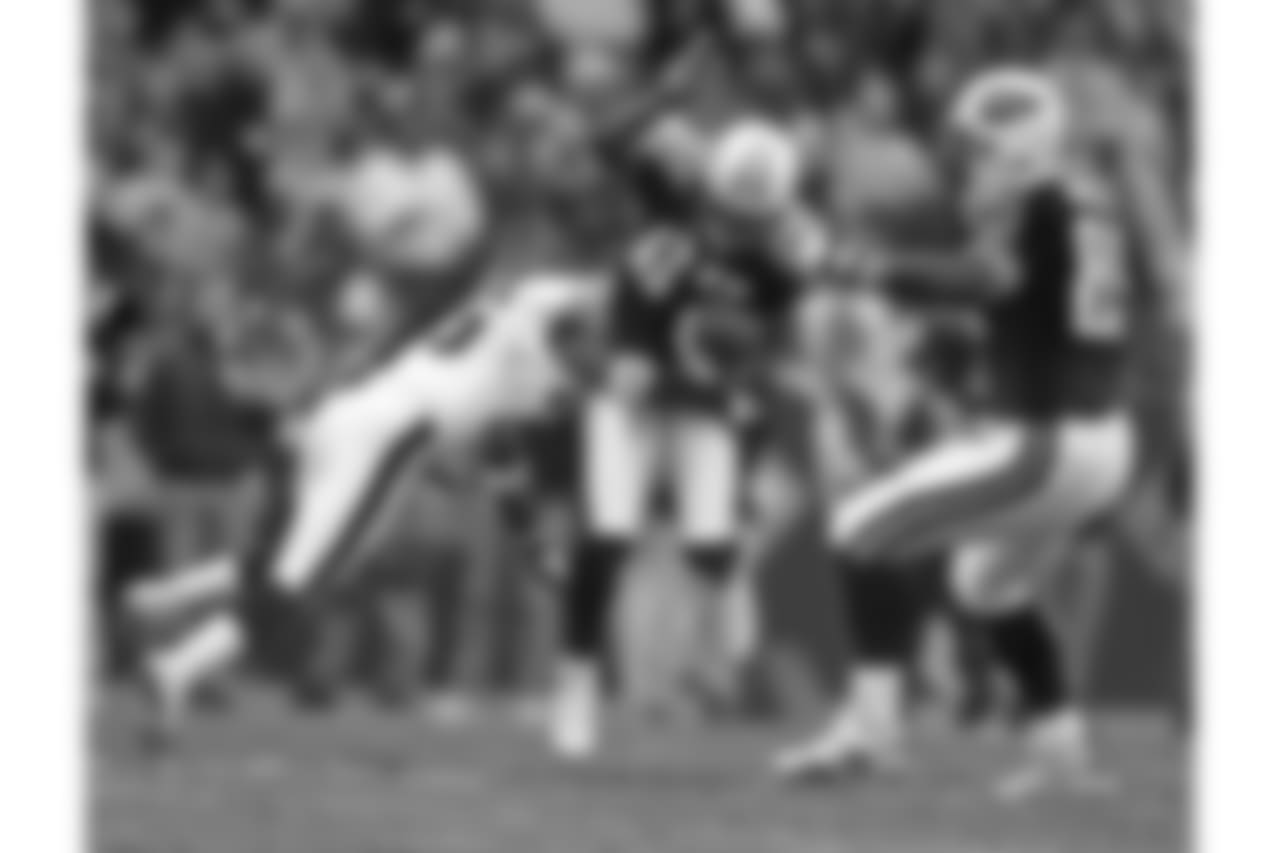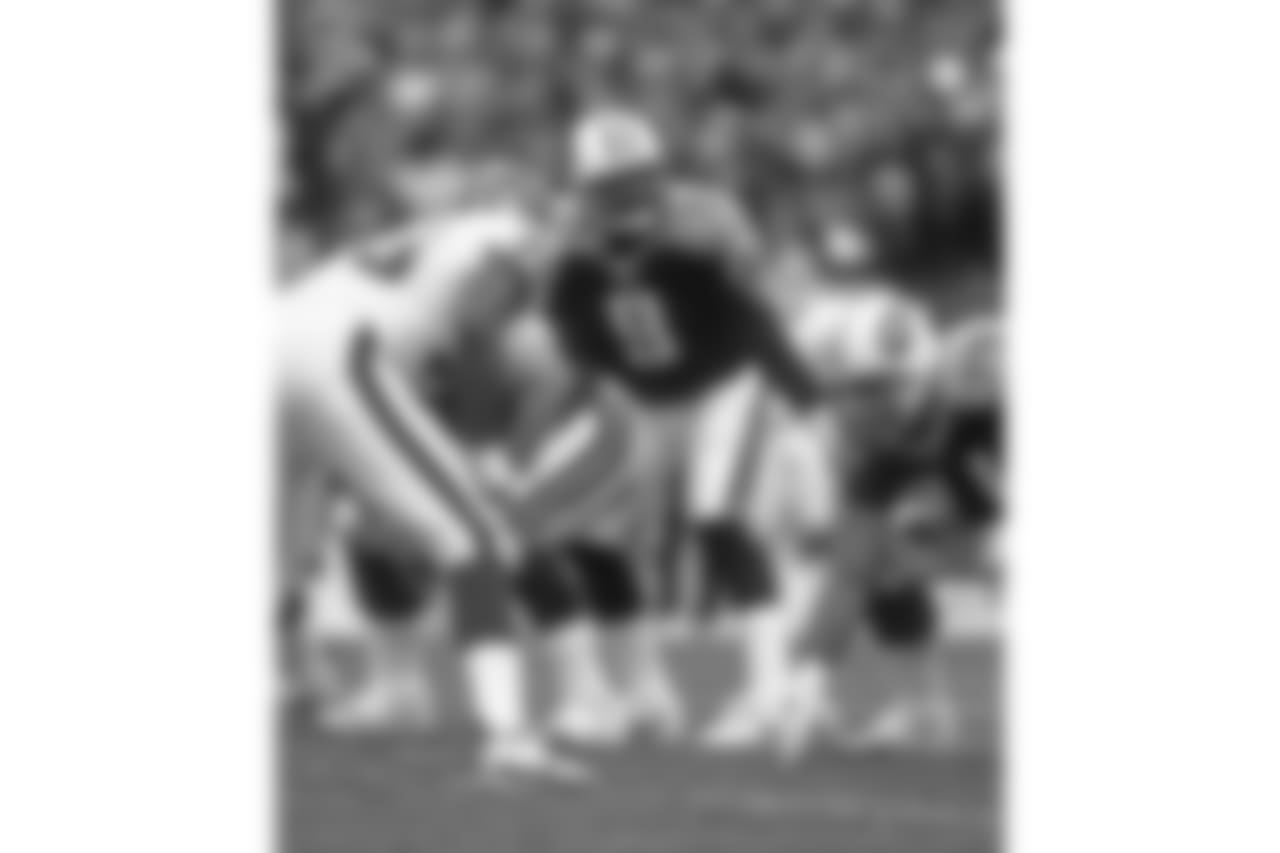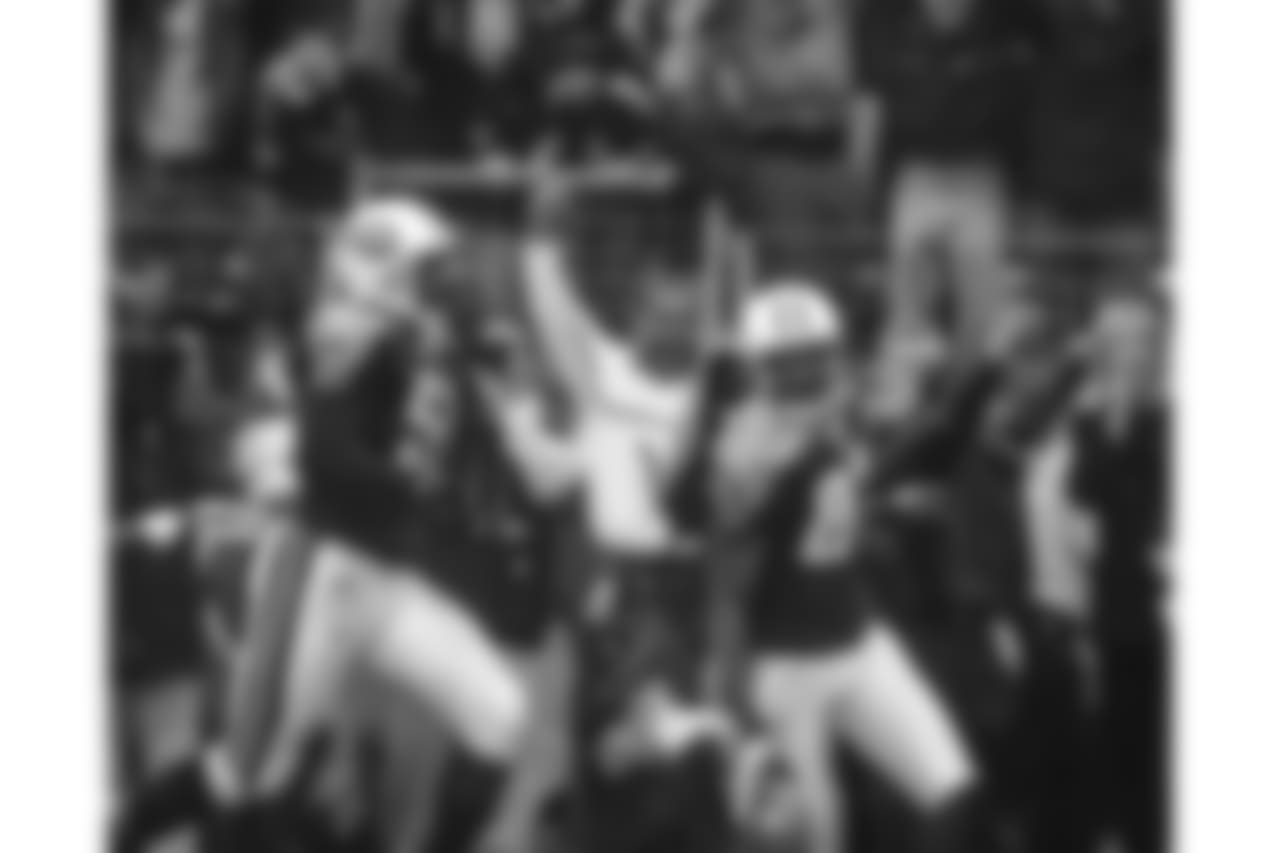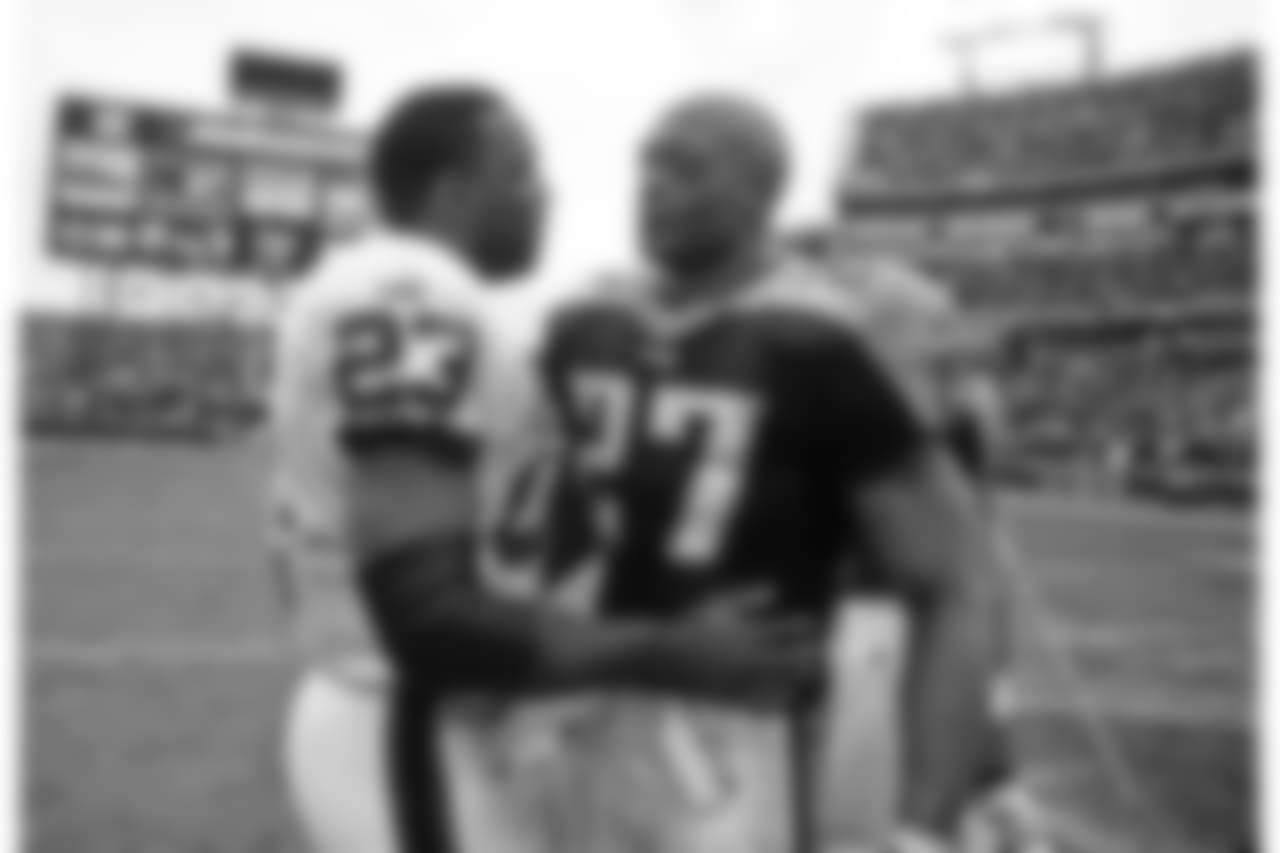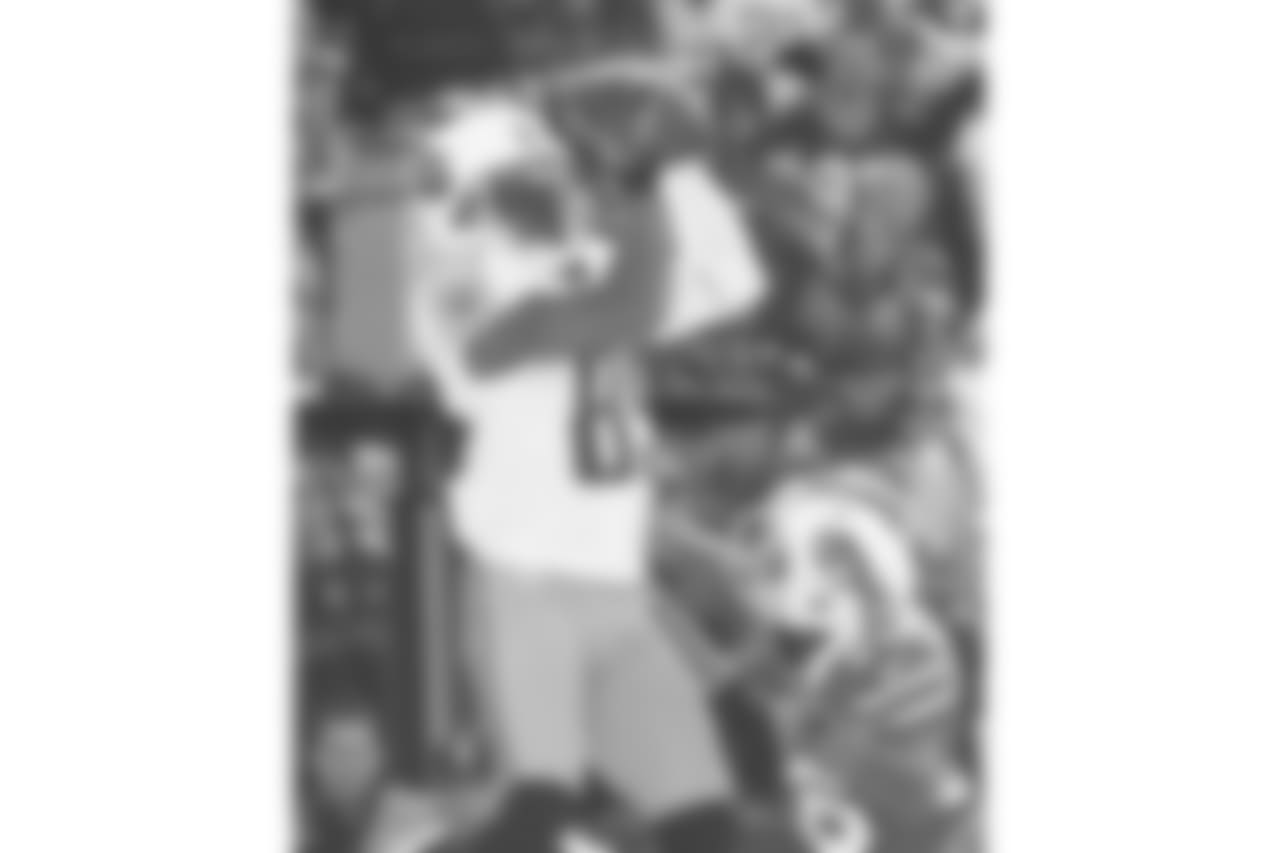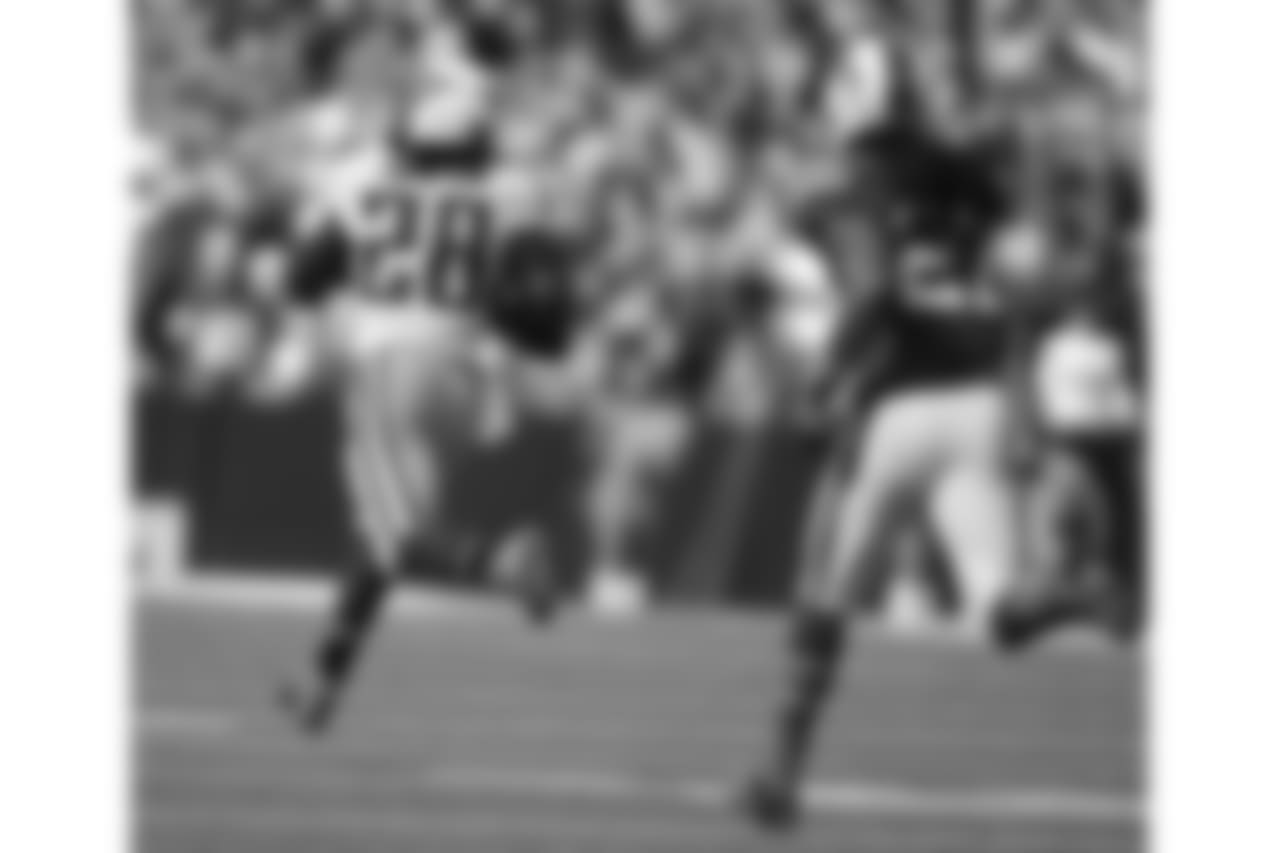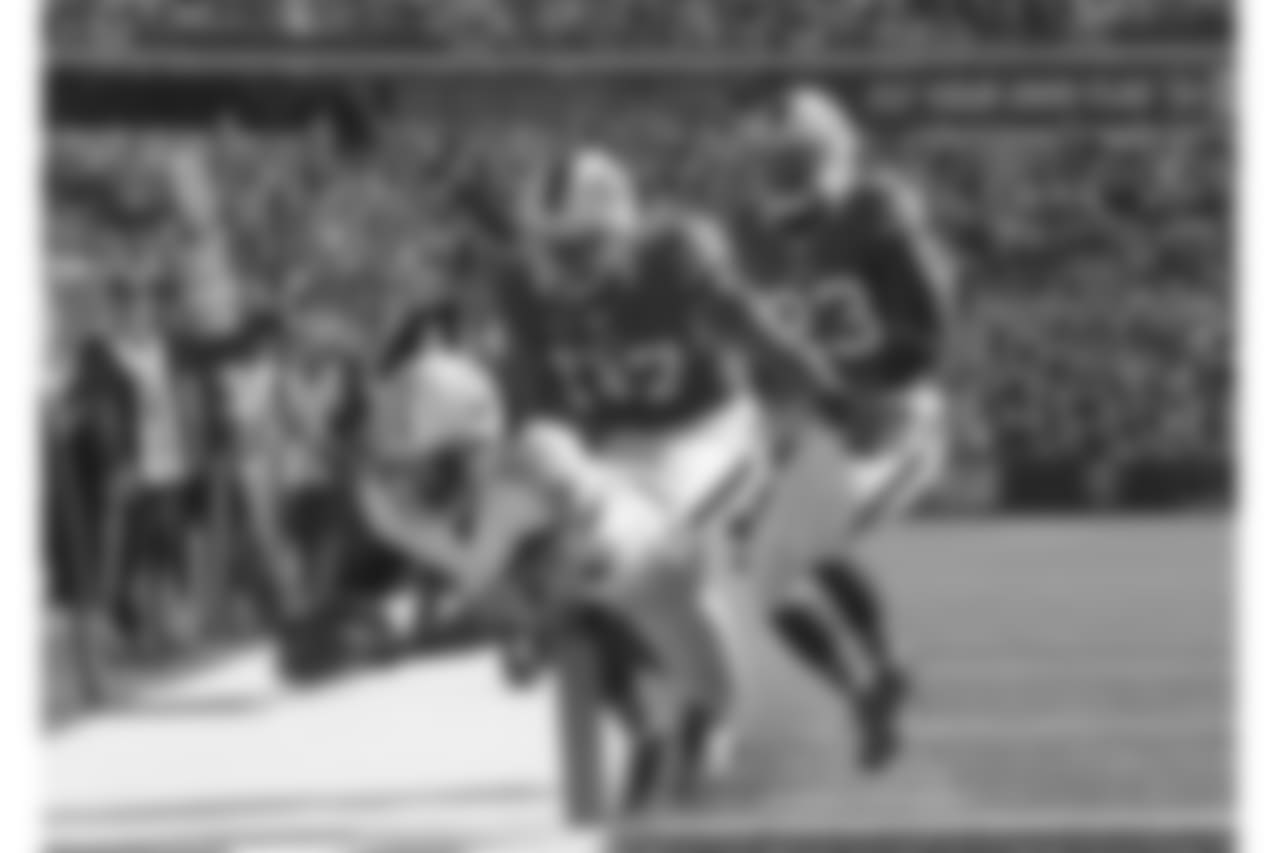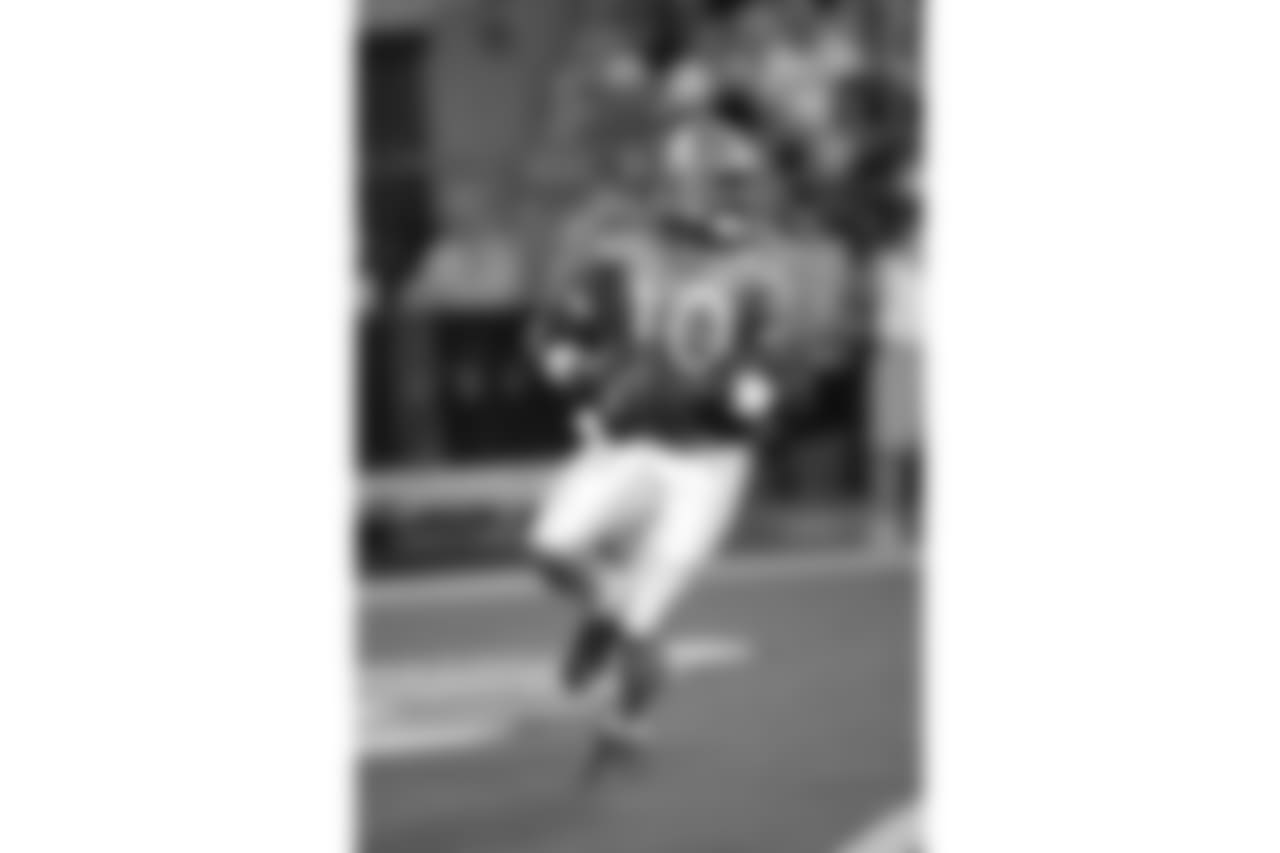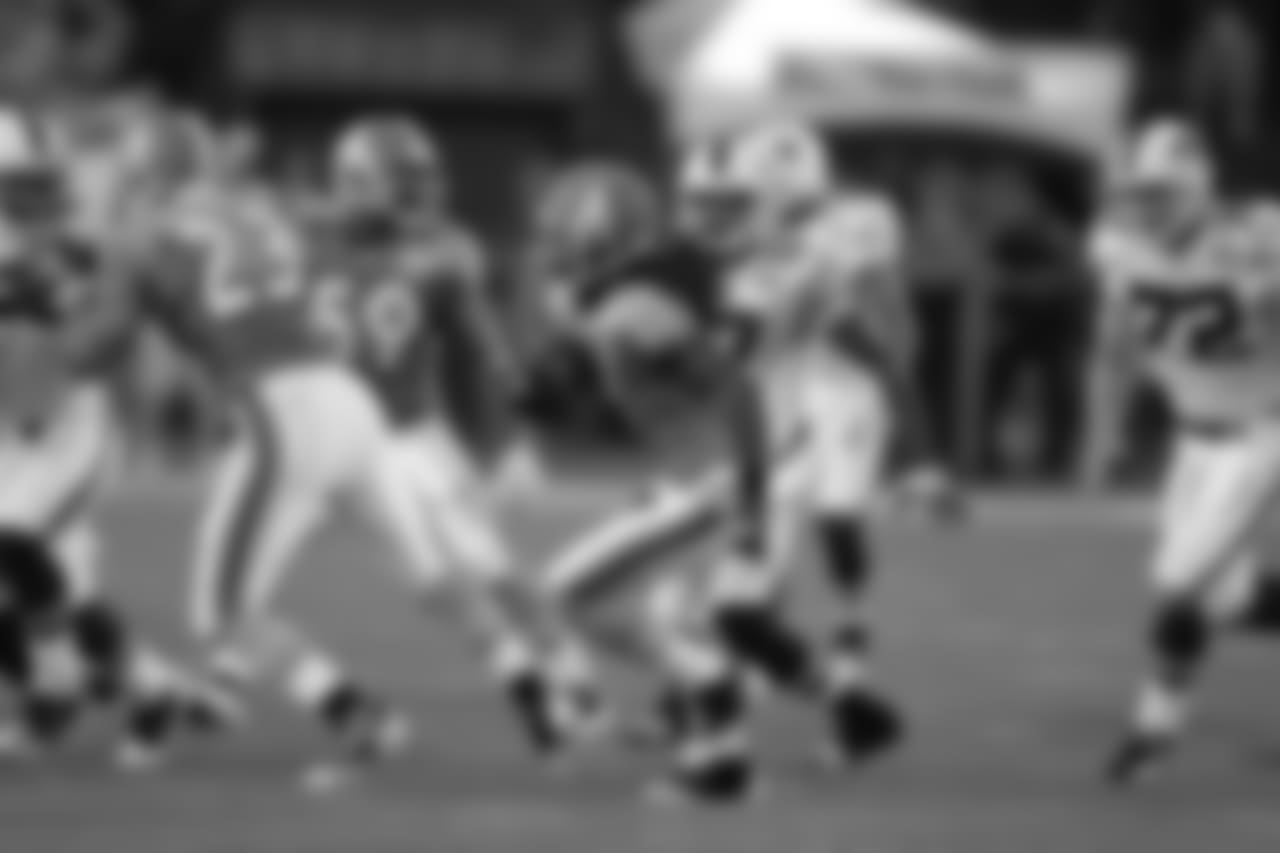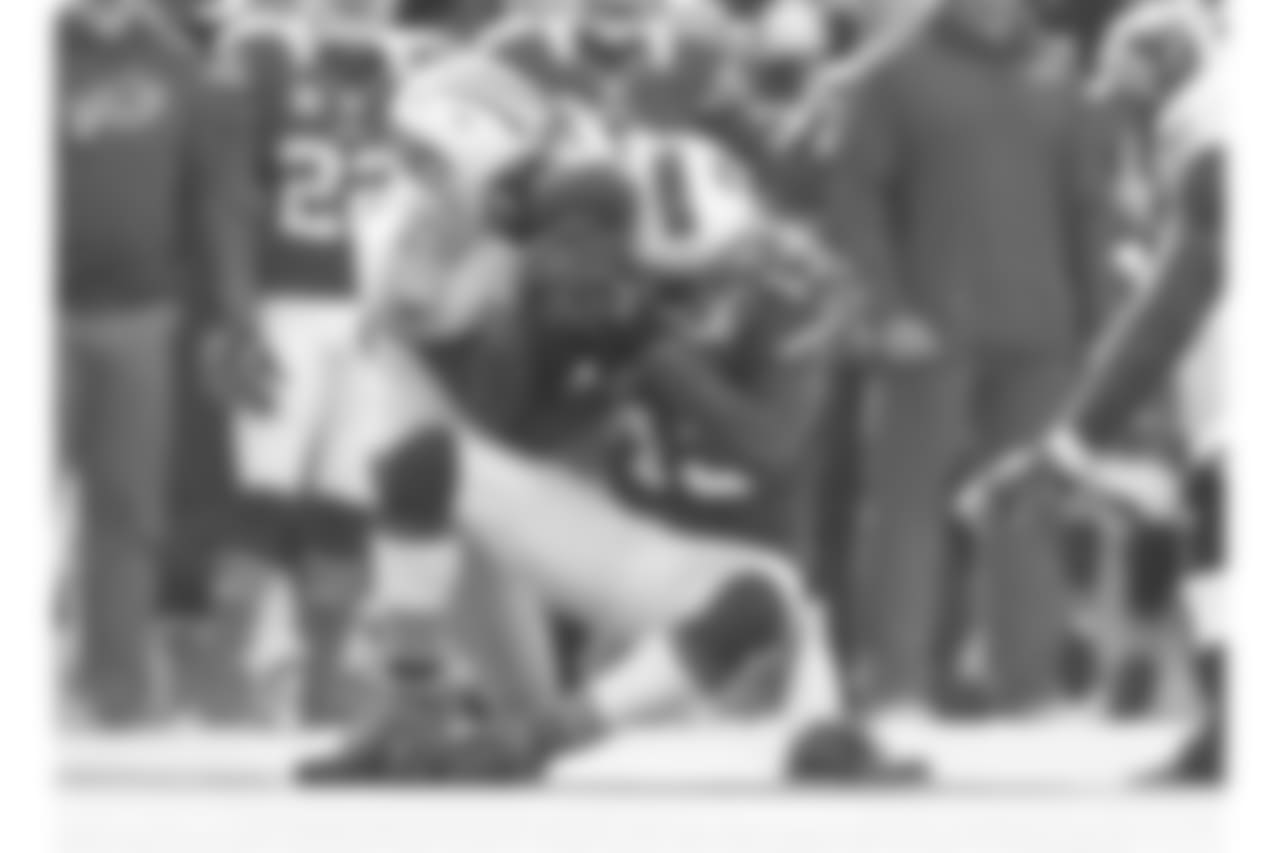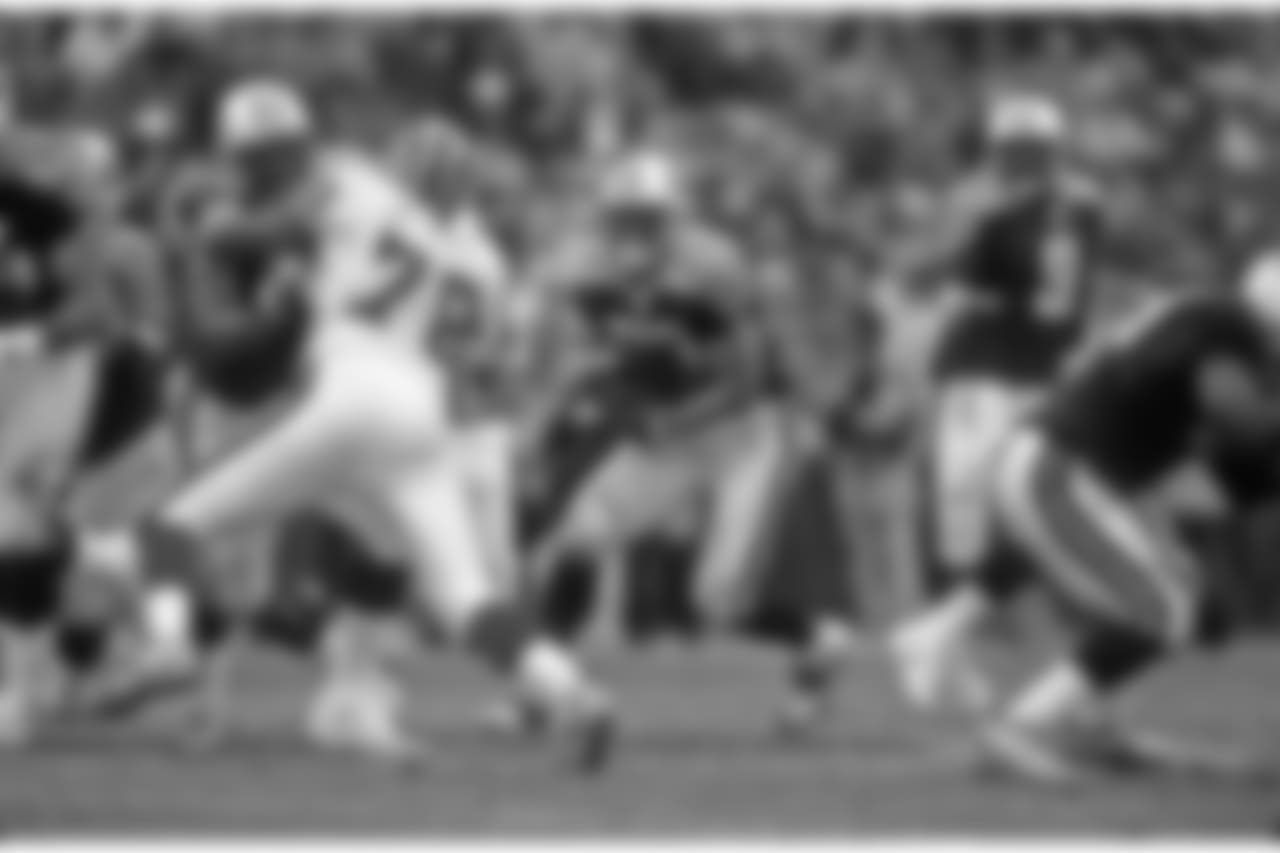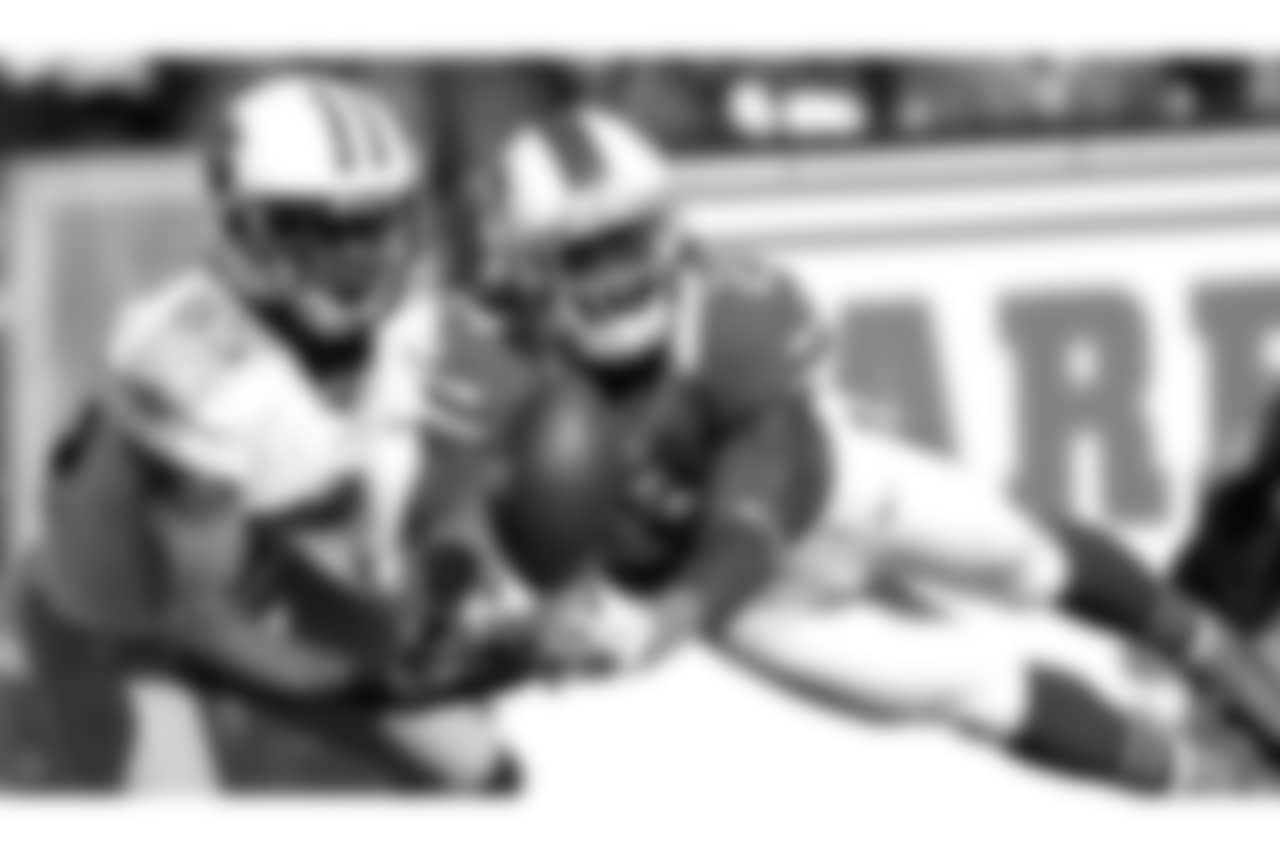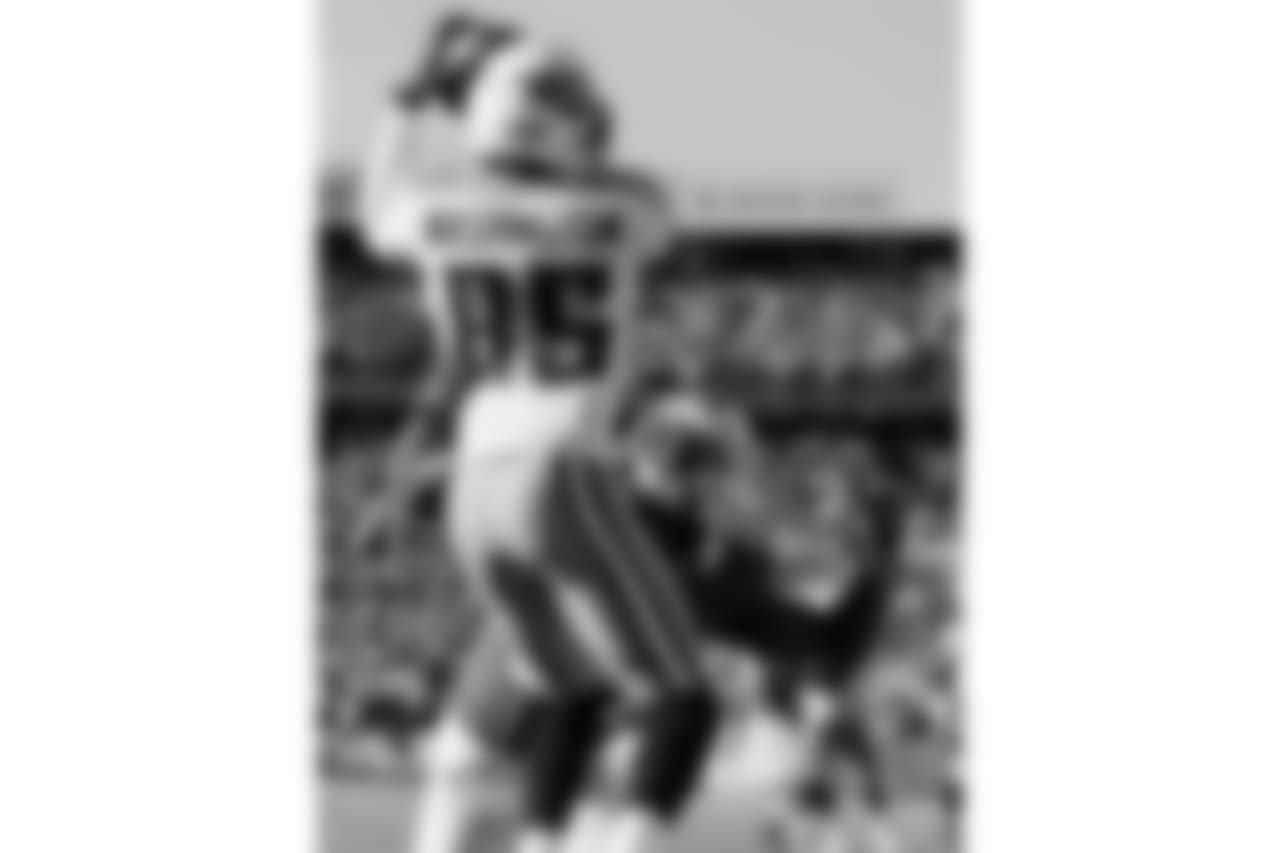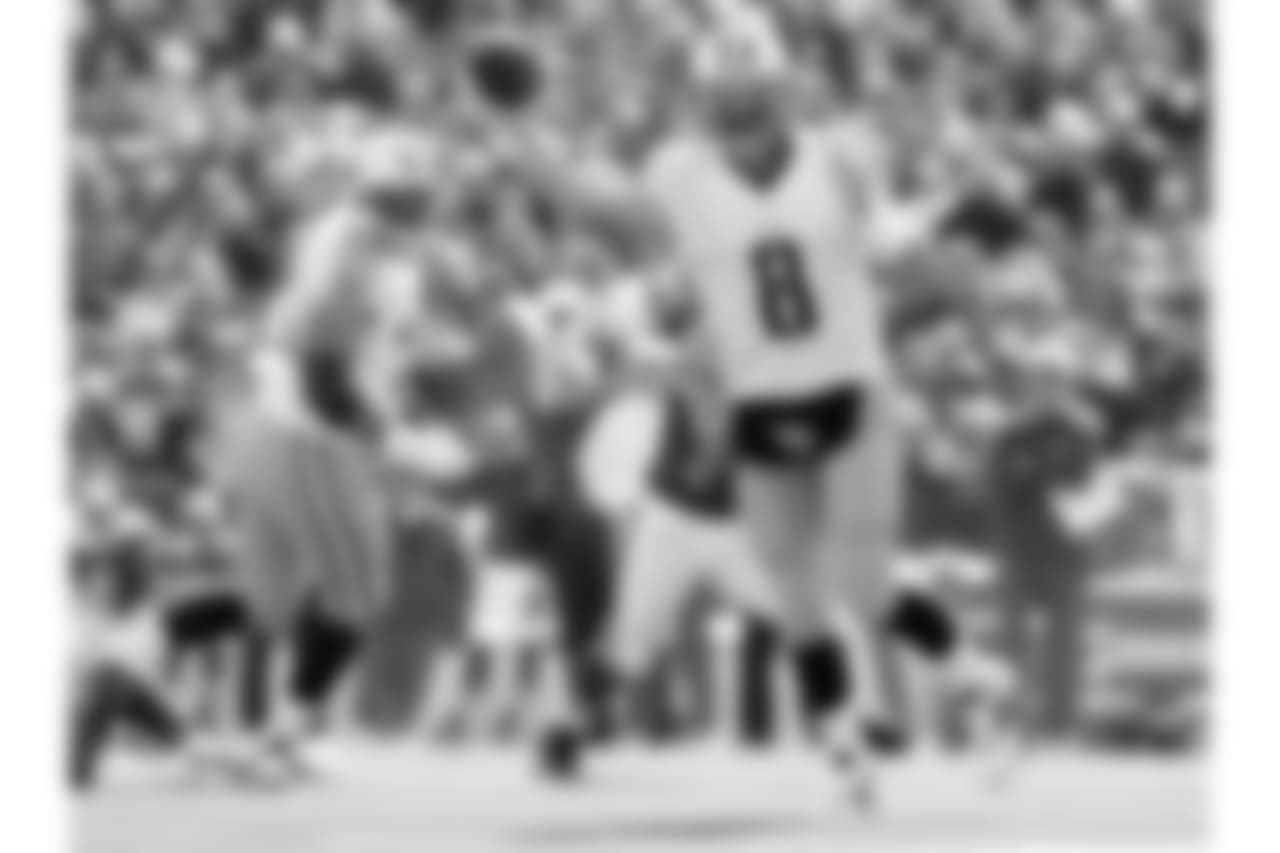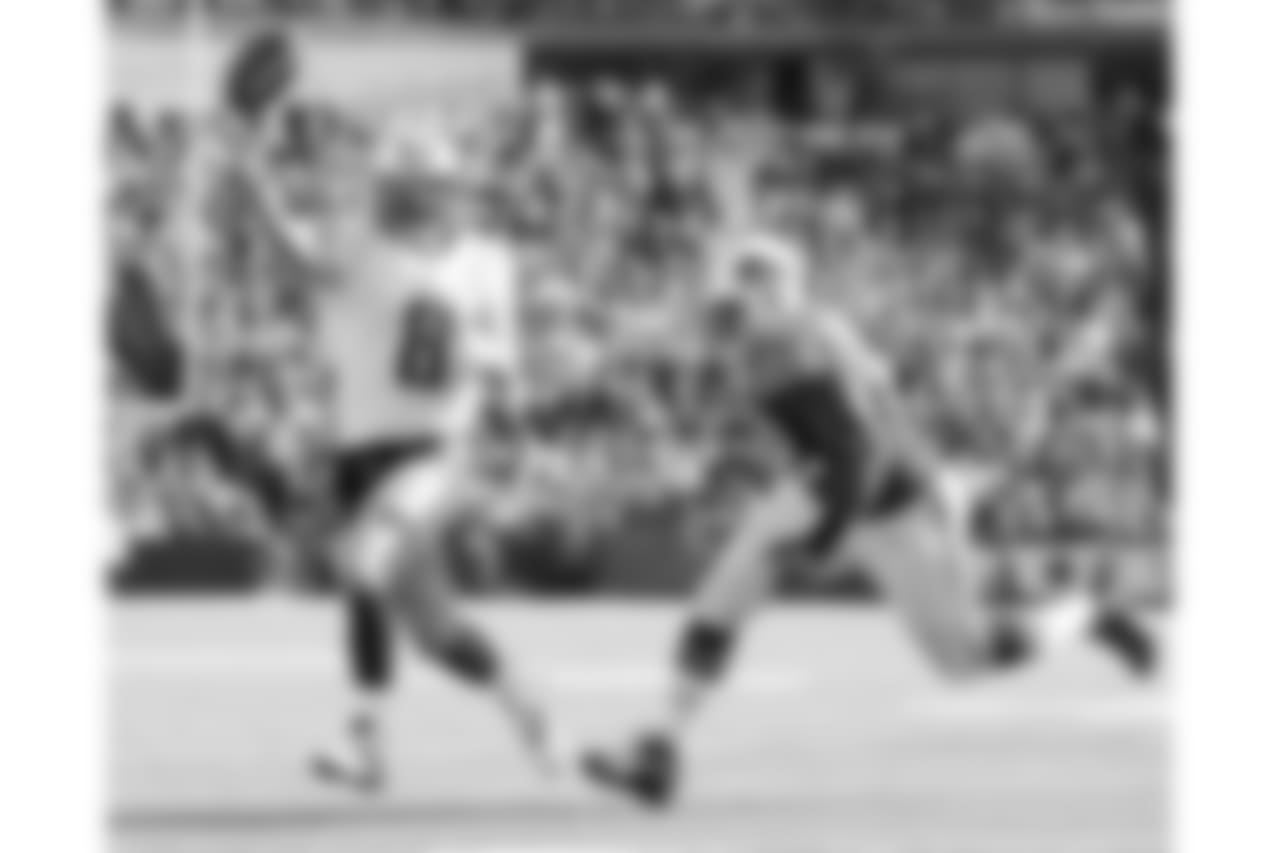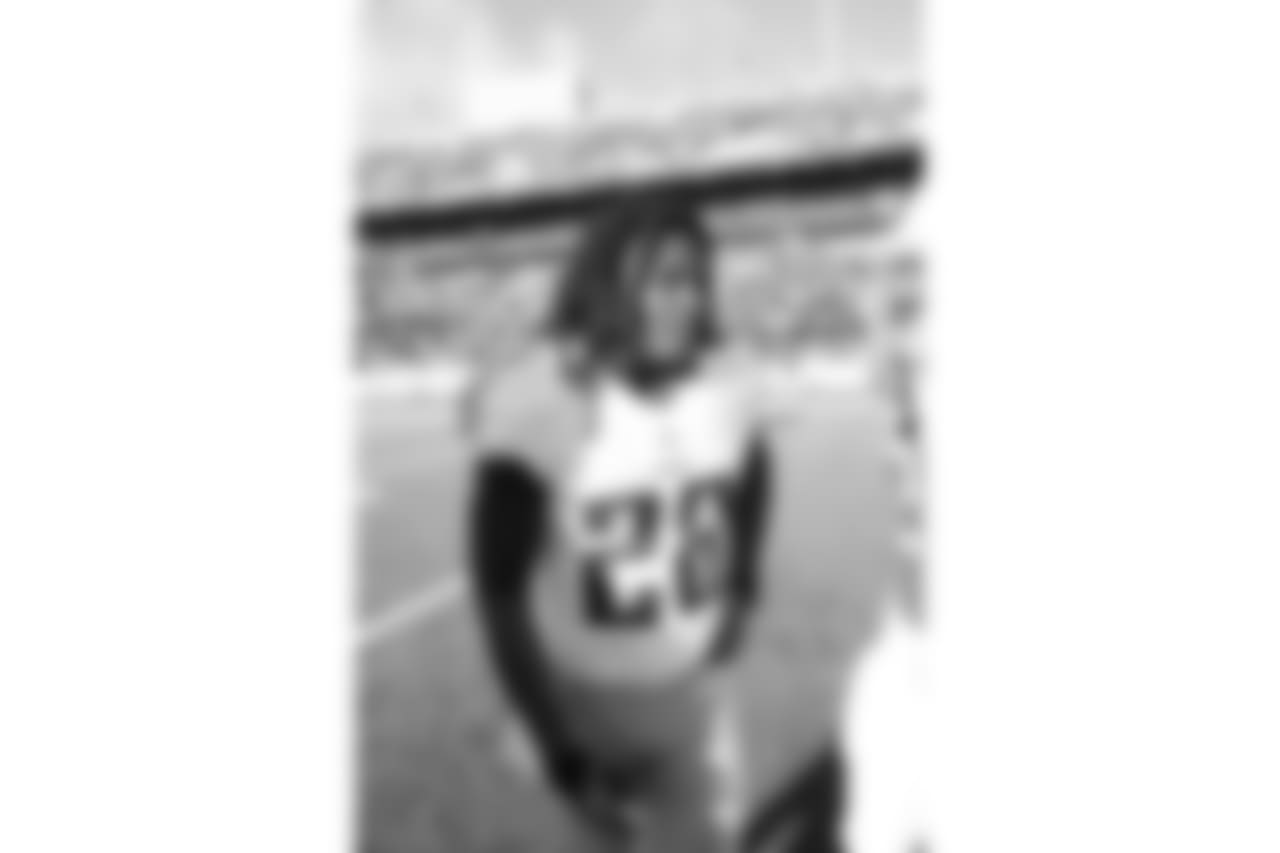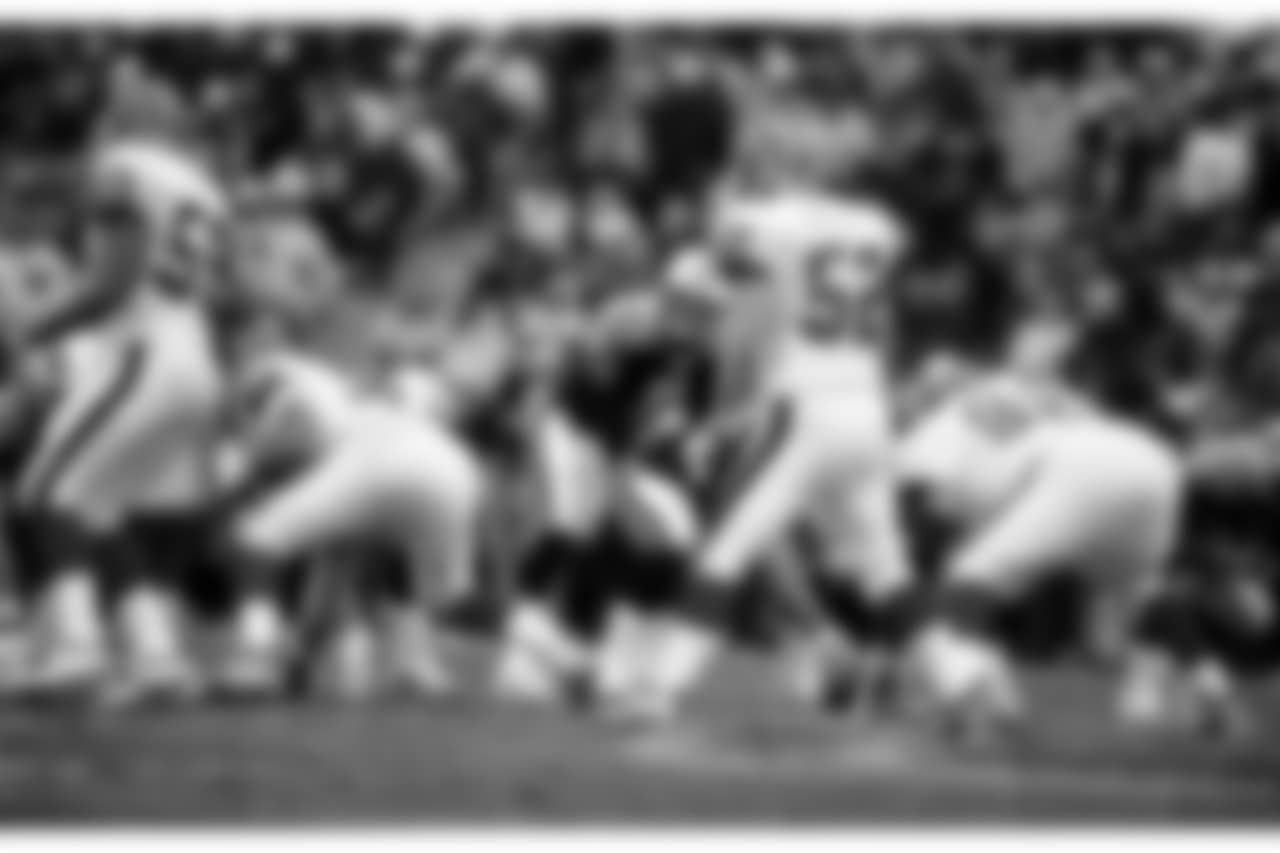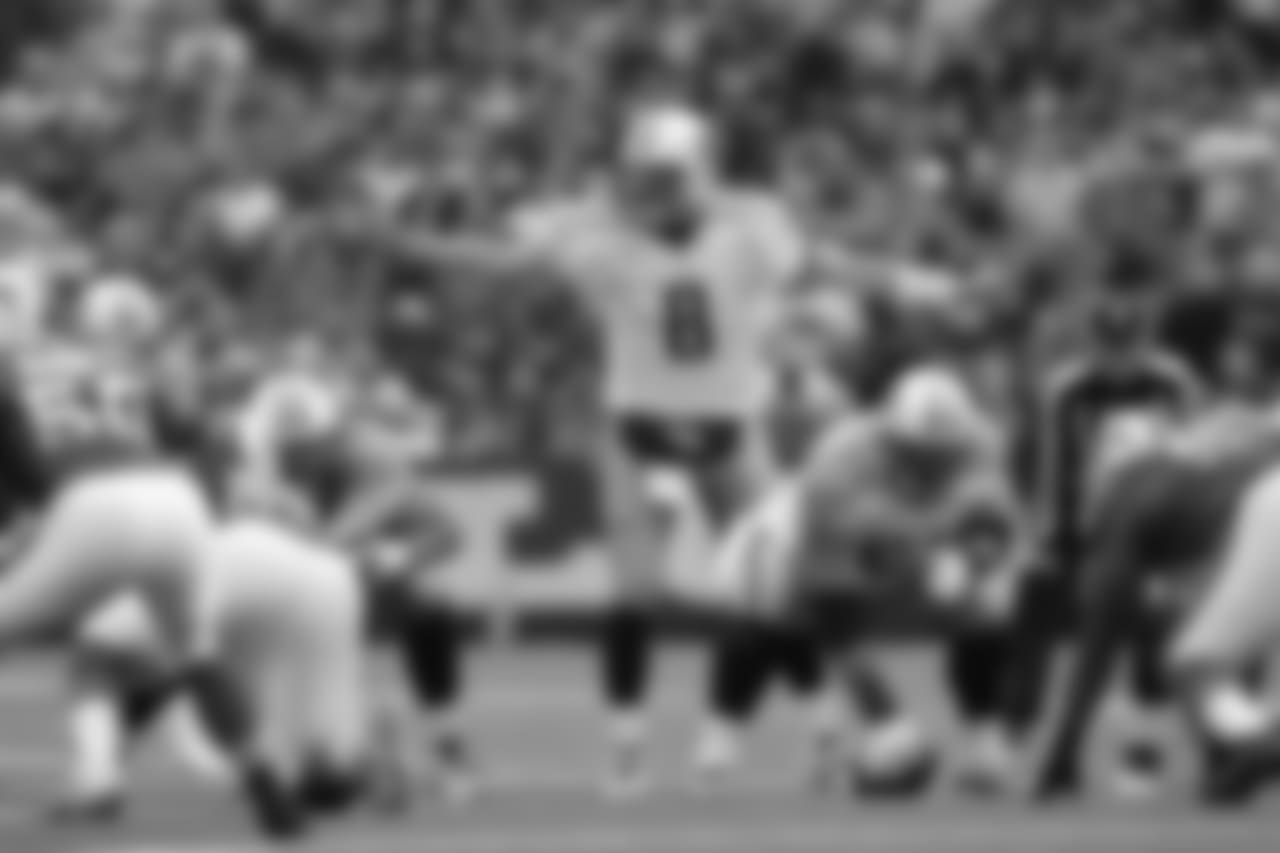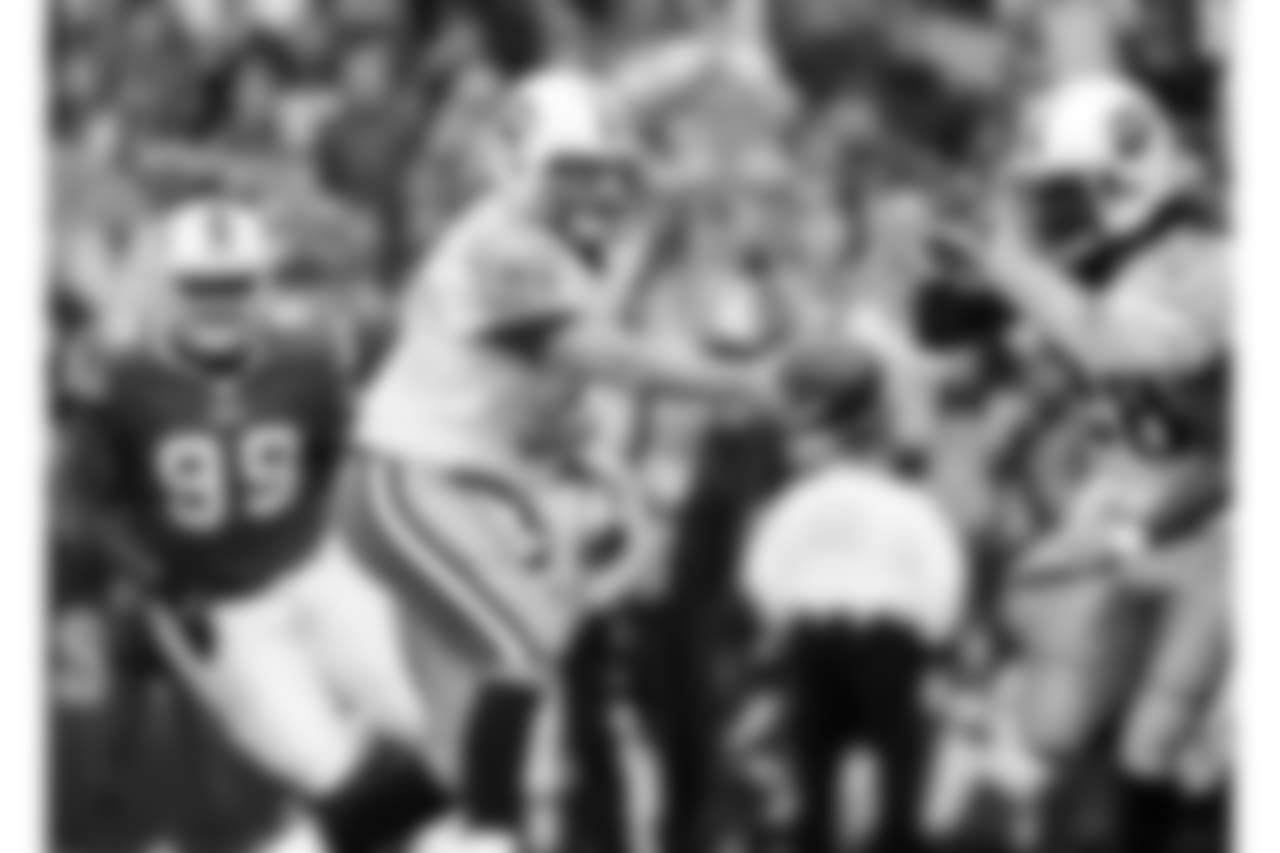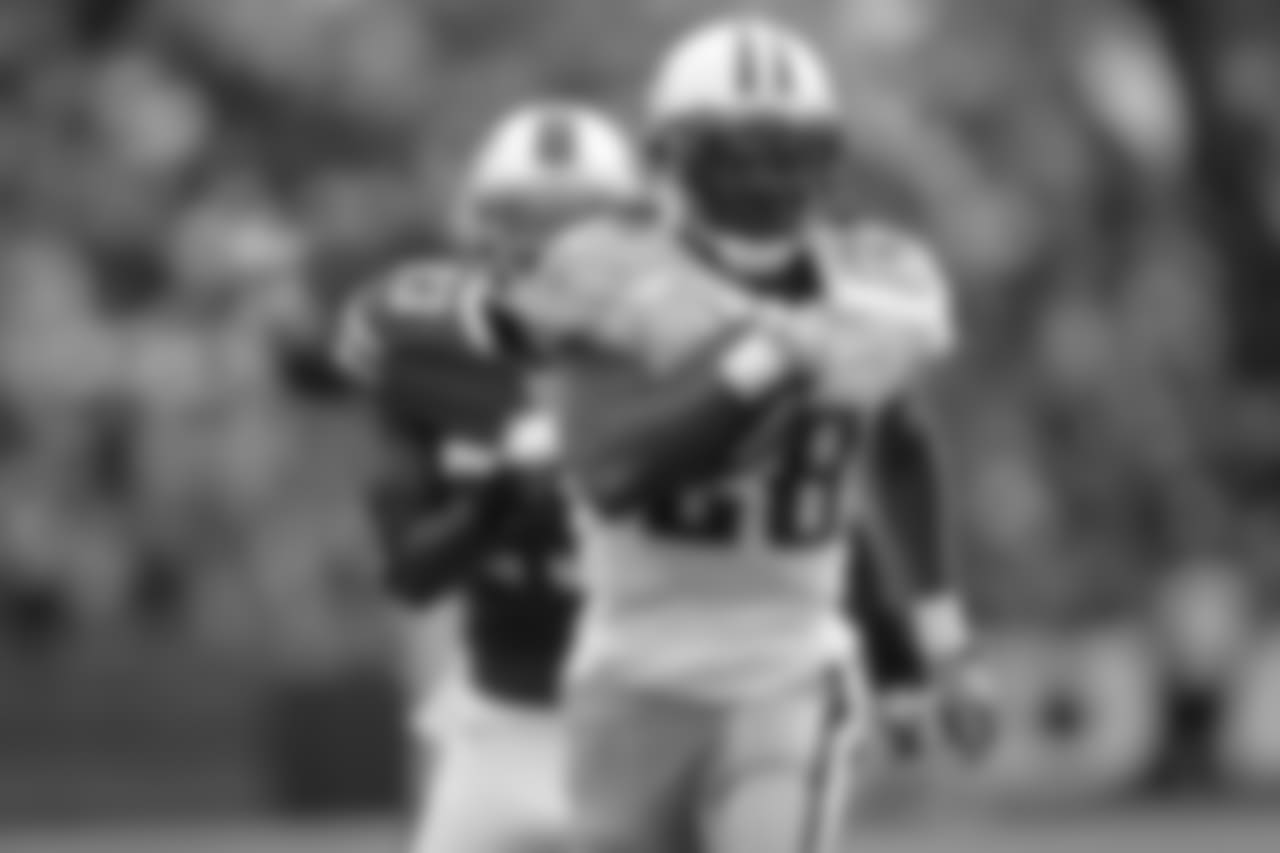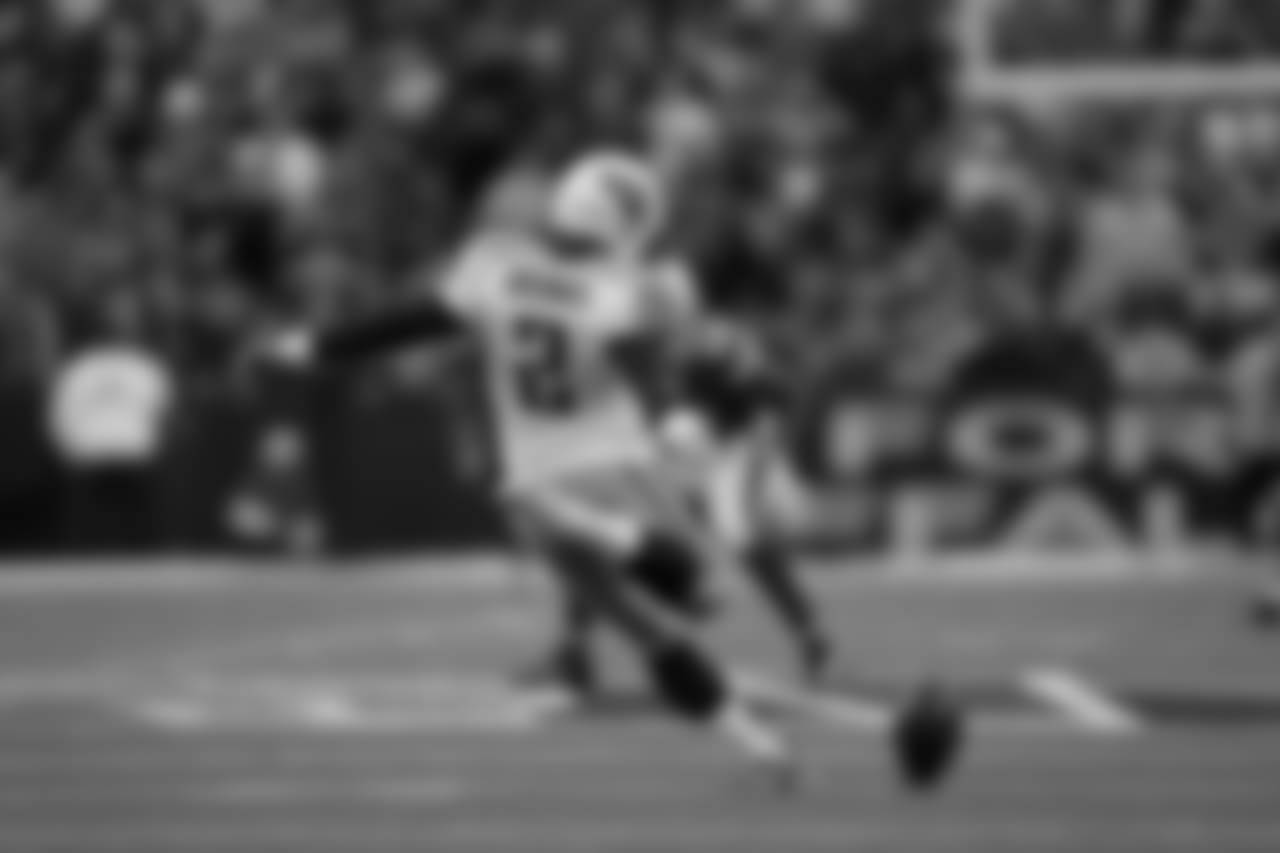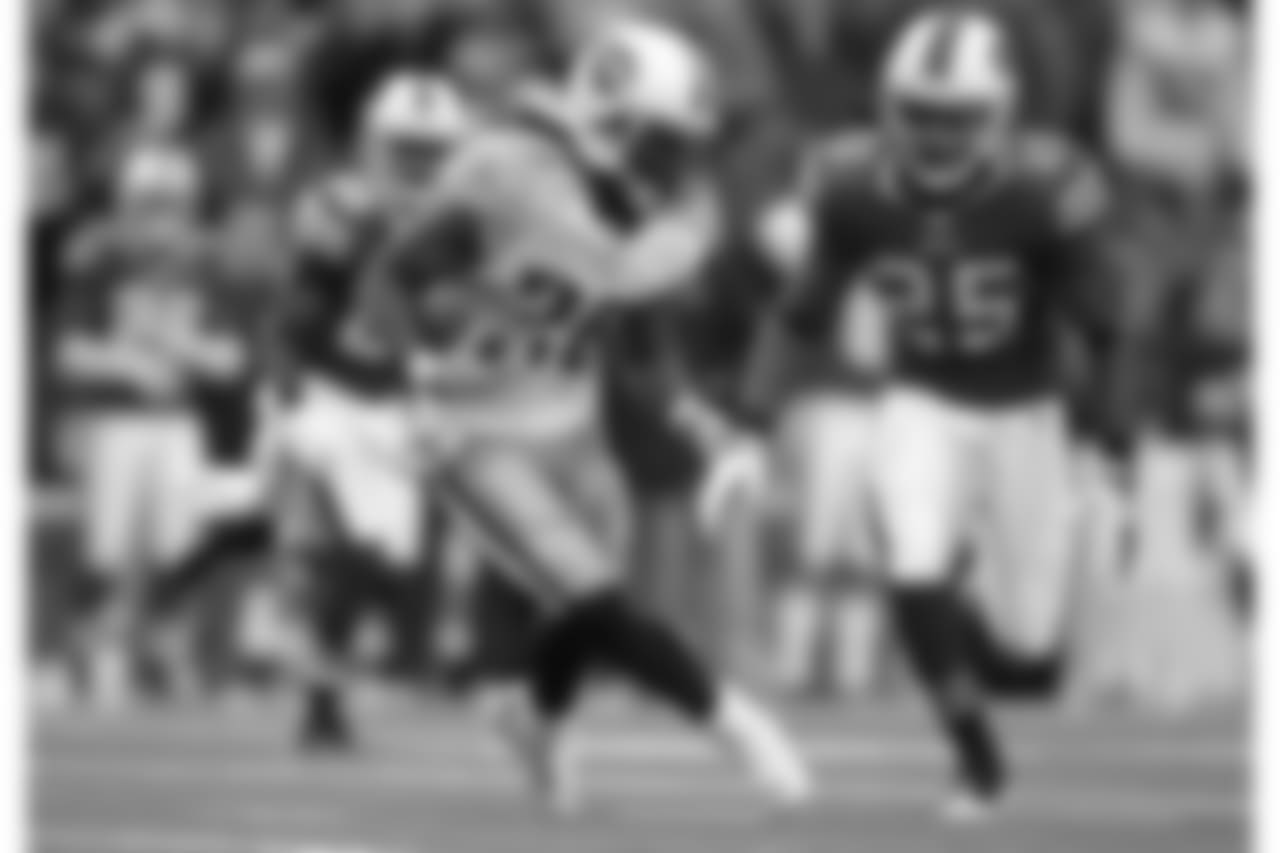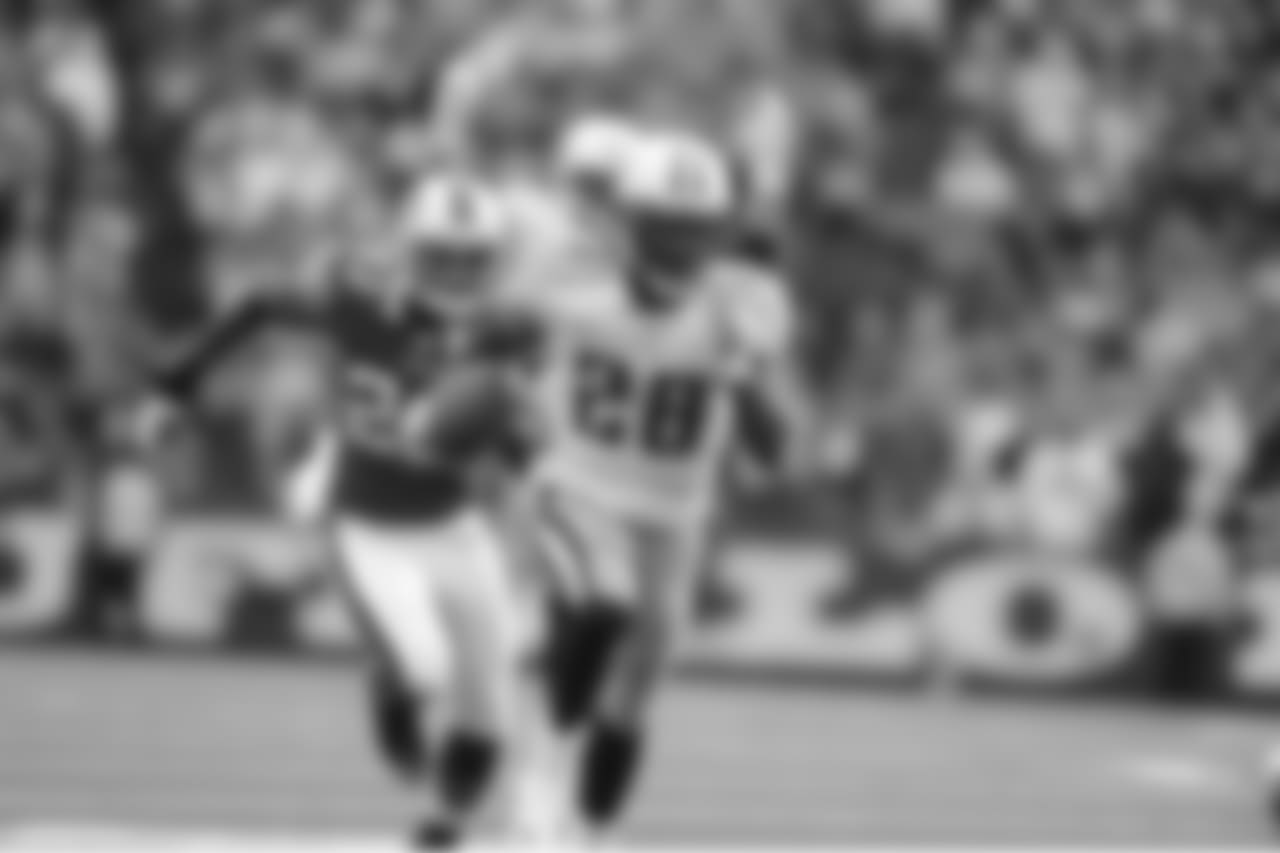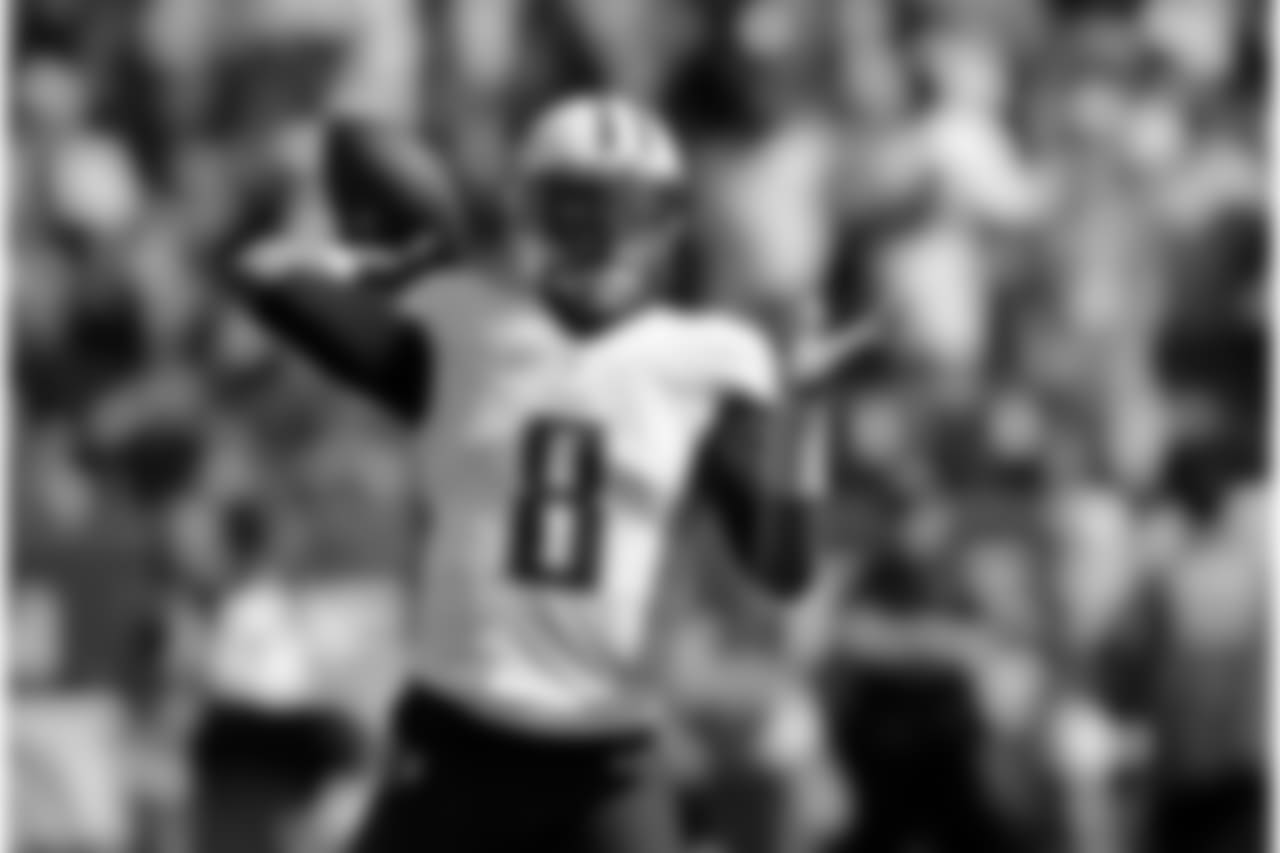 James Kenney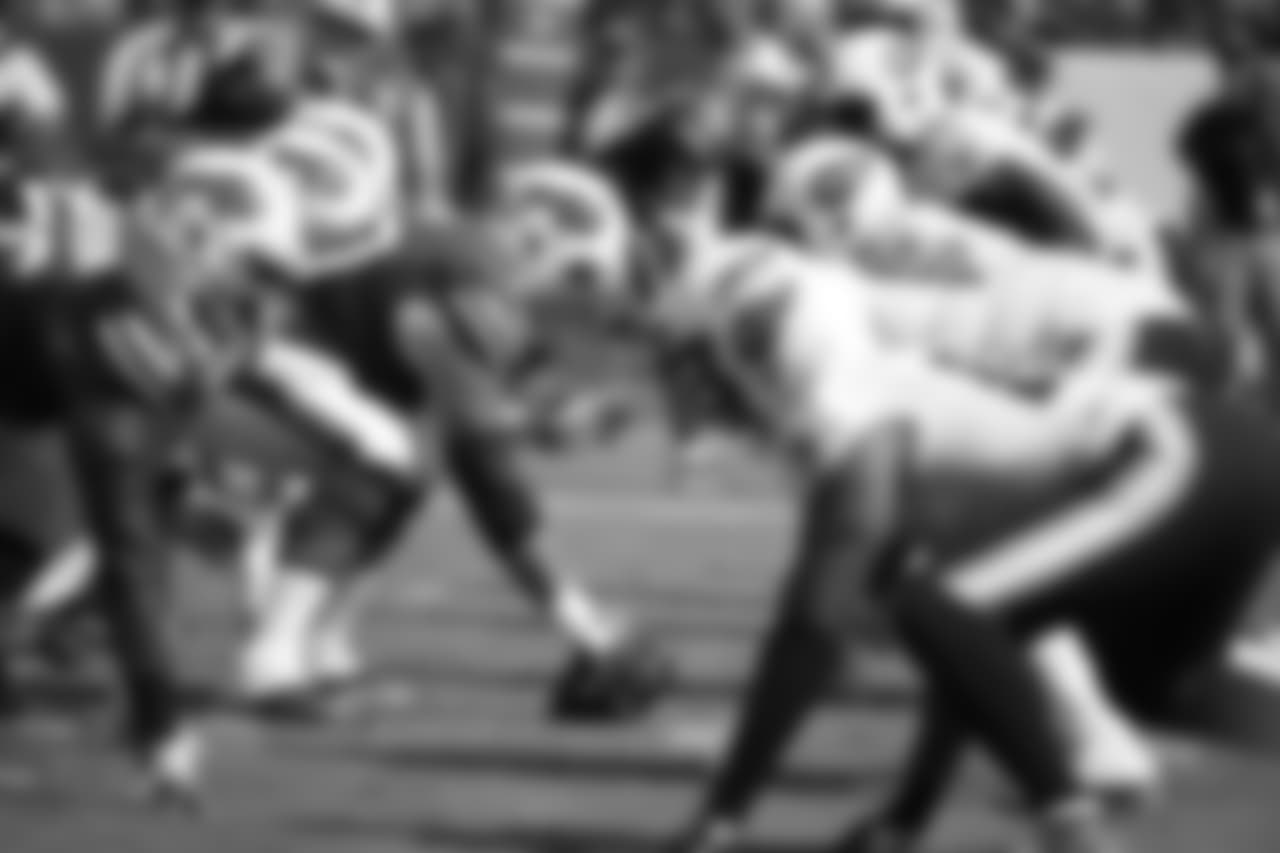 Weston Kenney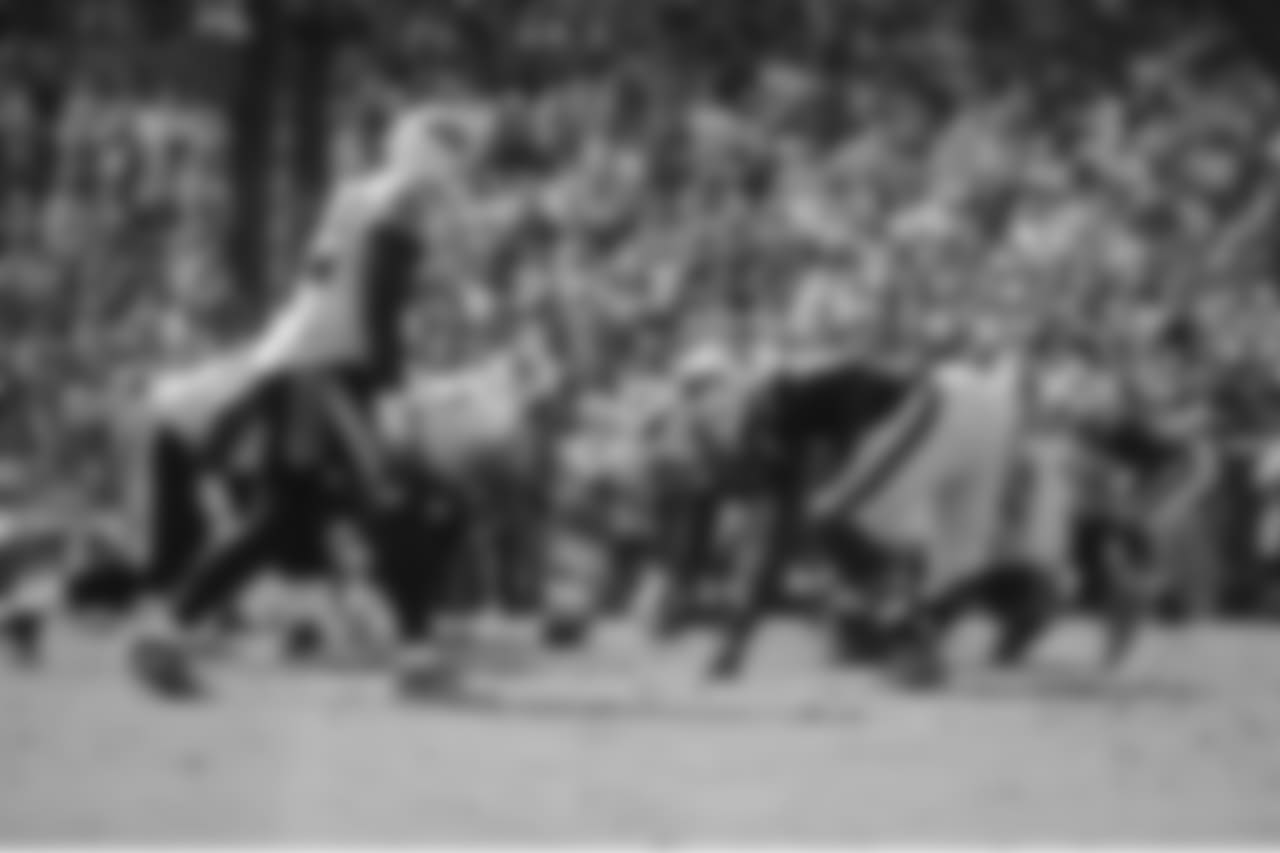 Mark Zaleski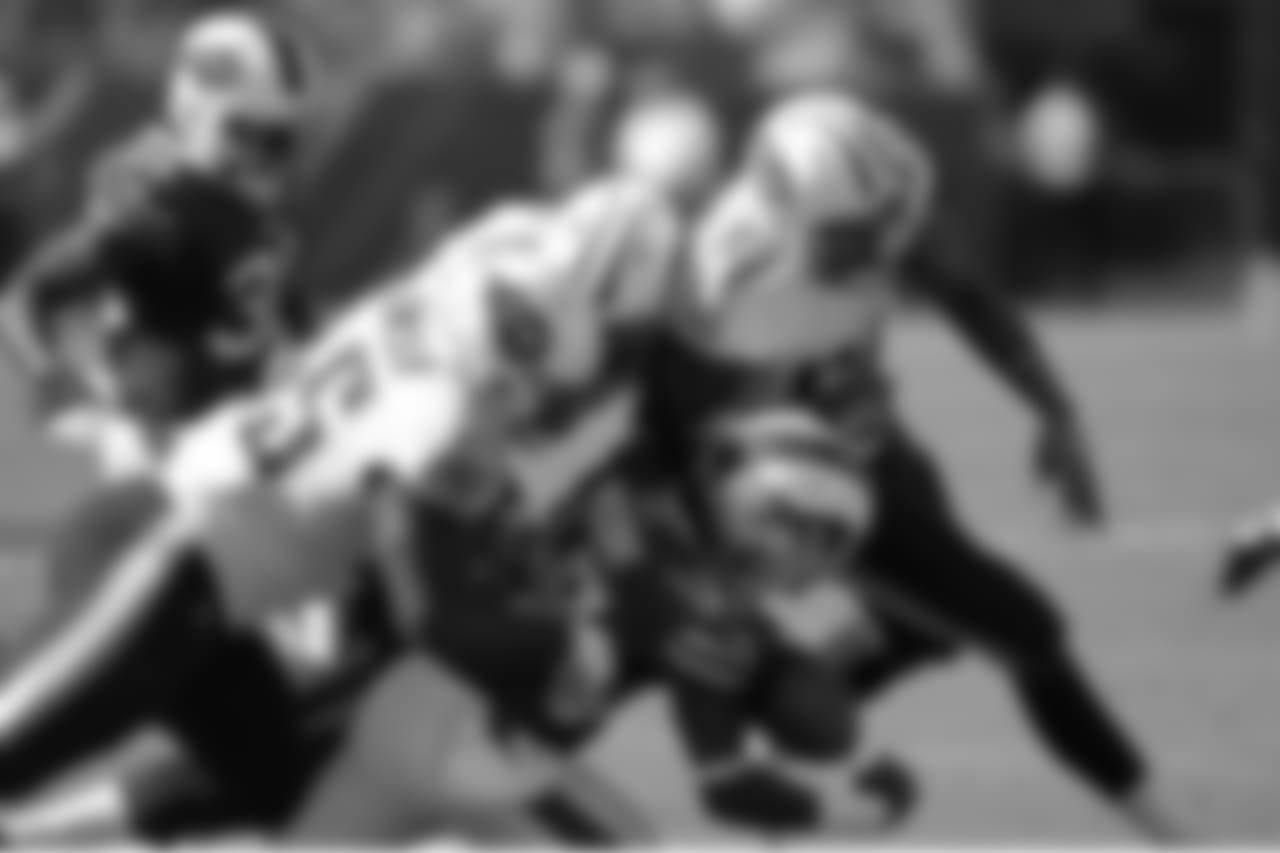 Mark Zaleski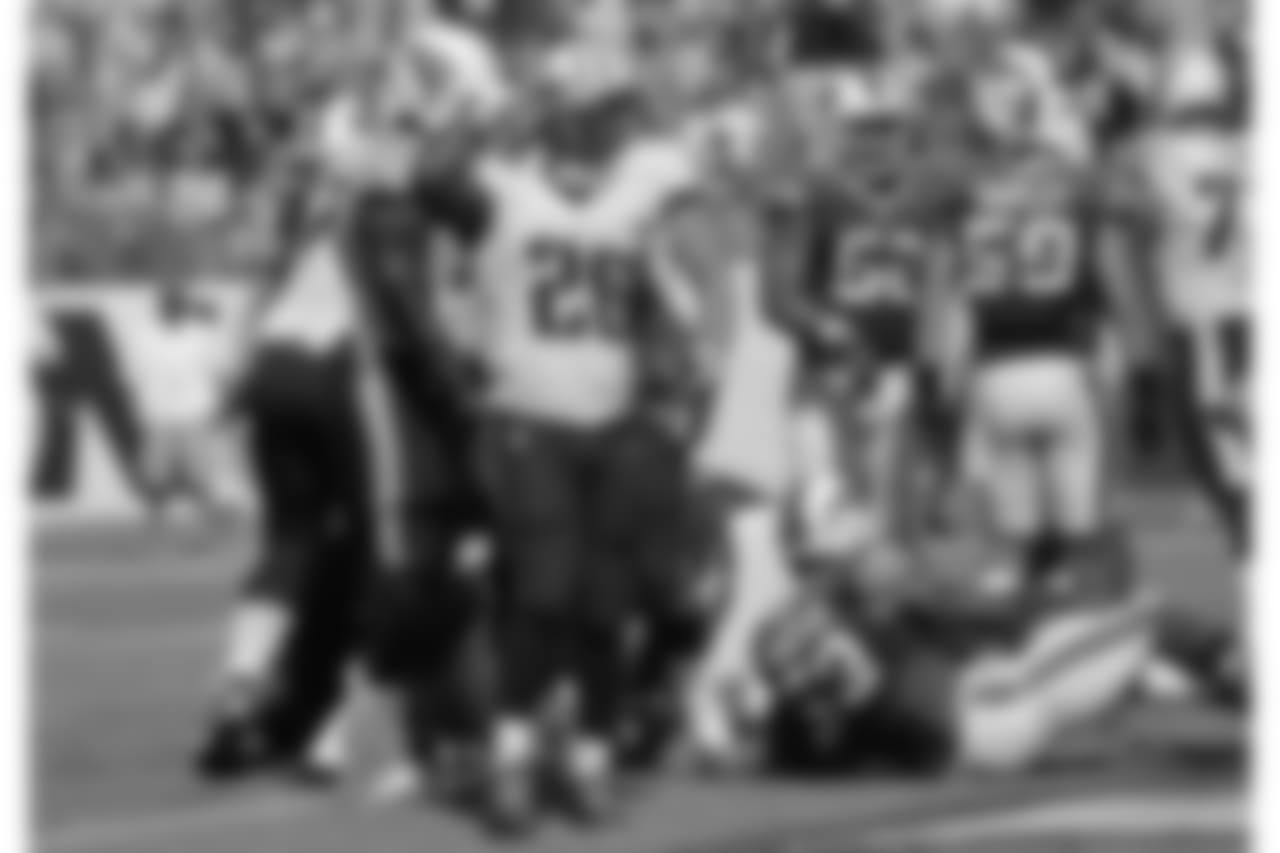 James Kenney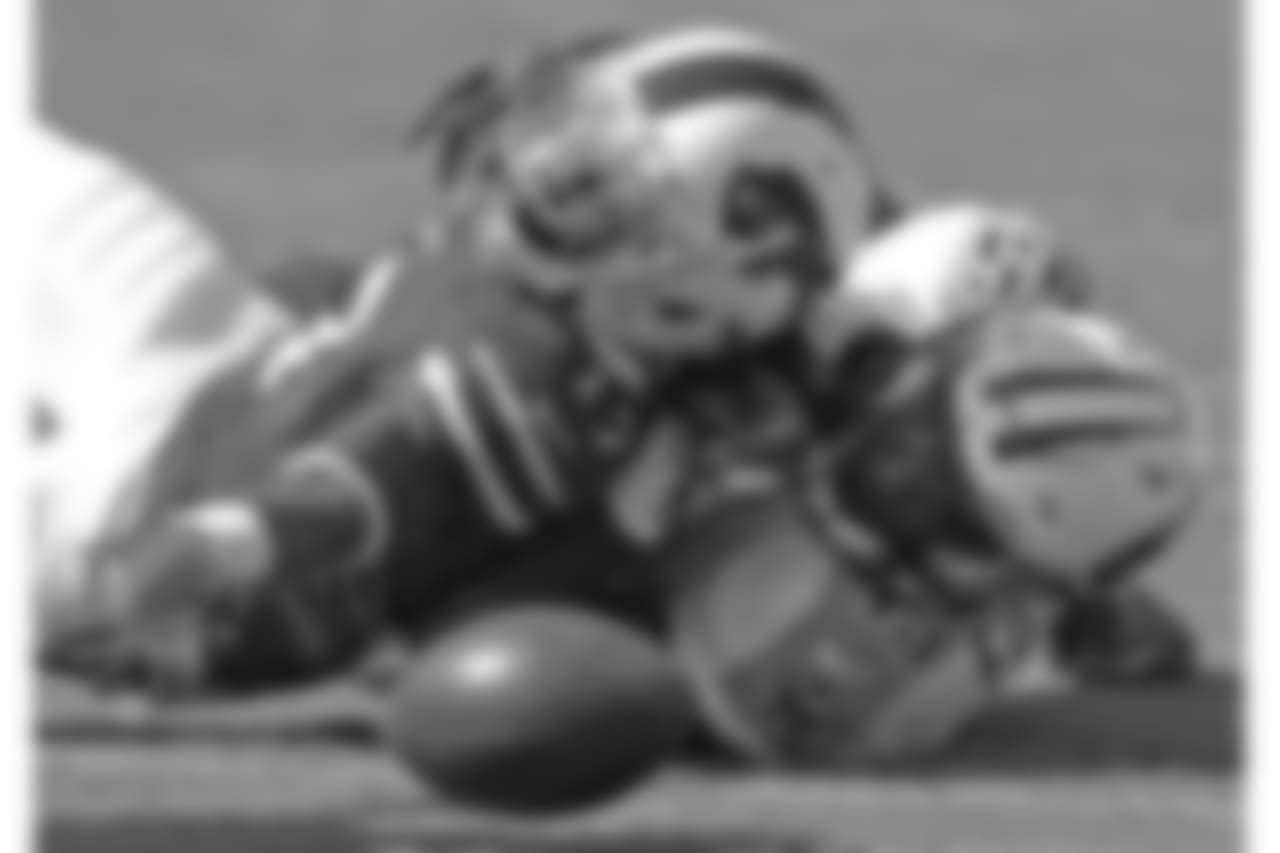 Mark Zaleski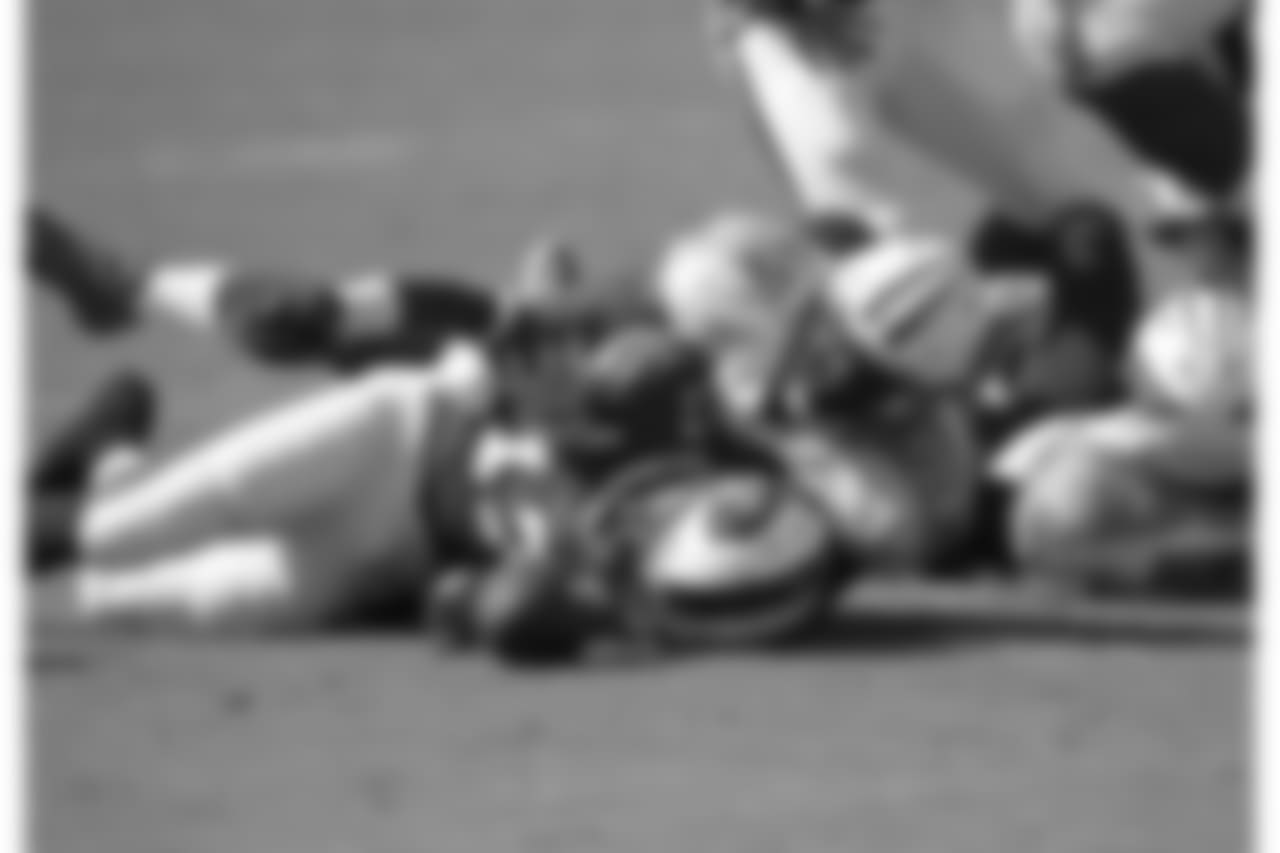 Mark Zaleski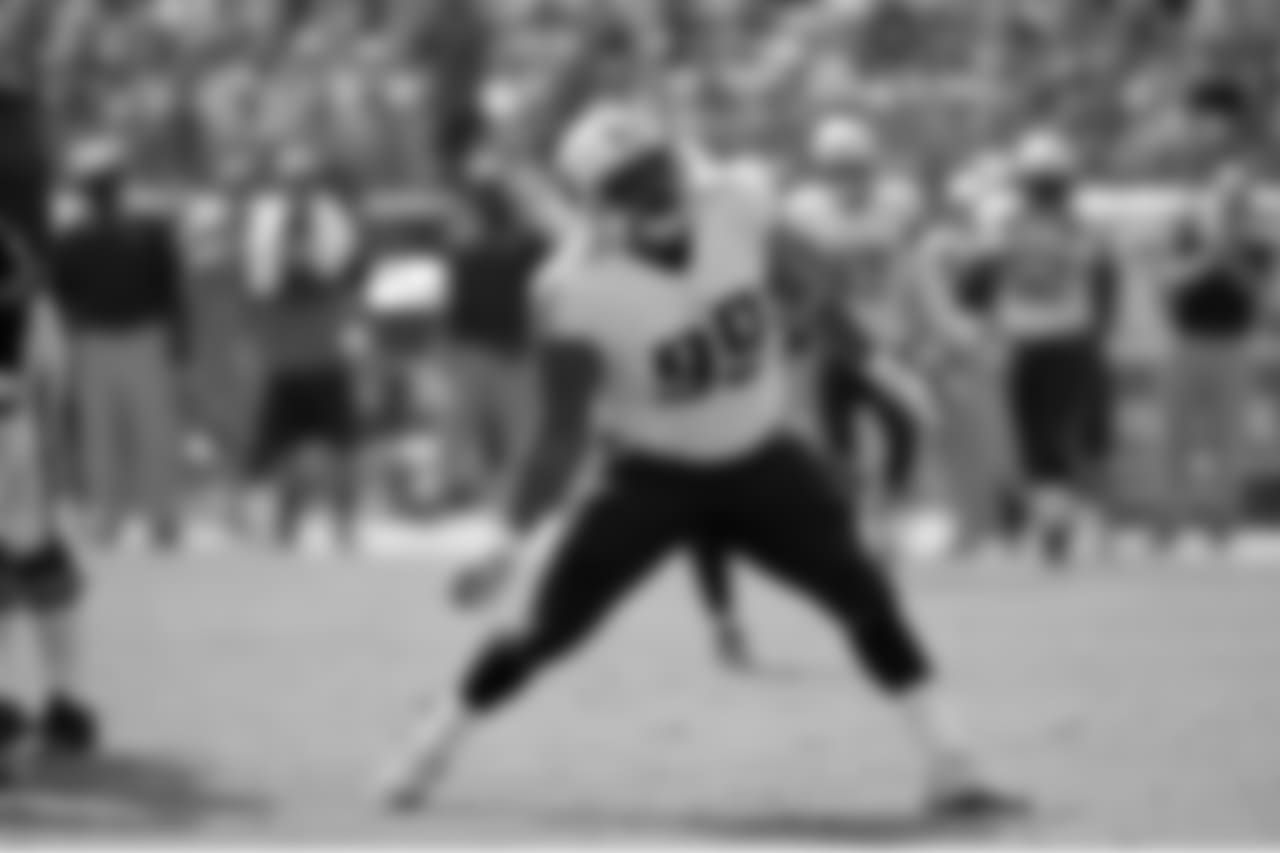 Mark Zaleski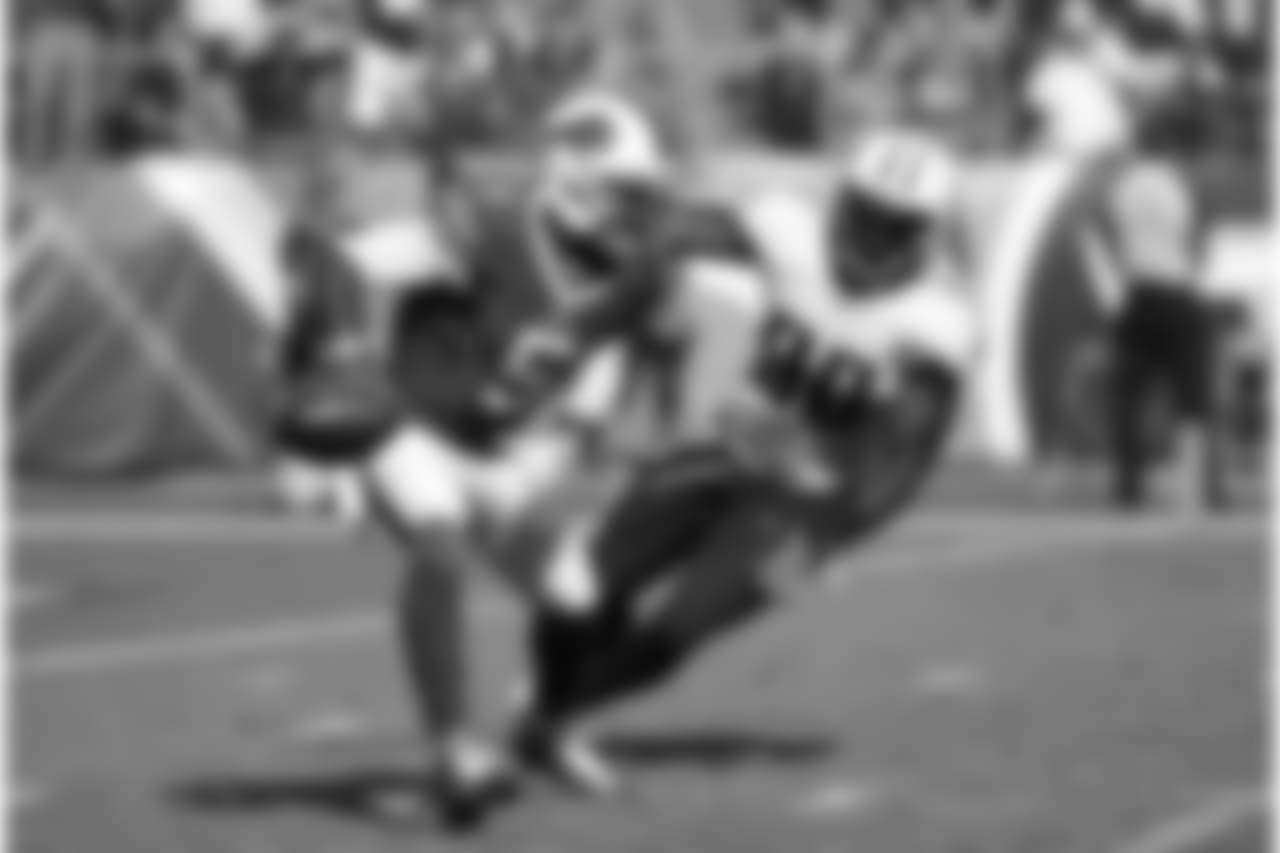 Weston Kenney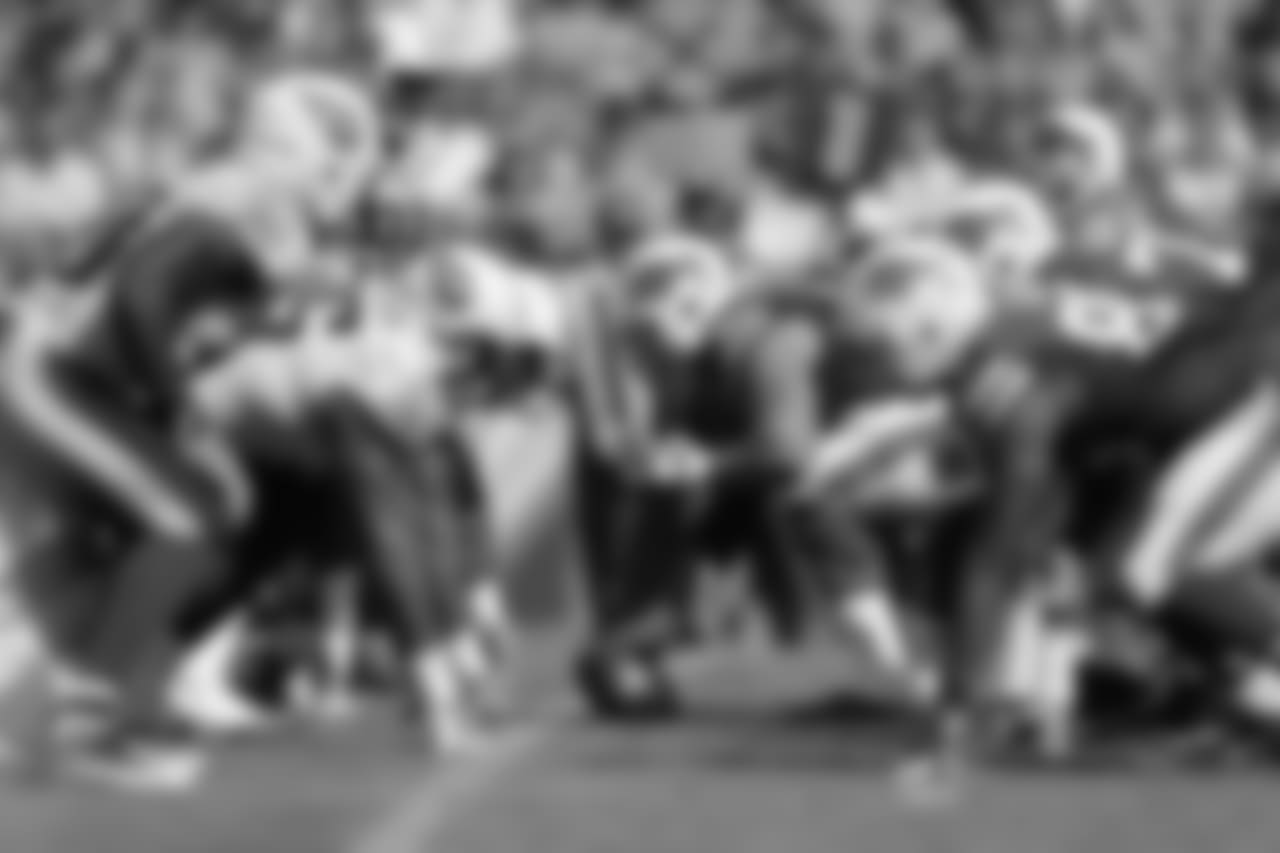 James Kenney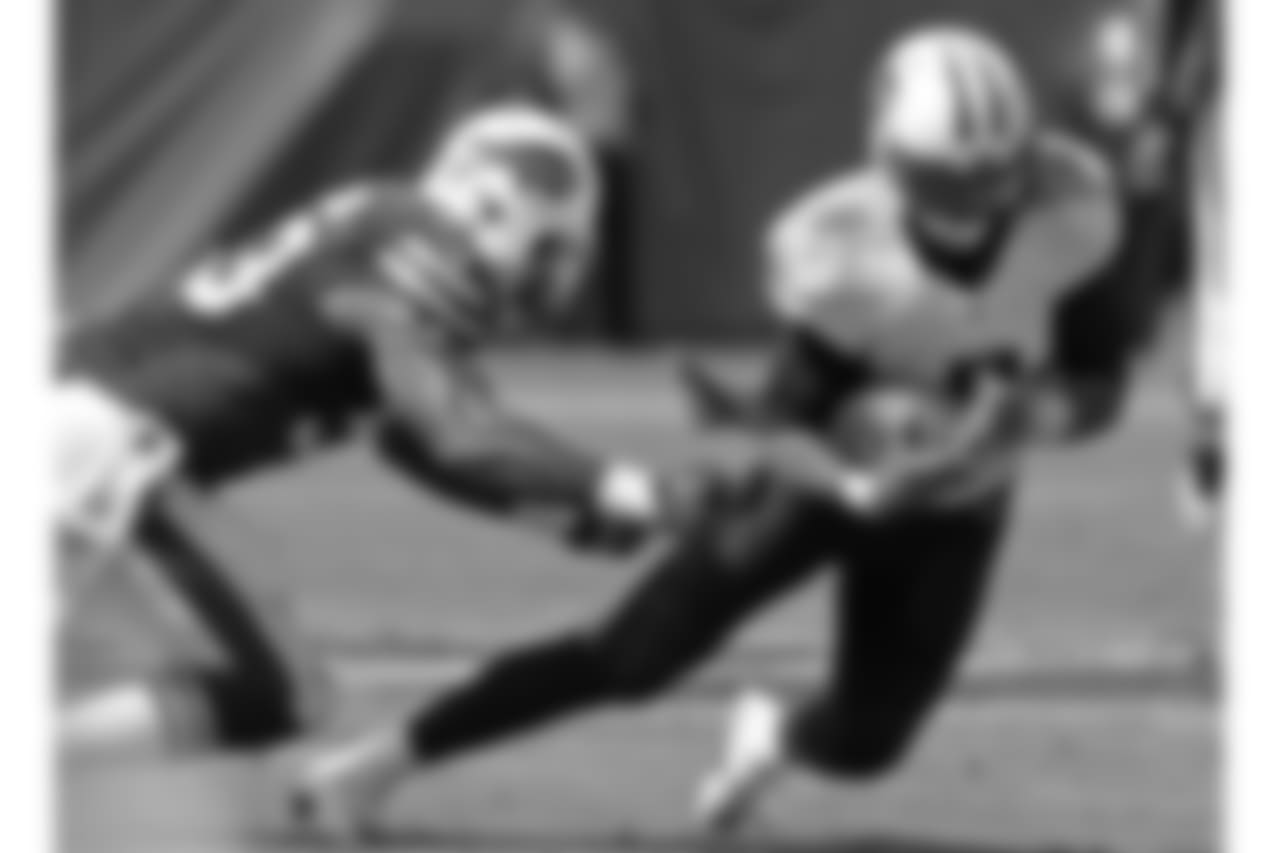 Mark Zaleski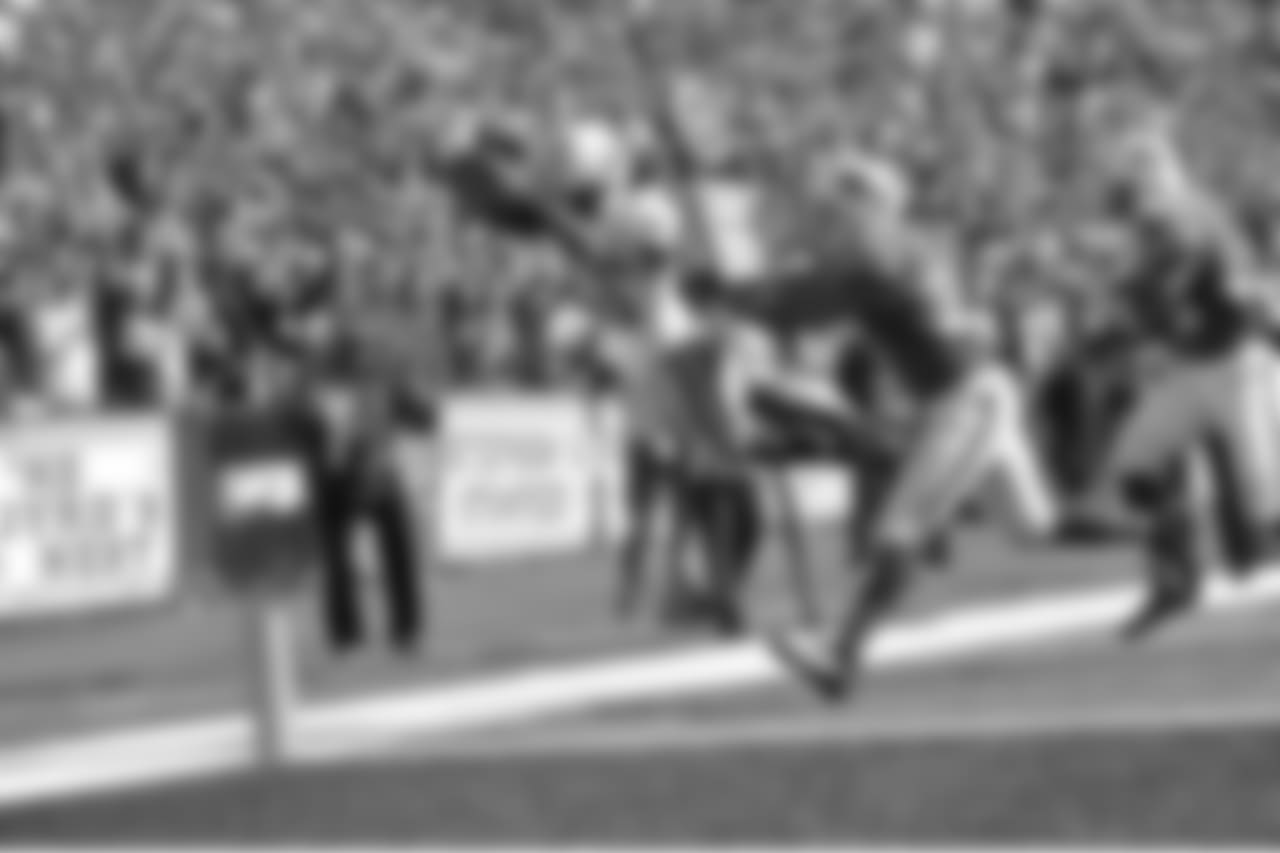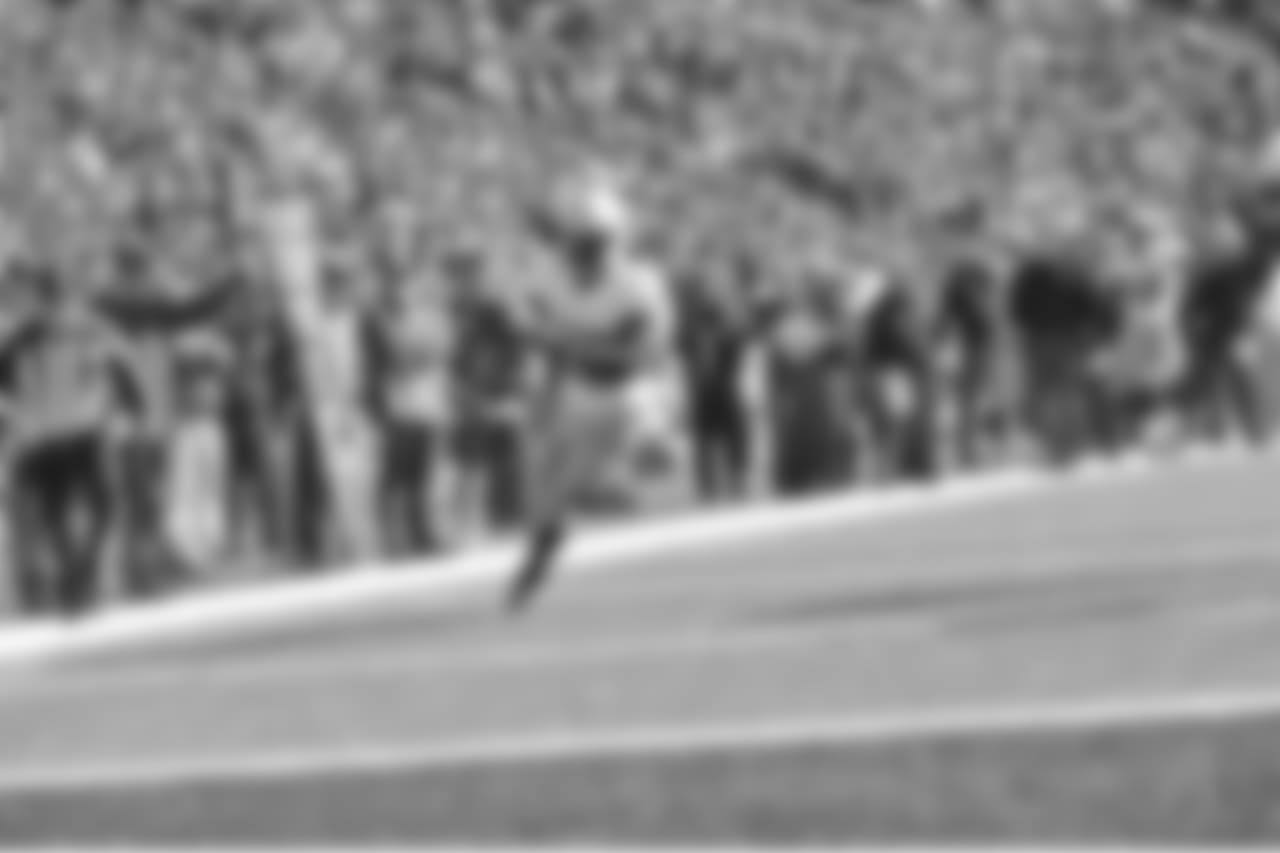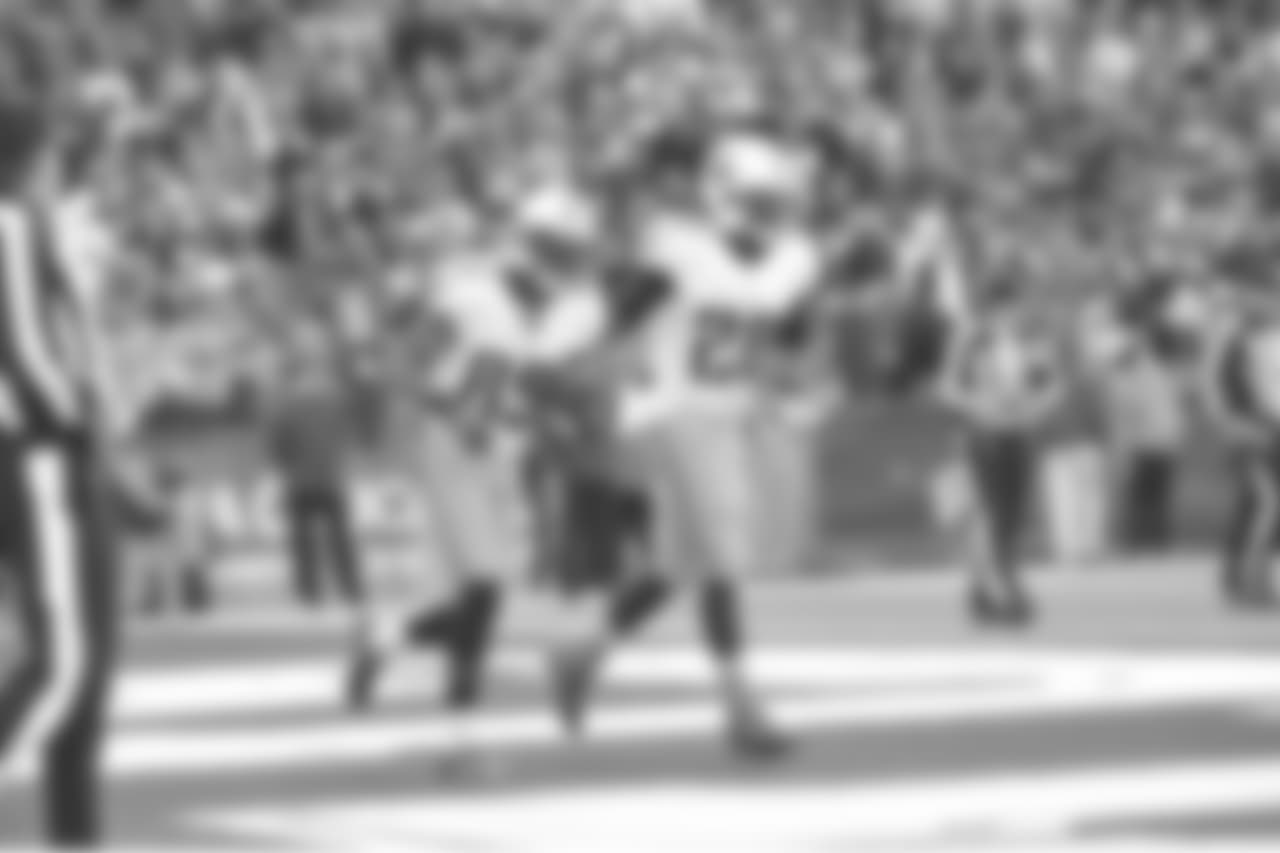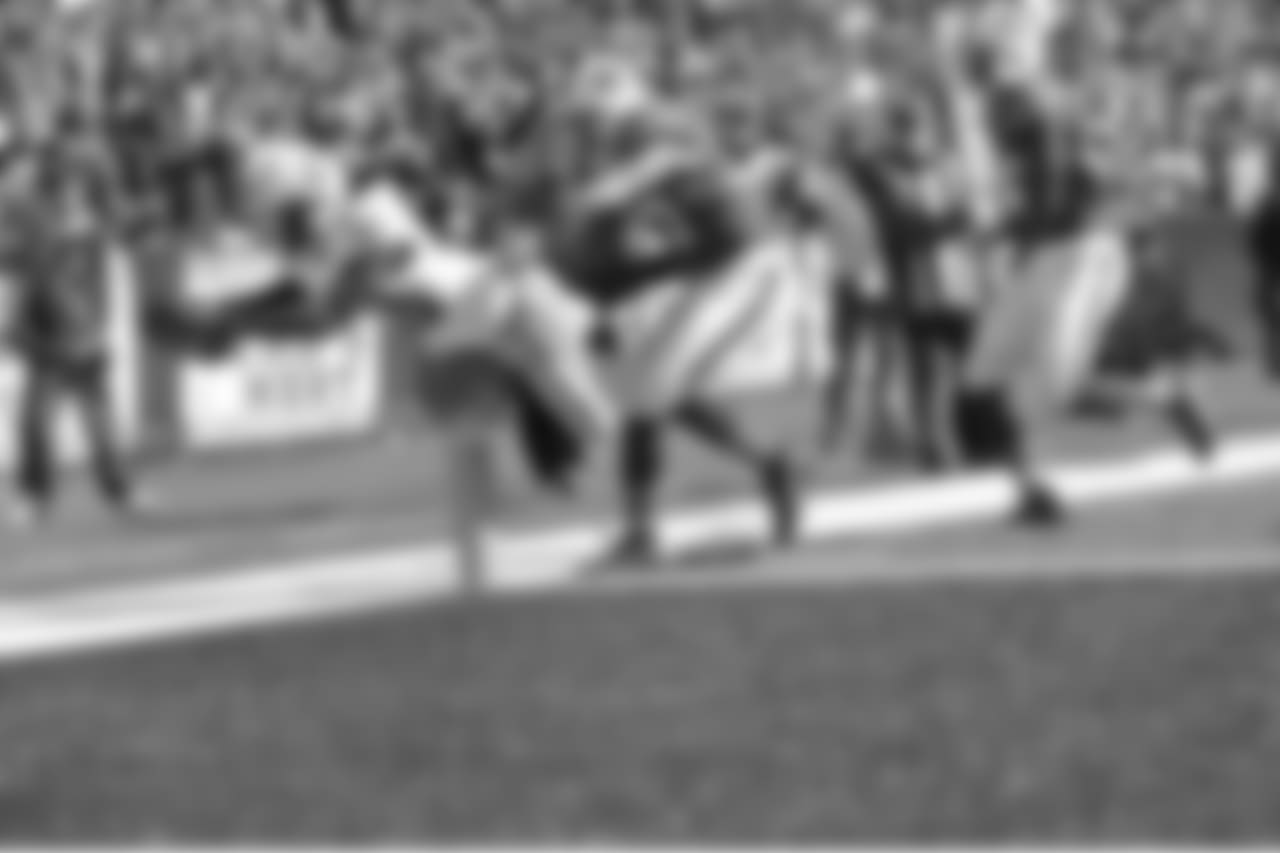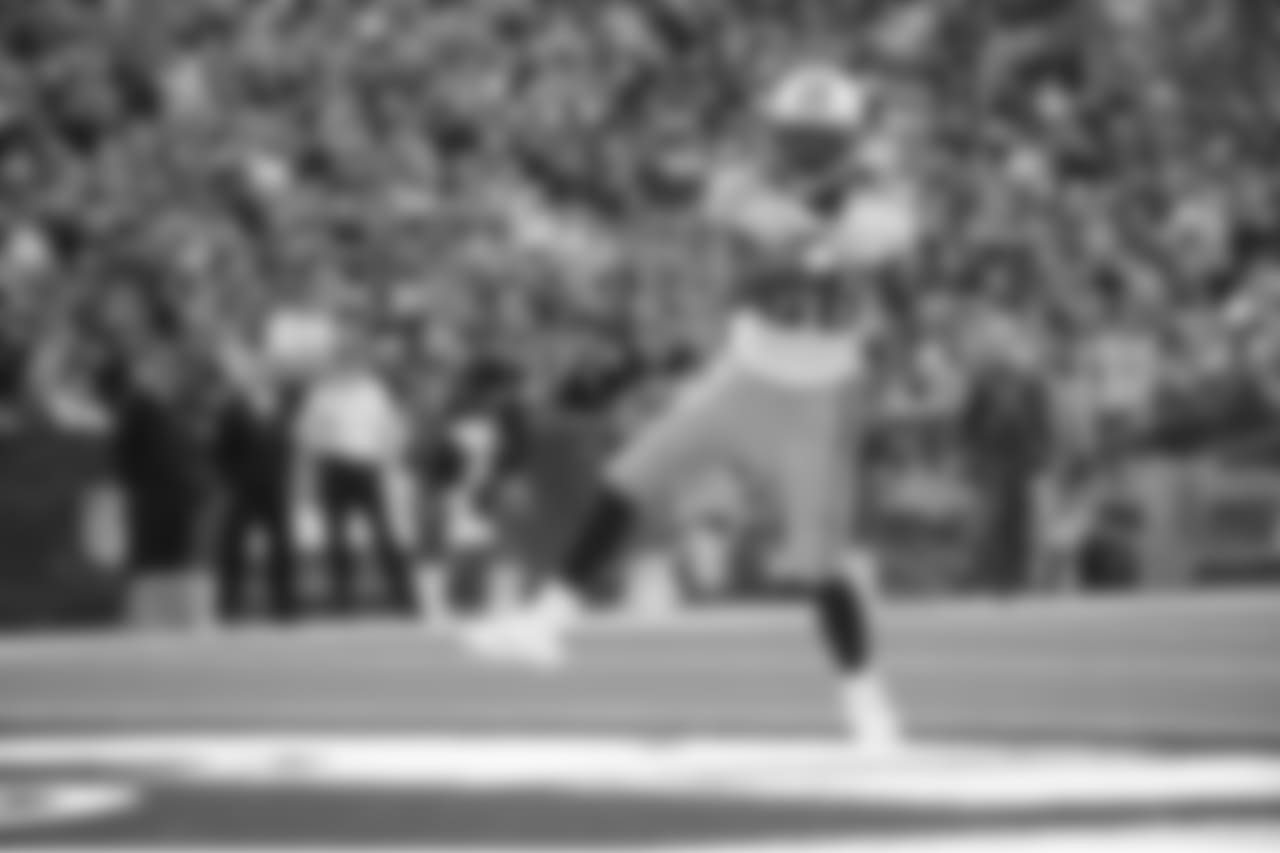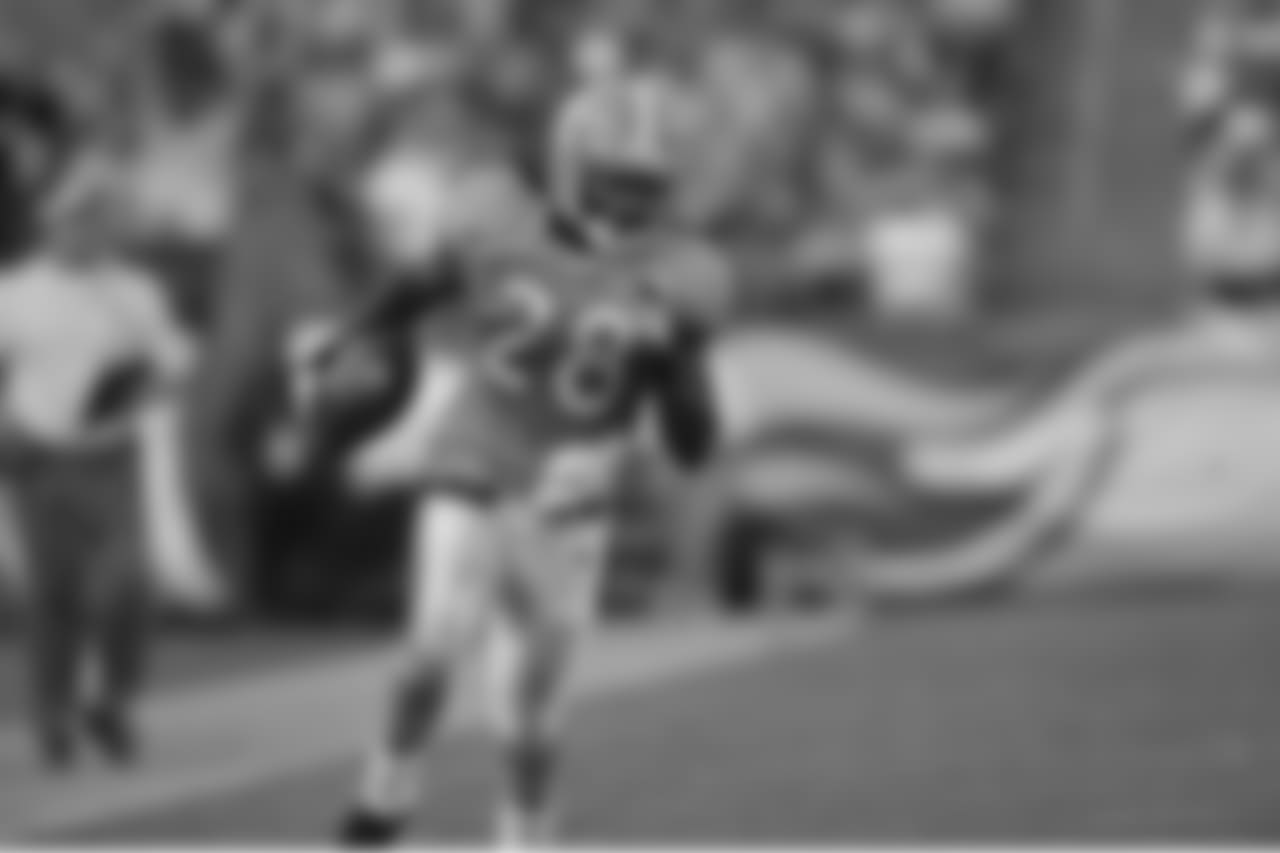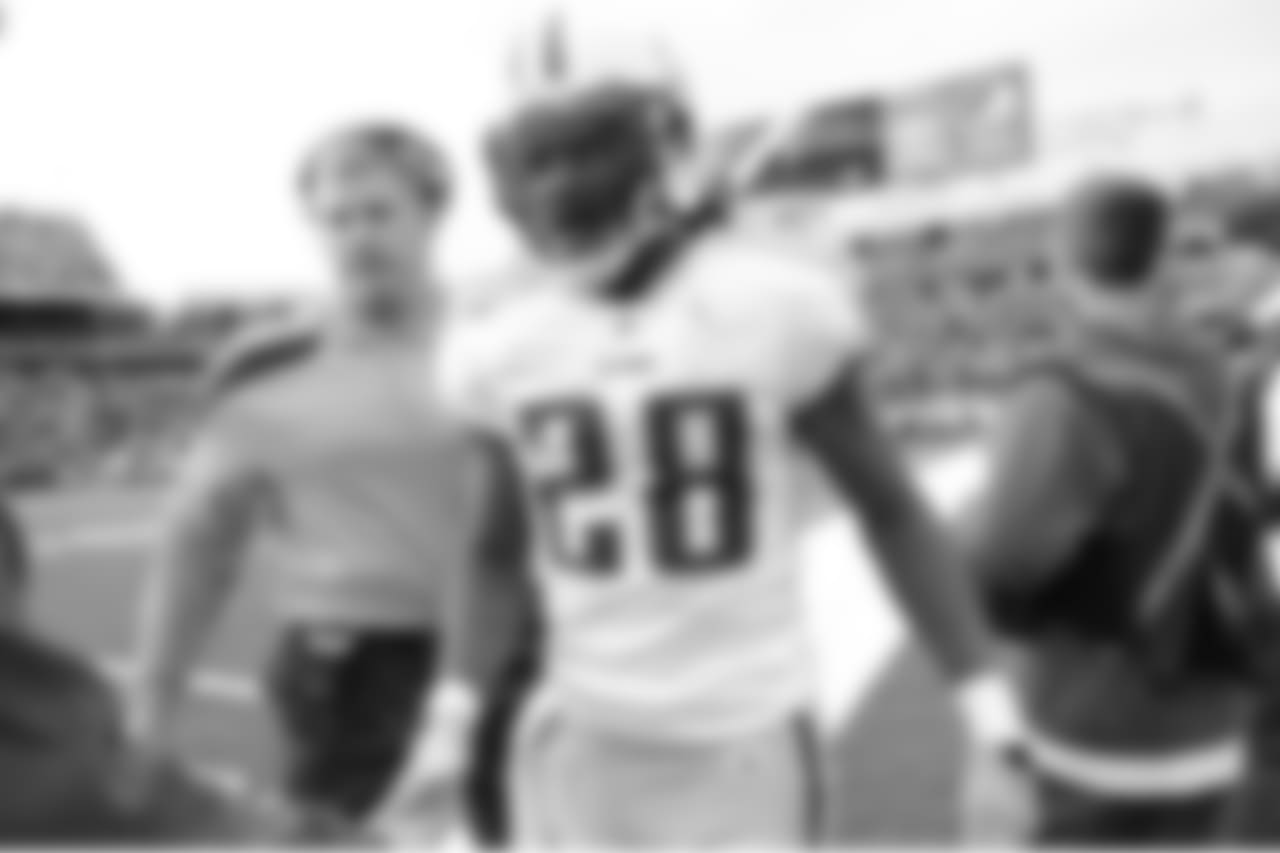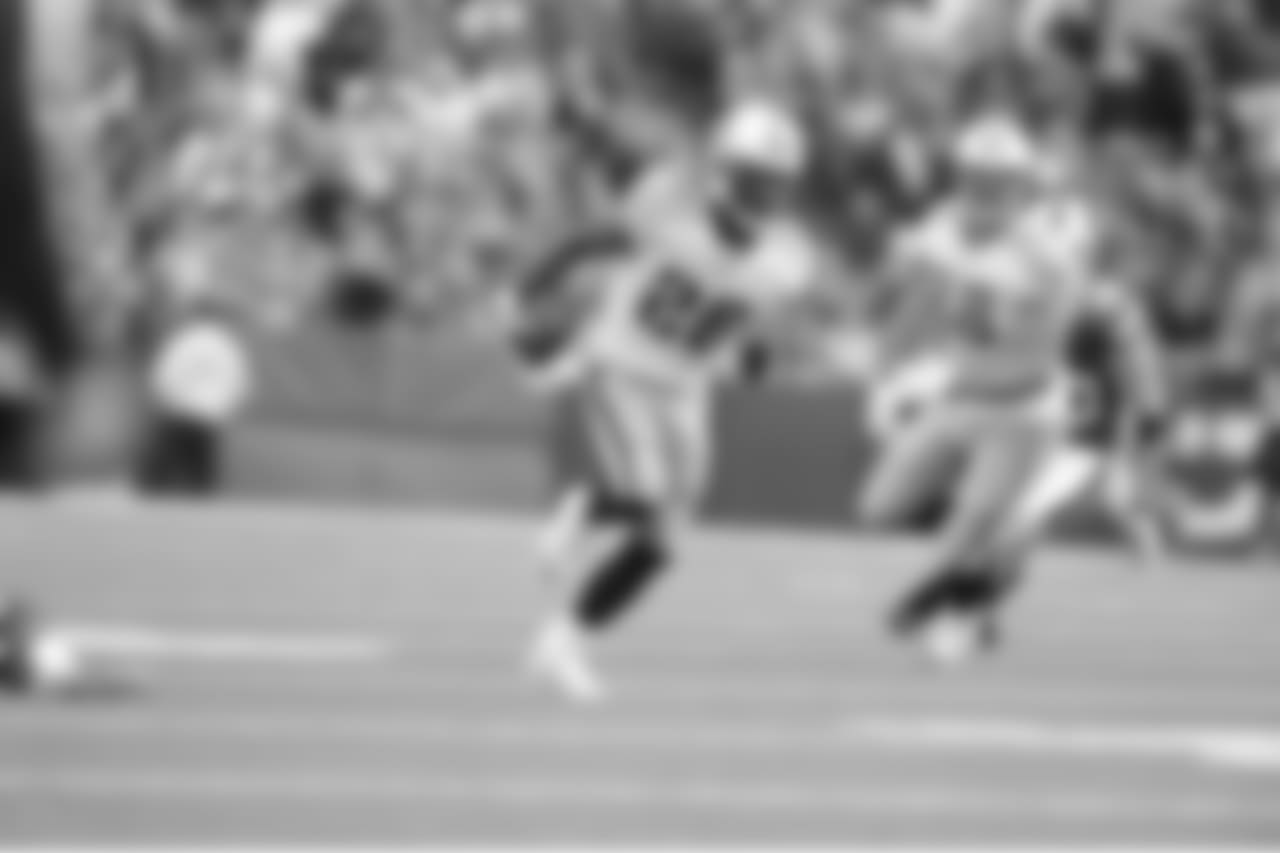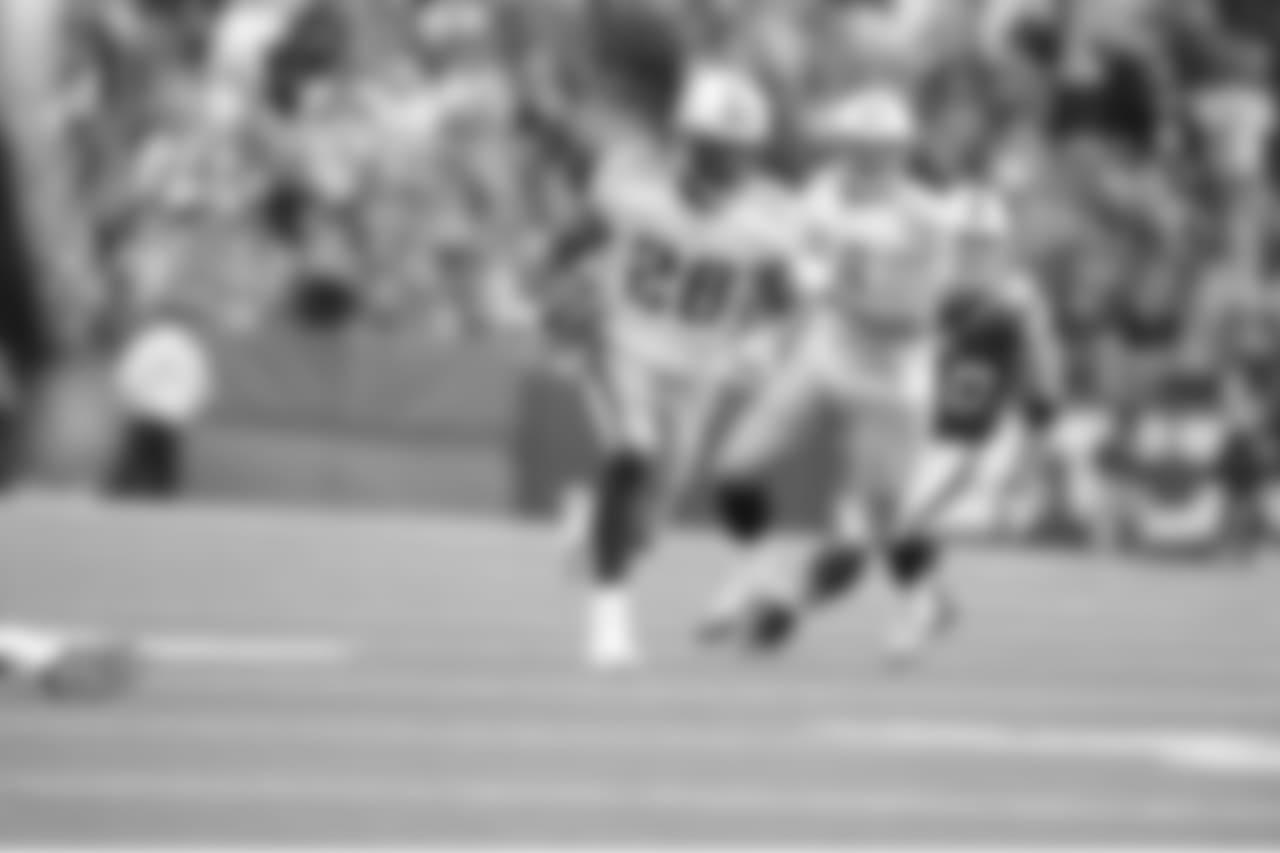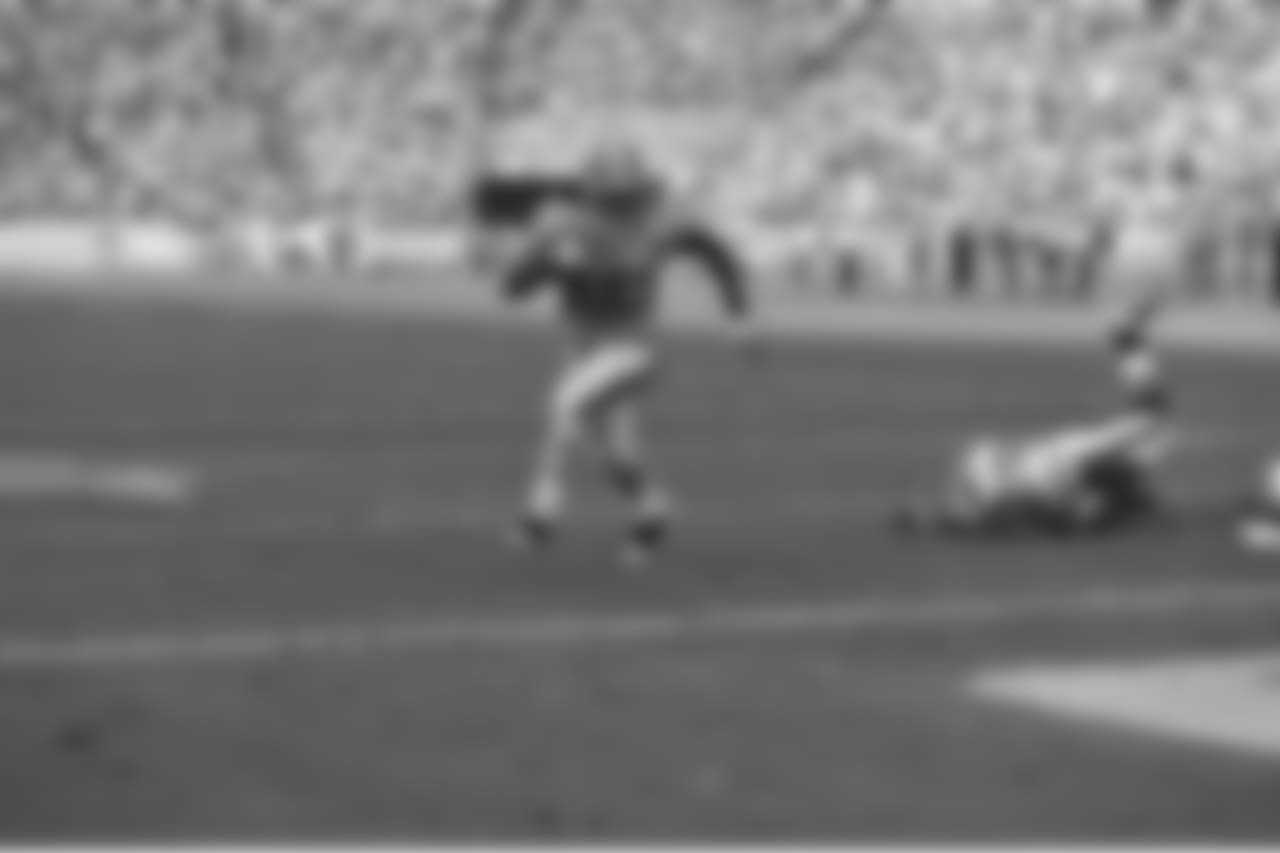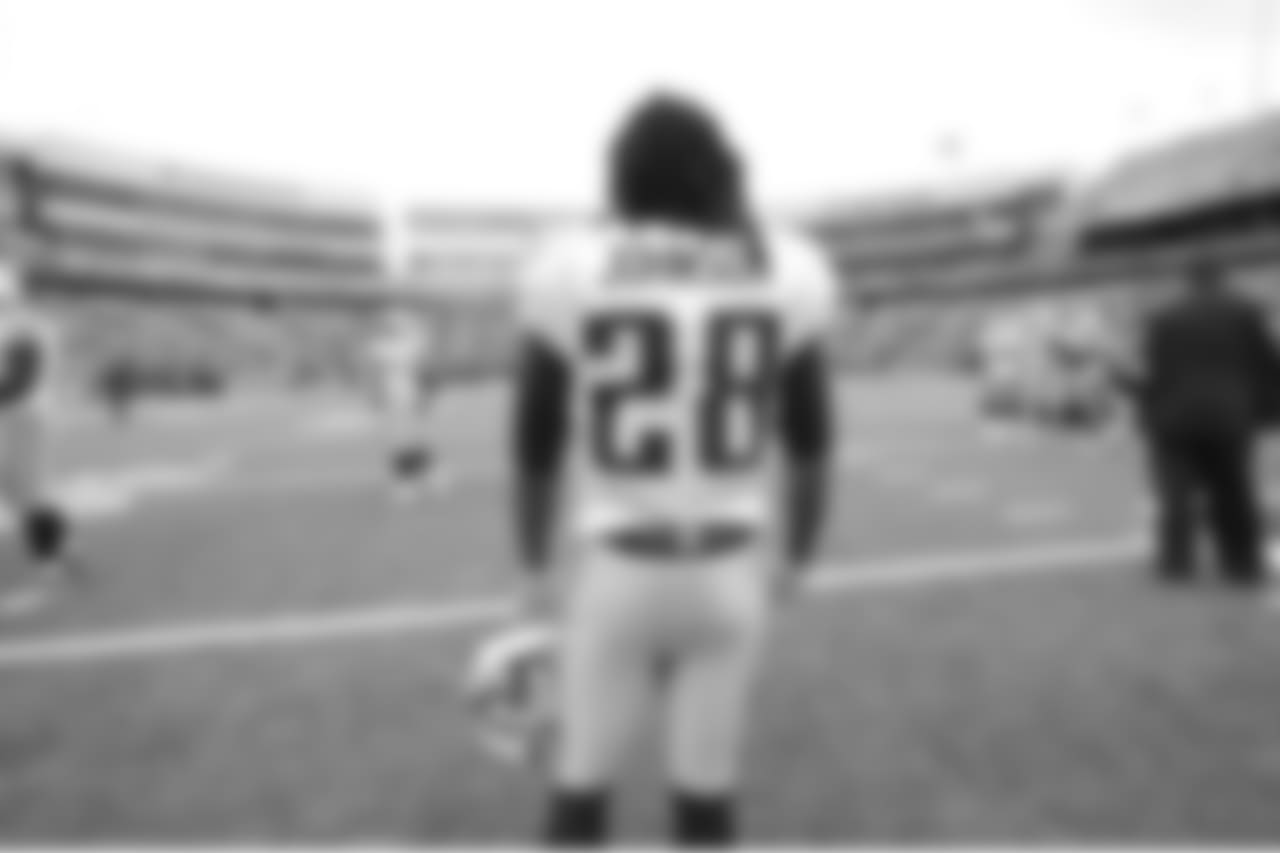 This Ad will close in
3
seconds
Kern, who joined the Titans in 2009, once mentioned that fun fact to his former head coach, Mike Munchak, an offensive lineman with the Oilers back then.
"He was kind of like, don't speak of that again,'' Kern said with a smile. "And then he told me that I'd made him feel really old."
Seven seasons later, Kern watched from his house when the Bills lost to the Tennessee Titans in one of the NFL's most memorable plays – the Music City Miracle. On January, 8, 2000, Titans receiver Kevin Dyson fielded a lateral from tight end Frank Wycheck and raced for the game-winning touchdown to give the Titans a 22-16 win in the playoffs.
"I remember having a lot of extra homework that week in school,'' Kern said. "Our teachers were really upset."
Kern grew up a Bills fan, of course. He's from Grand Island, N.Y., which is located halfway between Buffalo and Niagara Falls, smack dab in the middle of Bills country.
"I really liked watching Jim Kelly and Thurman Thomas and Bruce Smith and Andre Reed,'' Kern said. "Steve Tasker, Don Beebe, all those guys, they were a fun team to watch. To see them go to four Super Bowls, it was pretty cool to see growing up."
Things have changed now.
Kern, in his seventh season with the Titans, hasn't received a great reception in recent trips to Ralph Wilson Stadium, when he returned as a member of the opposing team.
"I think most fans there don't know where I'm from and they hope I mess up,'' he said with a smile. "So far this week, I haven't gotten the text messages (from friends) of "I hope you play a lot this weekend" or "I hope you have a great season other than this game." I'll probably get it Sunday so I'm not going to look at my phone."
On Sunday, the Bills play the Titans at Nissan Stadium.
Kern said it will bring back memories, but he's a Titan now.
"It is always cool to go against your hometown team. Sometimes you have to kind of pinch yourself that first of all you are in the NFL, but you are playing against the team you watched growing up,'' Kern said.
"But now I am with the Titans, and it's a great organization. It's cool to go against your hometown team but I am a Titan and I'm thankful to be here."
<span>RECOMMENDED: </span>
<span style="color: #ff0000;">READ: </span>[<span></span>](http://www.titansonline.com/news/article-4/Winston-Mariota-Options-for-Titans-at-2/efd66903-43f7-44b0-8207-3bae78b9dc0e "Winston, Mariota Options for Titans at #2")[<span></span>](http://www.titansonline.com/news/article-4/Former-Titans-OT-Michael-Roos-to-Announce-Second-Round-Pick/a33efccf-ecbb-4db5-9f7e-1ee45b2f92c9 "Former Titans OT Michael Roos to Announce Second-Round Pick")[<span></span>](http://www.titansonline.com/news/article-4/Titans-Select-Oregon-QB-Marcus-Mariota-With-No-2-Overall-Pick/e6a11e69-2db7-4513-9136-06fc2b8f2dc1 "Titans Select Oregon QB Marcus Mariota With No. 2 Overall Pick")[<span></span>](http://www.titansonline.com/news/article-4/Titans-Expect-to-Play-Much-Faster-in-Second-Year-of-Defense/ec6ffc8a-a8ad-409f-ab74-c6d084664333 "Titans Expect to Play Much Faster in Second Year of Defense")[<span></span>](http://www.titansonline.com/news/article-4/Titans-Mariota-Agree-to-Terms-on-Contract/6a605afd-a70f-4a9e-83d5-40ecc2b1f116 "Titans, Mariota Agree to Terms on Contract")[<span>Mariota Motivated to Please Titans, Fan Base</span>](http://www.titansonline.com/news/article-4/Marcus-Mariota-Motivated-to-Please-Titans-Fan-Base/a355e044-01c2-441d-acb7-e8c067a7341c "Marcus Mariota Motivated to Please Titans, Fan Base")
<span style="color: #ff0000;">READ: </span>[<span></span>](http://www.titansonline.com/video/videos/Ask-the-Analyst-Joel-Klatt-on-Top-QB-Prospects-/cc4dfdd3-4b02-417b-a436-37a212fd8f6a "Ask the Analyst: Joel Klatt on Top QB Prospects ")[<span></span>](http://www.titansonline.com/video/videos/Brian-Baldingers-2015-Mock-Draft/df0db559-f359-4a68-96cf-0c83b1551804 "Brian Baldinger's 2015 Mock Draft")[<span></span>](http://www.titansonline.com/news/Cheerleaders/article-4/Final-Cheerleader-Auditions-Sunday-Night-at-Wildhorse-Saloon/424f8afd-3ff3-41b8-8f1f-87a1f43418da "Final Cheerleader Auditions Sunday Night at Wildhorse Saloon")[<span></span>](http://www.titansonline.com/news/article-4/Titans-Six-Pack-Things-that-Stood-Out-in-KC/bd6ffa7e-6ec1-4c58-a815-8d9c9b8687a2 "Titans Six Pack: Things that Stood Out in KC")[<span>Gruden's High Praise for Mariota</span>](http://www.titansonline.com/news/article-4/Jon-Gruden-Tabs-Mariota-as-His-Offensive-Rookie-of-the-Year/0971adf8-2927-4aed-a8c7-94028c0a1ae0 "Jon Gruden Tabs Mariota as His Offensive Rookie of the Year")
<span style="color: #ff0000;">READ: </span>[<span></span>](http://www.titansonline.com/news/article-4/Brian-Orakpo-Healthy-Ready-to-Go-for-Training-Camp/29e41c99-9081-4e0d-8e1b-144644dc9c88 "Brian Orakpo Healthy, Ready to Go for Training Camp")[<span></span>](http://www.titansonline.com/news/article-4/Anthony-Fasano-Still-Going-Strong-in-Year-10/48e8a326-7466-4be6-9f9d-30cf660b1c84 "Anthony Fasano Still Going Strong in Year 10")[<span>Green-Beckham Motivated as New Father</span>](http://www.titansonline.com/news/article-4/Dorial-Green-Beckham-Extra-Motivated-as-New-Father/cff34159-b5ed-4298-8b3d-03e64388ca1b "Dorial Green-Beckham Extra Motivated as New Father")
<span style="color: #ff0000;">READ: </span>[<span></span>](http://www.titansonline.com/video/videos/Day-1-at-2015-NFL-Scouting-Combine/a84bbf66-1770-4dae-b8c0-0e28b78cf351 "Day 1 at 2015 NFL Scouting Combine")[<span></span>](http://www.titansonline.com/news/article-4/Mock-Draft-Monday-Titans-Set-to-Go-on-Clock/aae5a53d-b4d0-484c-a2a0-ec455cd21419 "Mock Draft Monday: Titans Set to Go on Clock")[<span></span>](http://www.titansonline.com/news/article-4/Order-Marcus-Mariotas-Titans-Jersey-Now/717e68e8-0145-4af8-a595-81ec5e910b78 "Order Marcus Mariota's Titans Jersey Now!")[<span>Mariota's Parents Offer Advice to QB </span>](http://www.titansonline.com/news/article-4/Marcus-Mariota's-Parents-Offer-Advice-to-QB--/22ba3335-f189-4d2c-ac56-7b232ae29baa "Marcus Mariota's Parents Offer Advice to QB ")
<span style="color: #ff0000;">READ</span><span style="color: #ff0000;">: Remembering Rob Bironas</span>[<span></span>](http://www.titansonline.com/news/article-4/Titans-Remember-Rob-Bironas-on-Anniversary-of-Passing/ecc068dd-2da9-44a2-9edd-4dfcadf7aa9e "Titans Remember Rob Bironas on Anniversary of Passing")[<span></span>](http://www.titansonline.com/news/article-4/Titans-Remember-Rob-Bironas-on-Anniversary-of-Passing/ecc068dd-2da9-44a2-9edd-4dfcadf7aa9e "Titans Remember Rob Bironas on Anniversary of Passing")<span style="color: #ff0000;"></span>[<span></span>](http://www.titansonline.com/news/article-4/Titans-Remember-Rob-Bironas-on-Anniversary-of-Passing/ecc068dd-2da9-44a2-9edd-4dfcadf7aa9e "Titans Remember Rob Bironas on Anniversary of Passing")<span style="color: #ff0000;"></span>[<span></span>](http://www.titansonline.com/video/videos/Oregon-head-coach-Mark-Helfrich-Its-a-great-fit-for-Marcus/91e6251a-4dff-4f10-8342-1039e9447bd9 "Oregon head coach Mark Helfrich: 'It's a great fit for Marcus'")[<span></span>](http://www.titansonline.com/news/article-4/Bishop-Sankey-Turns-in-Impressive-Performance/d77f20d0-a748-414c-ba0d-b4e5ca9bdd8b "Bishop Sankey Turns in Impressive Performance")[<span></span>](http://www.titansonline.com/news/article-4/Titans-Remember-Rob-Bironas-on-Anniversary-of-Passing/ecc068dd-2da9-44a2-9edd-4dfcadf7aa9e "Titans Remember Rob Bironas on Anniversary of Passing") <br>