<table align="right" border="0" width="275"> <tbody> <tr> <td>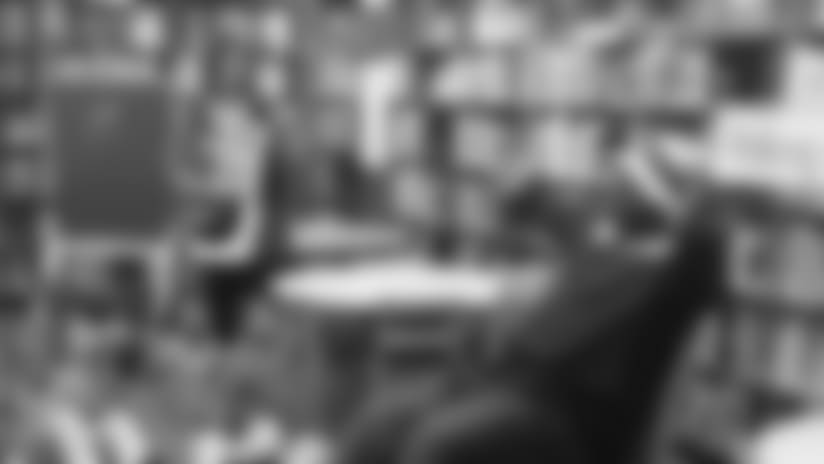 </td> </tr> <tr> <td>Defensive tackle Shaun Smith and his 91 Ways Foundation celebrated Dr. Seuss' birthday with his 3rd Annual 'Read Across America' Day in Brooklyn, N.Y.</td> </tr> </tbody> </table>
NASHVILLE, Tenn. -- Titans defensive tackle Shaun Smith and his 91 Ways Foundation recently celebrated Dr. Seuss' birthday with his 3rd Annual 'Read Across America' Day in Brooklyn, NY.  
Smith read to the children of P.S. 119 and Imagine Me Leadership Charter School in addition to donating books to the schools to encourage the children to read throughout the year. 
Schools across country annually take part in the 'Read Across America' initiative, which strives to build a nation of children with an interest in reading.
'Read Across America' is The National Education Association's signature program for the past 15 years and the Read Across America Day takes place each year on or around March 2nd, the birthday of Dr. Seuss.  
Across the country, schools, libraries, and community centers participate in bringing together kids and books. This year's theme was green and showcased the Dr. Seuss book 'Lorax'. 
The NBC/Universal film 'The Lorax' also premiered in theaters the same day.  Mazda North American Operations in conjunction with Universal Studios has pledged to donate one million dollars to the NEA's Read Across America, NEA will administer the funds to the nation's struggling public school libraries.