Titans Fans Will Tell You: There is Nothing Like Titans Radio!
WHEN TITANS FANS want passion, excitement and information about their favorite football team, they turn to Titans Radio. Across the Mid-South for over 20 years, Titans Radio has consistently brought the action of Tennessee Titans football into radios everywhere.
That same passion and excitement emanates from the longtime "Voice of the Titans," Mike Keith, who is regarded as one of the most talented and respected announcers in the NFL. Experience is the key, as 2019 marks Keith's 21st season as the play-by-play voice of the franchise.
Once again, Keith is joined by longtime NFL coach Dave McGinnis, adding more depth to the veteran broadcast crew that makes up Titans Radio. 2019 marks a new chapter in Titans football, and Titans Radio will be there to bring you the next breathtaking moment.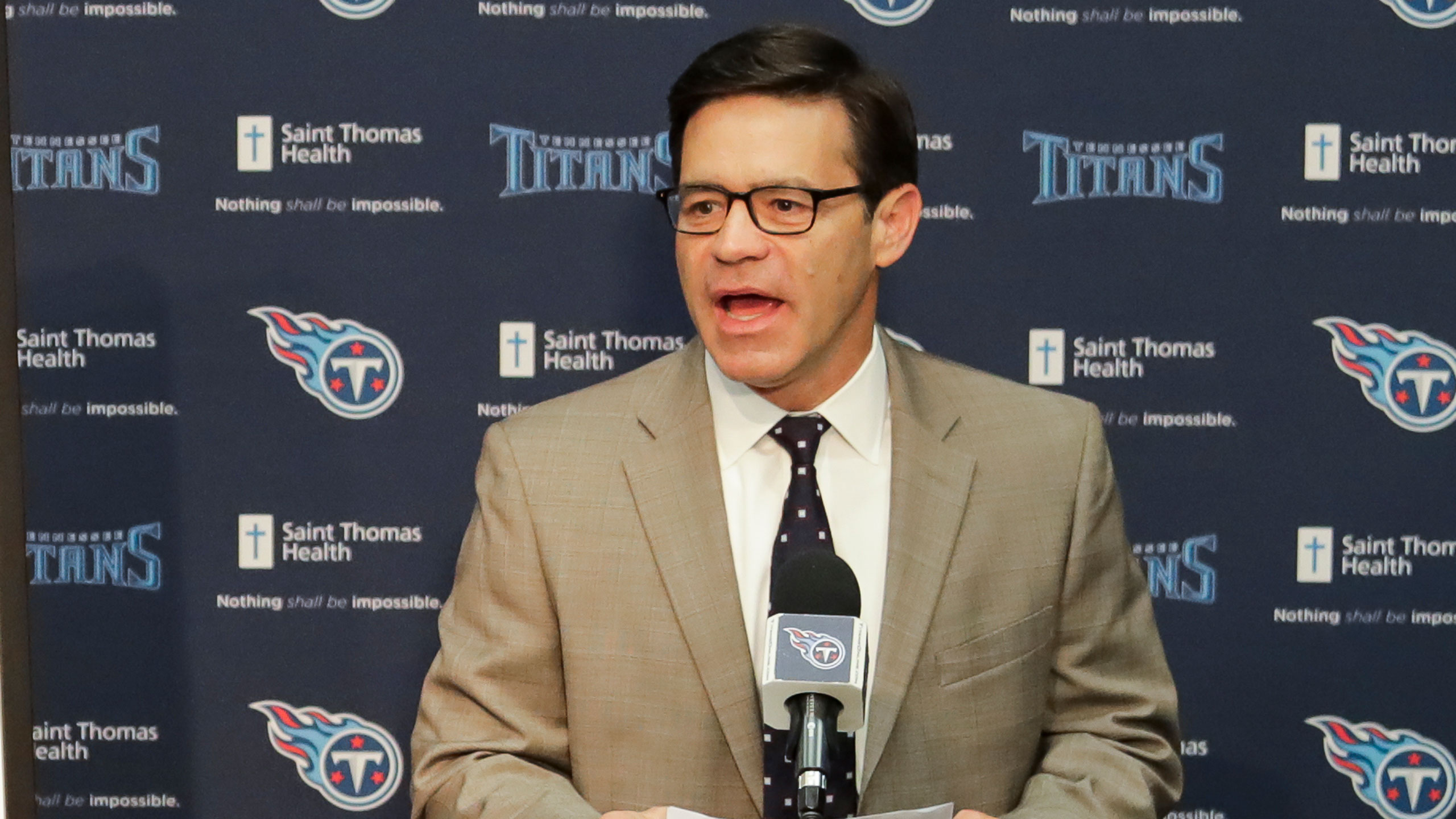 Mike Keith
"The Voice of the Titans," Mike Keith, is in his 22nd season with the Tennessee Titans in 2019.
From 1987-1998, Keith held posts with the Vol Radio Network, WIVK Radio and WBIR-TV in Knoxville. Then, the call came from Nashville to join the Mid-south's new NFL team. Keith jumped at the new challenge to be "The Voice of the Titans".
Keith was quickly recognized as one of the NFL's most exciting announcers. In January of 2000, Keith called one of the greatest plays in NFL history, "The Music City Miracle," a last-second touchdown that gave the Titans an improbable playoff win over Buffalo. ESPN named Keith's description of the play as one of the 10 best radio calls in American sports history.
In addition to his play-by-play duties, Keith hosts Mike Vrabel's weekly radio show and the Titans All Access television show, provides extensive on-air coverage and analysis for TitansOnline.com, emcees all official Titans events and speaks to civic and business groups throughout the region.
Keith also calls Tennessee state championship events as part of the Titans' relationship with the TSSAA. In addition, he regularly hosts shows on Sirius XM NFL Radio and has done play-by-play for SEC-ESPN Network.
Keith has been named as Tennessee Sportscaster of the Year 11 times since 2000, has won over 20 Associated Press state awards and has captured two national honors, including the industry's most prestigious award: the Edward R. Murrow Award for nationwide excellence in sports reporting.
Keith lives in his hometown of Franklin with his wife, Michelle. They have two children, Abby (25) and Matthew (20).
Dave McGinnis
44 Seasons as a football coach prepared Dave McGinnis for a job in 2017 that he never expected: Titans Radio gameday analyst.  
The man known to most as "Coach Mac" proved to be a natural broadcaster. He knows the game and has a special way of explaining it. With a keen ability to simplify the most complicated parts of football while making every part of the game entertaining, McGinnis became the connection for thousands of Titans Radio listeners. 
Simply put, Dave McGinnis got overwhelmingly positive reviews. In 2019, he returns to Titans Radio for a third season as gameday analyst. He will also have a regular role on The Mike Vrabel radio show each Monday night and will take part in Titans season ticket member events throughout the year.  
But that's not all.  
McGinnis will have a role with Amie Wells on the Titans digital media coverage of the team. 
He will appear on Titans Radio affiliate stations during game weeks, including regular roles on Titans Radio's flagship station, 104.5 the Zone (WGFX) in Nashville. 
Plus, McGinnis will join Doug Mathews and Larry Stone on the popular, statewide radio show, "Coach to Coach".  
McGinnis began his NFL career in 1986, joining the defending Super Bowl Champion Chicago Bears as linebackers coach. He spent 10 seasons on the staffs of Mike Ditka and Dave Wannstedt in the Windy City. 
He departed Chicago to become Vince Tobin's defensive coordinator in Arizona. He spent nearly five seasons in that role before taking over as the Cardinals' interim head coach in 2000. After being promoted to the Cardinals' top spot full-time, McGinnis remained the Arizona head coach for three seasons. 
McGinnis joined Jeff Fisher in Nashville as Tennessee's linebacker coach in 2004. He would stay with the Titans for a total of eight seasons, eventually rising to the position of assistant head coach. 
He would re-join Fisher with the Rams in 2012, again assuming the role of assistant head coach. McGinnis helped Fisher move the Rams from St Louis to Los Angeles in 2016. 
The native of Snyder, Texas was a three-year starter as a defensive back at TCU. McGinnis began his coaching career immediately after he finished his playing career, spending 13 years as a college assistant before moving to the NFL. Between 1973-85, McGinnis served on the staffs at TCU, Missouri, Indiana State and Kansas State.